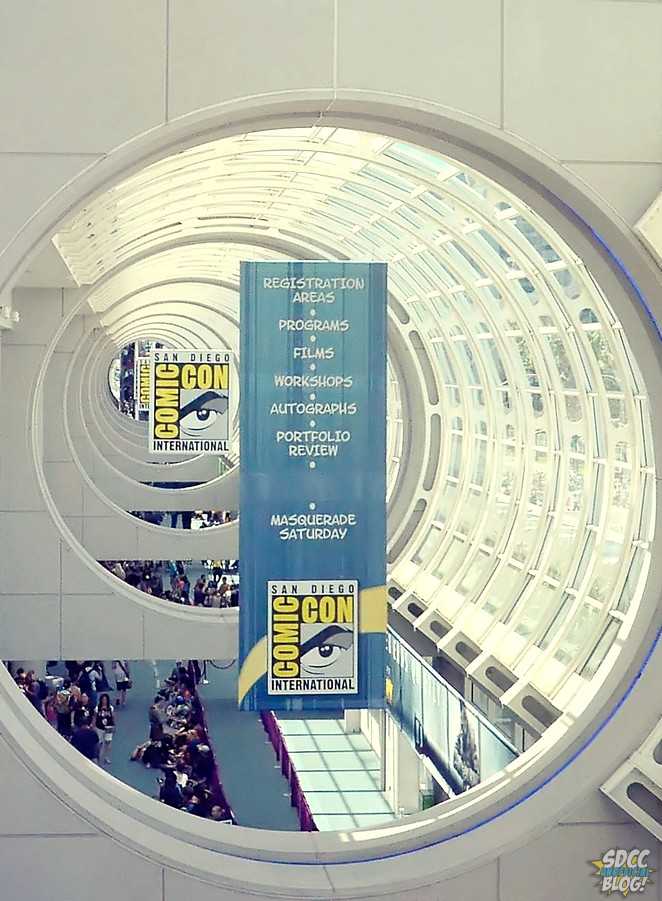 Since November, when San Diego's Tourism Authority President and CEO Joe Terzi told  San Diego 6 that the Tourism Authority was hoping by January to finalize an agreement with Comic-Con International to extend San Diego Comic-Con's stay in the city by another two years, through 2018, things have been quiet on that front.
Obviously, as we're well into January, an agreement wasn't reached as early as the Tourism Authority had hoped – but according to a recent article in the LA Times, Terzi believes that the agreement will be signed "soon, maybe within a month", to keep Comic-Con in San Diego. The current agreement only runs through 2016.
"It's one of those things you can't take for granted," San Diego Mayor Kevin Faulconer said in a November interview with San Diego 6. "I won't. We're very lucky to have groups like Comic-Con come to the city."
A recent study by the San Diego Workforce Partnership estimated that the convention has an economic impact in the area of $160,000,000-$180,000,000 – meaning that it's a huge tourism win for the city. The San Diego Convention Center Corp. also released their own findings on the convention's regional impact, and although their estimates fall on the low end of the spectrum, estimating that SDCC brings in around $135,900,000, it's still the most revenue that any convention brings to the city all year, by more than double.
"For us, Comic-Con is our Super Bowl," Terzi told the LA Times. "We're very committed to Comic-Con."
One of the biggest obstacles to keeping the convention in the city, according to Terzi, is the cost of staying at Comic-Con for out-of-town attendees. Those who have tried to book a room through Comic-Con's convention center rates know that even with a special CCI rate, room prices are one of the biggest expenses of the convention, with prices ranging from $152/night for one person at the Comfort Inn and Suites Hotel Circle South Seaworld in Mission Valley, up to $375/night for one person at the Hard Rock Hotel suites. The closer the hotel, usually the higher the price. And without the special Comic-Con discounted rate, rooms can go for over $800 a night, which would price out a large percentage of attendees.
To combat this, the Tourism Authority has been campaigning an ongoing effort to get the more than 50 hotels in the Comic-Con convention room block to lock in current rates through 2018, to ensure that room rates can't rise. Additionally, major waterfront convention hotels have committed to some free meeting space for Comic-Con events, and the center itself will offer a much discounted rent.
"Comic-Con has expressed concern over the last several years that it's getting very expensive for their attendees to come to San Diego and while they recognize that they're here at a premium time of year, they feel they're being taken advantage of to a degree," Terzi said in an interview with U-T San Diego. "I believe that Comic-Con is ours to keep but we can't get too cocky and create an environment that doesn't work for their customers."
In the mean time, Comic-Con International has also been hearing presentations from other cities, about what they can offer Comic-Con International.
"The proposals we've received are pretty amazing," David Glanzer, Marketing and Public Relations Director for CCI, told the LA Times. "It's not an easy decision."
However, even with stalled movement on the expansion, San Diego makes the most sense for the convention, if it wants to stay in California. The convention center has deep roots in San Diego, having called it home for more than 40 years since its inception. The next largest convention center in California is in Anaheim, which houses San Diego Comic-Con's smaller, sister-show, WonderCon Anaheim. That convention center may boast a larger exhibit floor, but the rest of the convention center is a full 1,000,000 square feet smaller (though a planned 220,000 square feet expansion is currently underway).
"I don't think any of the venues that are trying to compete for Comic-Con are going to offer anything as good as San Diego," Steven Johnson, a spokesman for the San Diego Convention Center Corp., told the LA Times. "Attendees have grown to love San Diego as a destination."
Hopefully both sides feel that it's only a matter of time before Comic-Con International's fate is sealed in San Diego through 2018.
How do you feel about Comic-Con potentially staying in San Diego? Let us know in the comments.