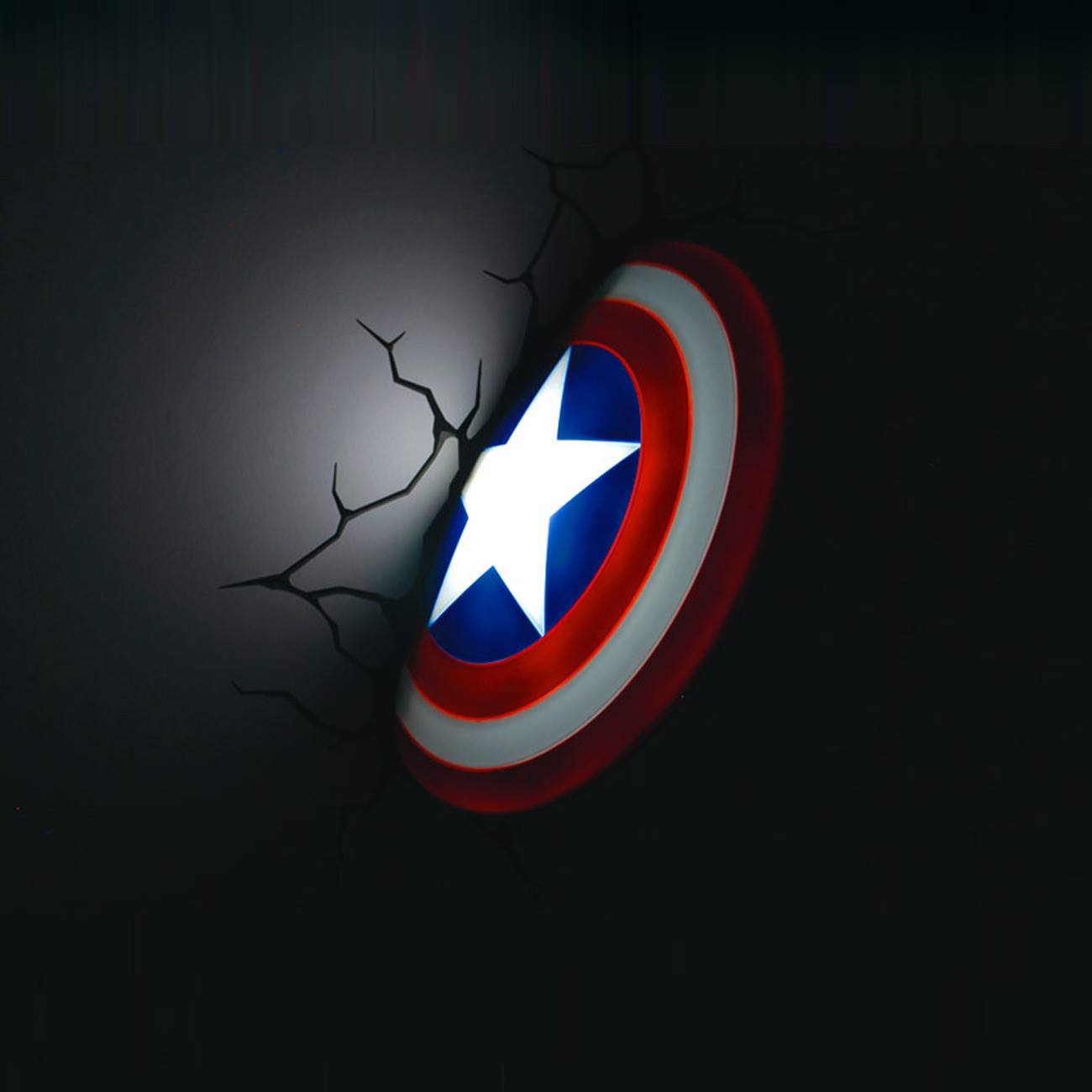 Nightlights aren't just for kids, as Canadian 3D deco lights company 3DlightFX has been proving.
The company offers a wide selection of 3D lights that can be fixed to the wall, that come with their signature "crack stickers" to make it appear like the lights are literally bursting out of your wall and into your home.
They've partnered with several companies to create special lights for Marvel, Disney's Frozen, Hasbro's Transformers, Nickelodeon's Teenage Mutant Ninja Turtles and Dora the Explorer, and many more. They'll even be releasing some Star Wars offerings later this year.
I recently got my hands on one of the Marvel lights, Captain America's shield — but if Cap isn't your favorite Marvel superhero, there are plenty of other options, ranging from Spider-Man, Iron Man, Hulk, and Thor.
Each light comes with the "crack sticker", two screws and two anchoring kits to affix it to the wall. Batteries are not included, but all I needed was three AAA batteries that I already had on hand.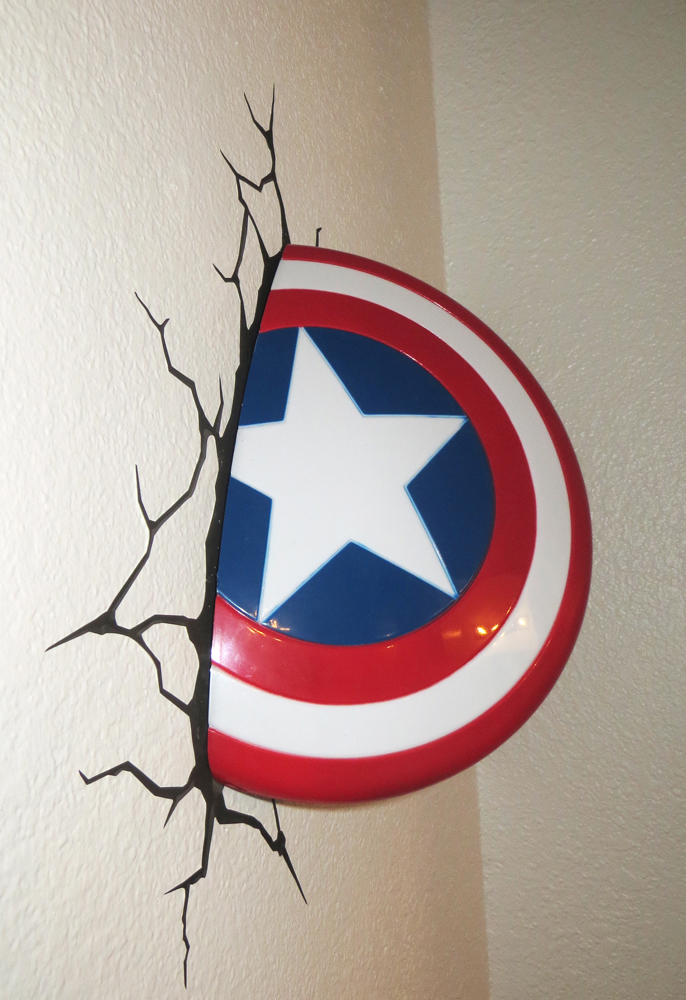 I'm not the handiest of people, so I had to Google what the anchoring kits were for (they're to help keep it attached to drywall, for the record) — but once I had that figured out, installation only took about 20 minutes, and most of that time was spent being careful with peeling the sticker. If I can do it, trust me, you can too.
And when you're done, you're left with an incredibly cool light fixture, that kids and adults of all ages will love.
3DlightFX was created by a dad who wanted to provide a safe, functional and inspiring environment for his little one, which is why the lights are bright enough to illuminate the room like a nightlight, but not so bright as to be obtrusive. Hang it in your child's bedroom or in your office as a statement.
You can grab your own 3DlightFX at stores like Target and ThinkGeek.com
, or you can check out the complete list of where to purchase them on their website. You can also follow 3DlightFX on Facebook, Twitter, Instagram, and Pinterest
We're also giving away a 3DlightFX Captain America Shield to one lucky reader. Look for more details on how to score your own tomorrow.
Here's a look at some of the other lights that 3DlightFX offers:
Are you excited for a chance to win a 3DlightFX Captain America Shield? Let us know in the comments.