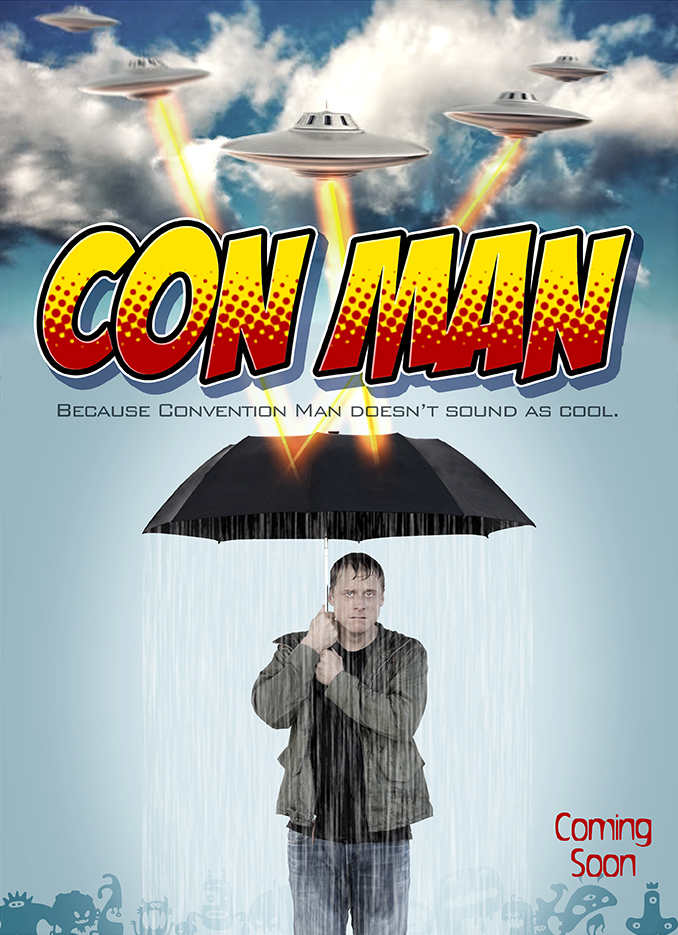 In the world of science fiction and pop culture conventions, Alan Tudyk and Nathan Fillion are some of the biggest names out there (second only, possibly, to William Shatner and the sadly-departed Leonard Nimoy). Every month, it seems like one or both of them is jetting off to another convention – so it's safe to say that the duo know a thing or two about the convention circuit.
Which could be why the duo is turning their expertise to their latest project, Con Man (which has the awesome tag line of "Because Convention Man Doesn't Sound As Cool), a web series about co-stars Wray Nerely and Jack Moore who starred together on the sci-fi series Spectrum, which was caneled "Too Soon" (in an obvious play on Firefly). Jack has gone on to become a major movie star, while Wray "tours the sci-fi circuit as a guest of conventions, comic book stores, and lots of pop culture events". The series promises "all the weird and crazy things that happen to Wray along the way".
To retain creative control over the series, because Fillion and Tudyk know that they're more intimate with the world of sci-fi conventions than just about anyone else, they've launched an Indiegogo campaign to fund the project. Fans can donate anywhere between $5 for a "Thank You Gif of Nathan and Alan High Fiving", $25 to be able to stream the series when it launches, or all the way up to $10,000 to become an Executive Producer with IMDB credits, a set visit, and lunch with Alan. There are plenty of other levels, offering signed scripts, posters, and much more.
The campaign is asking for $425,000 to fund the first three episodes, and as of press time, the campaign has already raised over $113,000 in just a few hours. [UPDATE] The campaign has now reached its goal – but you can contribute to the fund on the Indiegogo page.
Basically: Shut up, and take my money.