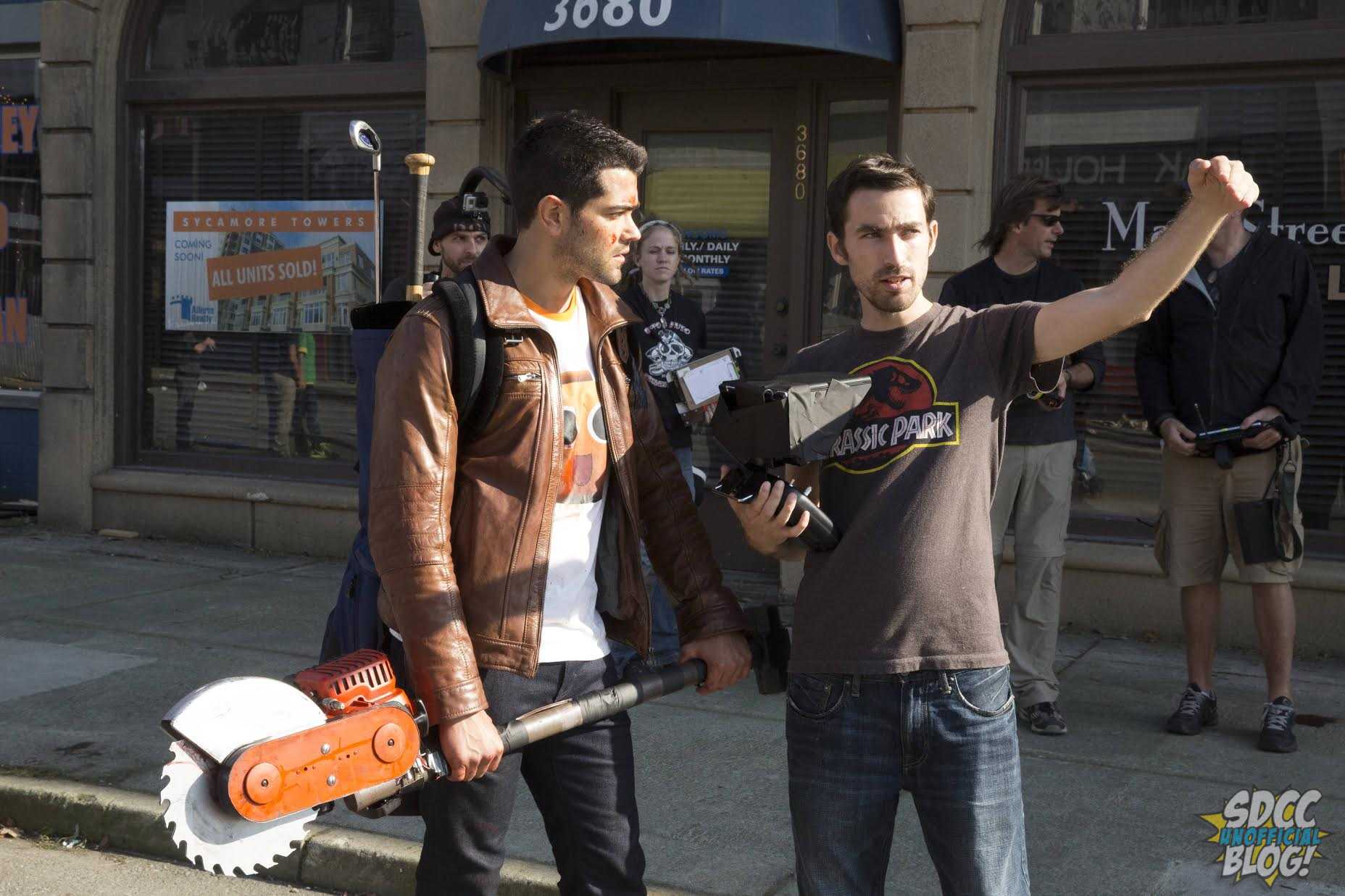 Capcom's Dead Rising seems like the kind of video game that's tailor-made for a film – it's got action, it's funny, it's got darker, scarier vibes, an intricate plot line spread across the franchise, and of course, it's got zombies.
And this month, the series will finally get a cinematic release in the form of Dead Rising: Watchtower, from studio Legendary Pictures.
The film, which stars Jesse Metcalfe, Meghan Ory, Keegan Connor Tracy, and Rob Riggle, isn't a strict adaptation of the video game franchise.  Rather, it takes place between the games to become part of the larger narrative, following survivors during a zombie outbreak. But this isn't your traditional zombie fare.
"Most zombie stuff is pretty serious and dramatic," Zach Lipovsky, who directed the film, told us. "Dead Rising is a lot of fun. All of the zombies are totally hilarious, the action is crazy. It's more an adventure than a serious drama."
One of the biggest things that sets both the film and the video game apart from other zombie-fare is the story. In both iterations, a government vaccine can stop the zombification process, making the difference between being a zombie or staying human. When the infection starts spreading, a group of survivors must work together to evade infection while also pursuing the root of the epidemic, with all signs pointing to a government conspiracy.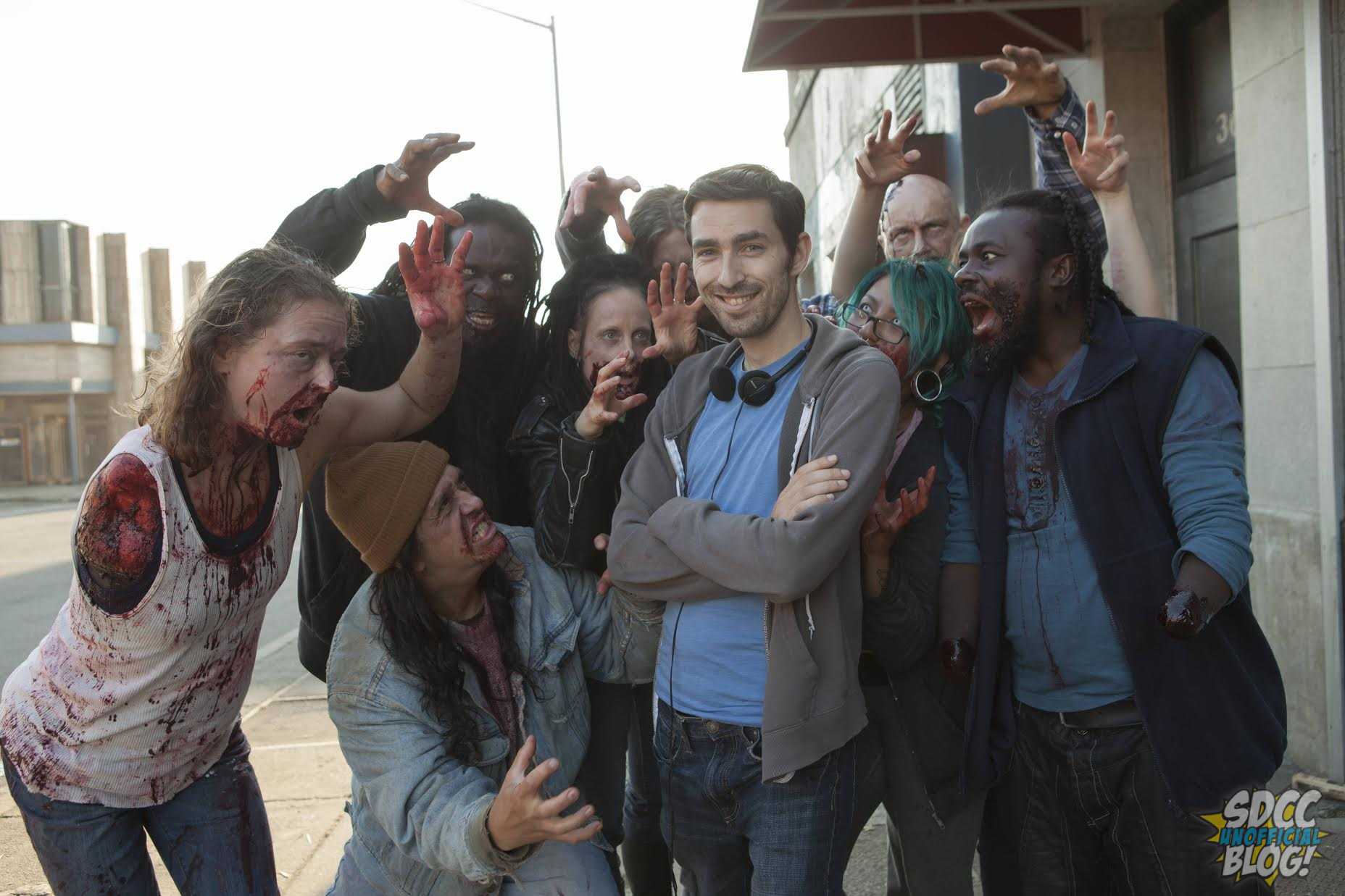 "Imagine if you don't take this drug and you turn into a zombie," Lipovsky told us. "What does it mean for you and for your loved ones? It's kind of a scary thing that you could turn into a monster at any time, and I think that's really interesting."
Zach Lipovsky made a name for himself back in 2007 as a visual effects guru on the Steven Spielberg FOX reality series, On the Lot. Since then, he made his directorial debut last year, with Legendary's Leprechaun: Origins.
He brought that skillset as a talented visual effects artist and visionary to Dead Rising, where the biggest challenge was finding the right balance in the tone of the film.
"The games have a really fun energy which I love. Trying to make sure that we have that, as well as really interesting characters, was a challenge but it was something I was really excited to do," Lipovsky said.
That process was made a little easier by the unconventional distribution method for the film. Dead Rising: Watchtower will be receiving a digital release through Crackle, the online TV network, this month.
"Because it's online, there's no ratings, no running time, no bad words we can't say," Lipovsky said. "We can do whatever we want because it's the internet. It made for a much better film. None of the conversations were about how much gore should we show, it was just, we have to do this because this is Dead Rising and this is what Dead Rising would do."
Fans will also be able to find the film at San Diego Comic-Con this summer. Although panel discussions are still ongoing, Lipovsky told us that the film will have "some stuff" at the Legendary booth this year, likely including autograph signings.
When he's not busy supporting the film, though, Lipovsky will be in line, just like a regular fan.
"I'll be in line for Hall H with everyone else," he said.
Although he attended last year to promote Leprechaun: Origins, it wasn't his first year at the convention — and it likely won't be his last.
"The thing I was most blown away by the first time I went was just how it's kind of like going to Mecca. Not that I'm a religious person but I kind of had the feeling of what it was like to be part of a big group and you're all celebrating," Lipovsky said of the experience. "You're in line with these strangers in line for hours and hours, and you instantly felt like you could start talking to them. You could instantly just start talking to them. I found that kind of acceptance to be really contagious."
You can catch Dead Rising: Watchtower exclusively on Crackle for Xbox starting March 20, or on any of Crackle's platforms beginning March 27.
Here's a look at the latest trailer:
https://www.youtube.com/watch?v=cPuK9GtxLM4