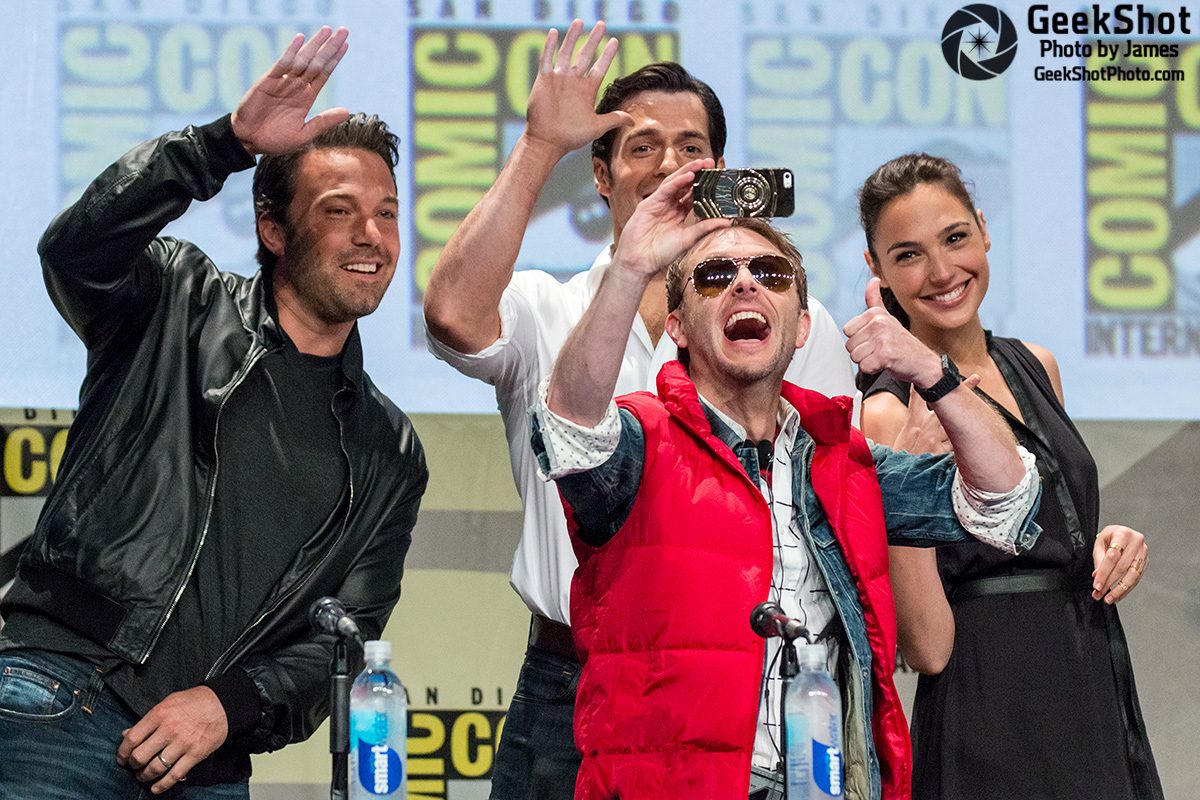 Chris Hardwick is everywhere at San Diego Comic-Con. Whether he's hosting the big Hall H panel – or last year, panels – or putting on a live show, he either never sleeps, or has perfected the science of cloning and just isn't sharing yet.
Either way, fans of Mr. Nerdist himself will be seeing him again in San Diego, as he just announced two shows at the Balboa Theater during SDCC.
The first will be his live stand-up show, The Funcomfortable Tour, that's already been touring the US. Fans of Hardwick can head over to the Balboa Theatre on Friday, July 10, for the 7:30PM show to catch him in person.
For those who prefer Hardwick in more of a moderator role, just like the last few years, he'll also be bringing his popular Nerdist Podcast Live! show back to Comic-Con as well. Hardick, as well as his friends and co-hosts Jonah Ray and Matt Mira, will delight fans on Saturday, July 11, at 7:30PM at the Balboa Theatre. Although no special guests have been announced yet for this year, previous years have included names like Matt Smith, John Barrowman, Karen Gillan, Evangeline Lilly, and Michael Rooker – so you know it's going to be a good time.
[UPDATE] Tickets for both shows will go on sale on Friday, April 3, at 12PM PT – or you can grab them early, starting Thursday, April 2 10AM PT with the use of the presale code GV2015 on either The Funcomfortable Tour or Nerdist Podcast Live!. Thanks @wetodded for the tip!
You can find event pages for these offsite events, as well as many others, on our 2015 Offsite Event Calendar. Start planning your after-con schedule now!
Will you be enjoying your late-night burrito with these two shows? Let us know in the comments.