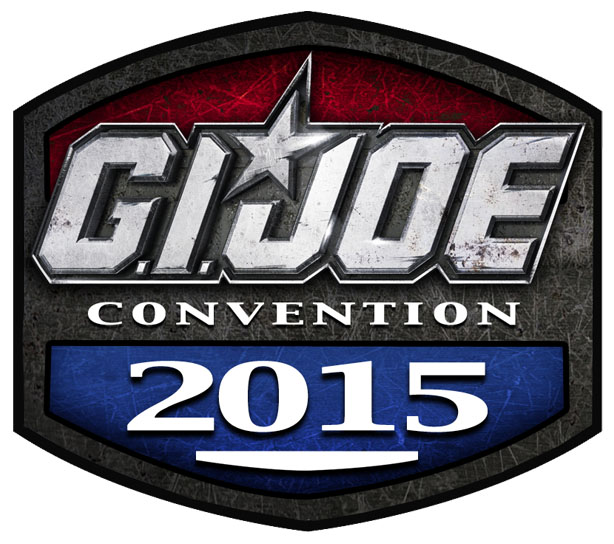 On Saturday, April 11, at the Hasbro panel during GIJoeCon 2015, some lucky attendees got several details on just what Hasbro and G.I. Joe have up their sleeves for San Diego Comic-Con 2015.
The Hasbro G.I. Joe team unveiled two exclusives that will be available at the convention. Action Figure Insider has the details on both, which include a G.I. Joe Crimson Strike set and the G.I. Joe Desert Duel.
The Crimson Strike set will be available at the Hasbro Toy Shop booth at SDCC for $99.99, and features the Cobra Scythe jet and the G.I. Joe Chimera. It also includes Grunt, Ralph "Steeler" Pulaski, A.V.A.C. & Alley Viper Officer Figures. Here's a closer look at the set, from Action Figure Insider:

The other set, the Desert Duel, will be available at the Entertainment Earth booth as part of the Toys "R" Us exclusives, similar to last year's Danger at the Docks 2-pack. This set will be available for $59.99, and comes with the F.O.E. Strikes and Cobra Basilisk, as well as Night Fox, Philip "Chuckles" Provost, Elite Horseman, and Cobra Air Trooper figures. Here's a closer look, from Action Figure Insider:

There's good news for those who won't be at San Diego Comic-Con as well. In a blurb written by Mark Weber, Manager of Global Brand Development of G.I. Joe at Hasbro, that was handed out to convention attendees, he promised that just like in previous years, the "first new products for 2015 will be available at San Diego Comic-Con, with a limited quantity being sold following the show at www.HasbroToyShop.com". You can read the full blurb on Toy News International.
What do you think about our first look at a Hasbro exclusive for this year? Let us know in the comments.