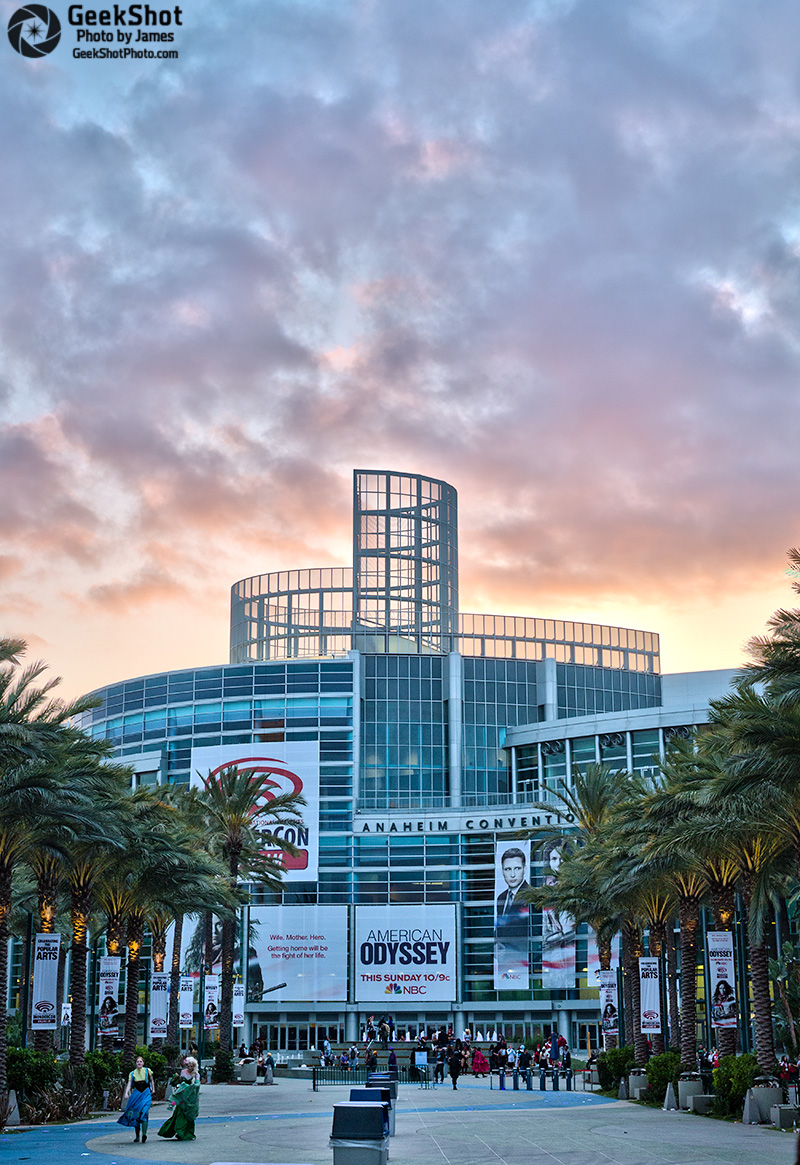 Welcome to the GeekShot Photo Exclusive Series. This will be a weekly post featuring cool, interesting, or just plain awesome moments we have captured during San Diego Comic-Con. Each week we'll post a photo by Beth or James of GeekShot Photography. We may include a short story about the photo, but sometimes we'll just let the photo speak for itself.
About This Photo
Saying good-bye to WonderCon Anaheim 2015.
This photo was taken Sunday evening as I left WonderCon. I had stayed late to get a few more photos of cosplayers and chat with friends and other photographers. One of the main topics was the announcement that WonderCon would be moving to Los Angeles next year. Not only had everyone I spoke with not heard the news yet, but it was not welcome news either. At best some were resigned to it happening and would make the best of it. Others will be skipping next year and only plan to go again if it comes back to Anaheim.
This shot almost didn't happen though. As the day ended it got cold and windy, look at those cosplayers on the bottom left, and I just wanted to get back to my car and get home. But I happened to look back as I neared the end of the plaza and noticed this awesome view. However, the plaza was near dark while the sky was very bright with the last bit of sunlight. I didn't have a tripod but decided to take a set of 5 exposures handheld so I could get all the different levels of light exposed as correctly as possible. I took 5 sets of photos (-2, -1, 0, 1, 2 EV) and used this set as it best portrayed the scene I wanted. I edited the 5 exposures as an HDR using Photoshop Merge to HDR.
I hope this is only a temporary good-bye to WonderCon in Anaheim. I really enjoy having the show there and look forward to its return.
You can see all of the previous posts in this series here.