While we're busy with WonderCon right now, that doesn't mean that things have slowed down in the world of San Diego Comic-Con. In this edition of Under the Tents, we've rounded up all kinds of goodies for our readers — including what could be the first Hallmark exclusive, information on how you can score badges, airfare, hotels and more from DC All Access, word on lots of exhibitors, and much more.
Here's a look at the news you might have missed:
Could we have word of the first Hallmark exclusive for the year? CNET reports that Hallmark's plush collection, Itty Bittys, is getting the Star Wars treatment in the form of dolls of Luke Skywalker, C-3PO, Obi-Wan Kenobi, R2-D2, Yoda, Chewbacca, Darth Vader, and more. CNET also reports a two-pack of new characters will be available only at San Diego Comic-Con this summer, though there's no word yet on which characters those might be.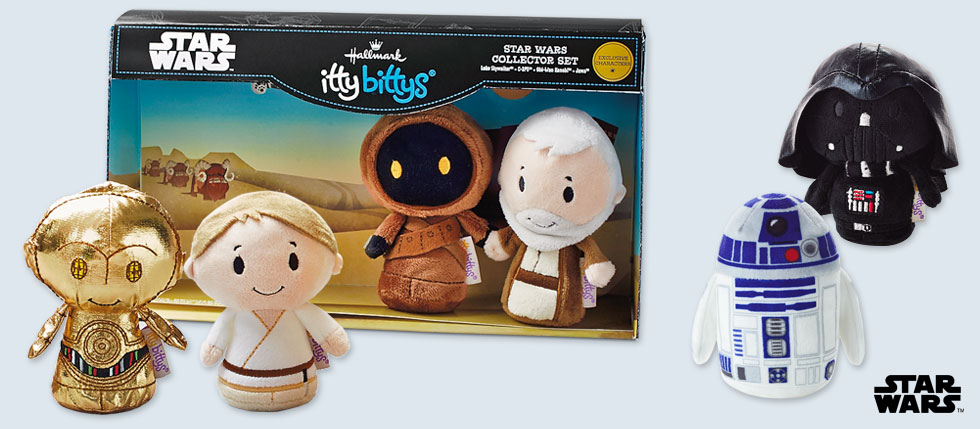 Artist Bobby Rubio told a fan on Twitter that his comic Alcatraz High will be available for purchase at SDCC 2015.
"@Steve_Adler: @Bobby_Rubio Am I able to buy one online or subscribe or something?"No online store,yet. They will be @ #SanDiego #ComicCon

— Bobby Alcid Rubio (@Bobby_Rubio) March 31, 2015
Just like with last year, DC All Access is sending one lucky fan to San Diego Comic-Con. They're looking for someone to act as a correspondant for the web series, and the prize includes hotel, airfare, and four-day badges for you and a friend. To enter, you'll need to make a video explaining why you'd be a perfect addition to the DC All Access team at Comic-Con, by May 1. You can find more information in the video below:
Publisher Pantheon Books posted on Instagram that author Kevin P. Keating will be at SDCC this summer to promote his new book, The Captive Condition, which goes on sale July 7.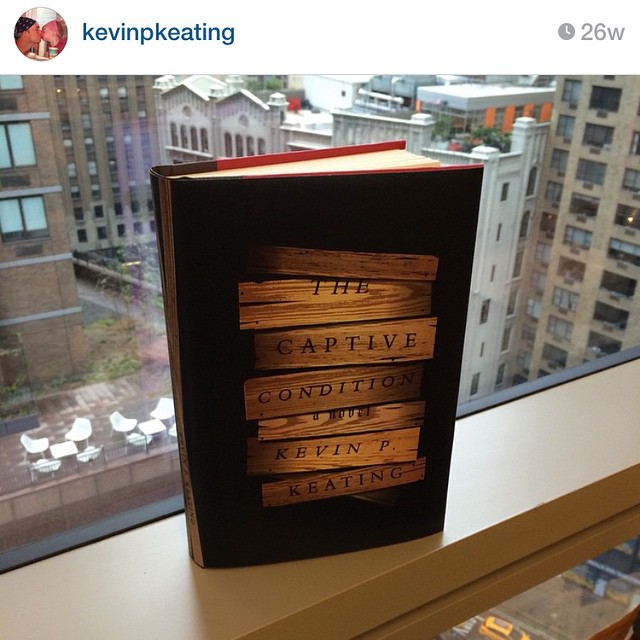 Earlier this week, we showed you a sneak peek of Geeky Hooker's first crocheted critter that will be hidden somewhere around San Diego Comic-Con for lucky attendees to find. Well, she's now finished Baymax, and the final creation is nothing short of adorable. To join the hunt, follow her on either Twitter or Facebook to track the drops during the convention.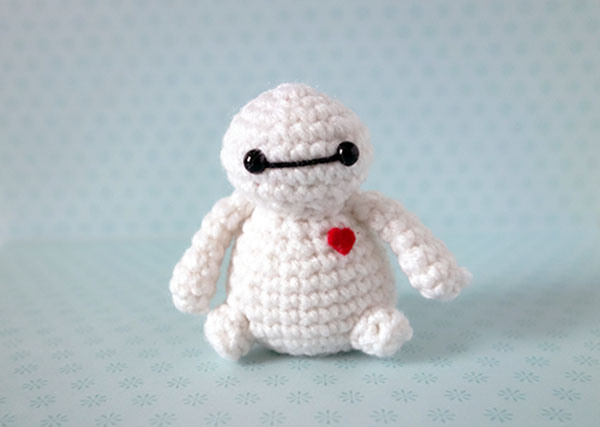 Tom Hutchison, co-founder of Big Dog Ink Comics, mentioned on Twitter that they'll have a catgirl superhero book called Critter releasing at Comic-Con.
@EmpoweredComic Hi Adam Tom here from Aspen/BDI. We have a catgirl superhero book Critter releasing at SDCC love to talk cover possibility

— Tom Hutchison (@tjhbigdogink) April 1, 2015
Author Patrick Rothfuss announced on Facebook that he'll be returning to San Diego Comic-Con this year. He'll be on "panels, do some signings, and probably hang out at a few of the cool parties around town" if they let him in. He'll be posting his full schedule on the Facebook event page that he created, so be sure to follow along for more information.
Jennie Wood, the creator and writer of the graphic novel series Flutter, posted her event schedule for the year, which includes all four and a half days of Comic-Con.
Darkwing Duck artist James Silvani posted his upcoming event schedule on his site, which includes San Diego Comic-Con. Commissions for SDCC 2015 are not currently open, but hopefully soon.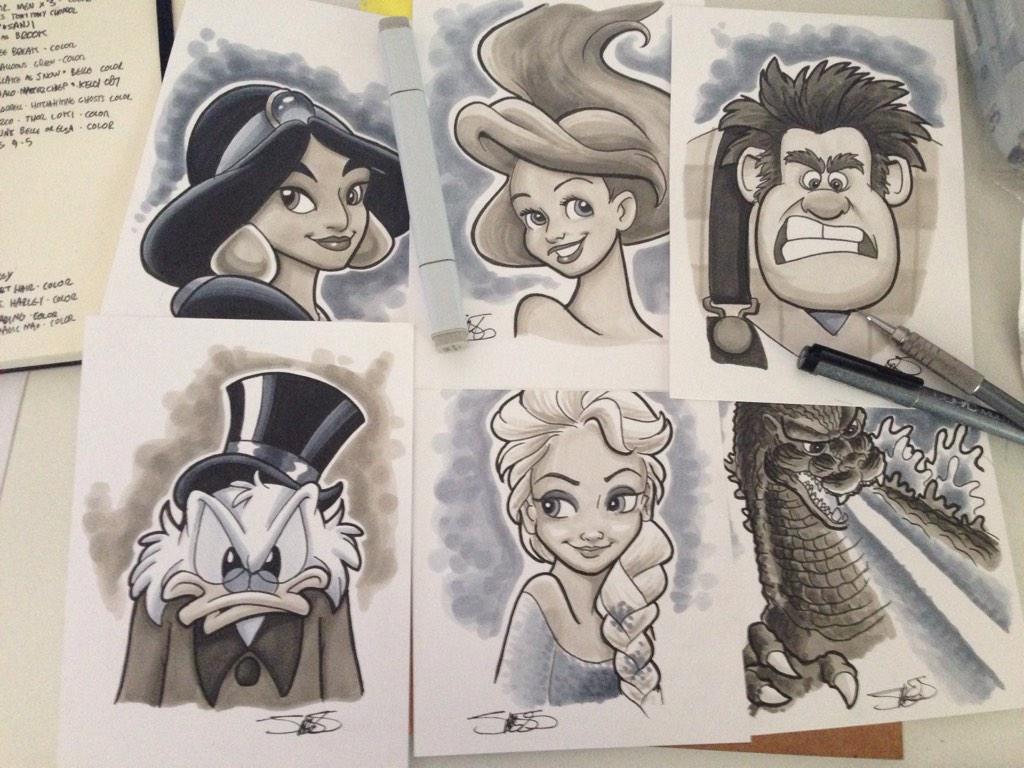 Gallery Books, an imprint of Simon & Schuster, announced on Twitter that they will be part of the Simon & Schuster booth again this year.
@soldesignz89 hey! We will indeed be at #SDCC again this year. No booth # just yet, but we're always part of the Simon & Schuster booth.

— Gallery Books (@GalleryBooks) April 2, 2015
Leslie Levings, who creates hand-sculpted little monsters called Beastlies, announced on tumblr that she will be at SDCC in Booth N-08 this year.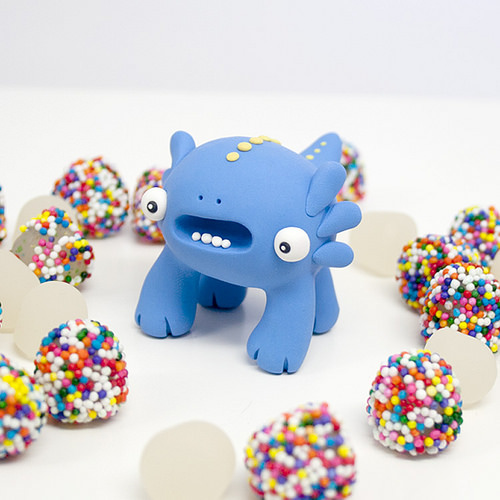 Diana Levin will be bringing her artwork to San Diego Comic-Con, as she lists the convention on her scheduled appearances for this year. Mary Bellamy, a freelance illustrator and comic book creator, revealed some of her books that will be heading to Comic-Con. https://twitter.com/Mary_Bellamy/status/584020267766120449 When asked on Twitter if Top Cow owner Marc Silvestri and his wife Bridget Silvestri would be headed to WonderCon, Bridget responded that their next scheduled convention is San Diego Comic-Con 2015.
@tt7777 @Marc_Silvestri our next scheduled con is SDCC15 — Bridget Silvestri (@B_Silvestri) April 3, 2015
Although the popular monthly swag service Loot Crate doesn't have finalized plans to attend SDCC 2015, they told a fan on Twitter that they're "working on it".
@Granite_grizz No finalized plans yet but we're working on it. 🙂

— Loot Crate (@lootcrate) April 3, 2015
Mantamaji – a graphic novel by television director Dean Seaton, is heading out on a book tour this year, with a stop at Comic-Con. We've got a booth number now as well: Small Press Pavilion Table p-13.
Dark Planet Comics revealed on their website that they will be exhibiting at this year's SDCC.
Benitez Productions, artist Joe Benitez's company, announced on their site that they will be at Comic-Con.
Didn't get a hotel in Hotelpocalypse? The Silver Rapids train will be parked at the Amtrak station in downtown San Diego, and attendees can rent out sleeping cars for $800 for the full five days and four nights of the convention. You can find more information on their Facebook page.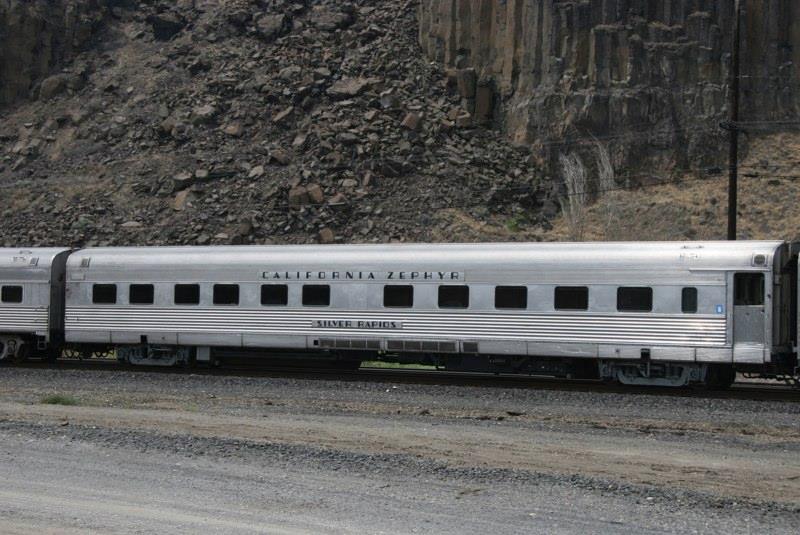 Artist Justin Chung announced on his site that he will be at San Diego Comic-Con again this year, in Booth #5560.
Author Susan Dennard announced on her site that she will be at San Diego Comic-Con this year, with details on her Sunday panel and her signing(s) still to come.
Artist Brendan Wright promised on Twitter that he will have "at least one awesome new announcement at SDCC".
https://twitter.com/BrendanWasright/status/584148777142886401
The online comic strip Little Vampires lists San Diego Comic-Con among their conventions scheduled for this year.
Anything we missed? Let us know in the comments, drop us a line or tweet us at @SD_Comic_Con.