Today marks 70 days until San Diego Comic-Con.  As you may have noticed with the increase in our Under the Tents posts, news is coming in very quickly. This edition we have news on appearances from Rocky O and Bailey Adriana, a possible tease from NECA, as well as new releases at Comic-Con like Sorcerer to the Crown, The Crooked Man, Jack and the Pirate Attack and also Raven: The Pirate Princess.  We also have news about offsite events like SherlockeDCC adding a merch area, and don't forget our party, Enchantment Under the SDCC 2015.  As of time of publication, our party is 98% funded.  We are almost there!  Come party with us and spread the word.
Here's a look at the news you might have missed:
Colleen Lindsay of Penguin USA announced on Twitter that Zen Cho's Sorcerer to the Crown will be one of the books being given away at SDCC 2015.  The tweet also included a link to the Barnes and Noble blog and a reveal of the cover.
The @BNSciFi blog has a cover reveal for Zen Cho's SORCERER TO THE CROWN, one of the books we're giving away @ SDCC! http://t.co/rfuYMPKNmO

— Colleen Lindsay ☕️🐈‍⬛ (@ColleenLindsay) April 28, 2015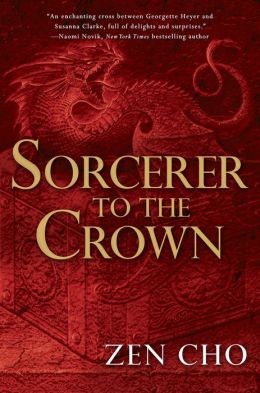 Not that soon. Maybe sdcc https://t.co/e0ycbQZ7Q1

— NECA (@NECA_TOYS) April 28, 2015
Tickets for SherlockeDCC go on sale on Friday, May 1 – but there's another way to be a part of the action, as The Baker Street Babes tweeted that they are going to have a merch area at this year's party.  They are now accepting applications for vendors on their Tumblr page.  The fee is $50 per table.
How'd you like to sell your merch during one of #SDCC's biggest parties? Apply to be a vendor at #SherlockeDCC! http://t.co/Qp0e7IOr7p

— Baker Street Babes (@BakerStBabes) April 27, 2015
Racquel Ormsby-Olivares, aka Rocky O, tweeted that she will have a table in the small press area at Comic-Con. Rocky O is an artist, illustrator, and designer.  She has a comic out called Heroes & Bandits.
https://twitter.com/meowkernaut/status/592755730857459712
In a recent interview, comics creators Gabriel Hardman and Corinna Bechko told NewsOK that they will be releasing a new, original graphic novel called The Crooked Man that will be released in time for Comic-Con.  It will be a revenge story set during the 1906 earthquake in San Francisco.
Amy Hernandez, half of the creative team behind Jack and the Zombie Attack and Jack and the Pirate Attack, posted on Twitter that there is going to be a documentary about the book.  Part of the documentary is being filmed now, and the rest will be filmed at San Diego Comic-Con.  Jack and Pirate Attack just recently finished a successful Kickstarter campaign and will be at Comic-Con along with an exclusive Jack and the Zombie Attack print.
Chris is being filmed today for a documentary about the book. The rest will be filmed at ComicCon! He shouldn't have painted till 3am! #SDCC

— Chris Hernandez (@zppublishing) April 26, 2015
Comic author, Jeremy Whitley, responded to a question on Twitter that Raven: The Pirate Princess will debut at Comic-Con and then be available to the public mid-July.  This will be a spin-off to the popular children's comic, Princeless.
@chronosafe it launches at SDCC and will be available in stores in mid July

— Jeremy Whitley – Pre-Order Dog Knight (@jrome58) April 25, 2015
Alex Ahad, creative director of Skullgirls, posted on his Tumblr that Skullgirls will be at SDCC 2015.  Skullgirls is a popular independent 2D fighting game release on Playstation Network and Xbox Live Arcade.
Books-A-Million is giving away a trip to Comic-Con to one lucky winner – though sorry, it's only open to U.S residents. You have between now and June 25 to enter, when one lucky winner will be selected to receive two tickets to San Diego Comic-Con, including round-trip airfare, three nights at a hotel, and more. You can enter now to win on Books-A-Million's website.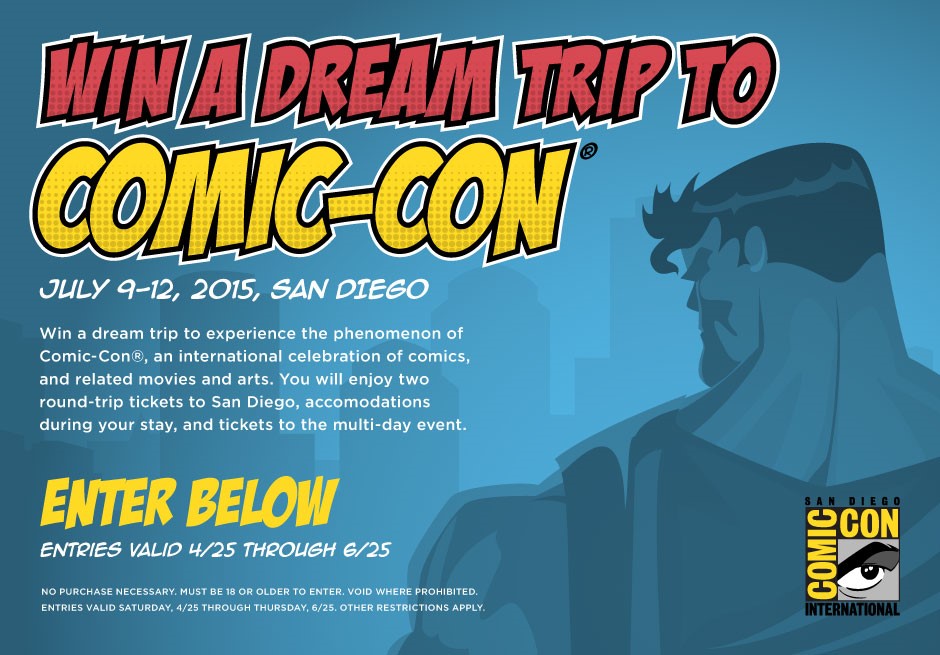 Pinup artist Armando Huerta revealed via Facebook that model Bailey Adriana will be at Comic-Con, signing prints for fans.
According to a recent press release, VIZ Media will be at San Diego Comic-Con – and not only will they likely be on the exhibit floor, but they're also launching a partnership with the tour of Legend of Zelda: Symphony of the Goddesses to tell their range of Zelda-themed manga and graphic novels.
Anything we missed? Let us know in the comments, drop us a line or tweet us at @SD_Comic_Con.