We are 50 days (!) away from San Diego Comic-Con, and if that doesn't excite you, this edition of Under the Tents probably will. We've got updated on Vikings, artists like Patrick Ballesteros and Otis Frampton, word on a signing at Badali Jewelry, panel news, and much more.
Here's a look at the news you might have missed:
Artist Dennis Calero announced earlier this year that he would once again be drawing the Vikings SDCC giveaway comic – marking the second time Calero will have drawn the comic for the popular series. He recently offered up a glimpse at what he's been working on via Instagram, and mentioned on Twitter that he thinks they'll be given away at the Vikings panel. While no panel has been confirmed, the series is a fan favorite at Comic-Con.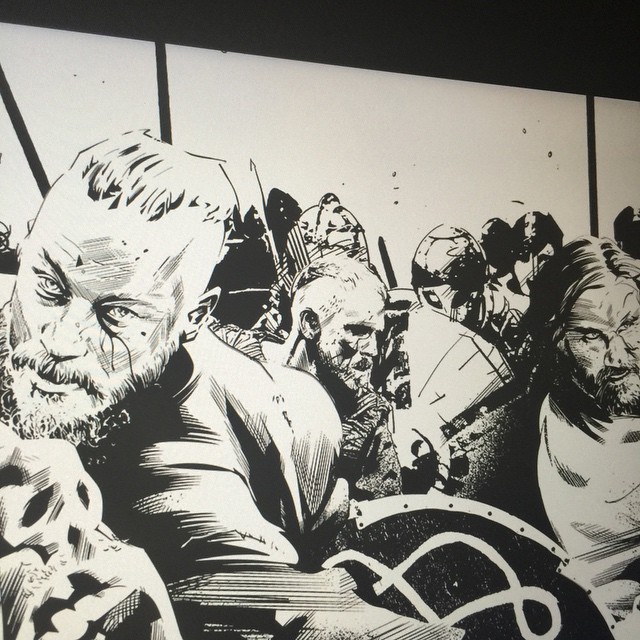 @kerrydixon I think so!

— it's tron time (@DennisCalero) May 18, 2015
As we told you the other day, artist Sean Dietrich will be holding a party at Comic-Con, with some limited edition art to be auctioned off during the party. Through Instagram, he showed off a photo of actor Rob Schneider signing one of the pieces to be auctioned off.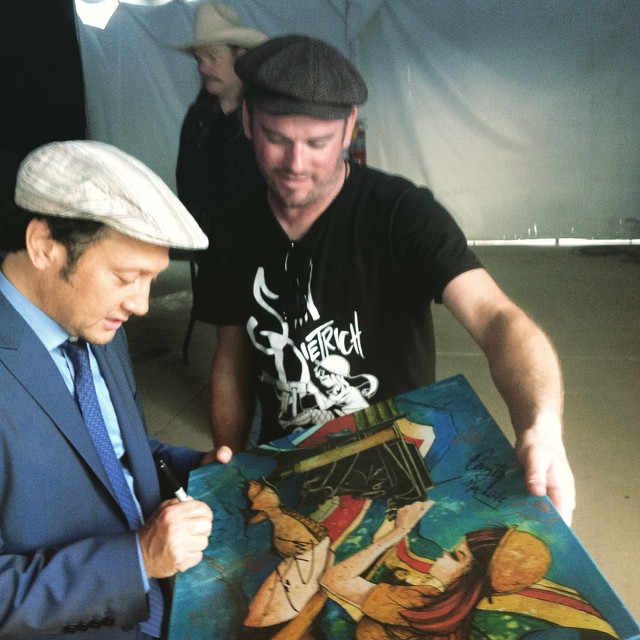 Badali Jewelry will be exhibiting at San Diego Comic-Con in Booth #532, and you can stop by for a signing with author Patrick Rothfuss (times TBA). A free ticket will be required, with more information to come.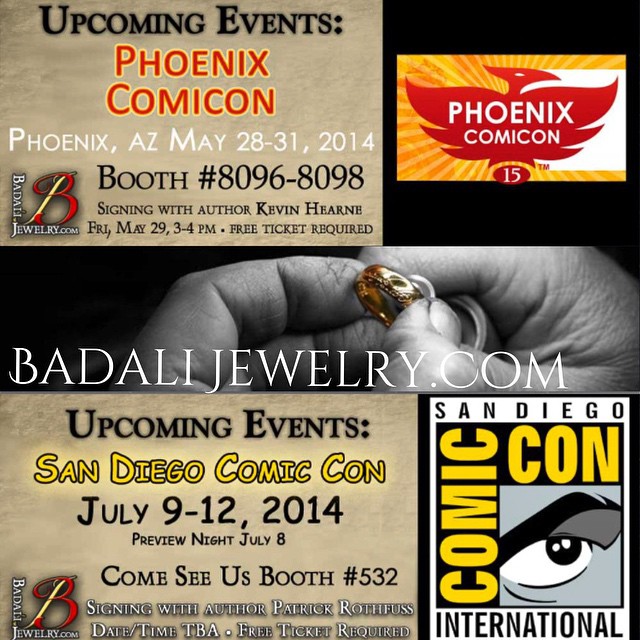 Artist Whitney Pollett showed off some more of her "Whit Witches" sketches on Instagram that will be headed for Comic-Con.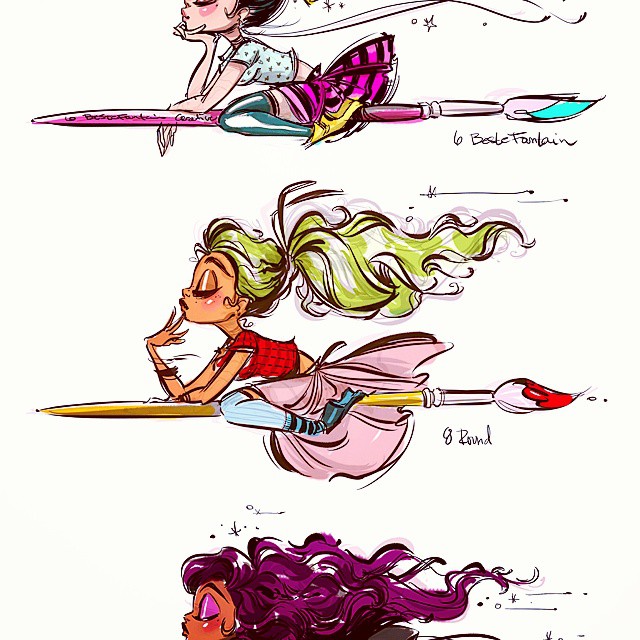 Patrick Ballesteros, who does adorable takes on some of your favorite pop culture, revealed a sneak peek of the cover to his 2015 SDCC sketchbook via Instagram.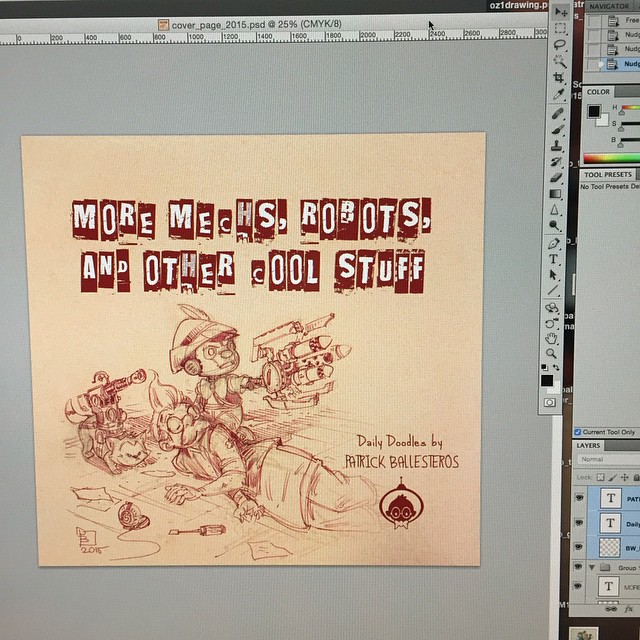 Comic creator currently, Brian Hess, who is currently working with Actionlab Comics, showed off a preview of an Awake #1 SDCC variant.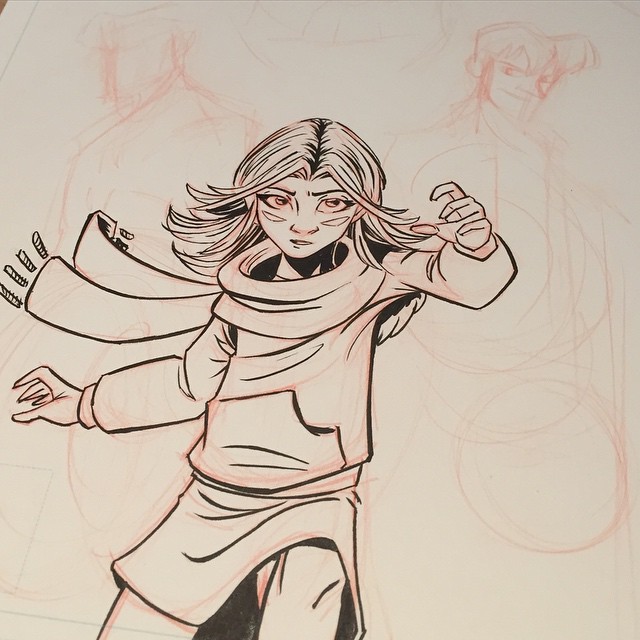 Ryan Benjamin, a comic artist who has worked on Batman Beyond, Star Wars, and many other titles, revealed that he will be exhibiting at this year's SDCC.
@POTUS Come to San Diego Comic Con! And like the Table Taffy Studio page on fb. I'll draw you a Batman Beyond piece. Be a nerd for 1 day!

— Ryan Benjamin (@ryanbnjmn) May 18, 2015
Treasure Trapped, a UK documentary about the world of LARPing, announced on Twitter that he'll be heading stateside for screenings and a Comic-Con panel, with more details to come. It's not clear yet if those "screenings" also include a screening at SDCC.
We're unbelievably delighted to announce we're going to the #USA! Screenings AND a @Comic_Con panel! More deets soon! pic.twitter.com/JH41k4xJKn

— Treasure Trapped (@TreasureTrapped) May 18, 2015
Our friend Otis Frampton is returning to SDCC this year. You'll be able to find him in Artist Alley, where you should also pick up a copy of his book Oddly Normal, about an outcast half-witch. Additionally, Frampton revealed that you can find his booth beside illustrator Sarah Wilkinson and artist Ashleigh Popplewell.
Just got the official word… I'll be in Artist Alley at San Diego Comic-Con this year! It's great to be back in the Alley. Can't wait!

— Otis Frampton (@otisframpton) May 18, 2015
Looks like I'll be flanked by @_SarahWilkinson and @AMPopplewell in SDCC's Artist Alley this year. Great company! 🙂

— Otis Frampton (@otisframpton) May 18, 2015
Want to experience what it's like to work a booth during Comic-Con? Our friends over at The Ninjabot need help – and they're looking to recruit. You can find more information, as well as apply, on their site.
Be a Ninjabot Helper at #SDCC + 35%OFF Sale! – http://t.co/JNKTngHOKE

— Arnel Baluyot (@theninjabot) May 19, 2015
New York Times bestselling author Veronica Rossi, the writer of the Under the Never Sky trilogy, announced to a fan on Twitter that she will be at SDCC. There's no word yet on what that appearance might look like – panel, exhibiting, autograph signings – but we'll keep you updated.
@lolashoes UM YES. I'm so IN.

— Veronica Rossi (@rossibooks) May 18, 2015
The team behind AMC Movie News took to Twitter to announce that "AMC will be at Comic Con this year" with a panel and meet and greets. There are no further details on what AMC will be doing at the convention yet, or whether the appearance is purely their news team – but we're intrigued.
So it's official… AMC will be at Comic Con this year. Stay tuned for our Panel and Meet N Greet times and locations! See you in San Diego!

— Collider Extras (@ColliderVideo) May 19, 2015
Leah Hoyer, the Head of Narrative at ArenaNet, the company behind Guild Wars 2, announced via Twitter that she will be speaking at SDCC about online gaming with Blizzard Entertainment Directory of Story Development James Waugh, as well as George Krstic, a writer for Riot Games and Star Wars: The Clone Wars. Sounds like a panel to us!
Speaking at San Diego comic-con on online game story with @Waughtang and @GeorgeKrstic . Details coming soon! #GW2HoT @GuildWars2

— Leah Hoyer (@LeahHoyer) May 19, 2015
Dying for some NECA Batman news? NECA recently told a fan on Twitter that they'll get a glimpse at a 1/4 Bale Batman figure at SDCC.
You'll see at sdcc https://t.co/QjIxTNwqe5

— NECA (@NECA_TOYS) May 19, 2015
Anything we missed? Let us know in the comments, drop us a line or tweet us at @SD_Comic_Con.