Blizzard Entertainment, the company behind PC video game juggernauts World of Warcraft and StarCraft, have started unveiling their exclusive merchandise they will be selling at their Booth #115 during this year's San Diego Comic-Con, in the company's third year of offering exclusive merchandise.
In order to grab their exclusives, you'll need to get a ticket from the Blizzard booth each morning.
Here's a look at what Comic-Con exclusives Blizzard will be offering this year:
[UPDATE June 17 #2] Blizzard has now updated their website with a preview of more of their convention exclusives, that will also be available at a few other conventions.
Diablo: Funko POP! Demonic Tyrael Figure: The eternal struggle between angels and demons is fully represented in this convention exclusive Funko POP! Demonic Tyrael. Be sure to grab this variant before he disappears!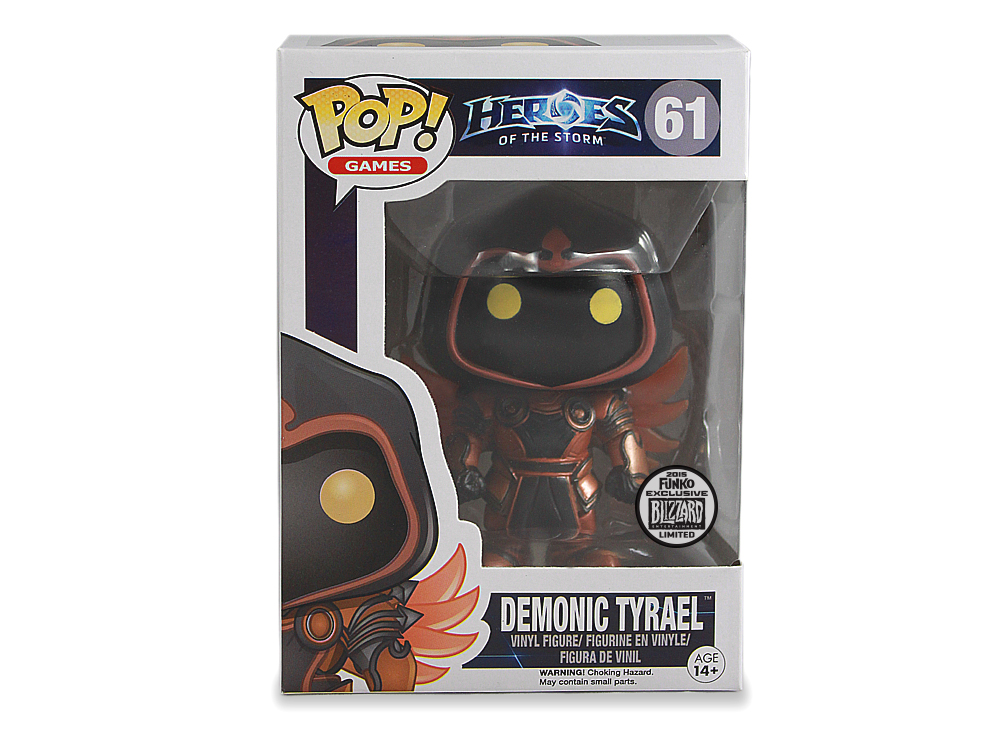 World of Warcraft: Cute but Deadly Murloc Egg Backpack:   Take home the cutest ever Murloc Egg Backpack that ever was! This soft plush egg backpack and Cute but Deadly plushie is for every Murloc lover!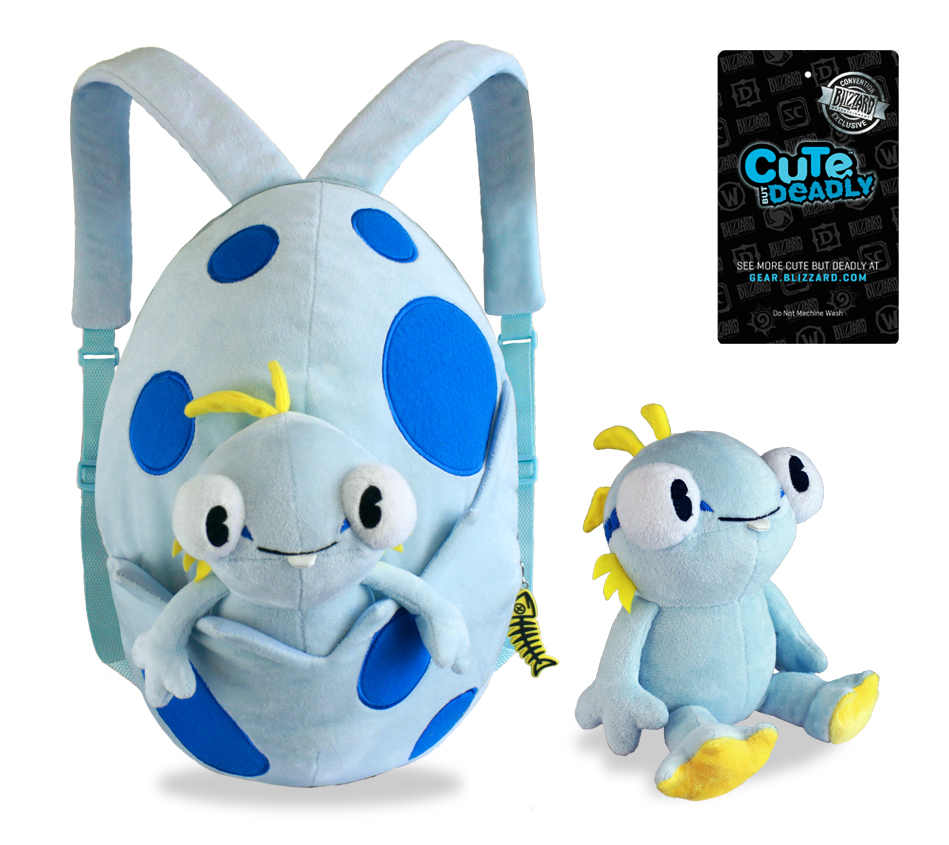 [UPDATE June 17] Comic-Con International has the scoop on Blizzard this year, having already unveiled three of their exclusives.
World of Warcraft: Funko POP! Murloc Vinyl Figures (3 pack) ($29.99)
The only thing better than Funko's green Pop! Murloc, is an all-new 3 pack exclusive featuring never-before-seen blue, pink and orange murlocs! Be sure to grab a set now before they swim away forever!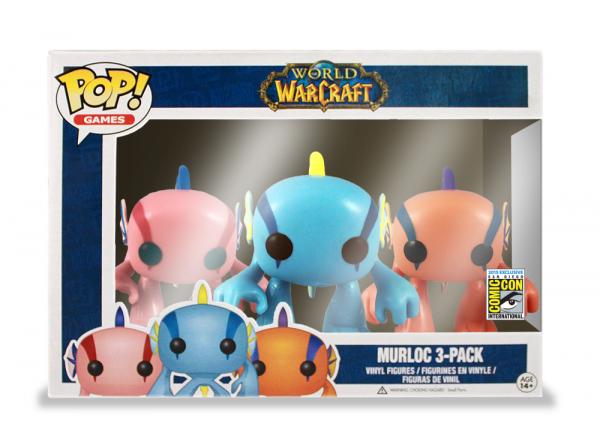 World of Warcraft: Cute but Deadly Shadowform Illidan Figure ($17.99): So angry! So cute! 'You are not prepared' to deal with how awesome-sauce Illidan looks as our new Cute But Deadly figure exclusive for 2015! Shadowform Illidan features an onyx black, semi-transparent body and glow-in-the-dark tattoos.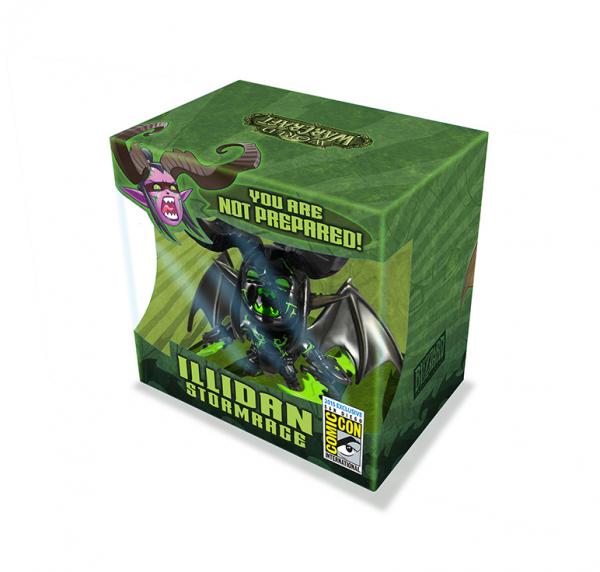 World of Warcraft: Nexus Whelpling Plush ($24.99): We were rocking five colors of dragonflight before dragons 'sold out' and went mainstream. Celebrate the heyday of serpentine flight with this exclusive Nexus variant of our upcoming Dragon Whelpling plush series!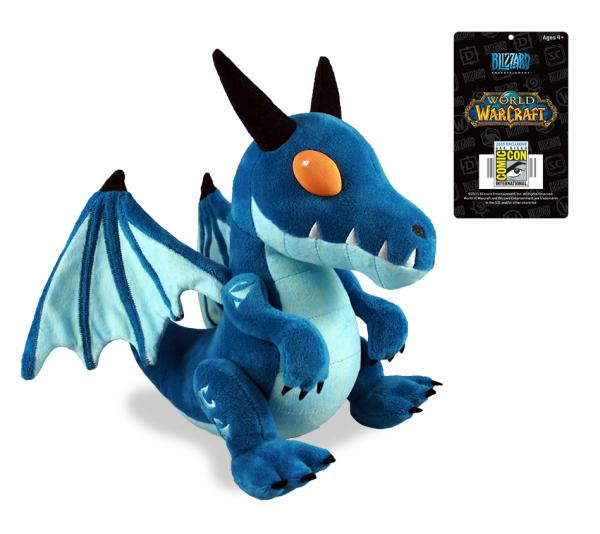 Are you excited about Blizzard's Comic-Con exclusives? Let us know in the comments.