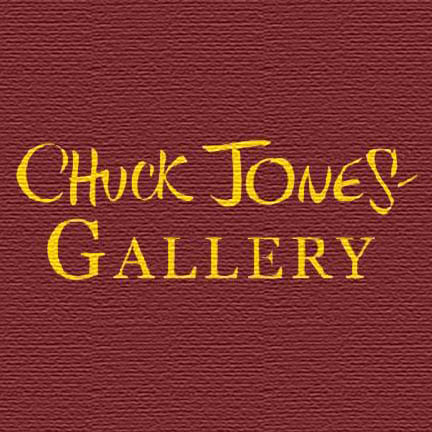 The Chuck Jones Gallery, which has been home to many memorable Comic-Con events in recent years such as last year's How to Train Your Dragon 2 exhibit, has announced its schedule of events during Comic-Con 2015. From Wednesday July 8 through Sunday July 12, the Gallery will play host to exhibits on everything from Mortal Kombat to Star Wars, to an evening with William Shatner himself.
Here's the rundown of events at the Gallery happening throughout the week:
The week will kick off on Wednesday, July 8 from 7pM-9PM with a special exhibit on The Art of Mortal Kombat IX & X, plus Star Wars art featuring artists Rob Kaz Art and Rodel Gonzalez Studio. Space is limited, so call 888-294-9880 to confirm your spot at this event.
The following night, Chuck Jones Night "What's Pin-Up, Doc?" event will be on Thursday July 9 from 7PM-9PM.  The night will feature artwork inspired by Chuck Jones and created by Jennifer Llewellyn, Kate Ferguson, Megan Kelly, Mako Fufu, Joanna Davidovich, Yating Sun, Arie Monroe, and Heather Chavez.
Artist Fabio Napoleoni returns to exhibit limited editions and original artwork on Friday July 10 from 7PM-9PM. Both new art, as well as gallery exclusives, will be available to purchase. Space is limited, so call 888-294-9880 to confirm your spot at this event.
The Gallery will host Mike Kungl and his Looney Tunes artwork on Saturday July 11 from 5PM-7:30PM. Then, come back to the gallery from 8PM-10PM, as The Chuck Jones Gallery presents artwork from William Shatner's Man O War, a cinematic graphic novel based on the book by William Shatner. Shatner will be in attendance. Collectors who acquire artwork from Shatner's Man O' War cinematic graphic novel from the Chuck Jones Gallery will be given priority access to meet Mr. Shatner on Saturday evening. Other restrictions may apply. Contact the gallery for full details 888-294-9880 or write SanDiego@ChuckJones.com.
Space is limited on all events.
Will you be stopping by the Chuck Jones Gallery? Let us know in the comments.