Winter is coming — to Factory Entertainment, at San Diego Comic-Con.
The company has some incredible exclusives this year — a talking George R.R. Martin to take home and call your very own, anyone? — but the coolest thing at their booth may be the item on display: a miniature, highly detailed version of Winterfell.
UPDATE: The Game of Thrones Winterfell Desktop Sculpture Miniature is now up for pre-order on Factory Entertainment's website.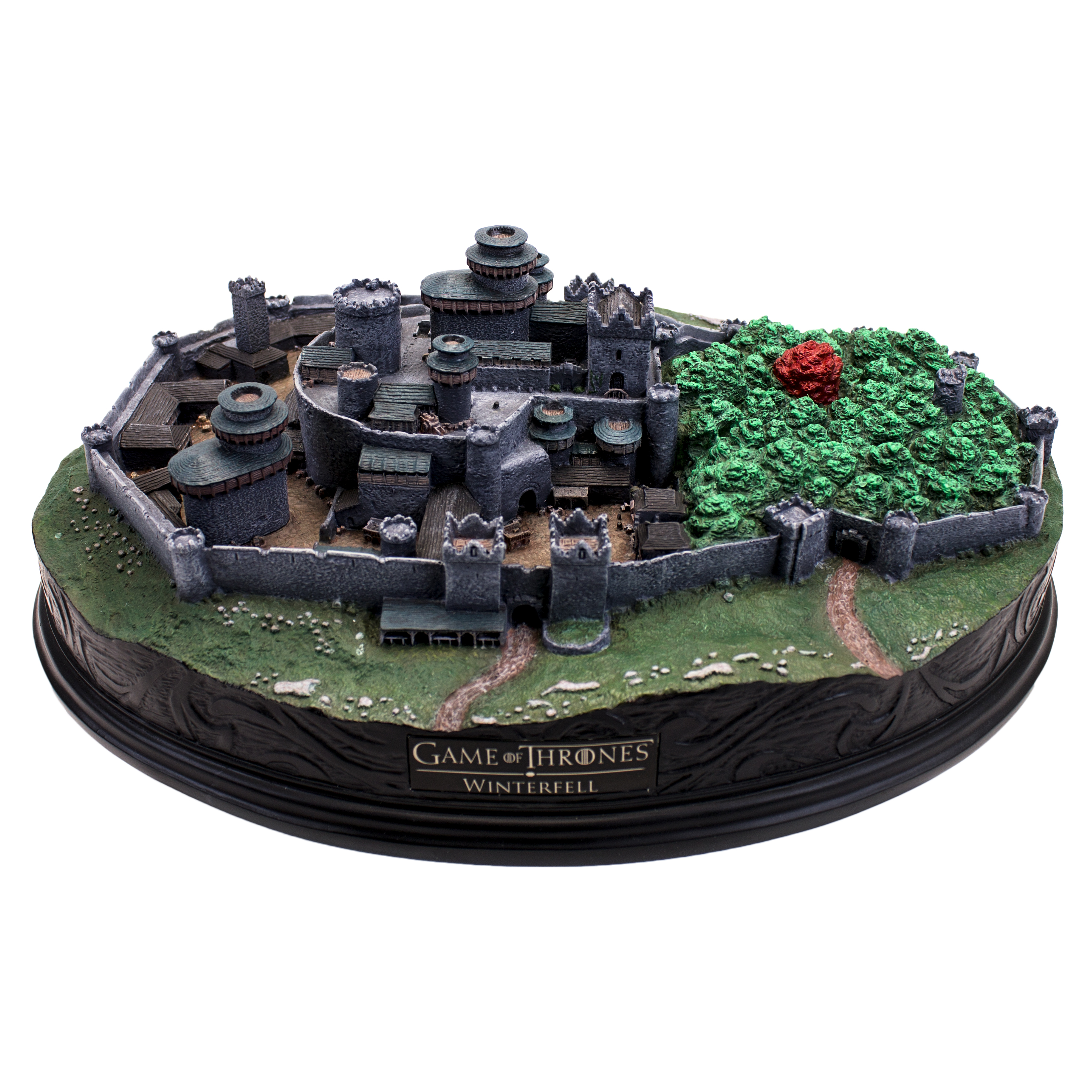 Pre-orders for the Game of Thrones piece will go online in the next few weeks, set to ship out later in the year. But you can get an up-close look in person at Factory Entertainment Booth #2647, where you'll also be able to pre-order it. It will retail for $299.
Here's a closer look:
Will you be stopping by Factory Entertainment's booth to get a better look at this beautiful piece? Let us know in the comments.