Although details are scarce about the Nerdist's offsite this year, we've got some big news: They're bringing back the fan favorite laser tag, in a way that will be "totally different".
Laser Tag Source, the nationwide laser tag equipment retailer, posted a photo on Instagram declaring that they're "looking forward to [their] second Nerdist Industries #lasertag installation at San Diego Comic Con". The Nerdist also commented on the photo that they're "so excited".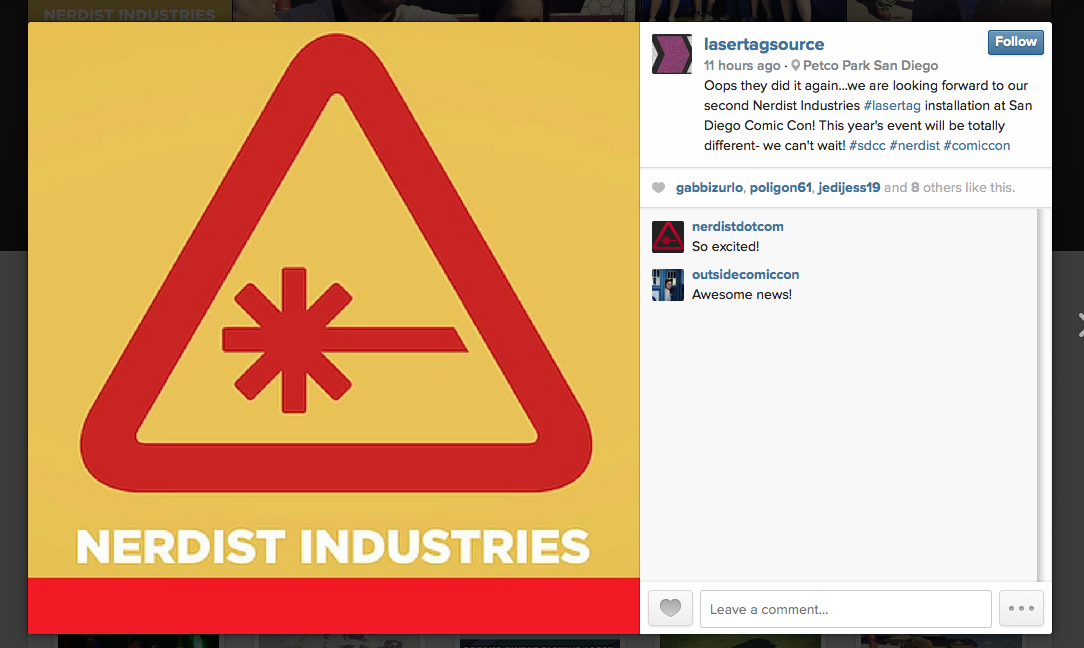 Last year, when Nerdist was utilizing the top floor of Petco, they held a Borderlands: the Pre-Sequel themed Laser Tag all weekend long, as well as interviews on the Petco Stage, giveaways, and more. They built out a custom laser tag course designed to put players right in the thick of it, with up to 49 players at a time spread out between two teams, with ten minutes of play.
It sounds like this year will be a totally different course, with potentially a different theme — likely making good use of all their added space, as they're taking over the old Nerd HQ digs on the second level of Petco Park — and we can't wait to see what they have in store. As the word on the street is also that they'll be teaming up with Geek & Sundry this year at Comic-Con to form one mega-offsite event, it's possible that they could also be involved somehow in the laser tag.
Did you play Nerdist laser tag last year? Let us know in the comments.