There's so much Comic-Con news that we've started in on our (occasional) morning editions of Under the Tents – and look for an evening edition later tonight. So what do we have on tap for this morning? We've got news on everything from how you can be part of Conan O'Brien's San Diego Comic-Con presence, to how to get your hands on a Mattel Hot Wheels car before anyone else, to word on Thrilling Adventure Hour panels, to so much more.
Here's a look at the news you might have missed:
It could be bad news bears for fans of Arrow who were hoping for Stephen Amell this year, as he stated on Twitter that he doesn't know if he'll be in attendance this year.
Don't know if I'll be at SDCC. https://t.co/BXDVXaFYYj

— Stephen Amell (@StephenAmell) June 18, 2015
Matt and Nick Jackson of The Young Bucks, a pro wrestling tag team, are headed to Comic-Con. You can find them at Booth #1901 on Thursday, July 9 from 12PM-4PM.
SDCC Guest announcement! @MattJackson13 & @NickJacksonYB will be appearing at Booth 1901 on Thursday from 12-4pm! pic.twitter.com/Yc14MvFCEV

— Headlocked Comics (@HeadlockedComic) June 18, 2015
The 3DRetro booth at SDCC will be releasing 56 figures by Plasticgod based on Nick Cave classic song titles, including Red Right Hand, Tupelo, You Turn Me On – white version, Ship Song, and Into My Arms. SpankyStokes has more information.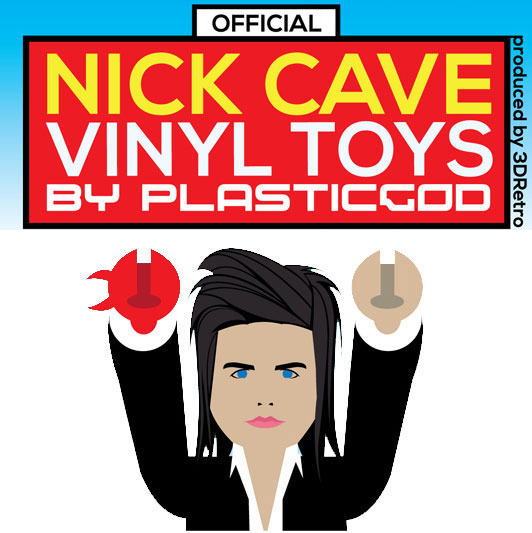 Chet Phillips showed off some items headed for Small Press 0-1, including a Kaiju Baseball card, Ten Tall Tales, and more.
New small press area items from Chet Phillips for SDCC 2015- http://t.co/WrPQrJ5WUU @SD_Comic_Con @sdccgotgirl #sdcc pic.twitter.com/Zdb68BxCMT

— Chet Phillips (@chetart) June 18, 2015
Not only is Ben Blacker moderating the Scorpion panel announced today, but he also promised there will be some Thrilling Adventure Hour "panels". Our guess? Both an official panel at the convention center, and a Nerd HQ panel. Blacker promised an announcement soon, so fingers crossed.
Attending #SDCC? Me too! @ThrillingAdv panels announced soon, but @ScorpionCBS announced NOW! http://t.co/ByTvDl27iP pic.twitter.com/TRqGsa4kAL

— Ben Blacker (@BenBlacker) June 18, 2015
Last Gasp will be at Comic-Con booth #1614 and is happy to announce three special guests there signing throughout the event: Camille Rose Garcia, Ron English, and SUDA51. Last Gasp will be bringing their new books, SDCC exclusive t-shirts and prints.  The artists will also be bringing their latest works. Check out their site for the schedule.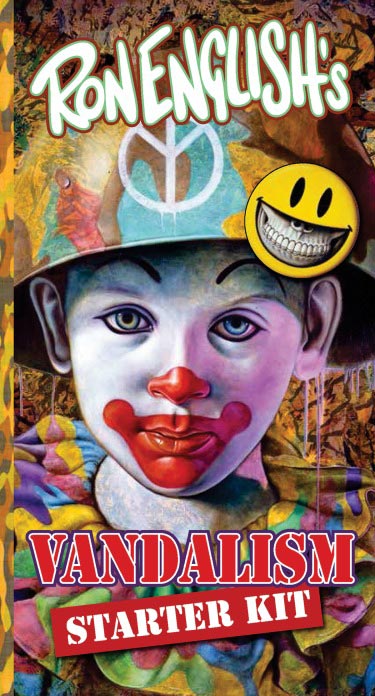 Burly Press posted on their Tumblr page that they will be attending Comic-Con for the first time ever and will be selling and signing their work at the Prism Comics booth.  Details to follow.
Artist Gerrard McConnel posted on Twitter that he and Ogopogo Press will be at table P12 and will be having a contest during SDCC.  Check out the tweet for details, but unlike many SDCC contests, you don't have to attend the event to win.
Don't forget we have some amazing prizes for #SDCC check us out at table P12! Also hashtag & follow #ogopogopress ! pic.twitter.com/gDWnrDrH8s

— Gerrad McConnell (@_Gerrad) June 18, 2015
Camilla d'Errico has posted another work in progress painting on her Instagram.  The painting is inspired by her French Bulldog and will be a part of her Beauty and Beasties series to be released at SDCC 2015.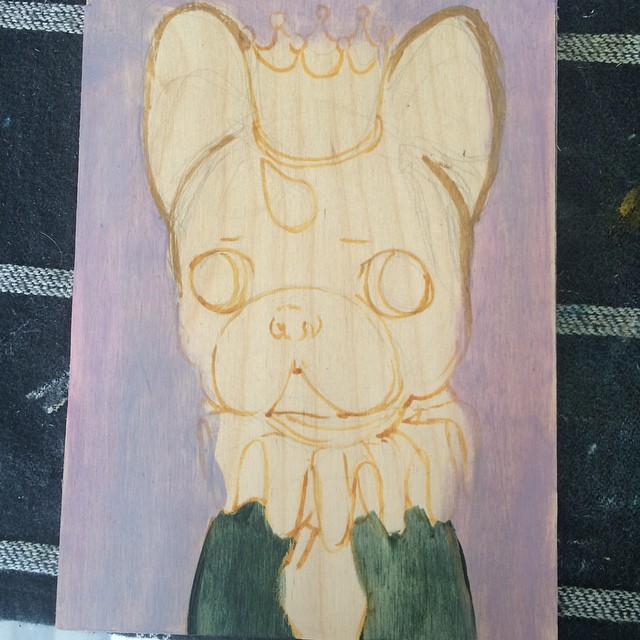 Artist Dane Ault posted on Twitter a picture of his limited edition giclees print heading to San Diego Comic-Con.
Working on a new series of small limited edition giclees to debut at #SDCC. Here's a preview: pic.twitter.com/R94j7IwncX

— Monkeyminion 🔜 home (@monkeyminion) June 18, 2015
Jason Edmiston posted a a very impressive drawing inspired by Mad Max: Fury Road on Instagram.  His work will be on display at booth #4617 at SDCC 2015.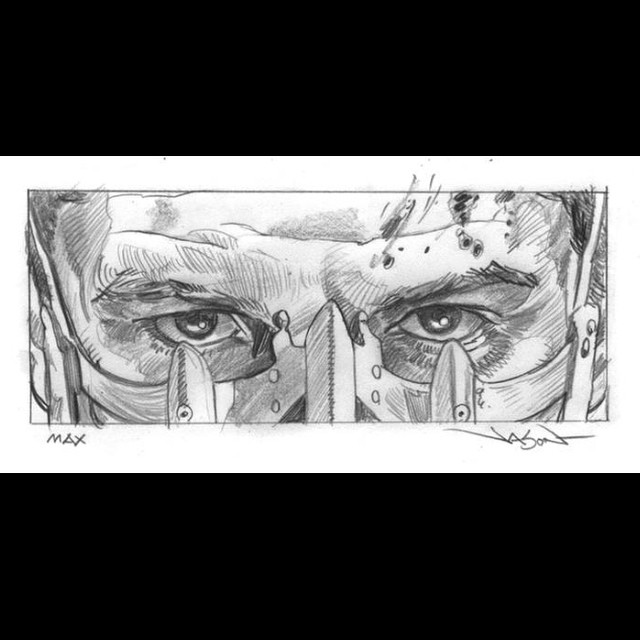 Nerds Doing Stuff tweeted a preview picture on Twitter of their stylin' sunglasses they will be giving out at Comic-Con.
@YeOldeNerd is modeling our Nerds Doing Stuff sunglasses, which we will have at #SDCC! pic.twitter.com/XO0J1MmnIb

— Nerds Doing Stuff (@NerdsDoingStuff) June 18, 2015
Satellite Soda posted a picture on Instagram of their stickers of Comic-Con 2015.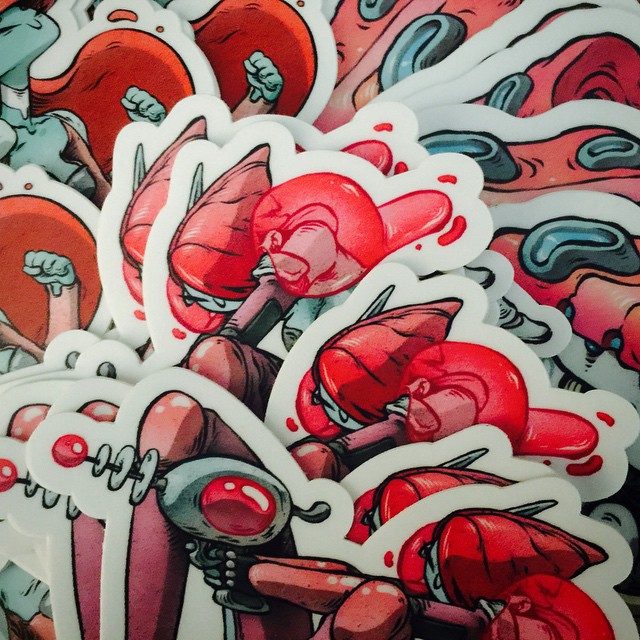 Unspool posted on Twitter that they are printing up shirts, hats, and other goodies for Comic-Con. They all go so far as to ask the "greedy unwashed masses" what else they'd like.  They know us so well. Unspool does a monthly podcast where they brainstorm ideas for a movie and then shoot and post said movie all in a one month span.
We're printing up shirts, hats & other goodies for Comic-Con, what else would u like, u greedy unwashed masses? #SDCC2015 #freestuff #sdcc

— Unspool (@Unspoolpodcast) June 18, 2015
DinoArtPrints posted to their website that they will be at San Diego Comic-Con located at table #J-7.  They offer Jurassic Park and Jurassic World memorabilia and replicas.
Nick Hurwitch, half of the writing team behind The Space Hero's Guide To Glory, posted on Twitter that he is setting up signings and other goodies.  We'll keep you posted as details become available.
Setting up signing ands other goodies for @Comic_Con and holy crap that's less than 3 weeks away

— Nick Hurwitch (@heWIZARD) June 18, 2015
Writer Joe Keatinge's plans have changed.  He announced on Twitter he will in fact be planning SDCC this year. Keatinge has written graphic novels like Shutter and Tech Jacket.
https://twitter.com/joekeatinge/status/611571418208206848
Tim Shay posted a preview on Instagram of his 3 card Jurassic Domination SDCC exclusive print set limited to 100 sets.  They will be available at booth #735.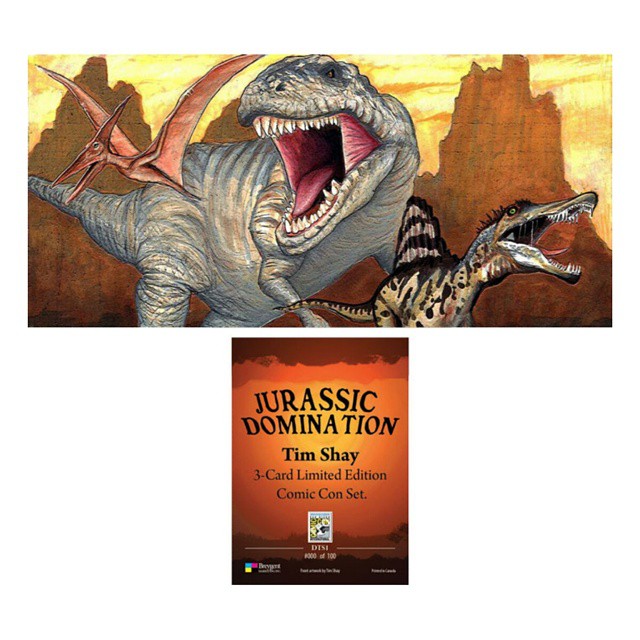 What's this? Could it be a small detail from @zander_cannon's KAIJUMAX #1 #SDCC variant? pic.twitter.com/YRnP6Uscdf

— Oni Press Editorial (@OniEditorial) June 18, 2015
Sara Diesel has posted on Instagram another preview of her work for SDCC 2015.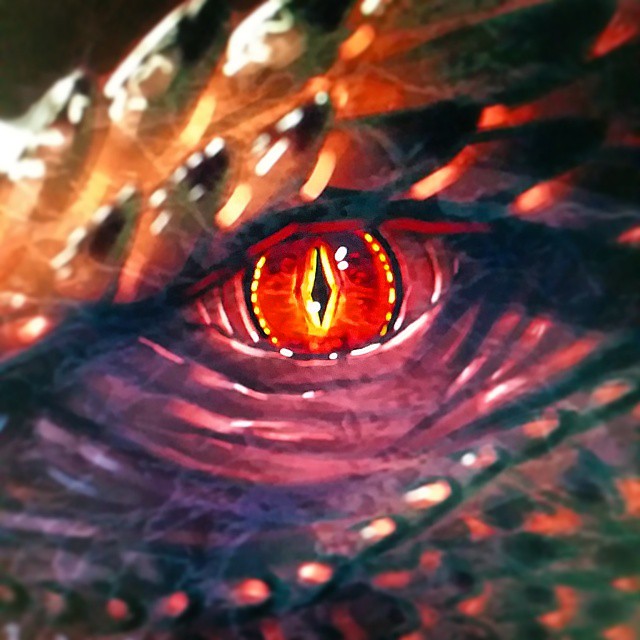 Team Coco has posted on their site that they are looking for all new Comic-Con or Conan themed fan art for the chance of it being displayed during the four shows being broadcast on TV during Comic-Con.  Check out the link to submit your work.  The submission is June 29, 2015 at 8PM ET.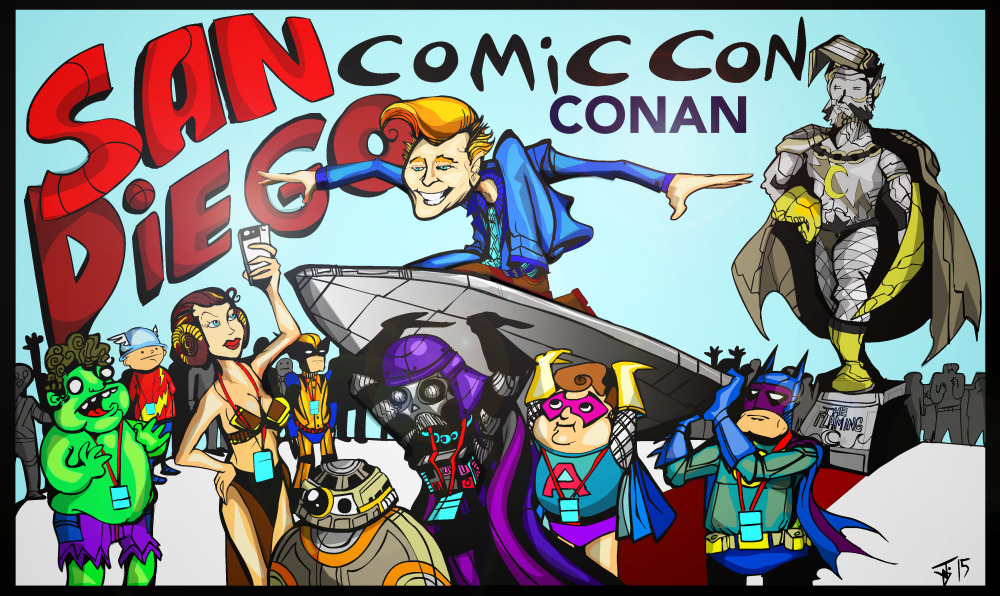 Artist Fiona Staples posted on Twitter that she just finished signing and pictured a stack of Saga prints for a website.  Further down the Twitter thread someone asked if the prints would be available at Comic-Con and she said yes. It's exciting that so much beautiful art will be available.
https://twitter.com/fionastaples/status/611676635067101184
Writer and Artist Steve Bryant wants to reward his fans.  He posted on his website that the first cosplayer dressed as his character Athena Voltaire to stop by Small Press Table M14 to see him will receive a free 9″ x 12″ commission of the character of their choosing.  If there are multiple Voltaire cosplayers, the others will receive a print of their choosing.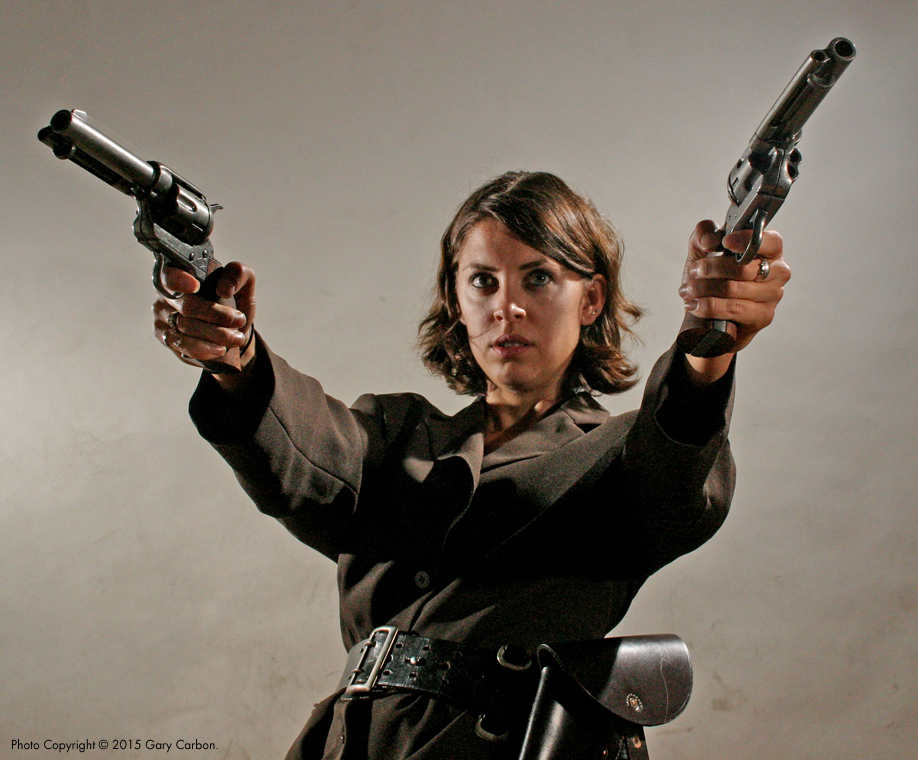 Spanky Stokes reports that A Shop Called Quest, artist The Mark Ultra, and original creator of the Space Riders comic book series have teamed up to create and sell an exclusive San Diego Comic-Con Space Riders FIGURE.  Though almost all details aren't available yet, we do get a teaser pic.  We also know that 85% of them will be the regular version and 15% will be a variant.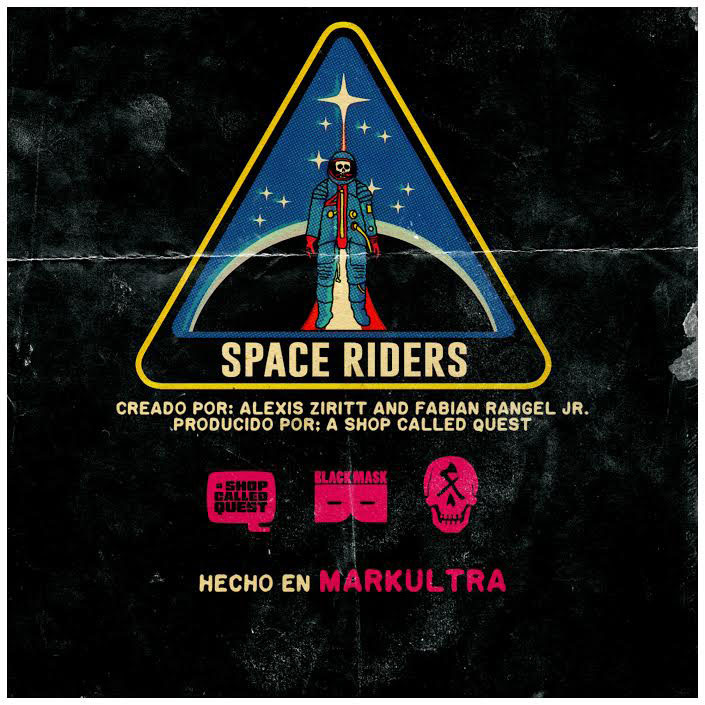 Yu-Gi-Oh posted on their official website that there will be San Diego Comic-Con card game playing mat available.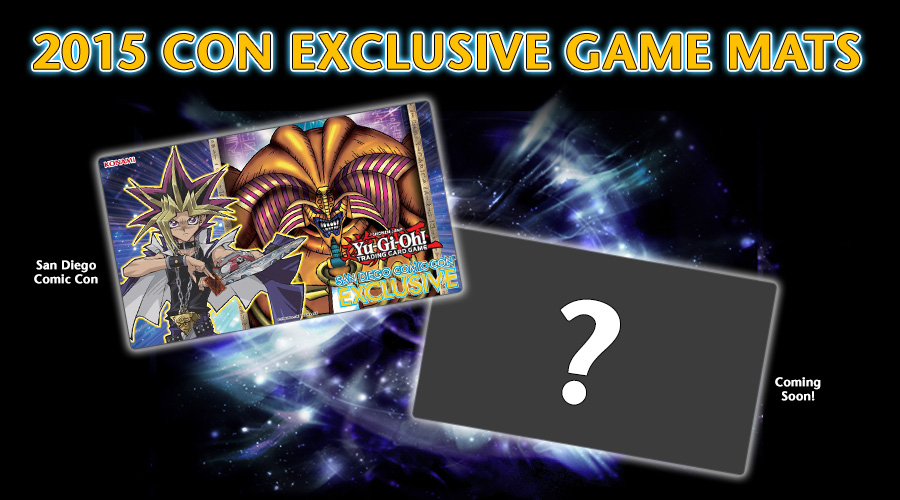 Creator of the the Harpy Gee comic Brianne Drouhard posted on Twitter that copies of her book are available online very soon and Stuart Ng Books will have a few copies available at SDCC.
Heads up, the Harpy Gee books will be available online very soon, and @stuartngbooks will have a few at SDCC!

— Brianne (@potatofarmgirl) June 18, 2015
Actress, cosplayer, and host Linz Stanley posted on Instagram that she will performing at the 2015 Marked Men Party on the Star on India on July 10.  For more information on tickets to the party, check out the link in the post.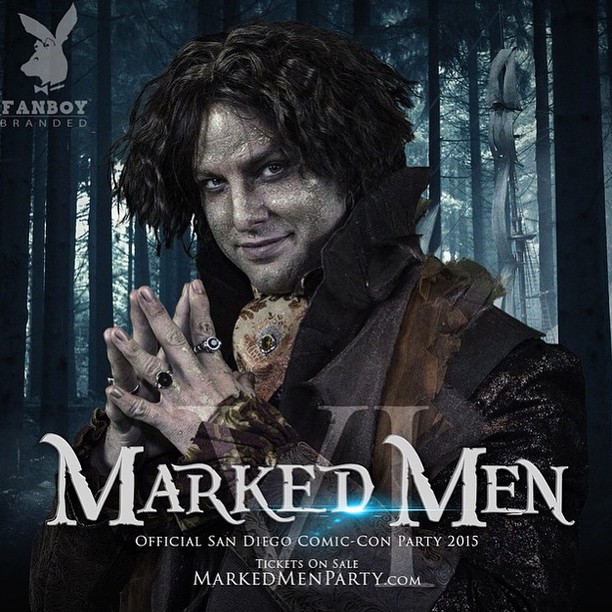 SlashGear is reporting that Mattel and Hot Wheels will be creating a Tesla Model S car – and Comic-Con attendees can get one for $15 ahead of the general release, presumably at the Mattel booth.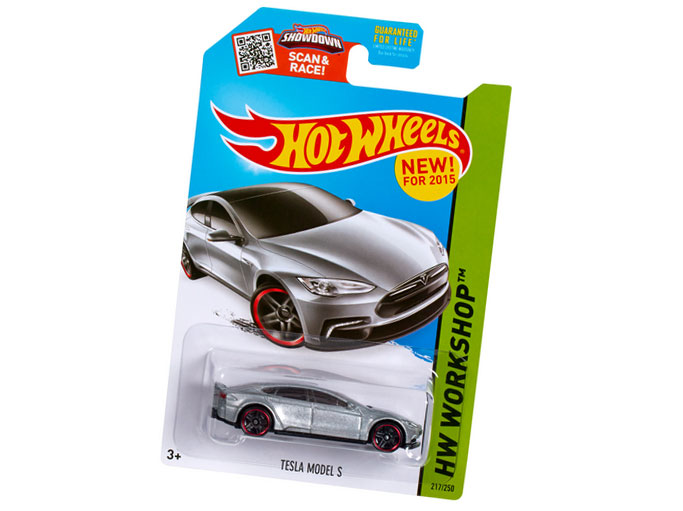 Anything we missed? Let us know in the comments, drop us a line or tweet us at @SD_Comic_Con.