It's going to be a crazy three and a half weeks until San Diego Comic-Con, and there's so much still yet to be announced. What do Luke Chueh, Aspen Comics, and many other artists and publishers have up their sleeves for SDCC? What artist just did a Mad Max: Fury Road print? The answers to these and more are in today's Under the Tents
Here's a look at the news you might have missed:
Cesare Asaro of Curio and Co. has posted on Twitter a picture of the final packaging of their tarot deck that will be available at SDCC.
Getting closer to the final packaging design for our @CurioandCompany Musterberg #tarot deck.#CesareAsaro #SDCC pic.twitter.com/0A6E7Ny0qL

— Cesare Asaro (@imonkeyaround) June 11, 2015
Jo Garfein, executive director and co-founder of CancerGetsLost, sent out an inquiry on Twitter to people attending SDCC 2015 asking if they would be interested in a meet up.  CancerGetsLost is a charity that uses the TV show Lost for positive charitable change, so if you're interested, let him know.
#SDCC friends: if I organized a casual @CancerGetsLOST meet-up on Sat night, would you be interested? Would be for charity, but affordable!

— Jo Garfein (@jopinionated) June 11, 2015
TradeSkool, maker of educational trading cards for kids, posted on Facebook that they will be sharing a booth with Little Fish Comic Books.
Matt Kindt, best-selling writer and artist of comics and graphic novels, has posted on Twitter that he has opened up commissions for San Diego Comic-Con. The pricing is $200 for a 9″x 12″ full ink and color.  Check out the tweet for contact info.
I'm opening up commissions for HEROES and SDCC! $200 9×12 full ink & color. To get on the list email Sharlene here: http://t.co/8fgM9mHIpa

— Matt Kindt (@mattkindt) June 11, 2015
Well known cosplayer Riddle announced on Twitter that she will be attending Comic-Con and she'll be at the same booth she has been at for the last two years, Big WoW Art.
As of now I Will be going to sdcc! I'll be at the same booth (big WOW art) as the last 2years! https://t.co/v5PKOz5H1V

— Riddle (@Ridd1e) June 11, 2015
IDW has posted on Twitter that there will be a variant cover of Onyx #1 available at SDCC.
Onyx #1 Convention Variant cover by @GR_comics
Your first chance to grab this exclusive cover will be at #SDCC! pic.twitter.com/SLt4oWhVcV

— IDW Publishing (@IDWPublishing) June 11, 2015
HexComic has announced on Twitter that if you bring your physical copy of Hex11 #4 to Comic-Con you will get a free poster.  Pre-orders are still available online. Follow the link in the tweet to get yours.
Pre-orders for issue #4 of #Hex11 are still available! Attending #SDCC? Bring your copy along, snag a FREE poster! http://t.co/aRjjHfotmJ

— HexComix (@HexComix) June 11, 2015
Luke Chueh posted on his Tumblr a Munky King Toys figure that is coming soon to SDCC 2015.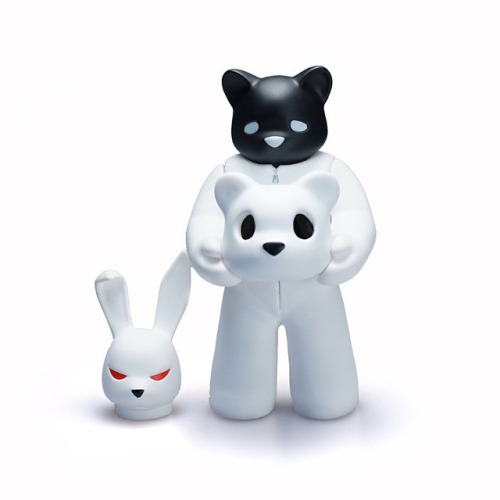 Justin Harder, the man behind Claus Studios, posted on Twitter a finished a Jack Hammer poster for San Diego Comic-Con.
Just finished this #SDCC exclusive poster for the upcoming 'Jack Hammer' podcast. Definitely had fun with this one. pic.twitter.com/g5GmeB8SNc

— Justin Claus Harder (@clausstudios) June 12, 2015
Karl Altstaetter, a comic book artist, tweeted that he is taking pre-show commissions for Comic-Con 2015.  Karl has worked for Marvel, DC, and Image Comics on a variety of titles.
I'll be at Amazing Las Vegas #ComicCon from the 19th- 21st. Starting to take pre show #commissions for #SDCC. The monster of cons is coming.

— Karl Altstaetter (@Komickarl) June 11, 2015
Thrillbent, an evolving digital comic website, has posted on their site that they will be at Comic-Con and they will be having a contest.  They will be at the Digital Comics Coalition Booth #1221 on Saturday, July 11 from 2-4pm.  Check out the link for more information, but after reviewing portfolios, the winner will be awarded guaranteed publication.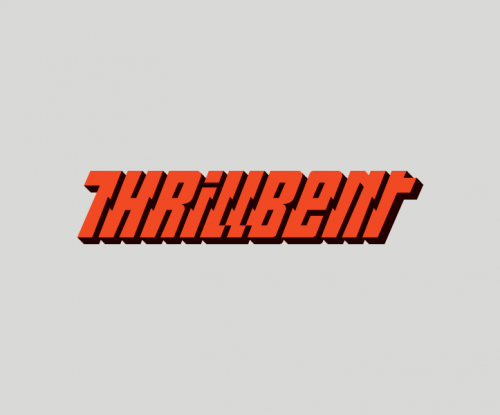 Toddland posted on Twitter that they will have more new Aquabats stuff at Comic-Con than ever before.
Hey @TheAquabats cadets and friends! Double up on the paper route because we are making more new #sdcc than ever… pic.twitter.com/GCl9VDgjXO

— toddland #stayrad® (@toddlandstore) June 12, 2015
NECA posted on Twitter that select quantities of their exclusives will be available in stores nationwide during the week of San Diego Comic-Con. Details and pricing will be available next week on their site and Facebook.
Select quantities at stores nationwide during the week of sdcc. Full details, summary, & pricing for all next week on out site & FB

— NECA (@NECA_TOYS) June 13, 2015
Bleeding Cool has the scoop on Aspen Comics' upcoming release and some of the titles headed to Comic-Con, including titles like Oniba: Swords Of The Demon, Lola XOXO, and more. Check out Bleeding Cool for more of what to expect from Aspen.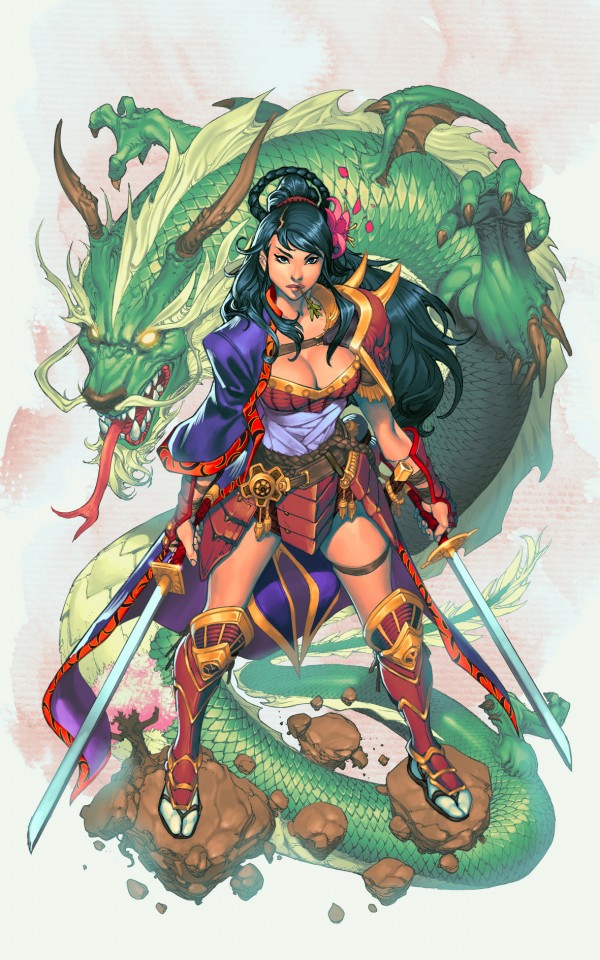 Twitter user #3dprinting photos posted a pic of what we assume are 3D printed figures from Dominic Qwek that will be at SDCC booth #4815.
https://twitter.com/insta_3dprint/status/609577072667832320
There's some question of just who will be appearing at Comic-Con for the highly anticipated The Hunger Games: The Mockingjay Part 2 appearance and panel, but producer Nina Jacobson told a fan on Twitter that she "wouldn't miss it".
@Marahrizq @Hibbits I wouldn't miss it!

— nina jacobson (she/her) (@ninajacobson) June 13, 2015
Artist Ulises Farinas has commissions for Comic-Con open, with prices starting at $50.
Spanky Stokes is reporting that Scott Tolleson and Pobber Toys are teaming up for a Bella Lee Monochrome Pin-Up Girl figure set for SDCC. The 8″ vinyl will come in a full-color box and "probably retail for $120 apiece".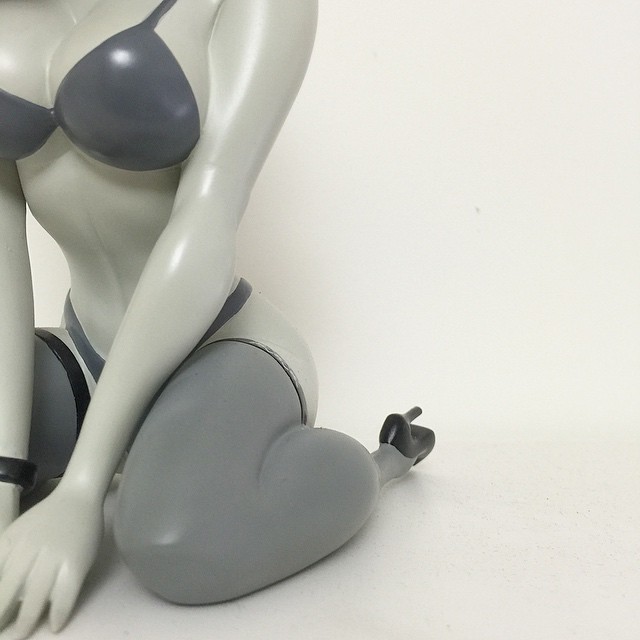 Publisher Fantagraphic Books showed off a line up of new books, which includes Liz Suburbia's Sacred Heart and a 1983-1984 anthology of Hip Hop Family Tree, will all be debuting at San Diego Comic-Con.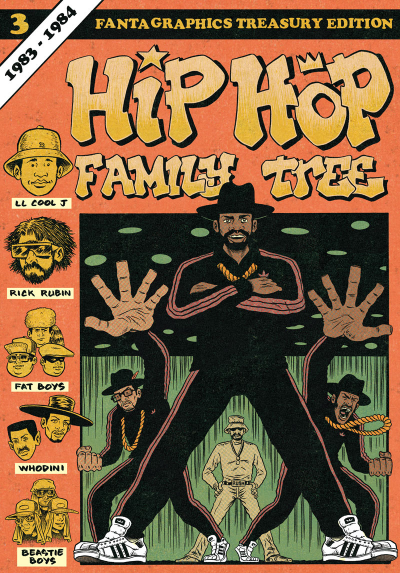 Cartoonist Steve Purcell, best known for creating Sam & Max, will be appearing at the Symbiote Studios booth, the company announced on Instagram.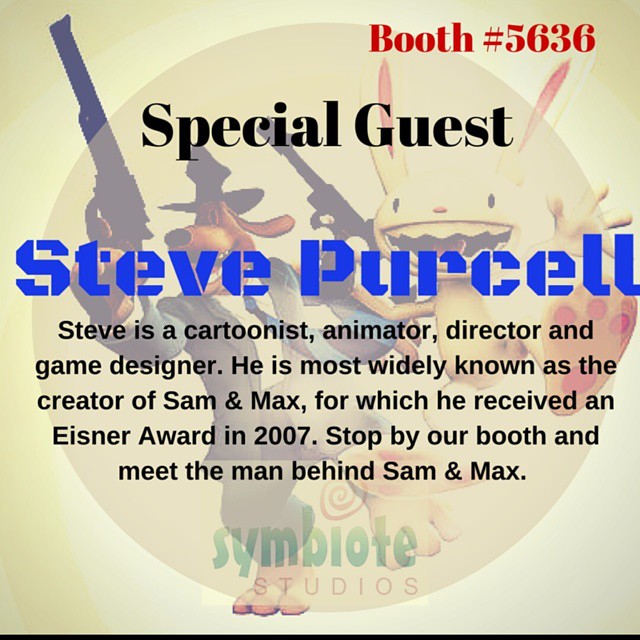 Oh, this Patrick Ballesteros print is going to be hot. The artist recently showed off "What a Doofus", a Mad Max: Fury Road 25 Cent Wonders piece that will be available at the con.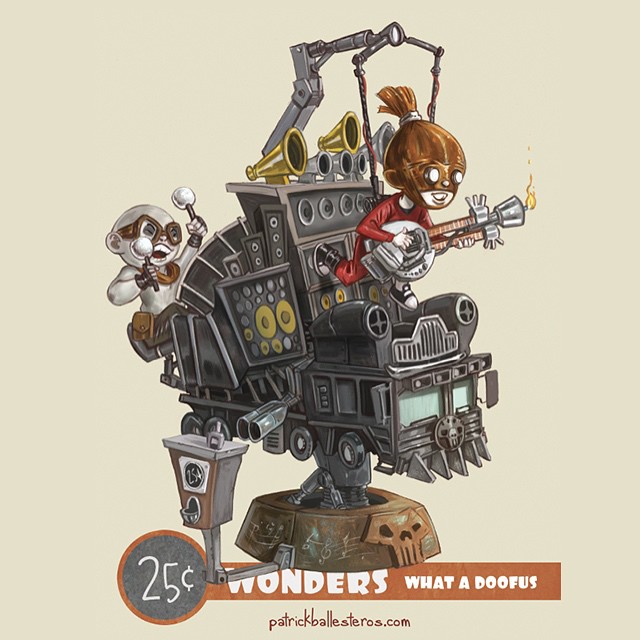 Hyperactive Monkey's second book, The Nature of Monkey Kung Fu, will be releasing at SDCC. If you purchase the book there for $8 at Booth #5640, you'll also receive an exclusive two-sided bookmark.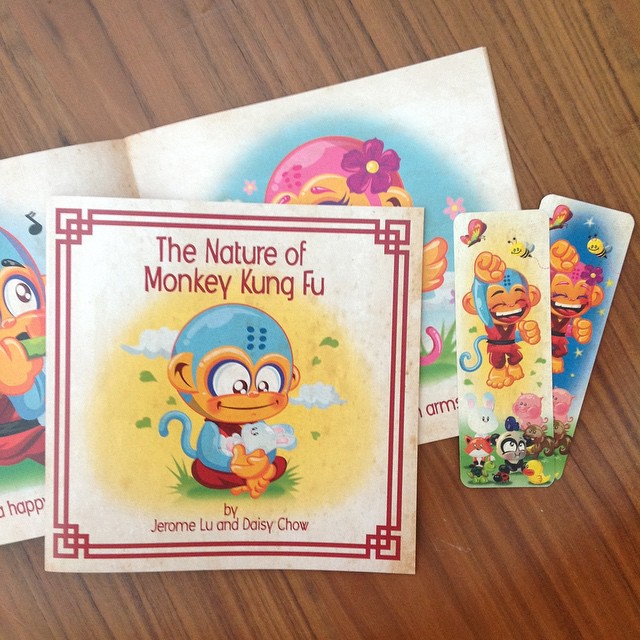 Toy maker Jon Paul Kaiser posted on Instagram that he's working on a "custom Koibito" original figure by Yoskay Yamamoto and Munky King Toys.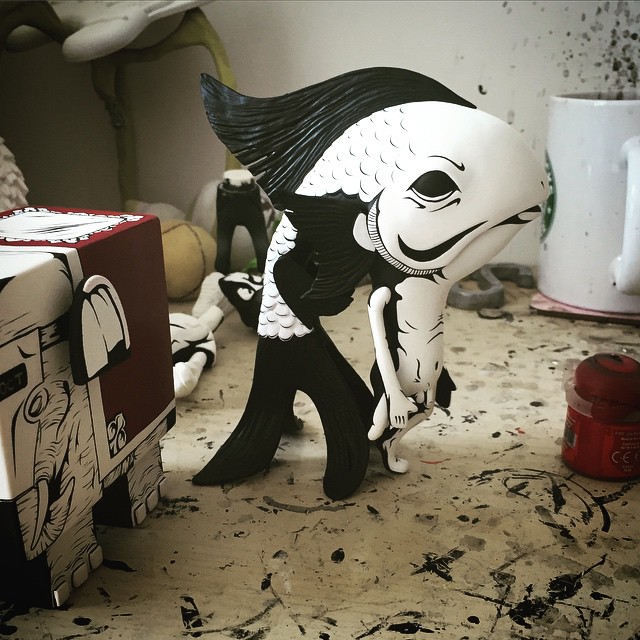 Kaiser is also working on a piece called Civil Disobedience that will be on display and available at SDCC. The custom Pink Elephant vinyl figure set is painted on the original by Amanda Vissell and Munky King Toys.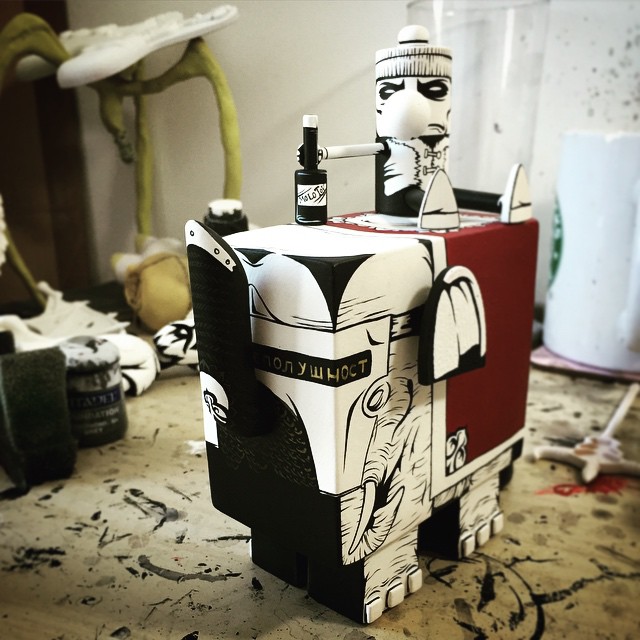 Anything we missed? Let us know in the comments, drop us a line or tweet us at @SD_Comic_Con.