It's 27 days until San Diego Comic-Con: Are you prepared? Get a leg up on news by reading today's Under the Tents, which has updates on everything from Mondo, Symbiote Studios, Archie, Bluefin Tamashii, and even a contest for our friends at The Nerd Fu.
Here's a look at the news you might have missed:
Anne Wheaton posted on Twitter that Espionage Cosmetics has teamed up with Geek and Sundry's Tabletop to create a special set of nail wraps.  They will be available for sale online or at SDCC.
https://twitter.com/AnneWheaton/status/608100705149140992
The team over at Mondo recently posted on their blog that though Justin Ishmael has chosen to leave Mondo, they will still be at Comic-Con. Mondo creates limited edition screen printed posters. Glad that during change, it's still business as usual.
Genese Davis, a gamer and author to just name a few of her many accomplishments, tweeted that she will be speaking at a one of a kind panel at San Diego Comic-Con.  With hashtags like voice actors, video games, healthcare, and film, this could be a very interesting panel indeed.
Happy to announce I'll speaking on one-of-a-kind panels @Comic_Con #voiceactors #videogames #healthcare #film #SDCC pic.twitter.com/leMcPsgeGZ

— genesedavis (@GeneseDavis) June 8, 2015
Bobby Rubio is a Pixar artist, as well as the creator and artist behind an upcoming independent comic called 4 Gun Conclusion he is bringing to SDCC 2015.  In the last few days, he posted three pictures on Instagram of his work in progress and explained a little about the characters.
Artist, Camilla d'Errico, posted a painting in progress on her Facebook page.  It is a big eyed girl with a rainbow unicorn horn.  We are always excited to see the work come together rather than just the finished product.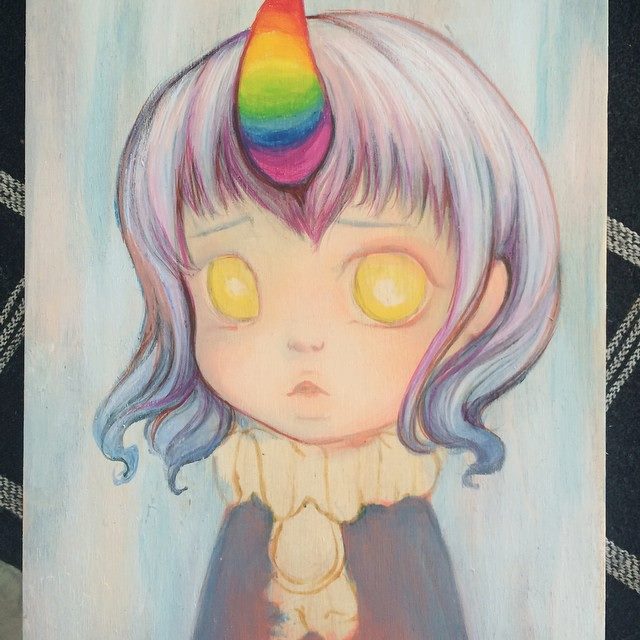 The League of S.T.E.A.M., a steampunk group that makes a fun web series, has opened up pre-orders for a League of S.T.E.A.M. glass beer stein that will be available for pick up at Comic-Con.  A picture of the stein was posted on Facebook by Sheyne Fleischer, part of the group.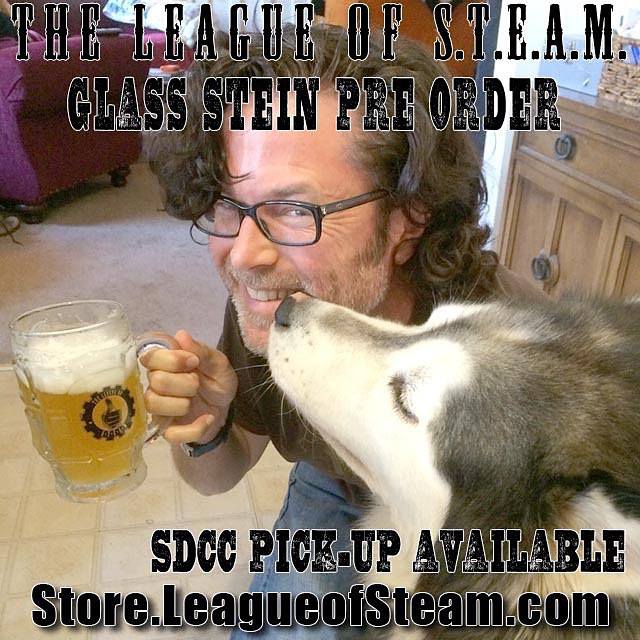 Symbiote Studios continues to tease us mercilessly with their vague pic posts of things to come on their Instagram.  Nothing quite like a plastic wrapped box of SDCC exclusives to get fans excited.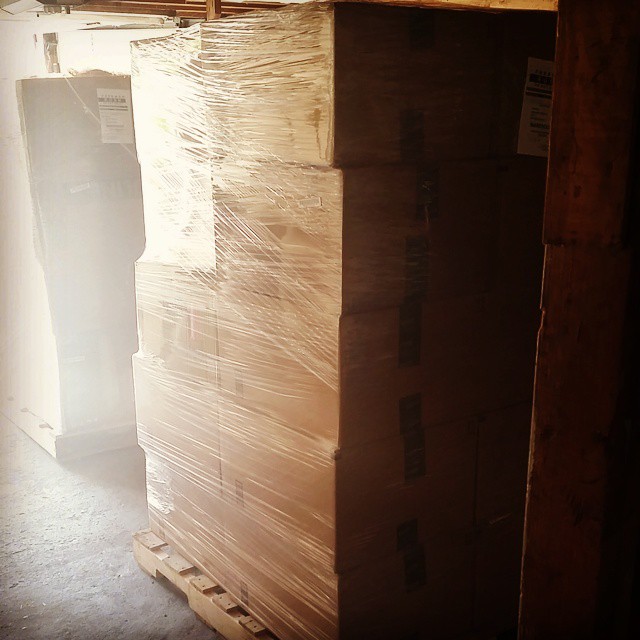 Overclockers Club has posted information on their site of a contest sponsored by 2K and Gearbox.  They will be bringing two lucky winners to SDCC to enjoy the convention and play their game, Battleborn. Enter on their Facebook page here. The entry period closes June 22 and winners will be announced June 24. Winners must be 18 years of age or older, a resident of the US, and the winner can bring a guest.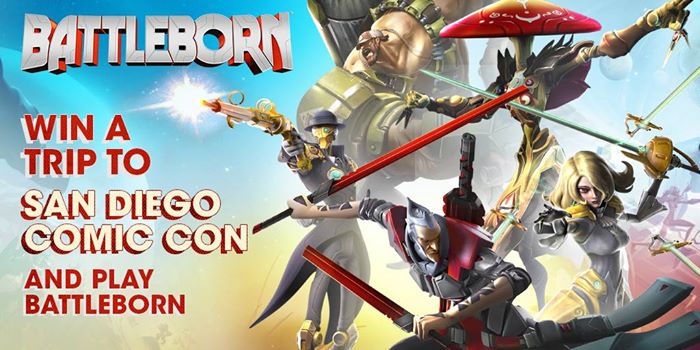 Archie Comics reports on some of their additional exclusives being brought to SDCC 2015.  There will be a sketch variant cover of Mega Man issue #50 on sale for $10 as well as an exclusive Dark Circle Comics poster.
Bluefin Tamashii Nations USA posted on Facebook a hint pic of upcoming San Diego Comic-Con exclusives.  The picture shows a silhouette of anime icon Sailor Moon.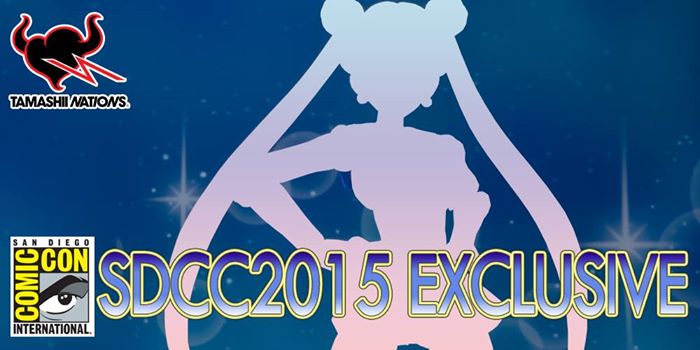 The guys over at The Nerd Fu, and friends of the blog, have posted on their site an awesome contest that has just about everything you would need for Comic-Con survival.  The winner gets more things that we can list.  Definitely follow the link and enter for a chance to win this great contest. Only 18 days until the end of the contest, so enter soon.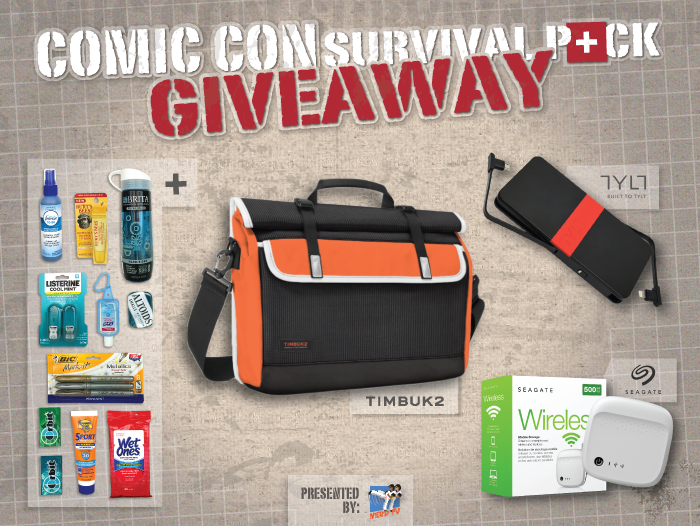 Skottie Young responded to a tweet that he will be at San Diego Comic-Con, but not in Artist Alley.  He will have a few signings and panels, all TBA.
@shortboxed I will be there but not at a table. A few signings and panels.

— skottie young (@skottieyoung) June 10, 2015
Patrick Ballesteros posted on Instagram that he is now accepting commissions to SDCC 2015.  Space is filling up fast, so if you're interested, email requests to [email protected] ASAP.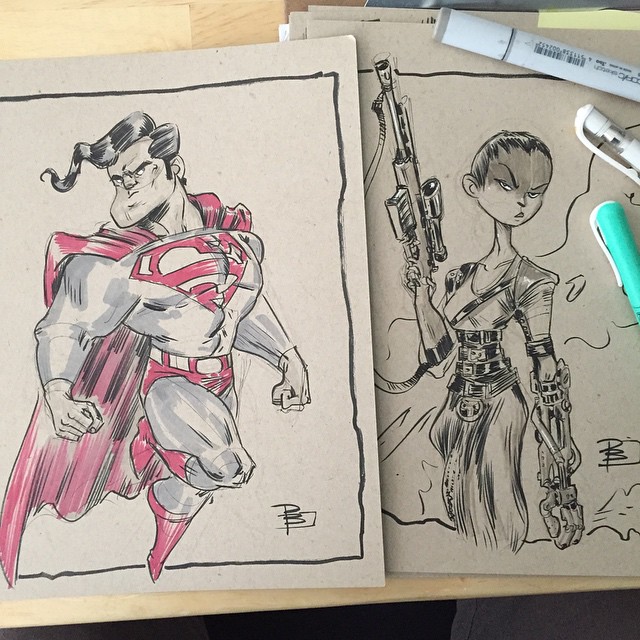 Patrick Ballesteros also posted another completed piece on Instagram.  This one is a Game of Thrones themed 25 Cent Wonder.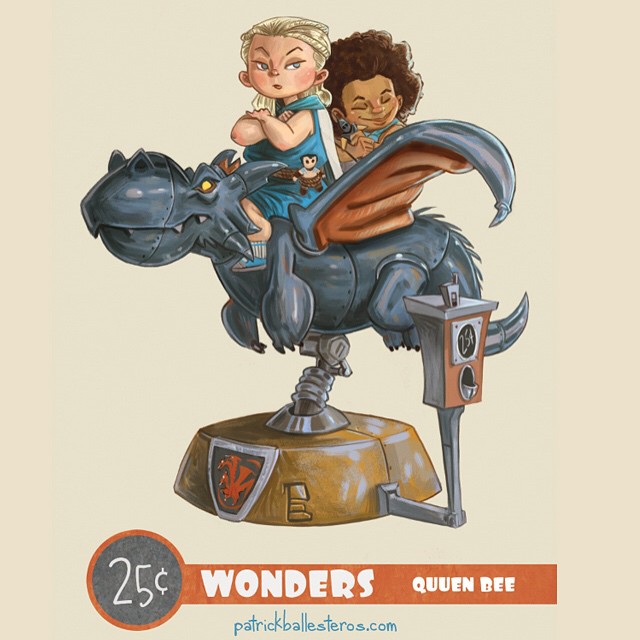 Anything we missed? Let us know in the comments, drop us a line or tweet us at @SD_Comic_Con.