It's been a busy, busy week — and we aren't through yet. In today's edition of Under the Tents, we'll answer your burning questions: What does Rick & Morty's first plush look like and how can attendees get it first? What is Symbiote Studios doing at the convention? We'll answer these questions and more.
Here's a look at the news you might have missed:
Freelance artist Marcelo Matere posted on Twitter that he will be returning the SDCC Artist Alley.
SDCC, here we go! Artist Alley again! #EpicWin #SDCC

— Marcelo Matere (@marcelomatere) June 3, 2015
Illustrator and storyteller Jennifer L. Meyer responded to a tweet that she will be at SDCC 2015.
@BarronsEduc Doing okay~! Finished a project, going to SDCC, and always hunting for work while sketching. =)

— JLMeyer painting covers (@JenniferLMeyer) June 3, 2015
Ordering a box full of Sleepwalking Batman in Plaid Pajamas books for #Comiccon. #bookcover #sdcc

— paulfriedrich.net (@allpaul) June 3, 2015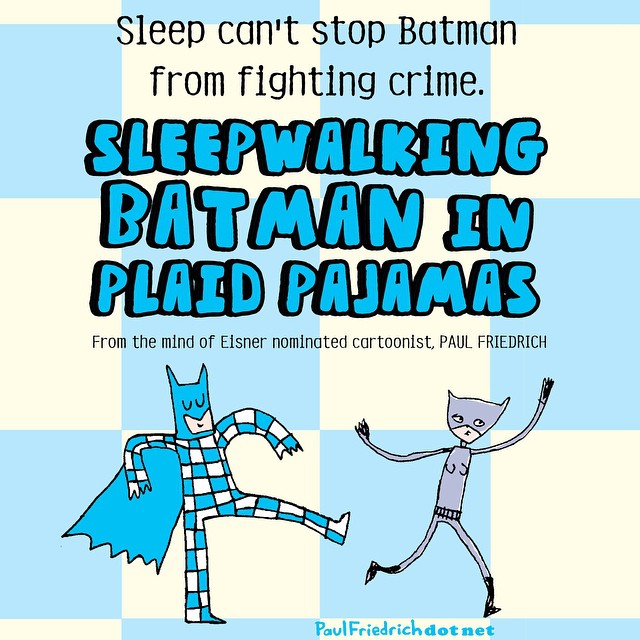 Painter and creator of comics, children's picture books, and video games, Scott C, posted on Twitter that he will be attending San Diego Comic-Con.
So @MondoConAustin and #SDCC will be the only shows I can do this year. I hope to see you at one of them!!

— Scott C. (@scottlava) June 2, 2015
Magnetic Press tweeted that we should stayed tuned for SDCC news and that they've "been keeping secrets".
All June we'll be celebrating the close of #MagneticYearOne & teasing glimpses into #MagneticYearTwo. Stay tuned. #BeenKeepingSecrets #SDCC

— Magnetic Press (@MagneticPress) June 3, 2015
Ale Garza, comic book artist for Marvel and DC, posted on Instagram a preview picture of an original piece of Supergirl art he will be selling as a print on SDCC 2015.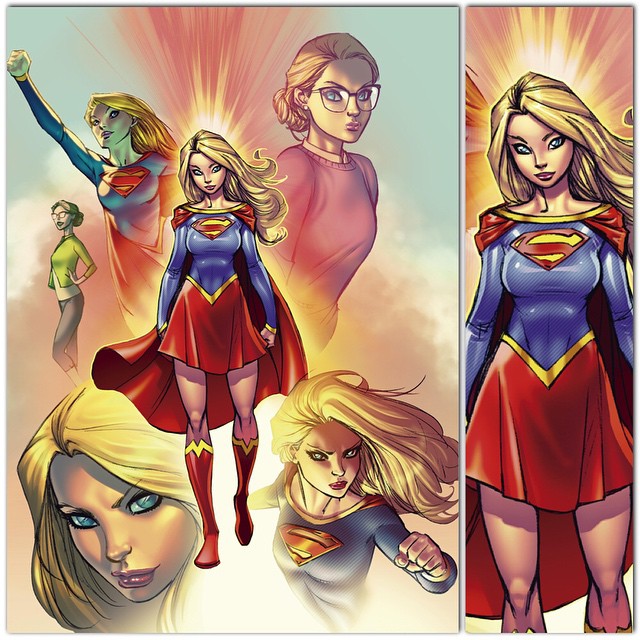 Artist Patrick Ballesteros has posted more of his artwork on Twitter that he'll be bringing to San Diego Comic-Con in Artist Alley DD-08.  This tweet is highlighting his 25 Cent Wonders and 50 Cent Wonders sets.
Fresh off the printers and ready for #sdcc! Are you excited yet? #25centwonders #50centwonders #artistalleyDD08 pic.twitter.com/ObjQyuh3cC

— Patrick Ballesteros SDCC DD-08 (@PatrickBallest) June 3, 2015
Dan Veesenmeyer, a comic artist of the LEGO variety, tweeted a reveal of the sketch of cover of LEGO Darth Maul he will have available at Comic-Con.
My LEGO #STARWARS Sketch Comic Cover of DARTH MAUL! Art will be avail during #ComicCon #SDCC @copicmarker pic.twitter.com/OShMLICFhx

— Dan Veesenmeyer (@dveese) June 3, 2015
Adult Swim is unveiling their first Rick and Morty plush: Mr. Meeseeks, who will be making his premiere at SDCC as a 10″ plush being sold at the UCC Booth for $14.99. This item won't be exclusive to Comic-Con, but it will make its premiere there before being made more widely available in July. This will be the first of more Rick and Morty plushes to come.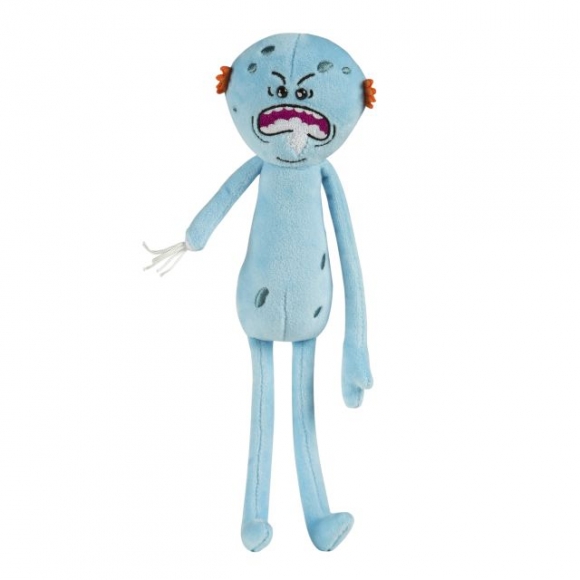 Toy manufacturer Symbiote Studios has sent out a teasing tweet of something very big to be displayed at Comic-Con.  We can't wait to see what it is.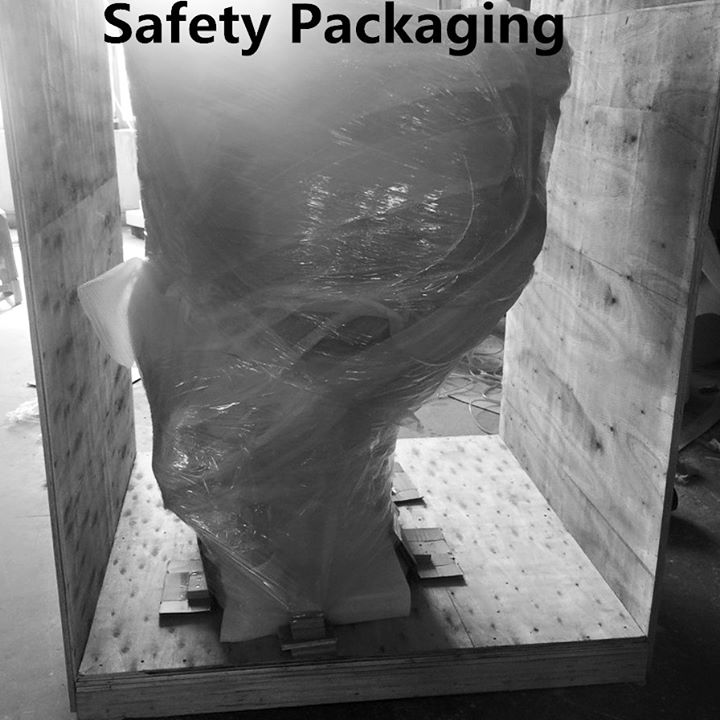 Author of Red Queen, Victoria Aveyard, tweeted that she will be on a panel, signings, and "fangirling" at Comic-Con 2015.
https://twitter.com/VictoriaAveyard/status/606212285661478916
Fat Rabbit Farm posted a tease picture on Instagram of an SDCC plush exclusive. That's a cute little cottontail.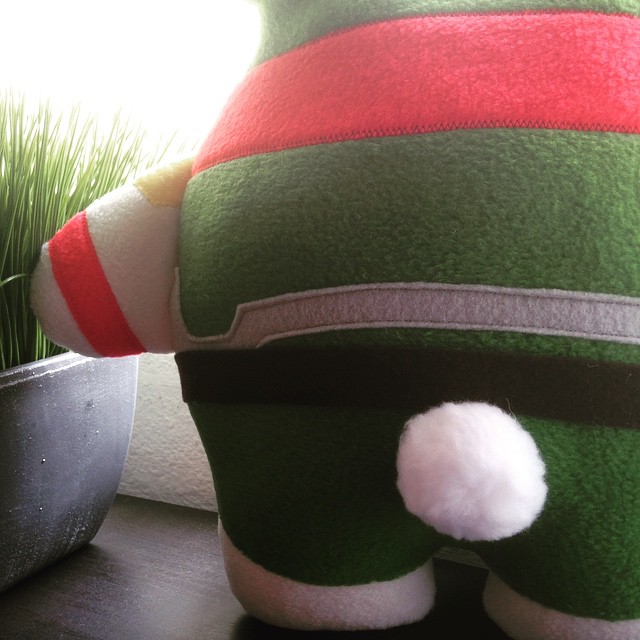 Toymaker Todd McFarlane responded to an inquiry on Twitter that The Walking Dead Series 9 line-up will probably be announced at San Diego Comic-Con.
https://twitter.com/Todd_McFarlane/status/606240559255142401
Comic book artist, J. Scott Campbell, posted a tweet of a work in progress for Comic-Con 2015.
🌸🐍 Something in the works for SD @Comic_Con … #jscottcampbell #sdcc15 #comicbook #art pic.twitter.com/YsGjWWxCnC

— J. Scott Campbell♠️🎨 (@JScottCampbell) June 3, 2015
Artist Hannah Lynn posted on Twitter a work in progress of an SDCC 2015 exclusive trading card available at her table, B-2.
Preview for my #SDCC2015 exclusive trading card design!! Table B-2 for a free one for those attending ComicCon 😉 pic.twitter.com/ayPa6S0ydE

— Hannah Lynn (@hannahlynnart) June 3, 2015
Viz Media announced on Twitter that you can come by their booth during San Diego Comic-Con and pick up a free Zelda shield.  We would be lying if we said we aren't excited to get ours.
Hey listen! At #SDCC next month? Come by VIZ booth 2813 for one of these sweet Zelda shields FREE pic.twitter.com/CHz0Blm0Xs

— VIZ (@VIZMedia) June 3, 2015
SpankyStokes.com revealed a tease image on their site and the caption has them theorizing that there is an SDCC exclusive Squadt figure called Roach headed our way.  No further details at this time, but we will keep you posted.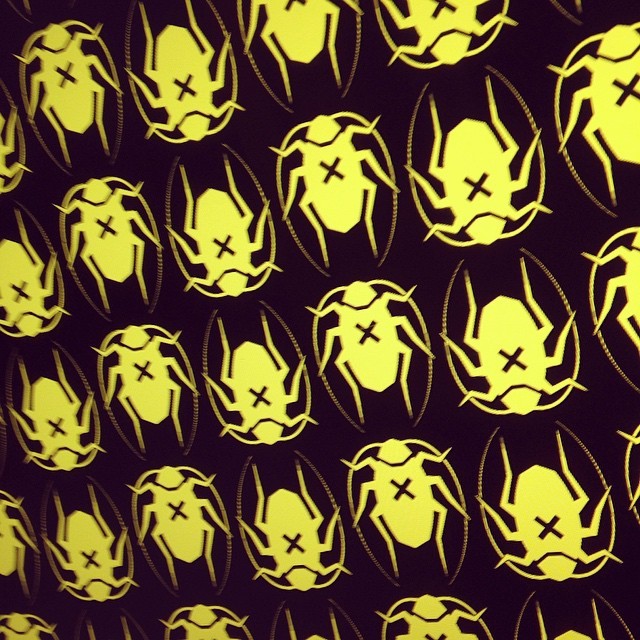 Entertainment journalist and author of Hollywood Witch Hunter, Valerie Tejeda, posted on Twitter she will be attending Comic-Con 2015 and she'll be on a panel.  We'll let you know as more information comes available.
I can't share the details yet, but I will be at #SDCC2015 this year & on a panel! For a geek like me, this is the ultimate dream come true!

— valerie tejeda (@valerietejeda) June 3, 2015
Cartoonist Ramon Ramirez revealed on Twitter that he will be at SDCC 2015.
I've got some fun projects ahead. Working on making it to #SDCC #SDCC2015 this summer.

— Ramon Ramirez (@SmartyCartoons) June 3, 2015
Comicave Studios posted on their Facebook page a picture of their Iron Man Mark XL Shotgun 1/12 scale figure.  The picture is really something and boasts of the figure being 75% die-cast metal. It will be available at Comic-Con but no word on whether or not it is exclusive.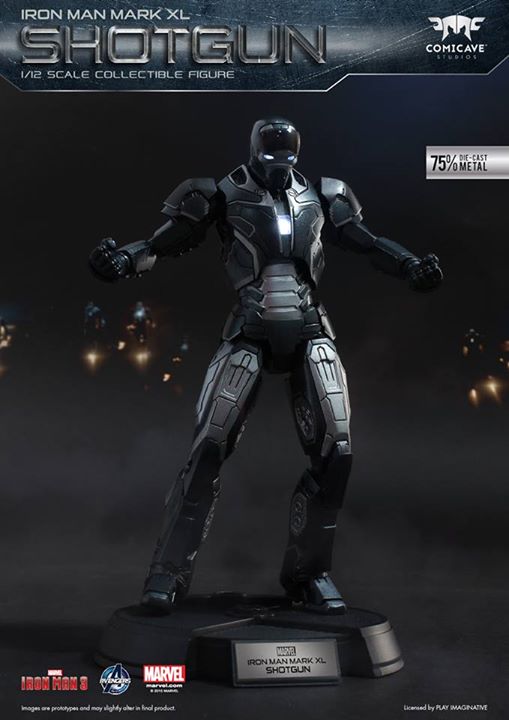 Gifts by Small Fry, an online store specializing in memorabilia and collectibles, tweeted that they will be at SDCC this year.
#SDCC2015 is almost here! So much to do, but we're looking forward to seeing all of you there.

— Gifts by Small Fry (@GiftsBySmallFry) June 4, 2015
Blooding Cool reports that Rare Bird Lit will be releasing a San Diego Comic-Con exclusive variant cover vinyl audiobook of Chuck Palahniuk's Fight Club prequel, Expedition.  The regular version is now available for pre-order on the Rare Bird Lit website, but you will need to head to the Random House booth to purchase your exclusive.
Cartoon and comic book artist, Shannon Wheeler, tweeted that he will be San Diego Comic-Con on "a God panel" and at booth K-13.
I'll be at San Diego Comic Con, booth K-13. Also, doing a God panel Thur, July 9th.

— Shannon Wheeler (@MuchCoffee) June 3, 2015
Twitter user Kelli Fay-Wolfe tweets that teen author, Sean Fay-Wolfe, has written a Minecraft themed book, The Elementia Chronicles #1: Quest for Justice and will be signing it at Comic-Con.
Teen Author Sean Fay Wolfe : Sunday July 12: San Diego Comicon: Book Signing to follow#SDCC #SDCC2015 #Minecraft pic.twitter.com/AcBmWKv7ok

— Kelli Fay-Wolfe (@kellifaywolfe) June 4, 2015
Tanya Tate —model, adult actress, and cosplayer — tweeted that she will be at San Diego Comic-Con July 8th – 11th. She also shared her PR contact information for interviews and media.
https://twitter.com/TanyaTate/status/606523578209570816
Actress and director Tracey Allyn posted on Facebook that the short film, Self Control, by Smash Entertainment LLC will be premiering at SDCC this summer.
Chris Hernandez, half of the team behind Jack and the Pirate Attack, posted on Twitter a work in progress pirate picture. The book should be available in time for Comic-Con.
Ink piece of 'Turkey Leg', Bo'Sun of the crew! This will be put into the button set! #sdcc #pirates #childrensbook pic.twitter.com/2r2bM57Plx

— Chris Hernandez (@zppublishing) June 4, 2015
Share My Cosplay has posted on their website that they will be at SDCC 2015.  Their mission is to take and/or share cosplay pictures from conventions and meet-ups all over the world.
Mission Brewery posted a picture on Facebook of a painting Anthony Bulcao did of Kakariko Village from Legend of Zelda. This, and other video-game paintings, will be hanging in Mission Brewery during SDCC 2015 as part of Super Video Game Land, and also during our Enchantment Under the SDCC Party.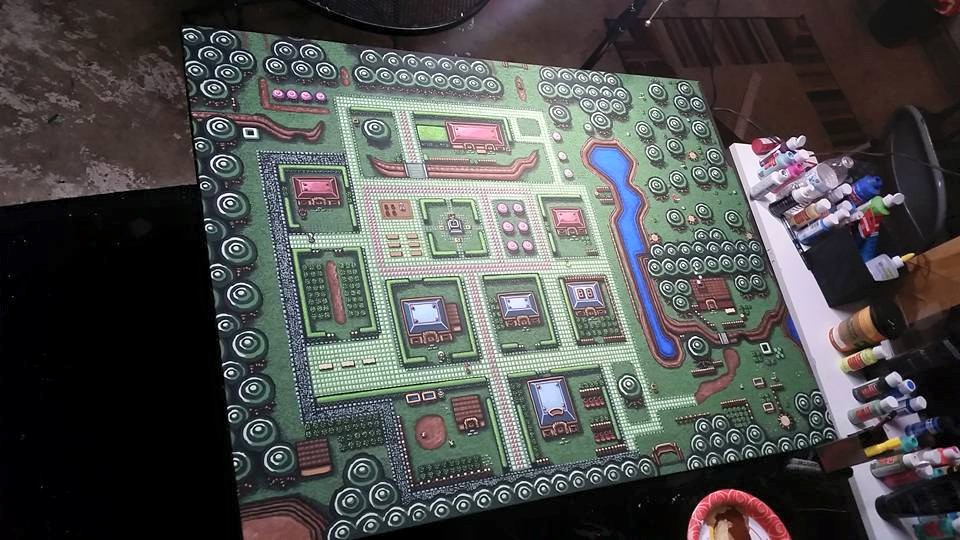 The K.A.P.O.W.I.E.S., which stands or Kids Are POWerful In Every Sense, posted on their site that they are coming to San Diego Comic-Con. This will be their second annual Anti-Bullying Awards during the con, and they are accepting submissions and nominations until June 30. Check out the site for details.
J. Jonah Odinson, half of the team behind the comic Nutmeg, posted on Twitter that he and his Nutmeg partner Jackie Crofts will be at SDCC 2015 signing at the Action Lab Comics booth.  The details aren't set quite yet.
Both @pollensalta and I will be at the @ActionLab booth during SDCC signing. Still working out logistics and times but we'll be there!

— Medgar Allan Poe (@chuckspear) June 4, 2015
Cool Lines Artwork posted on their website that will have their work up for display at Comic-Con booth #5112 near the G and H exhibit hall entrances.
Anything we missed? Let us know in the comments, drop us a line or tweet us at @SD_Comic_Con.