Are we having fun yet?! The news is coming fast and furious, and today, we've got updates on lots of things, including sneak peeks at shirt designs from Toddland and The Aquabats, a look at exclusives from Hyperactive Monkey and Icon Heroes, word on how you can get your feline-fix during SDCC, and much more.
Here's a look at the news you might have missed:
Falcontoys, which does sci-fi and horror toy mash-ups, showed off a set on Facebook that's heading to Comic-Con.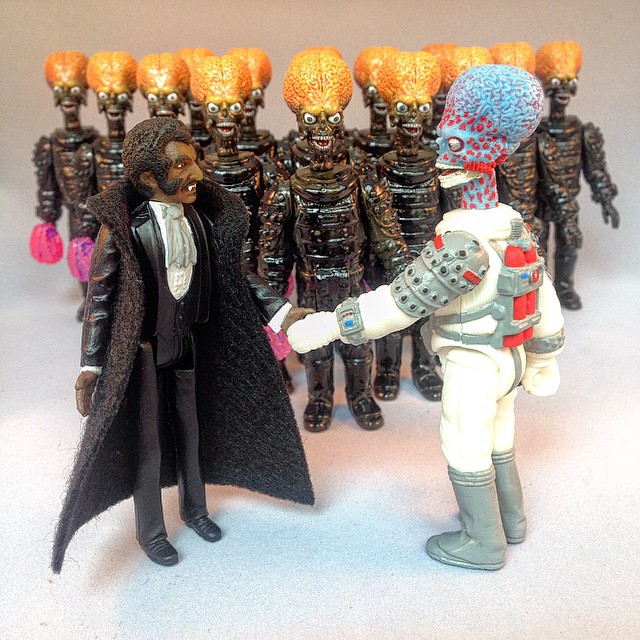 Cosplayer Loretta Vampz revealed on Instagram that she'll be doing a signing at SDCC, with the booth number still TBA.
Hyperactive Monkey, the toymaker who always has something up their sleeve for Comic-Con, showed off a work in progress Monkey Kung Fu.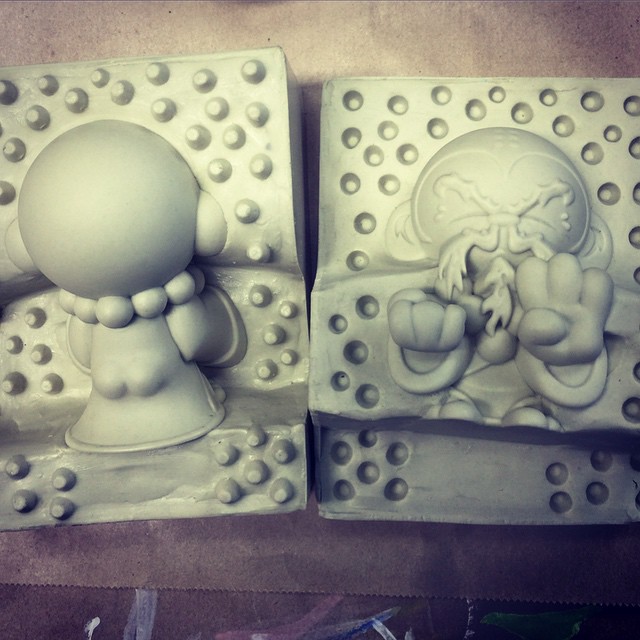 DC artist Danny Miki showed off on Twitter a Comic-Con exclusive Batman #41 cover that's headed for SDCC.
Pretty cool #SDCC 2015 Exclusive #Batman #41 #Blueprint alt cvr @Ssnyder1835 @GregCapullo @fcoo @DCComics #Gordon pic.twitter.com/dai0BlMtZo

— Danny Miki 🤙🏼 (@DannyMiki_) June 7, 2015
Artist Jermaine Rogers revealed a "CHOICES" Glow Variant SDCC exclusive. The piece is limited to only 75 piece.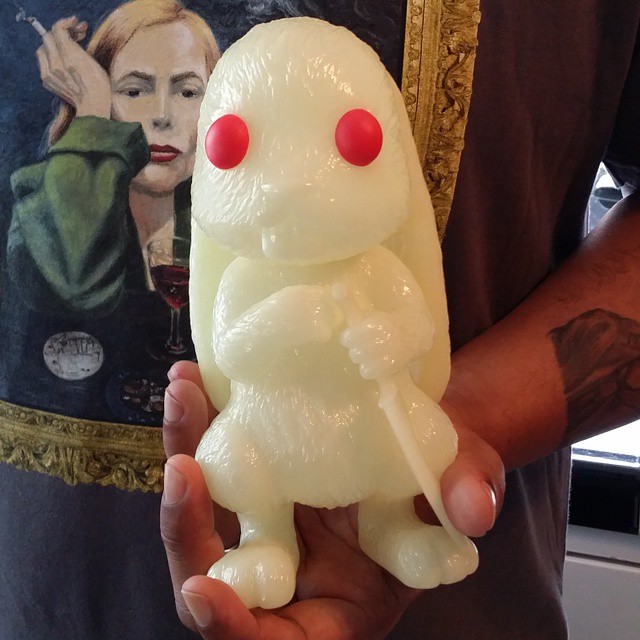 Rogers also showed off a rare white stock variation of some Deftones artwork that they did as well, that will be at SDCC.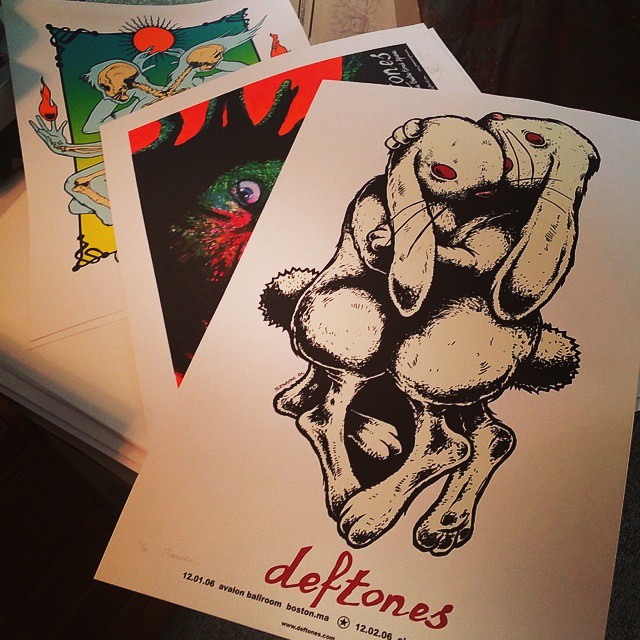 Icon Heroes added a new SDCC exclusive: a Arrow and Flash TV Super Hero Flight Club Mug Pen Holder. It looks like two mugs to us, but it's labeled as a pen holder, so they might be joined? Either way, it's got a beautiful wrap around diorama featuring heroes and villains from both the CW's Arrow and The Flash, and you can pre-order it for pick-up at ShopAFX's booth for $15.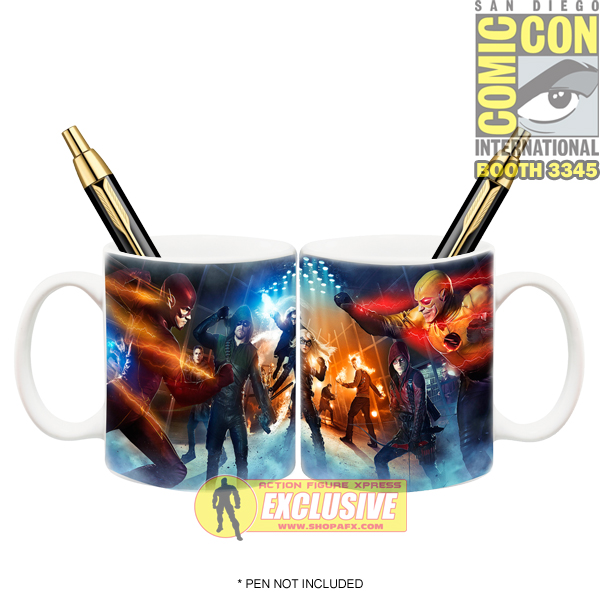 Comic Book Resources has the exclusive first look at a new Fiona Staples illustrated variant cover of Archie #1, which will be at Archie Comics' booth as an exclusive during SDCC.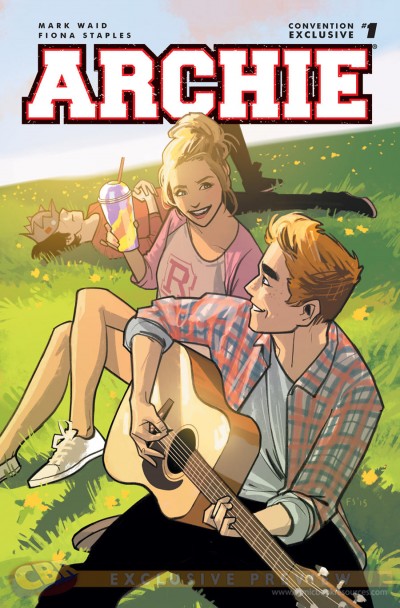 Marvel and Dark Horse writer Don Cates told a fan on Twitter that he'll be at the Marvel booth during Comic-Con, signing autographs.
@real_locodante it would seem that way, yeah. 🙂

— DONNY CATES (@Doncates) June 9, 2015
Joel Elad on the Collectors Society boards shared some information about this year's HERO Initative signings. For a $10 donation per signing, you can mail in books to be signed by the likes of Amanda Conner, Brian Haberlin, Jonathan Hickman, Dan Jurgens, Scott Koblish, Ken Lashley, David Lloyd, Laura Martin, Bill Morrison, Jimmy Palmiotti, Andrew Pepoy, Darick Robertson, and Jim Zub. You can find more information on the boards.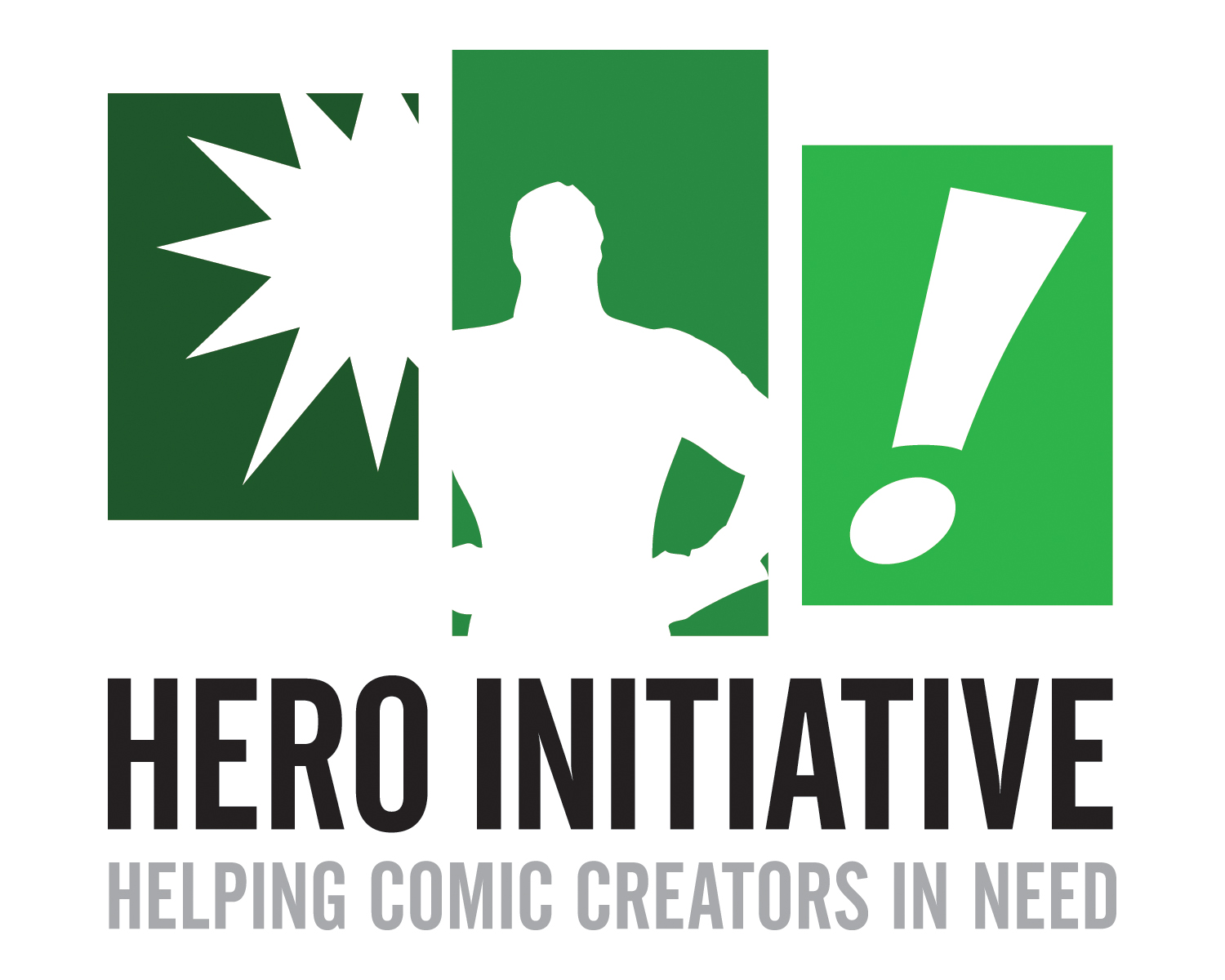 Artist Todd Nauck is giving away a sketch through his "Sketch Retweet Contest". You can win one 6.5″x10″ head sketch of a character of your choosing by following the instructions in his post.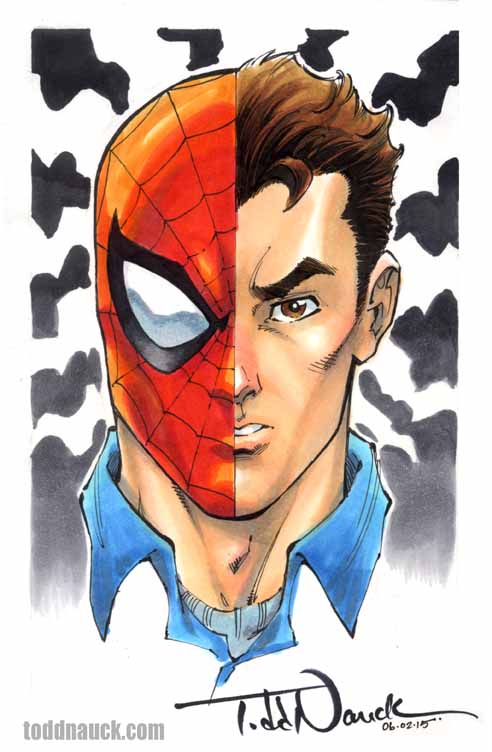 Patrick Ballesteros showed off a sneak peak of a larger Game of Thrones print that he's working on, that will be headed to SDCC.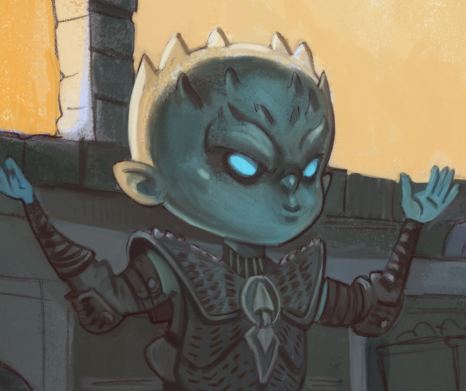 If you find yourself missing your feline friend(s) during SDCC, then you can always head over to The Cat Cafe, where for the price of some delicious beverages, you'll get admission into the cat playmen at the Cat Cafe in San Diego. They posted on Facebook that they'll also be doing some special things for Comic-Con, and should have a system shortly to handle reservation booking.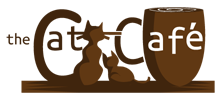 Oni Press shared a variant cover for Invader Zim by Bryan Konietzko that will be available at their Booth #1833. Konietzko is best known for his work on Avatar and Legend of Korra.
Our @invaderzim #SDCC variant by Bryan Konietzko (Avatar, Legend of Korra)! Available at Oni Press' SDCC Booth #1833 pic.twitter.com/9RRs0xLzsQ

— Oni Press (@OniPress) June 9, 2015
Clive Standen, an actor best known for his work in Vikings, mentioned via Twitter that they have some "pretty awesome exclusives" from Vikings season four to share with fans at this year's convention. They typically bring a preview trailer for the upcoming season, so we wouldn't be shocked for that to be the case this year as well.
Who's going to @Comic_Con this year?
We've got some pretty awesome exclusives from #Vikings season 4 to share with you this year! #SDCC

— Clive Standen (@CliveStanden) June 9, 2015
Toonami, the Adult Swim Saturday series, will be hosting a live episode of Toonami: Pre-Flight live from SDCC. No additional details are known, but they're asking for suggested costumes for the hosts over on Facebook.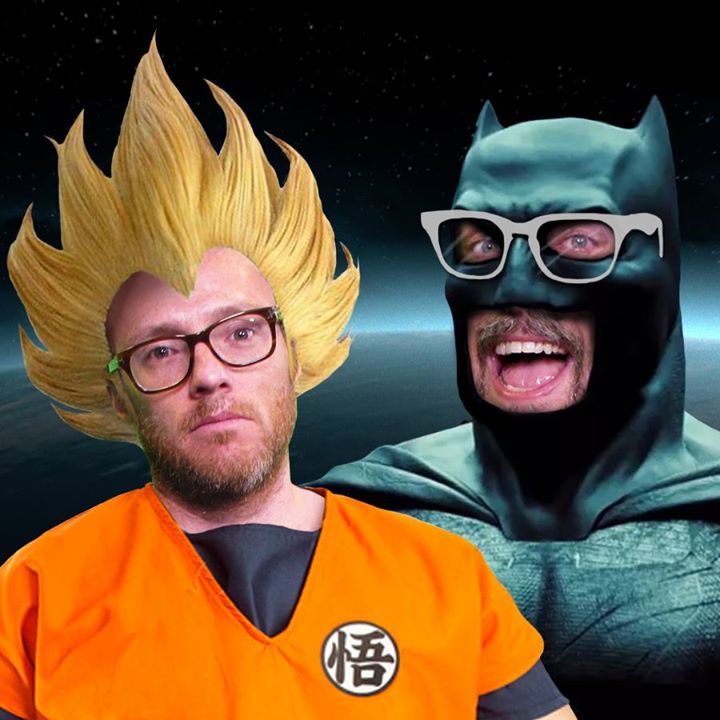 JeNelson Marketing & Talent is currently looking for six female models for a PR stunt during Comic-Con.
6 female models needed for San Diego Comic Con PR stunt apply at http://t.co/FNzeEKwzPj

— Auctus Agency (@auctusagency) June 9, 2015
Justin Harder of CLAUS – a concept, illustration and design studio in Santa Monica – posted a glimpse on Instagram of his new Landspeeder print that's headed for SDCC.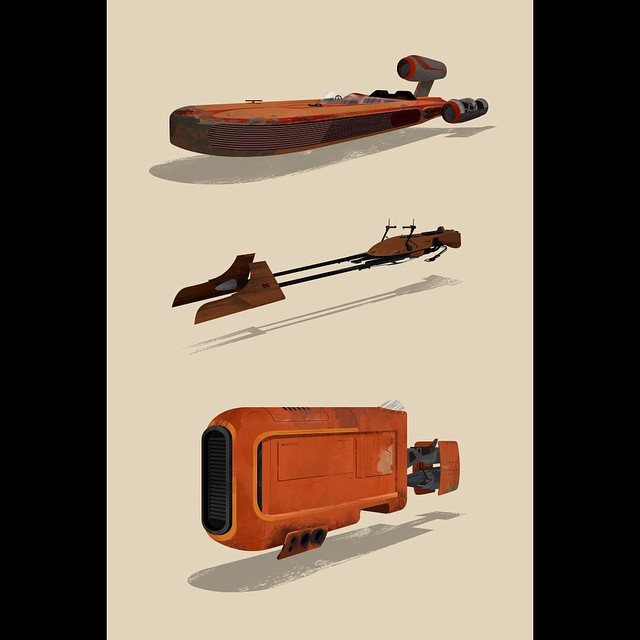 Aquabats merch is coming! Toddland posted a preview of a t-shirt that will be sold at the convention on Twitter. The shirt is available in sizes XS-XXL and in kid's sizes, and will be going up for pre-orders this week.
Another #sdcc @TheAquabats preview cause MCBC said so! XS-XXL in men's and kids sizes! Pre-orders going up this week! pic.twitter.com/1ppwJxyt9K

— toddland #stayrad® (@toddlandstore) June 10, 2015
They shared another Aquabats shirt design, that will also be going up for pre-orders this week.
. @TheAquabats tshirt Tuesday! First #sdcc sneak peak! XS-XXL in men's and kids sizes! Pre-orders going up this week! pic.twitter.com/ci2CrcxToA

— toddland #stayrad® (@toddlandstore) June 10, 2015
Kevin Smith mentioned to a fan on Twitter that the trailer for his upcoming film Yoga Hosers will be debuting during his annual SDCC panel.
Via @gabrielrasputin "when is the trailer for @YogaHosers coming out" Gonna debut it next month during my annual @Comic_Con panel.

— KevinSmith (@ThatKevinSmith) June 9, 2015
Walter Emanuel Jones, best known for his work as the Black Ranger in Power Rangers, will be signing autographs at Table A-09 during SDCC.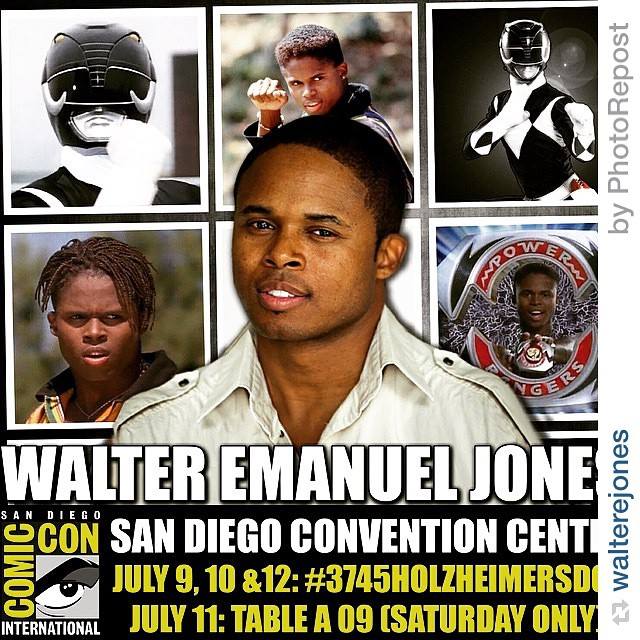 Anything we missed? Let us know in the comments, drop us a line or tweet us at @SD_Comic_Con.