It's become tradition for NBC to take over The Tin Fish, the restaurant just across the train tracks from the convention center. As we reported earlier this year, for 2015 it's primarily being used to promote The Blindspot and Heroes Reborn, with the latter having a 4-D interactive experience where attendees will have the opportunity to access their own extraordinary pyro-kinetic ability through a multi-sensory experience of interactive visuals and kinetic effects.
Parks And Cons is on the ground, and was able to get a look at setup of both the massive experience, and the re-branding of the restaurant itself.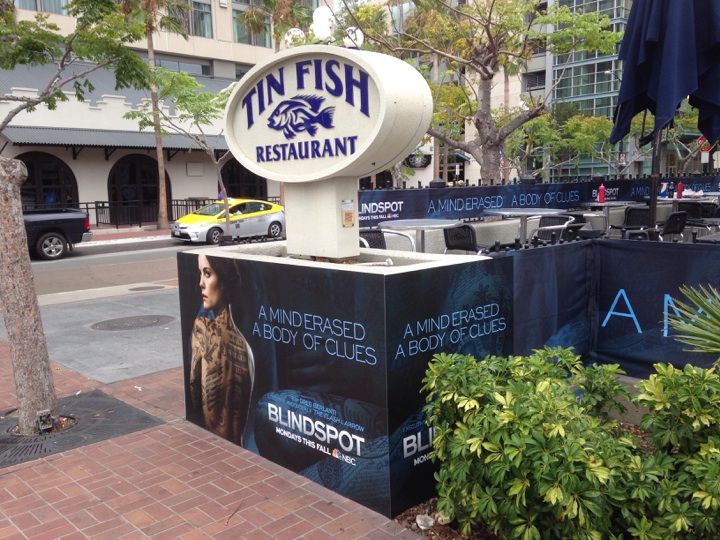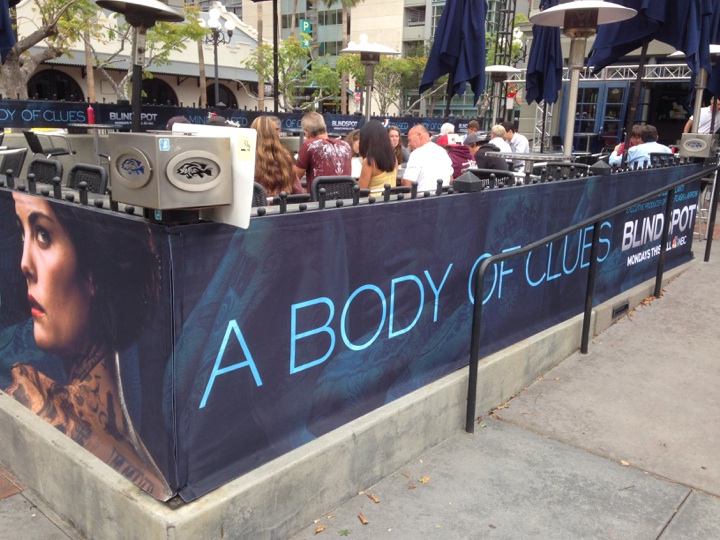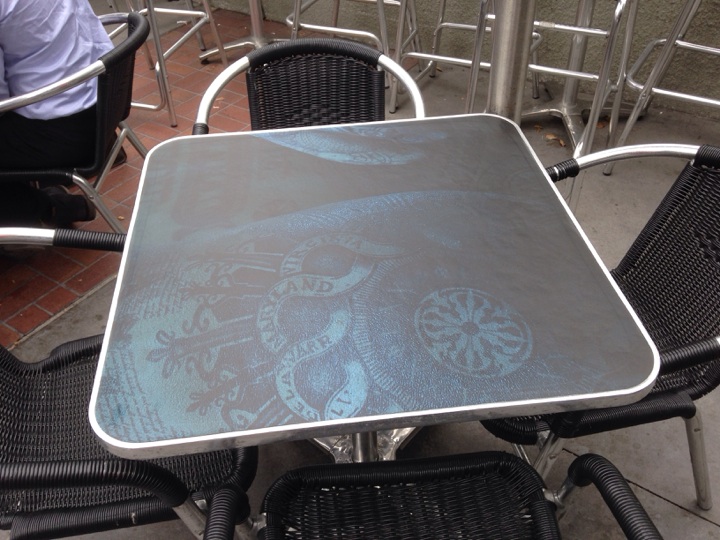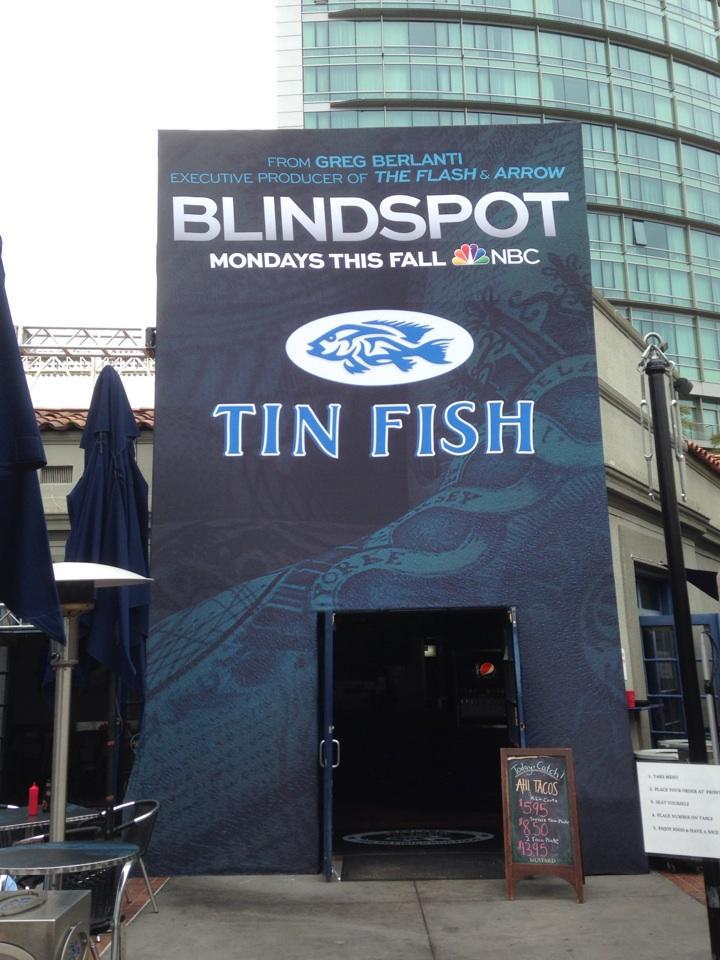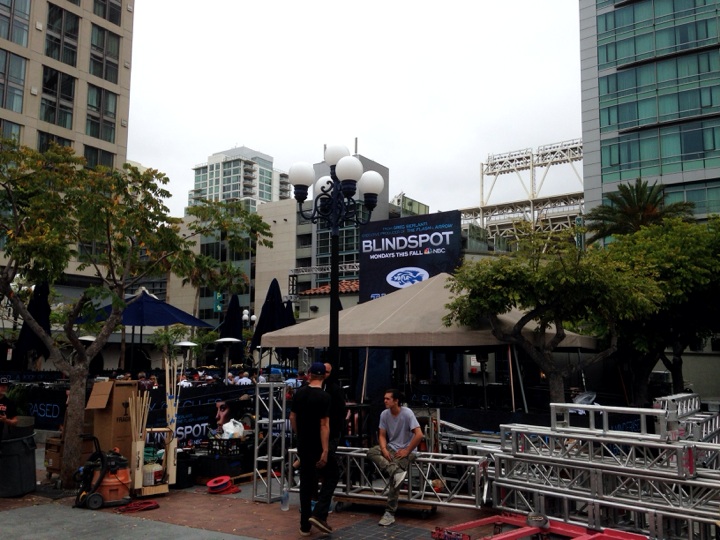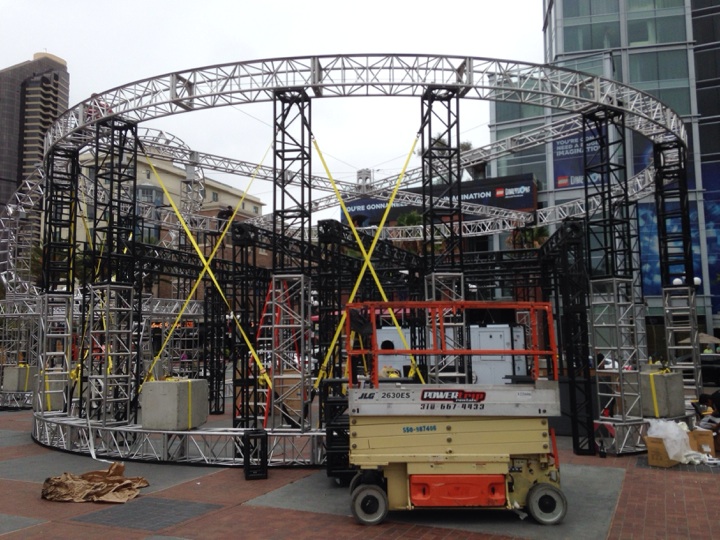 [UPDATE July 7]
What a difference a day makes. Here's a look at how the Heroes: Reborn experience is looking now.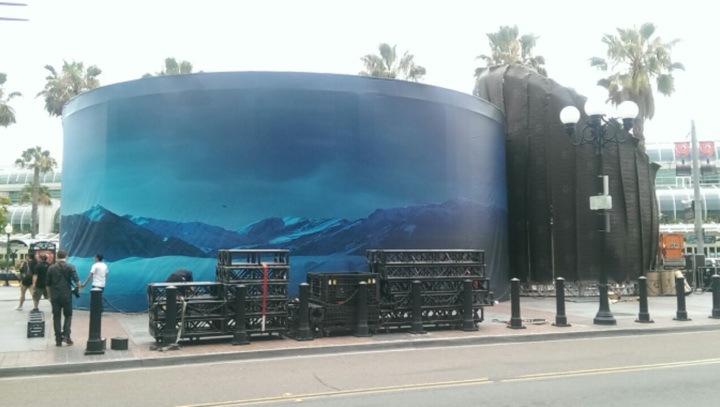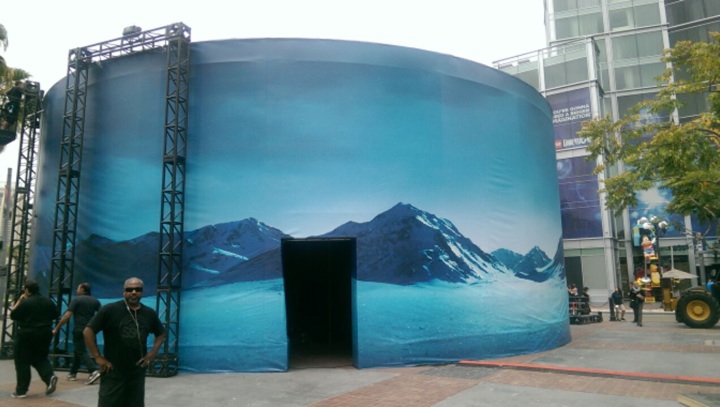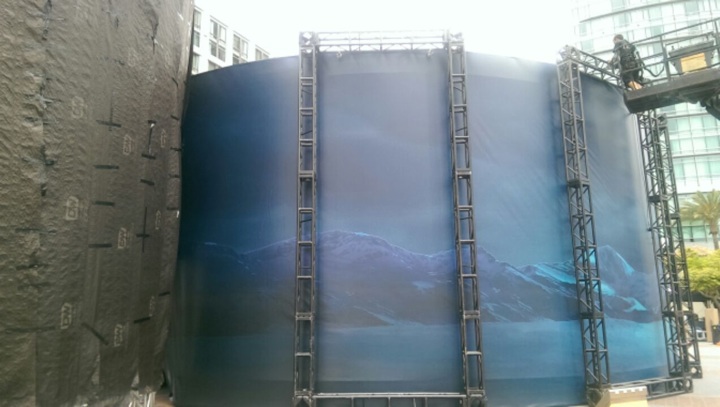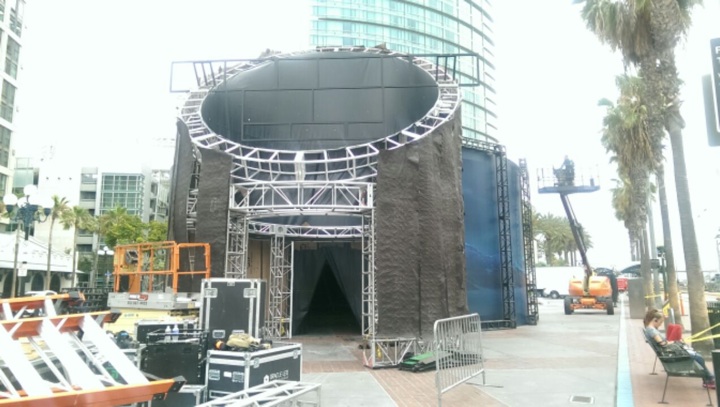 [PREVIOUS]
NBC is also once again using some banner space to promote some of their other series, like The Player and Hannibal.