Hopefully you're busy having fun and celebrating the 4th of July today, but if not, or if you're got some free time, we've got lots of Comic-Con news for you all — including at look at some gorgeous prints from Gallery 1988, word on how you can find Rob Liefield drawings, news on some big actors that will be at the convention, and more.
Here's a look at the news you might have missed:
Popular LA gallery Gallery 1988 is returning to Comic-Con this year at Booth #5250, and they'll have several pieces by artists Scott C, Joey Spiotto, Anthony Petrie, Nan Lawson, Tom Whalen, and more. Here's a look at a few pieces, but you can find all of them on Gallery 1988's site:
As we mentioned earlier today when we broke down the odds of what movies 20th Century Fox will be bringing to their Hall H panel, this screenshot of the Entertainment Weekly party guest list from The Wrap includes several actors we haven't seen elsewhere, and that are a good hint of what may be to come. Namely, Victor Frankenstein and X-Men: Apocalypse actor James McAvoy, Fantastic Four's Jamie Bell, and Suicide Squad's Ike Barinholtz.

Topps popular Garbage Pail Kids are back at SDCC this year with new exclusives, like Wacky Packages sticker cards, 5×7 postcards, and more. You can find all the informatin on Topps' website.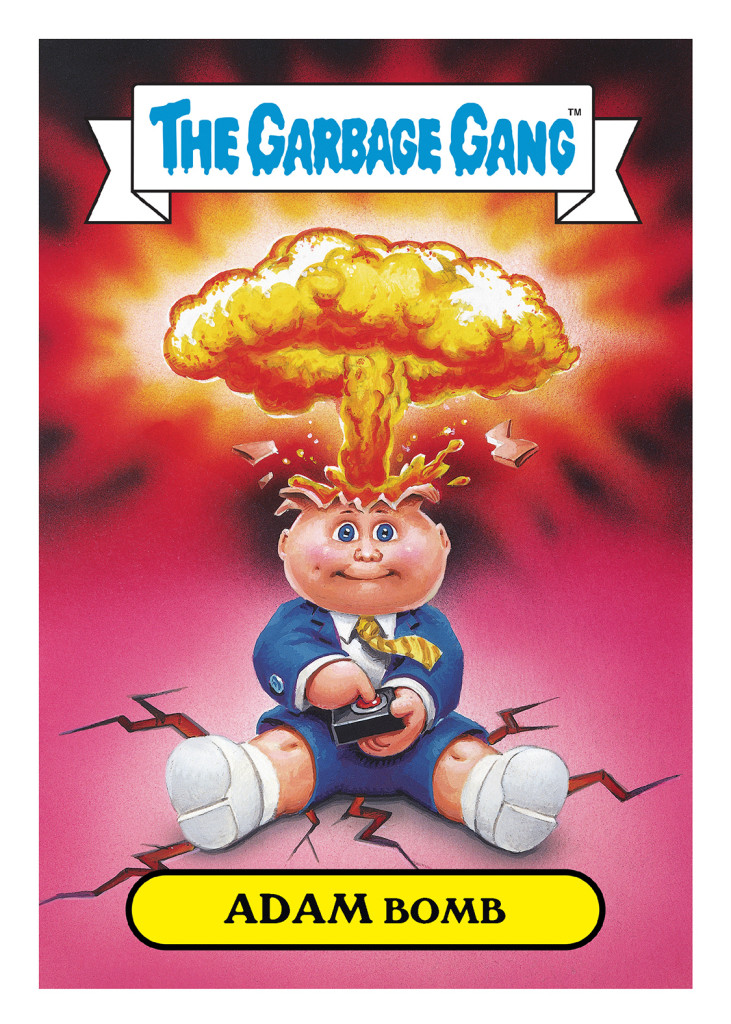 The Toy Chronicle has the details on two more The Munky King exclusives: custom Luke Chueh 'Target' pieces from Daniel Fleres.
Famous Monsters announced on Twitter that they'll have several Lost in Space exclusives at Booth #1507
Can't get enough LOST IN SPACE? Come visit us at booth #1507 for these awesome 50th Anniversary exclusives! #SDCC pic.twitter.com/jNuPnP7HRI

— Famous Monsters (@FamousMonsters) July 3, 2015
Deadpool creator Rob Liefeld  will be hiding 24 Deadpool sketches all over Comic-Con. Fans looking to find the sketches should follow Liefield on his various social media networks, including Twitter, Instagram, and Periscope.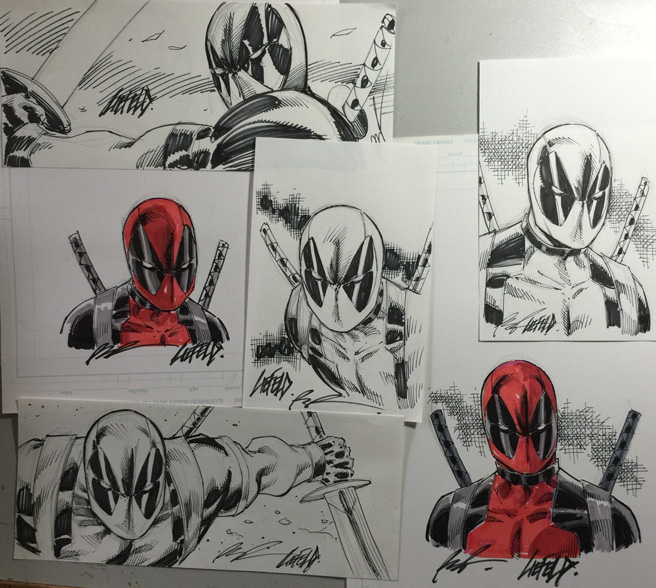 The Ninjabot is currently taking commission orders for Comic-Con. Right now they have early bird pricing, and in exchange, you'll get a watercolor of the character of your choosing — including their special Pop Cat series, which reimagine your favorite characters as cats. You can find more information on Instagram.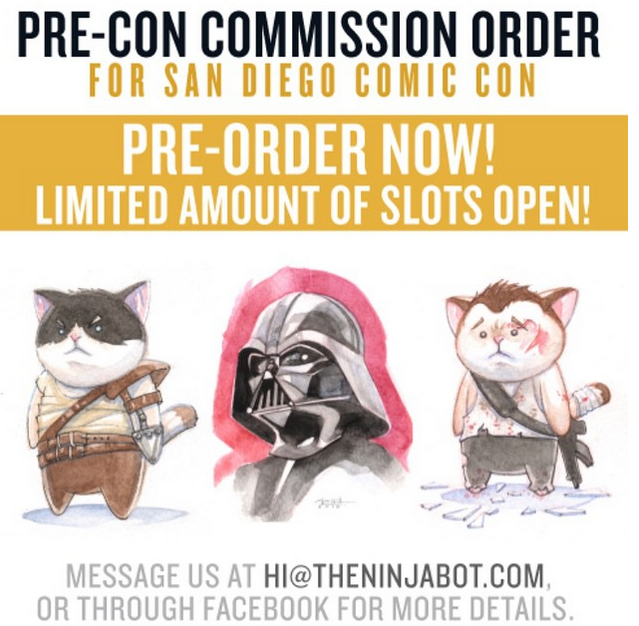 The 6th SDCC reveal from @toppscards is The Droid pack! Find us at Booth 2913-J. #10RevealsIn10Days #ToppsTakesSDCC pic.twitter.com/fMIIi15dta

— Darth Von Ohlen 🔜 #SWCE (@DarthVonOhlen) July 3, 2015
Storyboard artist Frank Forte will have an exclusive print at Asylum Press Booth #1528. The 18×24 piece is limited to 50.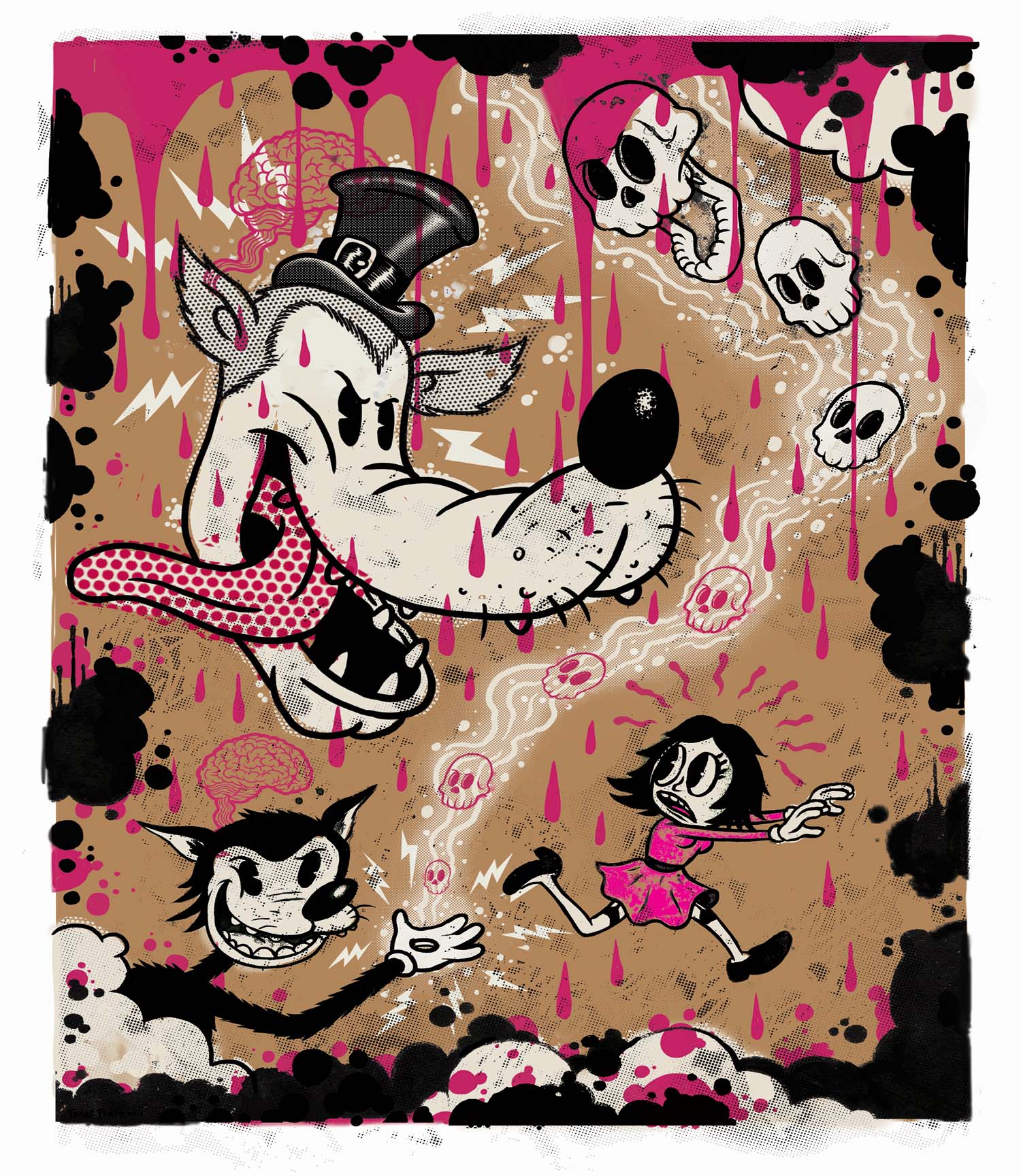 Excited for SuperMansion, the new stop-motion animated comedy on Crackle? You can get an extra dose at Comic-Con with the exclusive SuperMansion comic book, and you can get it signed at BOOM! Studios Booth #2229 on Thursday at 1PM.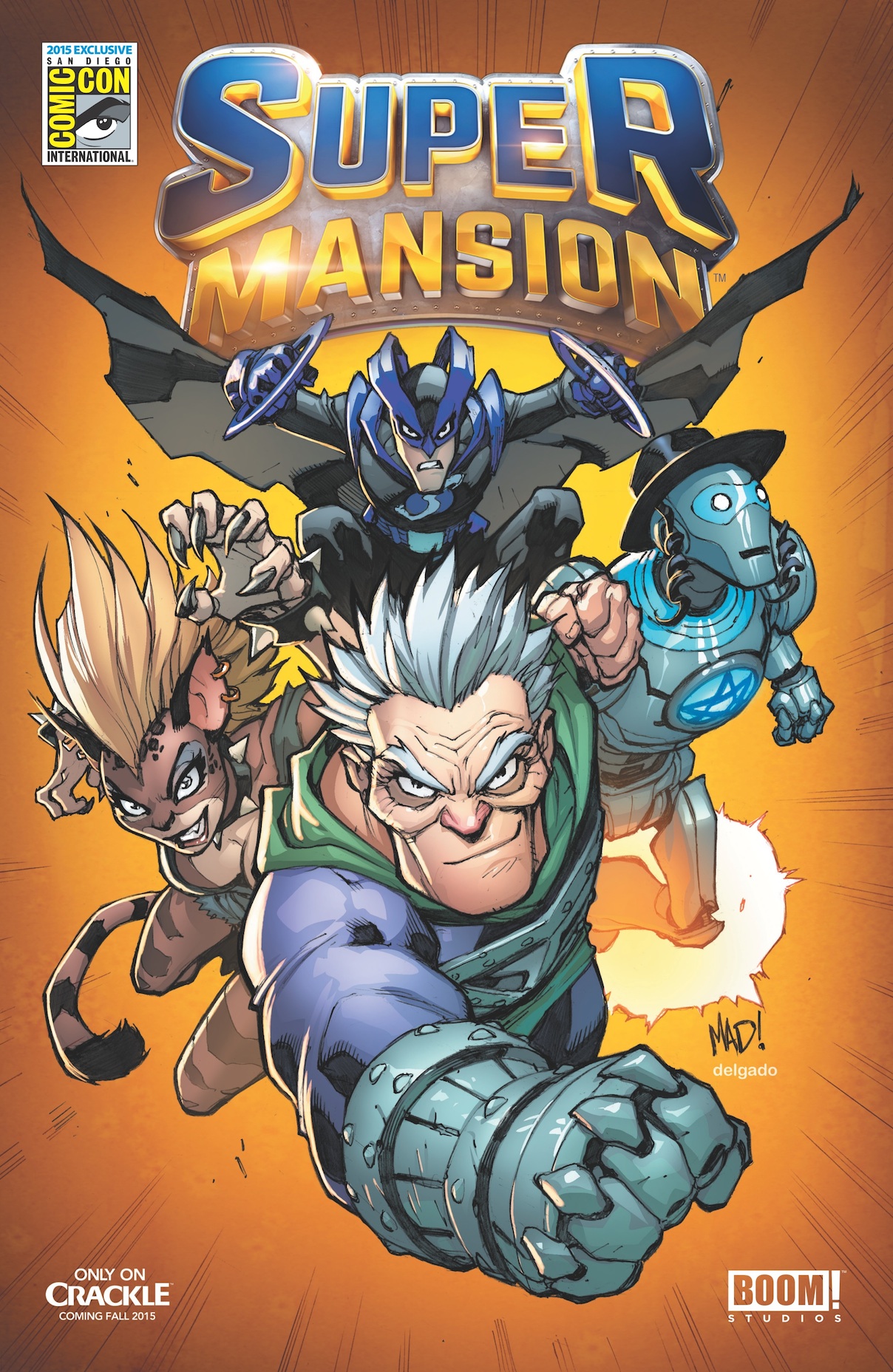 Anything we missed? Let us know in the comments, drop us a line or tweet us at @SD_Comic_Con.