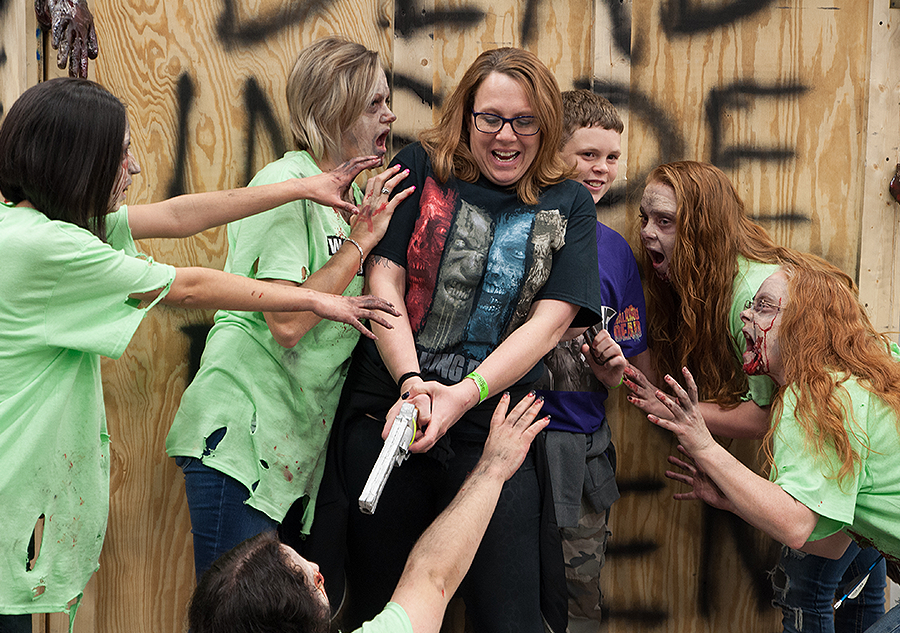 Walker Stalker Fan Fest, the new offsite at Petco that brings together The Walking Dead and horror fans for two days (Friday-Saturday) of fun-filled panels, photo ops, autographs, and more, has released some new information about this year's event.
The panel schedule for both days is now up, and it includes not only intimate chats with The Walking Dead stars Tyler James Williams, IronE Singleston, Andrew J West, Brighton Sharbino, Kyla Kenedy, Scott Wilson, Chad L Coleman, and Michael Rooker – but a whole lot more.
On Saturday, come listen to Night of the Living Dead's Russ Streiner and Judith O'Dea chat, or take part in Saturday's cosplay content. You also won't want to miss Telltale's The Walking Dead Live Performance, which features cast members from the award-winning The Walking Dead: Season One game reprising their roles live in a series of scenes on stage. The performance will take place Saturday at 8PM, and features Melissa Hutchison, Dave Fennoy, Gavin Hammon, Nicki Rapp, Nicole Vigil, and Adam Harrington.
Walker Stalker Fan Fest also allows attendees to get up close with their favorite celebrities, as they offer photo opportunities, which are now on sale. Get a photo with Michael Rooker for just $55, a team-up photo with Kinney and Wilson for $110, and more. You can find more information on the photo op page.
Tickets for Walker Stalker Fan Fest and The Walking Dead Escape — the newly-transformed obstacle course that will have you either chased by hordes of zombies or acting out your fantasies of being one of the undead — are both still on sale. Day passes for Walker Stalker start at just $30.