Zirx is a new service in San Diego that could be the answer to your parking dilemma. Think of Zirx as your own personal valet service for Comic-Con that you can arrange through an app on your phone. Lucky for Comic-Con attendees, the Gaslamp district is a covered area for Zirx during SDCC.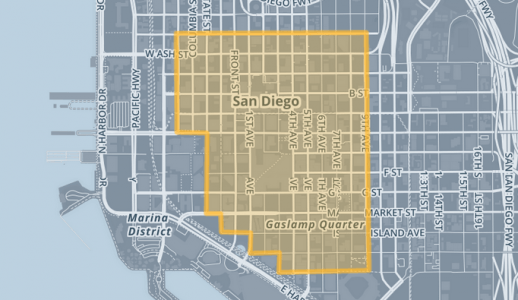 So through the app you can schedule a pick-up at 5th and J at 7am and have your car picked up and parked, walk across the street to the convention center and enjoy the Comic-Con madness. Then after enjoying the day at SDCC, get dinner on 6th and G, grab a good meal and schedule to have your car returned to you in front of the restaurant. Sounds like a dream or an expensive service, right? The service is surprisingly affordable at just a total of $15 ($5 for pick-up, $5 to park and $5 to return) for the whole transaction.
Zirx is a car service on demand (covered locations) that also offers valet. The app, available in iOS and Android, makes scheduling a pick-up and drop off real easy as this video demonstrates:
The service hours are limited for San Diego since it is fairly new still. You can use the service Monday through Thursday 7AM – 7PM, Friday 7AM – 2AM, Saturday 9AM – 2AM, and no service on Sunday. There is the option to have your car kept over night for an extra fee ($15).
For those worried about insurance coverage ZIRX provides a limited liability insurance covering Members and Agents during the performance Parking Services. ZIRX provides excess automobile liability insurance up to $1,000,000 per occurrence. The policy offers liability protection while Parking Services are being provided. As with any automobile insurance policy, additional insurance terms, limitations, and exclusions apply. For more details here are the terms.
Hopefully for those who choose to use this service it will lessen the stress of at least one aspect of your SDCC experience and please come back and comment here if you do try them out. So if you are still stressing to find parking for Comic-Con Zirx can be an option.