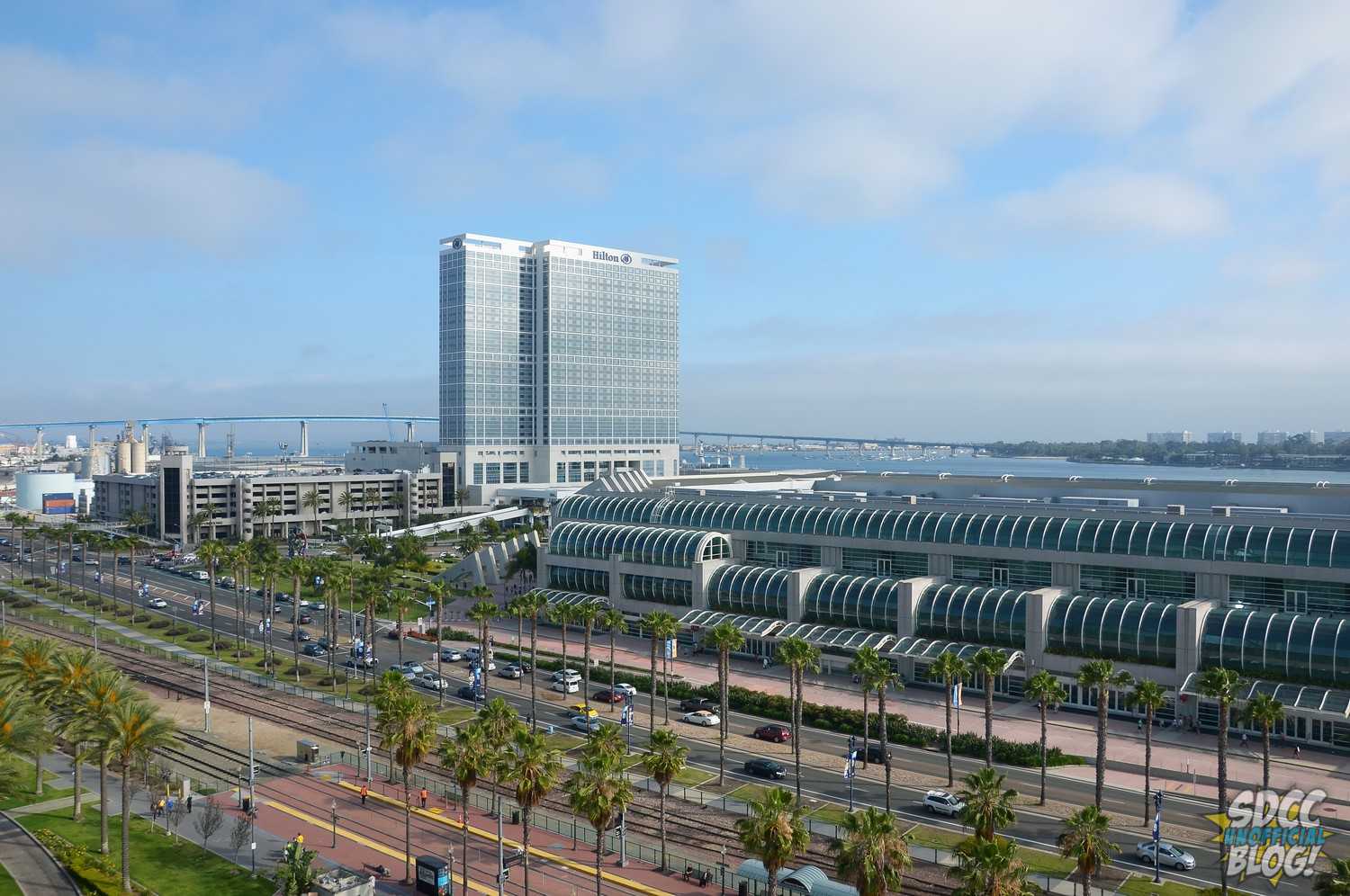 There's a reason that for several years now, you've heard lots of talk about whether or not the San Diego Convention Center will be expanded – and it's because the convention center attracts some huge names (including not only San Diego Comic-Con, but also the MLB All-Star Fanfest in 2016), which bring with them money, jobs, and a huge tourism boost to San Diego.
The San Diego Convention Center Corporation has posted their 2016 regional impact forecast for all of the conventions that the San Diego Convention Center hosts, and they're predicting that 2016 will be a record-breaking year in terms of attendance, hotel room nights, building occupancy, and direct attendee spending. They're estimating that from the 108 events they'll play host to, the total regional impact will generate $1,200,000,000 in regional impact. That's $1.2 billion, with a b.
Of those 108 events scheduled for 2016 – with the possibility of more to be added – San Diego Comic-Con is by far the biggest performer, estimated to have a regional impact of $140,000,000 in 2016 (up $4.1 million from the 2015 forecast) — with over $82,800,000 of that being tied directly to attendee spending. The next biggest regional economic performer is Society for Neuroscience, which is estimated to bring in $109,600,000 to the region.
That $140 million does come in just a little below the San Diego Workforce Partnership's $160,000 – $180,000 million economic impact estimation from November 2014, but it's still a huge boost for the city. It's also possible that this study isn't taking into account the few thousand people who flock to the city every year during the convention for other, offsite events, even without a Comic-Con badge.
Additionally, the study notes that San Diego Comic-Con also holds the largest convention hotel block. There are 62,922 nights in area hotels reserved by Comic-Con International for Comic-Con attendees (up from the 59,228 estimated for 2015), though as any of SDCC's 130,000+ attendees will tell you, it's still incredibly hard to snag many of those rooms. That number also doesn't include non-convention center block hotel rooms (estimated to be around 30-40%), meaning that the actual number of nights spent in area hotel rooms by convention attendees is much higher.
Here's a look at the Top Economic Generators, from the 2016 Forecast:

With SDCC's current contract with the San Diego Convention Center only set through 2018, and lots of recent setbacks in any expansion plan, findings like this one are important for helping to prove to to San Diego at large that Comic-Con is worth fighting for.
You can read the full study on the San Diego Convention Center's site.
Are you surprised by any of this information? Let us know in the comments.