It's already February, which means that San Diego Comic-Con 2016 is just five months away — and news is already starting to pick up. Several artists have their booth assignments, we're getting word on what exclusives we may be seeing from NECA, Comic-Con International has revealed details about this year's Souvenir Book and the Will Eisner Awards, and much more.
Here's a look at what you might have missed:
While very far from definitive, Ace Parking did tell a fan on Twitter that they don't currently have any information about SDCC parking, but when they do, they'll be sure to share it. Last year, Ace changed up the way that they sold parking passes, holding a lottery instead – it's unknown at this time if they'll be implementing that same system for 2016.
@STADIUMARCADIA We do not have any information at this time. But when we do, we will post it on here and our facebook page.

— ACE (@AceParking) January 5, 2016
Are you a publisher? If so, make sure you get your nominations in for the 2015 Will Eisner Comics Industry Awards, one of the cornerstones of each year's convention. The deadline to submit is March 18, with nominees being announced in April. If you're not a publisher, you can still get into the spirit of the Eisners with the Will Eisner Spirit of Comics Retailer Award, which allows you to nominate the comics retailer who you feel has gone above and beyond.
Artist Sean Galloway showed off some artwork for his IP Little Big Heads, which will be premiering at his Tabletaffy Studios family zine.
https://twitter.com/Cheeks_Galloway/status/685930228070256640
Artist Terry Dodson, a member of Periscope Studio, will be headed to San Diego Comic-Con this summer to exhibit.
Calling all freelance writers: Bleeding Cool is looking for writers to help them cover the convention, and this might just be your big break. Find more information on Bleeding Cool's website.
Artist Cesare Asaro will be headed back to SDCC this year with a new Curio and Company book, this time focused on AZR0 robots.
Continued: #AZR0 robots escapade for our upcoming @CurioandCompany book. See it at #SDCC#CesareAsaro #cuterobot pic.twitter.com/hB6dUDioCX

— Cesare Asaro (@imonkeyaround) January 18, 2016
J. Scott Campbell, an artist for everything from IDW's Back to the Future to Marvel's Uncanny X-Men, revealed to a fan on Twitter that his next convention is scheduled for SDCC 2016.
@SuperFF7fan Not anytime soon, @Comic_Con is the next one scheduled

— J. Scott Campbell♠️🎨 (@JScottCampbell) January 26, 2016
These days, it seems like everything is getting a reboot or resurrection — so why not Jericho? That's the hope for the long-running Jericho fan table at Comic-Con, which will be back again this year.
Artist and illustrator Daniel Cooney announced on Instagram that you can find him this summer at Comic-Con Booth #4300, though he won't be at WonderCon this year.
Although the process for picking up one's Souvenir Book is likely to look a little different this year, the book is no less important to providing you with all kinds of great information about the convention. And you can be a part of it, by submitting articles or artwork that relate to one of this year's Anniversary Celebrations, including the 100th Birthday of Forrest J. Ackerman, the 75th Anniversary of Aquaman, Archie, Captain America, Green Arrow, Plastic Man, Wonder Woman, and much more. The deadline to submit is April 15 — see CCI's site for more.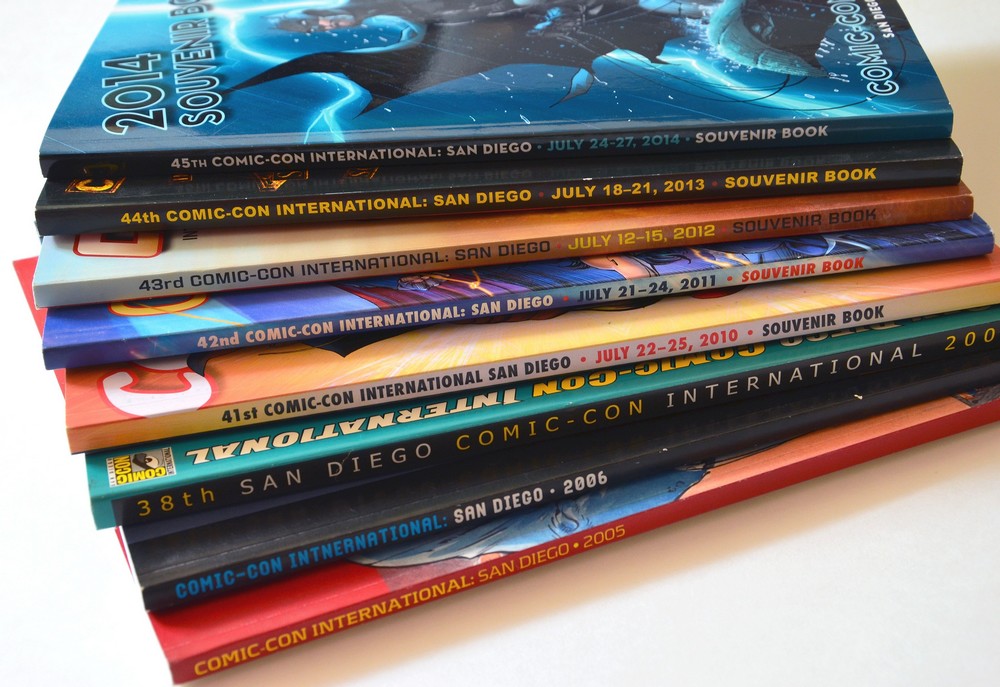 not at toy fair but possible at SDCC https://t.co/saWcWDXD1U

— NECA (@NECA_TOYS) January 21, 2016
They also mentioned they should have more on a Friday the 13th Part VIII: Jason Takes Manhattan figure by SDCC or sooner — which could mean an exclusive, or just a look at artwork.
no new Jasons will be shown at Toy Fair, should have more by SDCC or sooner if time permits https://t.co/hGFhr4MoyK

— NECA (@NECA_TOYS) January 6, 2016
Artist Henry Liao will be headed to Artist Alley Booth #FF-17, where he'll have good company in AA with everyone from Lord Mesa to Bill Maus. Check out part of the list in his tweet below.
2016 Comic-Con Intn'l Artist Alley appearance confirmed. FF-17. See you there! #artist #sdcc2016 #SanDiego pic.twitter.com/kvOlD9CH5I

— Henry (@hank117) January 20, 2016
Freelance pin-up and sketch artist Scott Blair will also be exhibiting at Comic-Con, he revealed on Twitter.
Got my table placement for SDCC, it looks massive!

— Scott Blair Art (@scottblairart) January 19, 2016
If you're a cosplayer in need of bodypainting during the convention, artist Dewayne Flowers is now booking for the convention.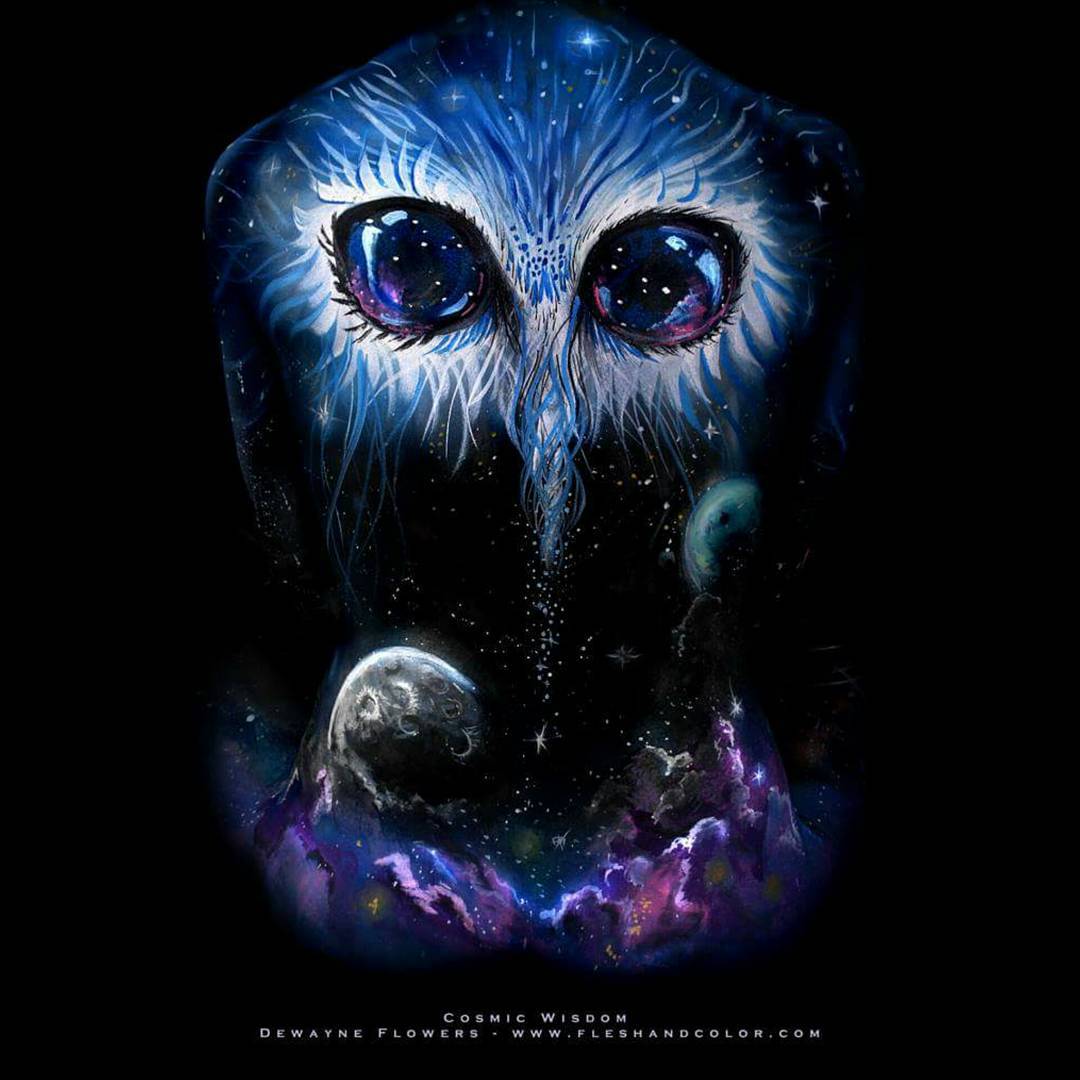 Artists Chris Gugliotti announced on Instagram that he'll be at Booth #BB-15, while artist Karen Hallion will be at Booth #BB-16.
Adobe Photoshop engineer Daniel Presedo is once again heading to San Diego Comic-Con, where it sounds like they'll be offering exclusive Photoshop t-shirts, as they have in years past. Presedo also usually hosts some Photoshop panels — so keep your eyes peeled for those details.
https://twitter.com/dramenon/status/693146850266722304
Gini Koch, author of the Katherine Kitty Katt series, will be exhibiting at SDCC this summer.
@GeneseDavis Thank you! I'll be @ SDCC (the usual fingers crossed for panels), Phoenix Comicon & Tucson Comic Con. Signing in the SW in May.

— Gini Koch (@GiniKoch) January 27, 2016
Anything we missed? Let us know in the comments, drop us a line or tweet us at @SD_Comic_Con.