You're (hopefully) going to San Diego Comic-Con 2016 – what's next? We've got a look at what you can expect to find at the convention this summer, including Kevin Smith and his new late-night talk show, a crocheted critter from Geeky Hooker, exclusives, and much more.
Here's a look at the news you might have missed:
Comic-Con favorite Kevin Smith is joining the late-night talk show circuit, with a series on AMC called Geeking Out, which will "take a timely look at pop culture through a fanboy lens and feature talk, clips, celebrity interviews", and more. Deadline first reported the news, including that it is expected to premiere with a special episode covering San Diego Comic-Con. There's no news yet on what that might entail – they could be interviewing people on the street, or they may film in front of an audience at SDCC similar to Conan's setup last year. Only time will tell, but this pretty much guarantees that Smith will be back again for his annual Hall H chat.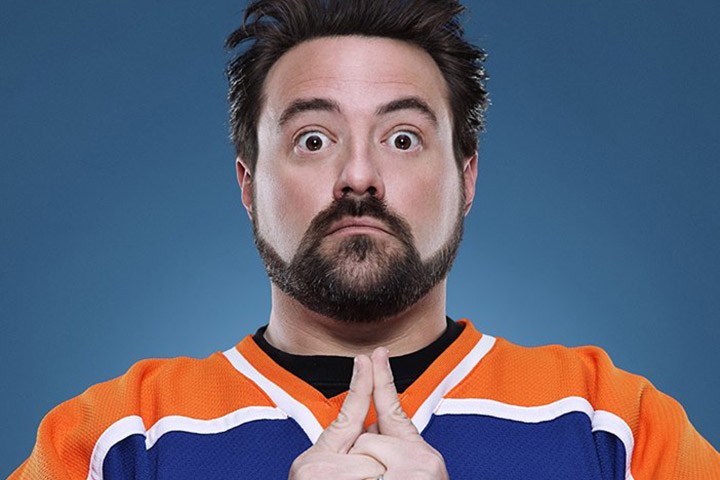 Expect Deadpool to be literally everywhere at SDCC this summer – but you won't find a cuter version than Geeky Hooker's Crocheted Critter. Just like in previous years, she'll be doing drops of her critters around the convention, and you can follow along on either  Twitter or Facebook to track the drops.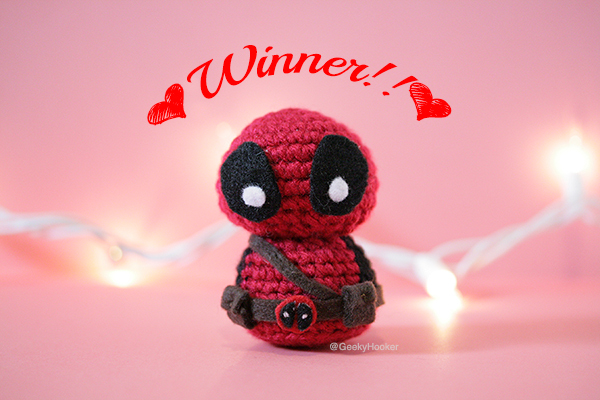 Speaking of Deadpool, Top Cow comic book artist Brian Rogers showed off a piece he'll be bringing to San Diego.
Finished #Deadpool #SDCC2016 #SDCC #copic now back to actual comic work pic.twitter.com/OLsHN3L24N

— Brian Rogers (@SerKai_Art) February 12, 2016
The popular monthly subscription box Loot Crate will be back at SDCC this summer, and while there's no details, they do hint that "it's a safe bet [they] will be bringing something awesome". Count us in.
@toonie11992 We are still planning for SDCC! No details yet, but it's a safe bet we will be bringing something awesome. 😉

— Loot Crate (@lootcrate) February 12, 2016
Calling all Captain Action fans. To celebrate the 50th anniversary of the classic super-hero action figure, Captain Action Enterprises, LLC, has teamed up with CKRTLAB Toys to bring fans new 5.5″ vinyl figures. The first, which comes embellished with a dynamic black and gold metallic uniform with a gold metallic lightning sword and raygun, will be released at San Diego Comic-Con. Excited? You can find more information at Pop-Critica.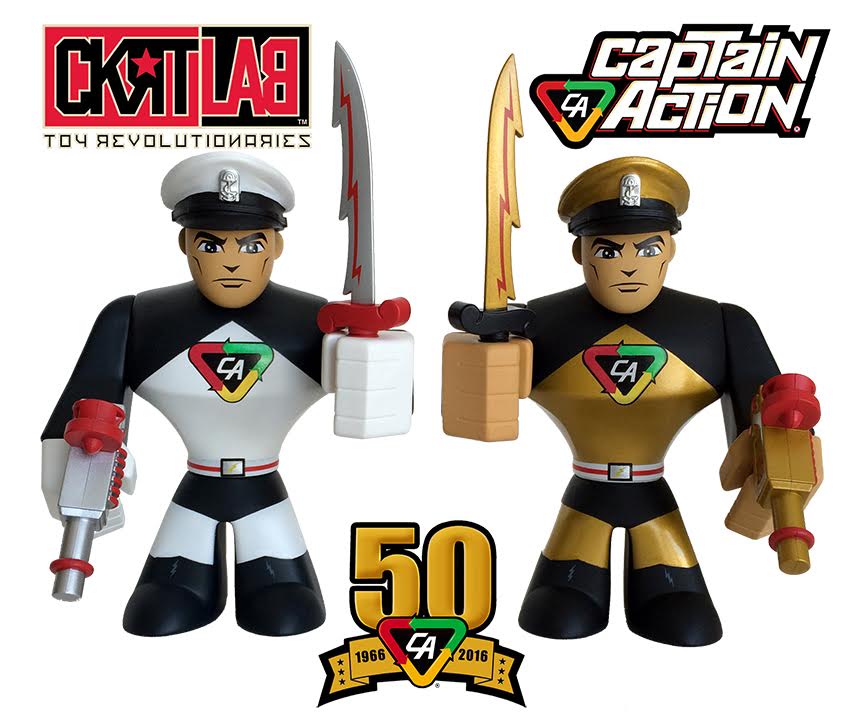 When will toymaker NECA reveal more about their Terminator 2 25th Anniversary collection? Comic-Con, of course, according to a tweet from the company.
— NECA (@NECA_TOYS) February 16, 2016
Greg Capullo, best known for his work on Quasar, X-Force, and his own The Creech, revealed on Twitter that he'll be at Comic-Con, C2E2, Alamo City, and "others".
Mandy! I can only say the ones they've announced me. C2E2, SCCC, Alamo City… Others are booked. Keep ya posted🍻 https://t.co/DlTZyc2UVz

— Greg Capullo (@GregCapullo) February 18, 2016
Langdom Foss, an artist who has worked on GET JIRO!, Bucky Barnes: Winter Soldier, and more, revealed that he will have a table at Comic-Con.
@SidSuicide I'll have a table at SDCC and DCC, and that's my con schedule so far this year. Will you be in San D, then?

— Langdon Foss (@LangdonFoss) February 19, 2016
Your favorite heroes in a half-shell are getting the board game treatment, with IDW Games having launched a Kickstarter for the miniatures game Teenage Mutant Ninja Turtles: Shadows of the Past Board Game. The Kickstarter has already blown well-past its $250,000 goal, with a little over two days still to go. What does this have to do with San Diego Comic-Con? The estimated release date is set as July 2016, and since San-Diego-local IDW has always been a big player at Comic-Con, its very likely you'll be seeing something about the game (or the game itself) at SDCC this summer. Cowabunga!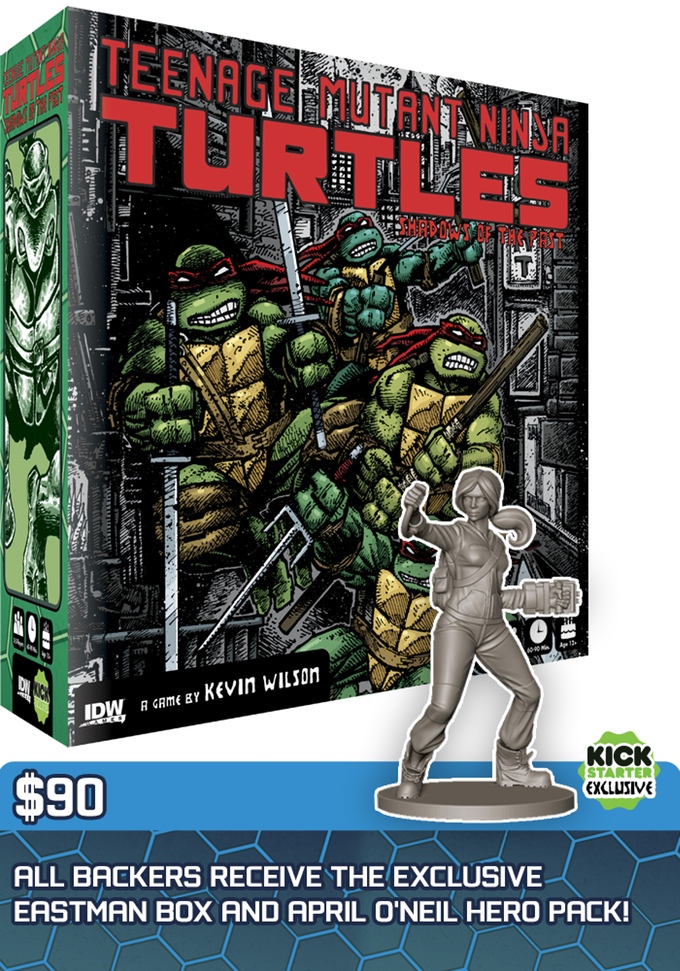 Invest Comics will be headed to Comic-Con this summer as well.
InvestComics will be at San Diego Comic Con 2016. Who else is going?! #SDCC #SDCC2016 #InvestComics pic.twitter.com/371mc9IwTr

— Trending Pop Culture (@TrendingPopCult) February 22, 2016
Daniel Abraham, part of the writing duo of James SA Corey who wrote the bestselling The Expanse, hinted that they'd probably be at SDCC this summer.
https://twitter.com/AbrahamHanover/status/691284321244581888
Anything we missed? Let us know in the comments, drop us a line or tweet us at @SD_Comic_Con.