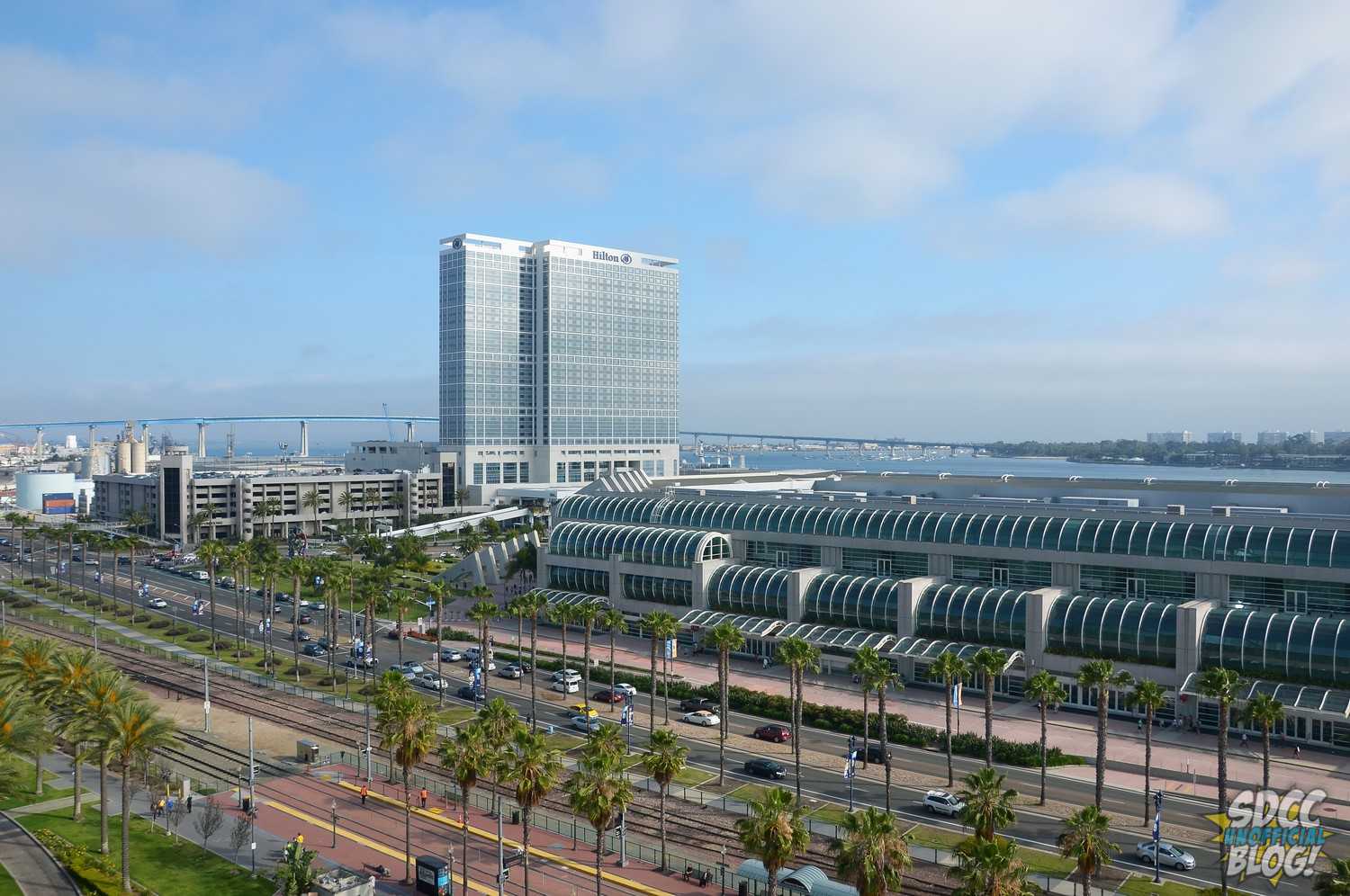 Securing a hotel to San Diego Comic-Con is a crucial piece of the puzzle for any attendee, but it may just be the most difficult one.
Although Comic-Con International works to secure reduced rate room blocks for those at the convention, there are simply more attendees than there are rooms in that block, and that rooms outside of that block go for a premium. That means that the San Diego Comic-Con General Hotel Sale, which took place on April 5, can mean the difference between paying $300 per night, and $1100 per night.
onPeak, who merged with the former hotel sale vendor Travel Planners  in October of 2014 when they were both acquired by GES, handled the actual housing accommodation sale and process for 2016.

The sale worked somewhat similar to previous years — with a few major changes. Unlike in former years, when attendees refreshed like mad until the form went live and then raced to fill out their information as fast as they could, this year utilized a randomized waiting room, similar to badge sales for Comic-Con.
We spoke to both onPeak and Comic-Con International to find out more about the changes, and some issues that cropped up this year.
"A waiting room was utilized this year to introduce randomized access to the hotel request form and manage the high traffic and system stability," Kristina Simkins, Director of Product Development at onPeak, said. "The decision to utilize a waiting room and randomized access to the form was made in order to make the submission process more efficient and fair for those requesting rooms. This decision also aligns the hotel process with many of the other Comic-Con sale processes."
Users could access the waiting room between 6AM to 9AM PT on the morning of the sale, and at 9AM they were promptly placed in a random order in the waiting room and granted access to the form in that order to submit their requests. Any user who joined after 9AM PT was placed at the end of the randomized line.
"The only timestamp used when processing reservations was the time at which the user was granted access to the form. Using this timestamp allowed us to keep users in the order," Simkins said. "To maintain the fairness of the randomization process, users who submitted via the phone on Tuesday morning were assigned a random order and combined with all online submissions prior to processing."
"When requests were processed – users were placed based on their selections on the request form. If a user's top six hotel options were not available – the request was processed based on the alternate instruction selected on the form. If an alternate hotel choice was available, the user was booked and waitlisted according to their instructions. If we were not able to place the user, they have been placed on the waitlist and will be contacted should rooms become available," Simkins said.
Although you might not know it from looking at social media, at least in some regards, this year's sale was a success.
"Not only did more Comic-Con users get one of their top six choices than ever before (38% last year vs. 49% this year), but more people got their first hotel choice than last year (18% last year vs. 25% this year)," Simkins said.
However, not all aspects of the sale went off without a hitch. When hundreds didn't receive an e-mail on Thursday or Friday, onPeak customer service phone representatives began issuing a general warning: Odds are, you were flagged as a duplicate.
We confirmed with onPeak that duplicate submissions were based on three factors: phone number, e-mail address, or a unique identifier associated with the user's queue/waiting room session (likely the QueueID at the bottom of the waiting room).
In the case of all three, if submissions with any of that information were duplicated, onPeak took the final submission with the last time stamp, and tossed any earlier submissions.
One of the biggest issues of the sale, though, was the lack of communication before and after the sale — both of exactly how the process would work, and some confusing 'all requests will be processed in random order' wording on the final screen, which onPeak had to later clarify on Twitter.
"There were obviously communications issues in getting the proper messages out," David Glanzer, Director of Marketing and Public Relations of Comic-Con International, said. "But it appears that more people were able to secure their first choice in rooms this year over last year."
When asked who was responsible for aspects of the sale like that text and the communication processes, Simkins said, "All decisions regarding process and communication are a joint effort between onPeak and Comic-Con."
"We reviewed many of the messages and documents and work very [closely] with onPeak," Glanzer said.
In regards to providing attendees with a technical, thorough guide of how the process works beforehand for the future — it doesn't seem to be on the horizon for 2017. "I'm not sure a technical guide would help secure hotel rooms for attendees," Glanzer said.
Another factor impacting this year's sale was the loss of one of the options for if your top six hotels weren't available. In previous years, users had been able to select 'book me into available downtown hotel', though this year, that option was removed. This led to attendees with later timestamps being slotted into downtown hotels over some attendees with earlier timestamps, as no preference was given to area this year, much to some users' confusion.
"With the limited number of downtown hotel rooms – onPeak and Comic-Con wanted to provide additional options to allow as many requests to be processed as possible if a user's top six choices were not available," Simkins said, about the loss of that processing option. "onPeak and Comic-Con have already begun reviewing potential improvements for 2017 and alternate processing options will be carefully reviewed prior to next year's sale."
Even if Comic-Con International and onPeak had been more transparent prior to the sale, though, some still would have walked away unhappy.
The reason is pretty simple: There are simply more attendees requesting rooms than there are rooms available. According to Simkins, there were "approximately 2.5 requests submitted per room available". As we discussed last week, the very best case scenario (if every single room at each hotel was included in the hotel block), would have 19,487 rooms up for grabs. That would mean 48,717 attendees were trying for those rooms — though we know the total number of rooms available isn't actually that high (and thus the total number of attendees trying in the sale isn't either).
The Voice of San Diego quoted Elaine Shea, director of sales and marketing at the Crowne Plaza, as saying they offer up roughly 81% of their hotel inventory — though some downtown hotels, like the Manchester Grand Hyatt and the Hilton San Diego Bayfront, said they offer closer to 90%.
Though some  have been scratching their heads for years wondering why this limited, in-demand sale isn't a closed system only available to badge holders and certain badge types who haven't completed registration yet (like professionals and press), Simkins said that option has been discussed and dismissed.
"onPeak and Comic-Con discussed a variety of options for the hotel sale before finalizing the process used for 2016. Restricting the sale to badge holders presents unique challenges as not all participants in need of a hotel room are registered badge holders at the time of sale (for example – program participants)," Simkins said.
For better or worse, thousands of Comic-Con attendees now have their rooms booked or they don't — though as rooms are canceled and opened up, those on the waiting list will begin to hear. All that attendees can do at this point is hope that communication improves for 2017.
"I think what could benefit everyone is a clear method of communication to make sure we are accurate and consistent in how best to serve those looking for rooms and that is something we are currently working on," Glanzer said.
"Every year we look at what worked and what didn't and have already begun discussions with Comic-Con regarding how to continue to improve this process in future years," Simkins added. "We truly enjoy our partnership with Comic-Con and look forward to interacting with the guests on-site at the event this year."