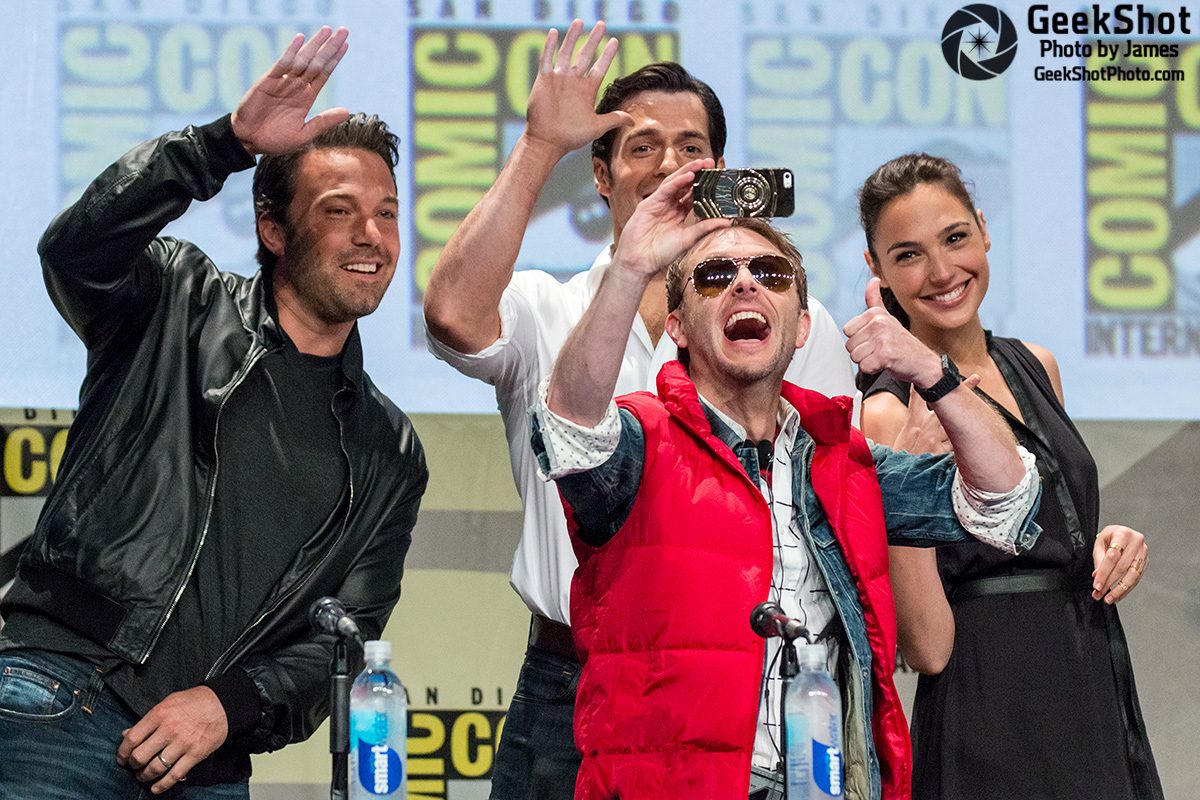 Chris Hardwick is everywhere at San Diego Comic-Con. Whether he's hosting the big Hall H panels (yes, plural), hosting interviews at the Nerdist's Conival offsite – or putting on a live show, he either never sleeps, or has perfected the science of cloning and just isn't sharing yet.
Either way, fans of Mr. Nerdist himself will be seeing him again in San Diego, as he just announced three shows at the Balboa Theatre during SDCC.
Hardwick continues his not-so-slow domination of San Diego Comic-Con by kicking off his con on Friday, July 22 with a live show of his stand-up comedy, the Id10t Tour, at 7PM.
Then, for those who either can't get enough Hardwick or who prefer him in a moderator role, he'll also be bringing back his very popular Nerdist Podcast Live! show to the Balboa Theatre on Saturday, July 23.
There will be two shows this year, one at 7PM and one at 10PM, with special guests still to be announced. In years past, Hardwick has featured everyone from Game of Thrones' Maisie Williams, to Tom Hiddleston and Guillermo del Toro, to John Barrowman — so it's sure to be a good time.
Tickets for all sales go on sale on Thursday, April 21 at 10AM PT for those with a special presale code, or on Friday, April 22 at 12PM PT to the general public. Tickets are $37, and you can check out The Id10t Tour, or the 7PM showing and the 10PM showing of Nerdist Podcast Live!
Presale Password: HARDWICK
Which Hardwick show will you be attending? Or will you be taking a page out of Pokémon and trying to catch 'em all?