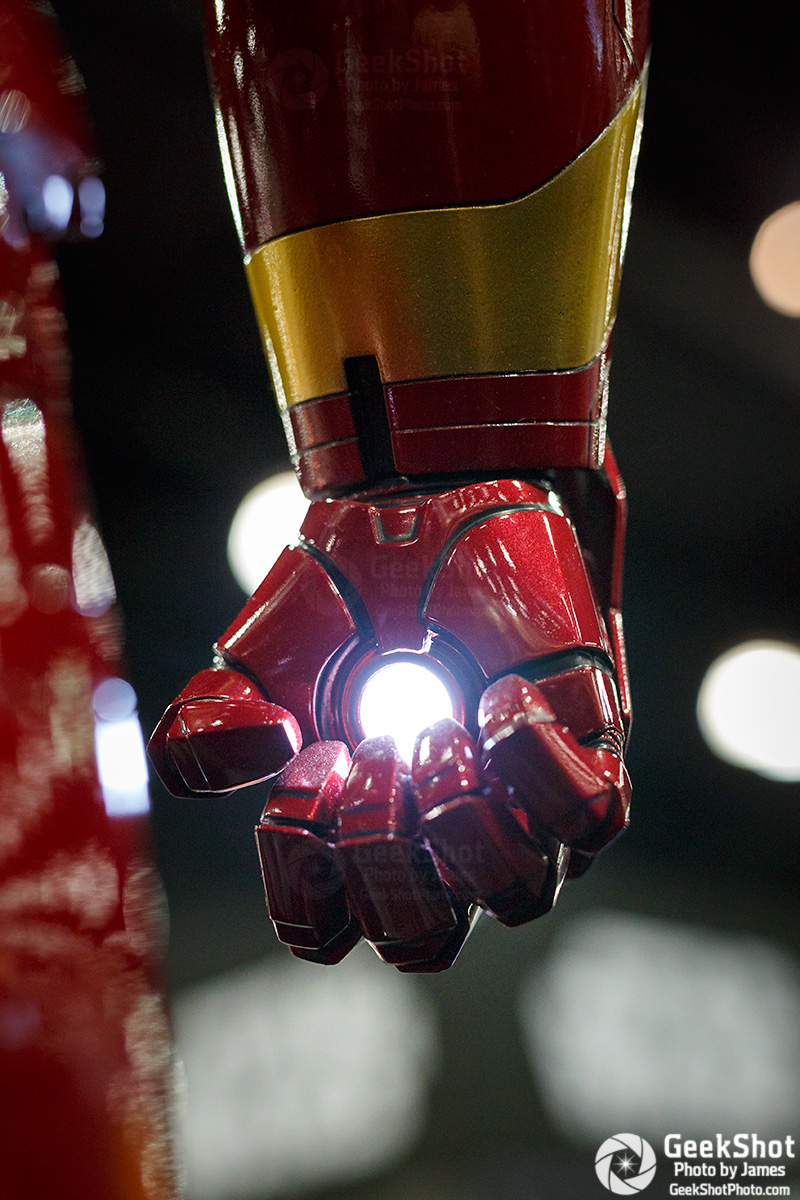 Welcome to the GeekShot Photo Exclusive Series. This will be a weekly post featuring cool, interesting, or just plain awesome moments we have captured during San Diego Comic-Con and WonderCon. Each week we'll post a photo by Beth or James of GeekShot Photography. We may include a short story about the photo, but sometimes we'll just let the photo speak for itself.
About This Photo
Iron Man statue at the Sideshow Collectibles booth at WonderCon 2016.
I'm a creature of habit it seems. Even in a new convention center I'll still hang around the statues at Sideshow and figure out ways to take photos. This particular Iron Man was one of their larger statues at about 3 feet tall. It was also not enclosed in glass so there are no pesky reflections or glare.
As I was walking around the booth I watched as people took photos of this statue. Over a few minutes no one took anything except the standard full shot from the front, mostly with cellphones. There's nothing wrong with this, it shows the statue and it looks cool. However, I like to find something different and new whenever possible, otherwise these weekly photos would get really boring.
This was the first thought I had and the first shot I took. I took a half body and close-up of the head afterwards that I may post at some point, but this one stuck out as the best. It's an iconic part of the suit, it's got nice bokeh of the lights, and it's not an angle you see very often. Sometimes you just have to trust your first instinct and go with it.
Did you capture something from a new perspective recently? Let us know in the comments.
You can see all of the previous posts in this series here.
This photo is copyright (All Rights Reserved) by Beth and/or James Riley of GeekShot Photography. It may not be copied, reposted, published, or used in any manner without their written permission.