Welcome to another edition of Under The Tents! We are getting closer and closer to July and before you know it, will be standing in line for something at the San Diego Convention Center. Until then, why not catch up on some SDCC related news that you might have missed including Dredd publisher 2000 AD, a Playmates Teenage Mutant Ninja Turtles Exclusive, news on various artists attending the convention, and much more!
Here's a look at the news you might have missed:
2000 AD, the comic book publisher of Dredd, among others, will be at SDCC. According to a recent Facebook event page created by the publisher, you'll be able to find them at booth #2806 for some exclusive merchandise!

Teenage Mutant Ninja Turtles fans will be excited to hear about the recent Playmates Toys SDCC exclusive news that was shared by Action Figure Insider. The teaser of the back sleeve for the con exclusive is from the new film Teenage Mutant Ninja Turtles: Out Of The Shadows. No word yet which character(s) will be a part of the package but keep your eyes peeled in the coming weeks here to the Ublog for more info. Cowabunga!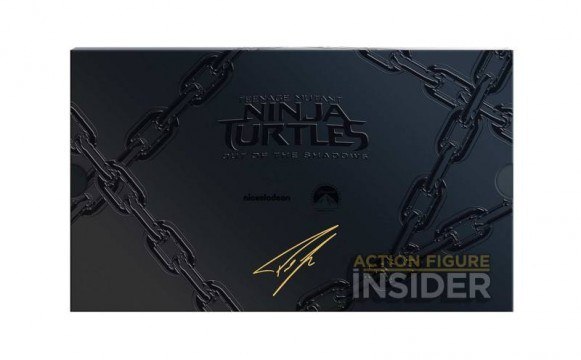 Author of the All Souls Trilogy, Deborah Harkness, recently confirmed on her Facebook page that she will be attending SDCC and from the sound of it, will have more than one panel. No word on time and room for the panel as CCI is still working on those details but she will be joined by producer Jane Tranter and writer Ashley Pharoah in which they will talk about adapting the All Souls Trilogy for television.
Rat Queens and The Rascals comic artist, Tess Fowler, will possibly be doing a signing at SDCC according to a tweet in which she talks about her convention appearances.
@CarlDog I'm signing at Wondercon, tabling at ECCC, signing at SDCC (I think) and tabling at Thought Bubble in Leeds.

— Tess Fowler (@TessFowler) March 19, 2016
Tested.com, the online home to Myth Buster and SDCC regular, Adam Savage, recently posted on their Facebook page that Adam is currently working on his SDCC costume. Adam is already scheduled to be at the offsite event w00tstock but now you might be able to find him walking around the convention in disguise!
Are you an aspiring artist that loves animation and is attending SDCC? If so, the Nickelodeon Artist Program will be on hand during SDCC according to a recent tweet of theirs and will be doing portfolio reviews.
@SashaRachel1 We do reviews everyday so you can come on either day. We won't have anyone at NYCC, yes at SDCC.

— NickArtistProgram (@NickArtists) April 23, 2016
The Terry Moore created Rachel Rising omnibus black edition is currently available for pre-sale and ships the week of July 24. However, according to the Rachel Rising site, if you're attending SDCC, you may pick up your order at the con free of charge!
Jennifer Nolan shared on her Instagram account a picture of her cute crochet octopus that will be one of many available at her artist alley booth BB-22 this year at SDCC.
File this in the category of "bummer", comic book artist Warren Ellis recently tweeted out to his followers that he will not be attending SDCC this year. There's always next year right?
https://twitter.com/warrenellis/status/723564908105715713
NECA, the manufacturer of pop culture action figures, has caught some heat in years past by offering their "SDCC Exclusives" at Toys R' Us after the convention has ended, essentially making them a temporary SDCC exclusive. This year NECA seems to be taking a slightly different approach according to a recent tweet of theirs.
that is 100% correct, SDCC only & hopefully a small amount online to those who can't attend https://t.co/HG48mlaE0k

— NECA (@NECA_TOYS) April 22, 2016
Heavy Metal Magazine updated their con and events page on their website and it includes SDCC. They will be bringing along with them such notable names as Grant Morrison, Pepe Moreno, R.G. Llarena, Jeff Krelitz, Frank Forte and more TBA special guests. No mention of a booth number but once it gets announced, we will be sure to update you.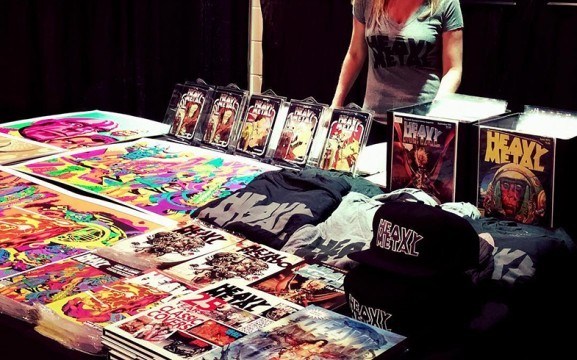 Artist Cara McGee recently tweeted out her very busy summer convention schedule which includes SDCC. If you're a fan of her work, make sure to stop by her table (no table number yet) and why not bring her a cup of tea, she might need it with that schedule.
🌹UPCOMING CONS (part 1)🌹
5/26-29: MOMOCON
6/2-5: PHOENIX CC
6/17-19: HEROES
7/8-10: MONTREAL CC
7/20-24: SDCC
8/12-14: OTAKON
🌹💀💀💀DEATH💀💀💀🌹

— ✨Cara✨MomoCon AA-301 (@ohcararara) April 25, 2016
Anything we missed? Let us know in the comments, drop us a line or tweet us at @SD_Comic_Con.