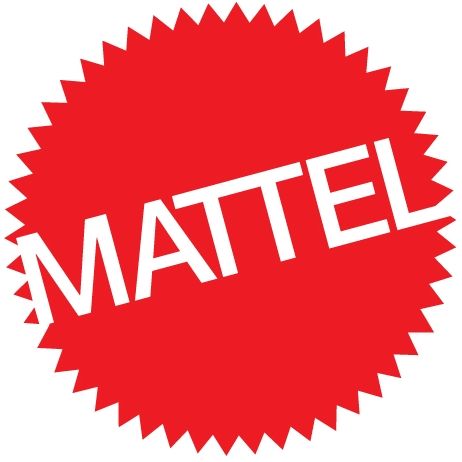 Although Mattel has already announced two of their San Diego Comic-Con 2016 exclusives, there's a whole lot more coming.
The company's MattyCollector Twitter account today posted an image hinting that we will be seeing exclusives for She-Ra, ThunderCats, WWE, Halo, DC, Ever After High, DC Super Hero Girls, Kubros, Minecraft, Barbie, Thomas & Friends Minis, Disney Pixar's Cars, and Hot Wheels (the other two logos displayed – Ghostbusters and Monster High – already have announced exclusives).
Here's a look at the brands, from Facebook: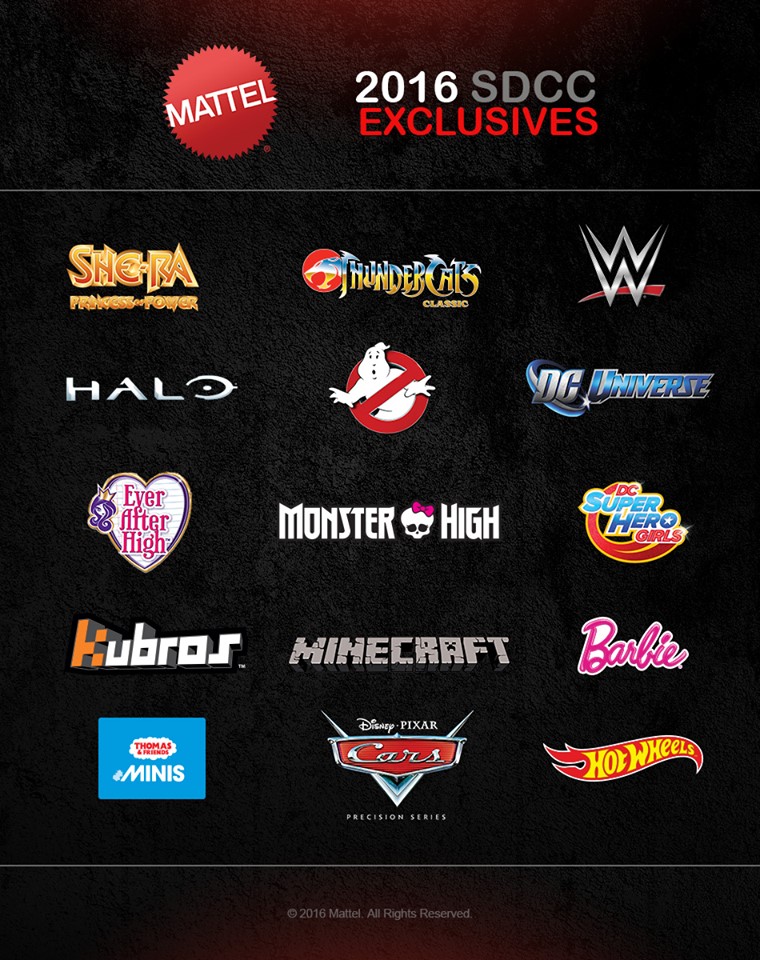 Mattel's post also said to, "Stay tuned for exclusive reveals & more information about our 2016 SDCC Exclusives starting this Friday!". Since Mattel has yet to give a date for this year's (likely happening) presale voucher sale, could we also learn more about this year's sale dates and process on Friday?
Either way, that's a lot of exclusives, though we could be seeing a few more mash-ups within those brands. For instance, some have already been speculating that the upcoming She-Ra exclusive could be a Barbie, based on the teases that Mattel has been posting on Facebook:
That's not a lot to go on, though Mattel has said that the doll will feature multiple costume changes (meaning She-Ra is probably not dressed in one gold shoe and one red shoe!). Based on the detailing from the sneak peek photos, this is something attendees are going to be very excited for.
[UPDATE May 23] Obviously, the Mattel reveals didn't end up happening on Friday. Late on Friday evening, Matty Collector posted an update to their Facebook that "the wheels are turning and in a few days we will start the reveal of our exclusives". So, the good news is that it doesn't sound like we'll have to wait long.
And, on top of that, Forbes revealed in an interview with President of Warner Bros. Consumer Products that attendees will be treated to a 12-inch Katana action doll as a San Diego Comic-Con exclusive this year, as part of the DC Super Hero Girls line.
What are you hoping to see from Mattel this year? Let us know in the comments.