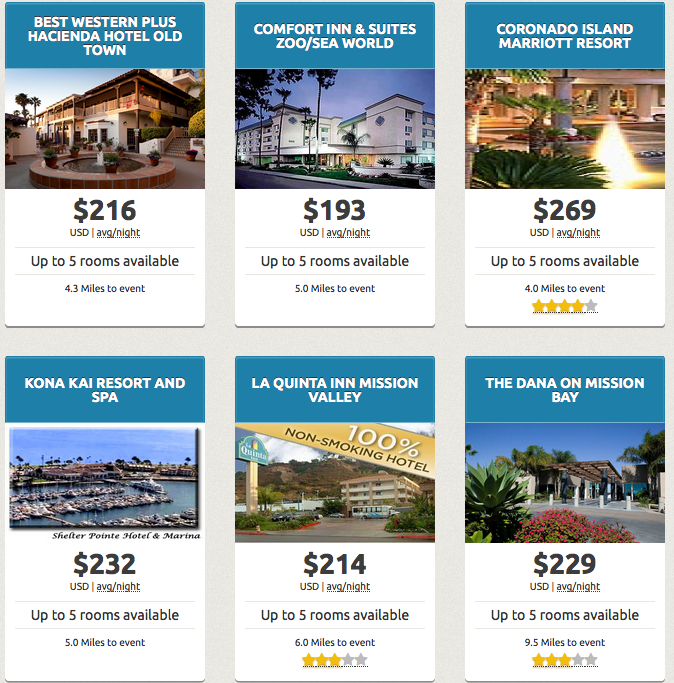 Although we haven't seen or heard of anyone who has been let in off the waitlist, a select few non-downtown hotels for San Diego Comic-Con have opened back up through onPeak.
As of publication, the available hotels include Best Western Plus Hacienda Hotel Old Town, Comfort Inn & Suites Zoo/Sea World, Coronado Island Marriott Resort, Kona Kai Resort & Spa, La Quinta Inn Mission Valley, and The Dana on Mission Bay. Additional hotels may open up, but it's unlikely we'll see downtown options through this re-sale.
None of those options are located downtown, but several (including Kona Kai, La Quinta Inn Mission Valley, and Comfort Inn) are at least located on the Comic-Con shuttle route. To check more availability of the shuttle route, you can view the list of prices and other information here.
Hopefully this is a sign that those on the waitlist will begin hearing news soon — but if you were left out in the cold without a hotel at all, you can book yours today on onPeak with the special, discounted con rate.
What's the status of your room situation for San Diego Comic-Con 2016? Let us know in the comments.