Today's edition of Under the Tents is jam-packed with news about some of your favorite artists – everyone from Patrick Ballesteros to Luke Chueh to Art Thibert, as well as news about some of this year's Independent Film Festival offerings, some Geeky Hooker "and friends" crocheted critters editions, and so much more.
Here's a look at the news you might have missed:
Have we mentioned how much we adore Patrick Ballesteros kidified pop culture art? Because we really, really do. And we may be fighting a few of you to his booth for this Avengers/Captain America: Civil War 25 Cent Wonder piece. And in even better news, Ballesteros will be releasing one exclusive each day of Comic-Con.
Releasing 1 exclusive each day @Comic_Con. Here's a peek at an #uncivilized #25centwonder coming July to #SDCC2016. pic.twitter.com/9lJ3f1grVW

— Patrick Ballesteros SDCC DD-08 (@PatrickBallest) May 18, 2016
Here's another look at the work in progress from Instagram: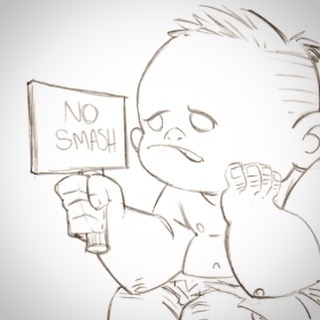 And another:
Industrial designer and sculptor Jamie Schena will be headed to San Diego Comic-Con 2016, where he'll be showcasing his work.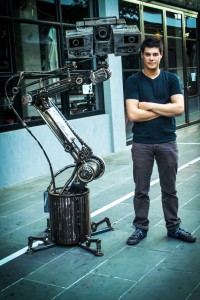 Artists Rosearik Rikki Simons and Tavisha Wolfgarth-Simons (Rikkitikki and Tavicat) have added an appearance at San Diego Comic-Con to their list of 2016 appearances.
Although there's currently no other information, it looks as though the Hollywood Location Scouts panel is headed back to the Comic-Con International Independent Film Festival for 2016.
Artist Mary Bellamy showed off several My Little Pony, Princess Luna, and Teenage Mutant Ninja Turtles prints via Instagram that will be available at her booth at SDCC this summer.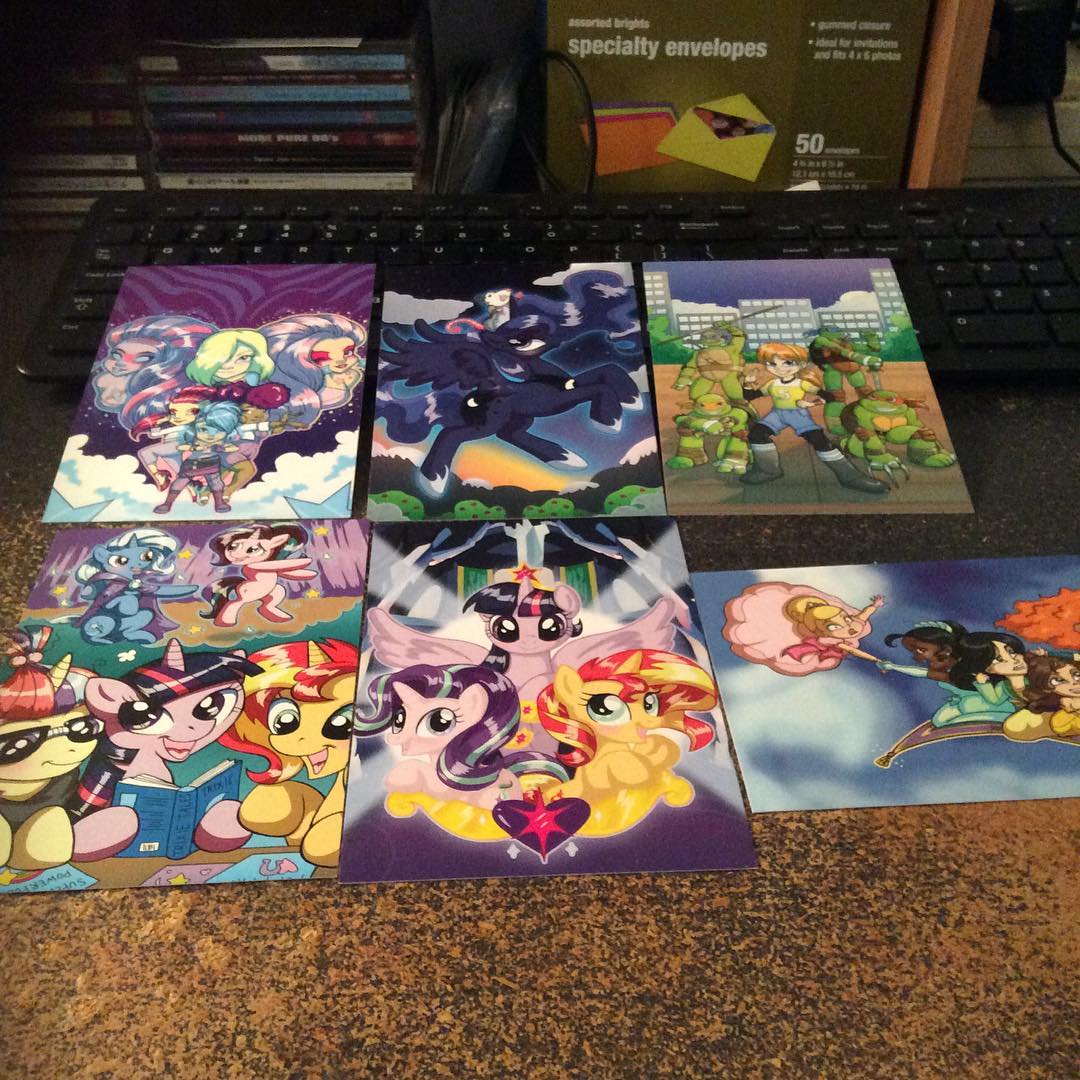 Stop by the Kimchi Cosplay Gallery at the Horton Plaza throughout Comic-Con to check out artwork from artists like KimChi and Daniel Jaimes. We'll be sharing more information as we get it.
Artist Brit Antrim showed off her piece Malice in Wasteland, which will be part of the Heroes vs Villains Art Exhibit taking place at the La Bodega Gallery in San Diego.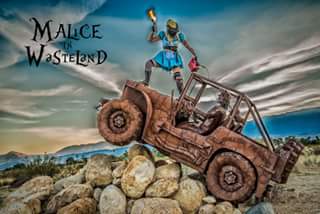 Would you like to work San Diego Comic-Con (or All Star FanFest) and get paid? The San Diego Convention Center Corporation is currently hiring part-time guest services and cleaning services representatives for both events – and you can find out more on Facebook.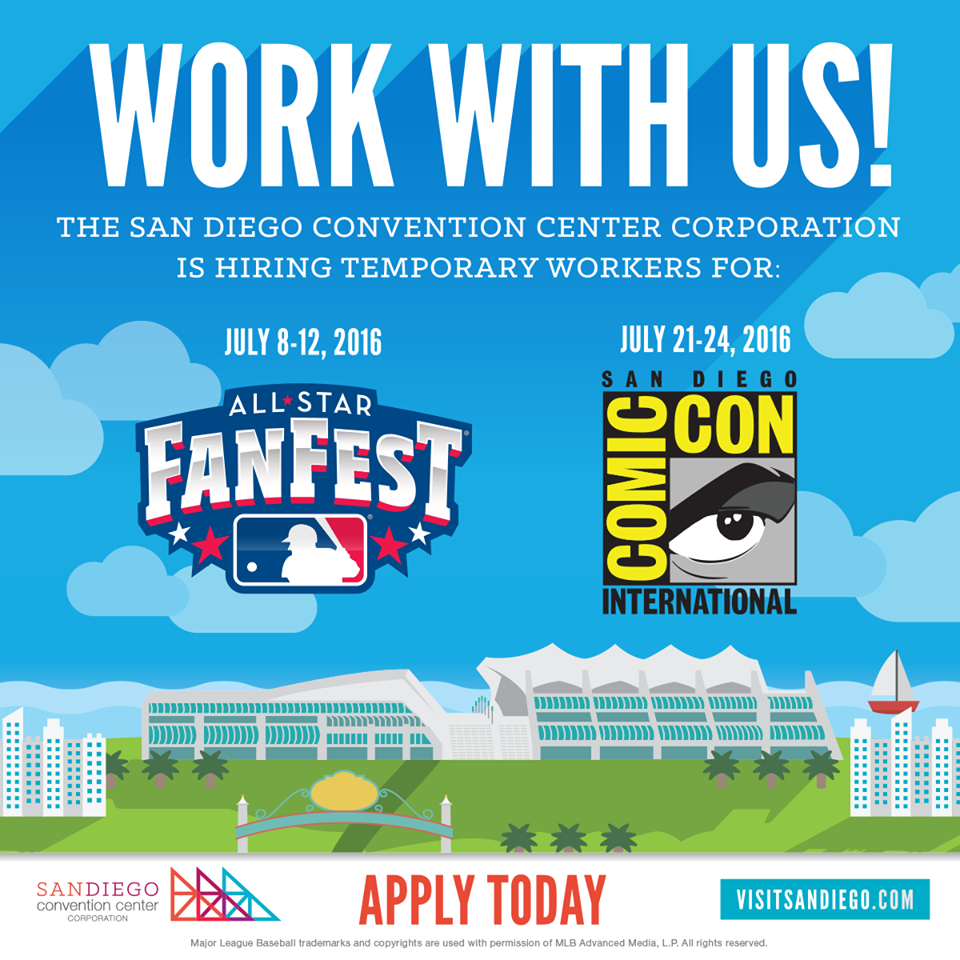 Artist N.C. Winters revealed on Facebook that they'll will be exhibiting at San Diego Comic-Con this year in the Sci-Fi/Fantasy Illustrator Pavilion. You can catch Winters at Booth #4716, where Winters will be sharing a backwall with fellow artist Jason Edmiston.
If you've been wanting to get your hands on Ejen Chuang's popular Cosplay in America Vol 2 book, and you're going to SDCC 2016, you're in luck. The book will be available at both Stuart NG Books and Anime Books' booths at the con.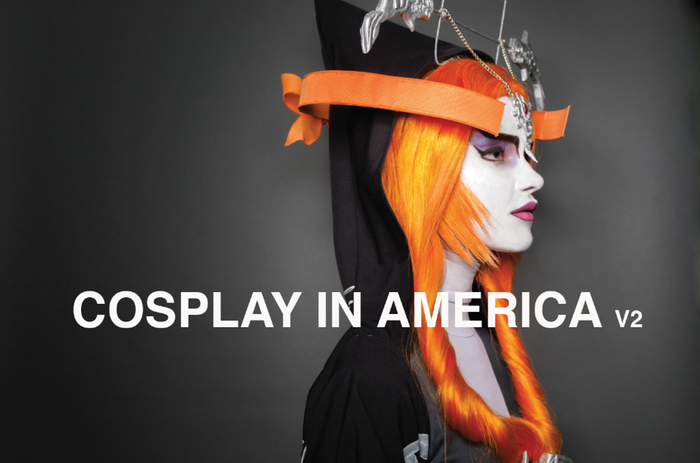 Sci-fi thriller Occupants, about a young couple who discover a parallel version of themselves, is headed to the Comic-Con International Independent Film Festival. Come join Director Russ Emanuel, actress Briana White, and Director of Photography Emile Haris for a screening of the feature film at the con. You can find more information on Facebook.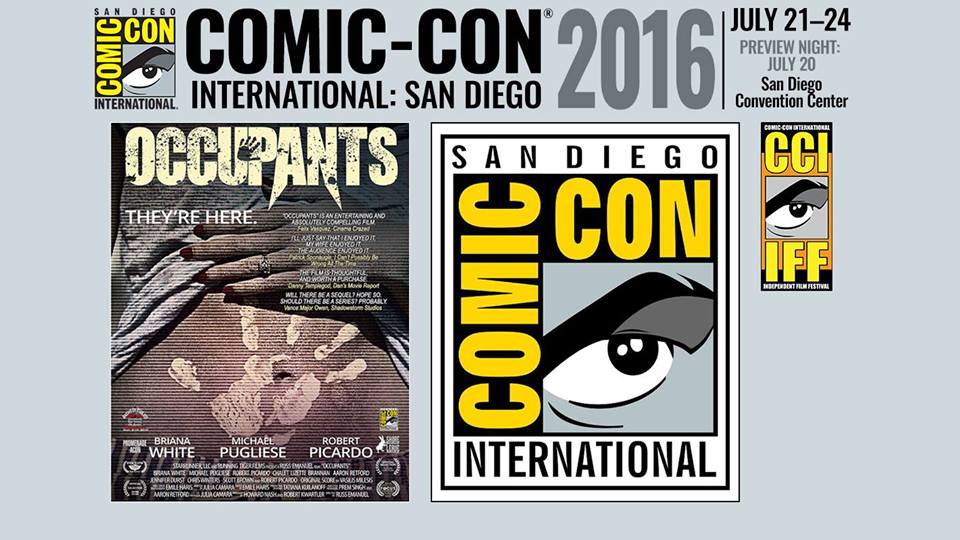 Popular pop surrealist artist Luke Chueh, best known for his trademark white bear featured in his work, revealed that he'll be back at the convention this year.
Here it is, the end of the line after 5 months of none stop hustle and bustle…. Until SDCC in… https://t.co/9Yih88elpa

— Luke Chueh (@lukechueh) May 18, 2016
Want to own an original piece of work from comic book artist Art Thibert? This is your chance, as he announced via Twitter that his pre-commission list is now open.
Pre-commissions for SDCC are now open! Pm me if you'd like a doodle #sdcc2016 #SDCC #commissions #Comicart #ComicCon pic.twitter.com/Mrujod7Ixu

— Art Thibert (@ArtThibert) May 18, 2016
The California Browncoats have been busy at work preparing for this year's convention, and they'll have all new merch for the booth, according to a recent tweet. Shiny.
Nine weeks to #SDCC. Prep is ongoing. We're getting some cool new merch for our booth. Stay tuned for details.

— California Browncoats – WonderCon Booth 889 (@CABrowncoats) May 18, 2016
Robert Venditto, best known for his work on X-O Manowar, Green Lantern, and other popular series, will be at SDCC this year – likely exhibiting or as part of DC's booth.
I'll be there!

— Robert Venditti (@robertvenditti) May 18, 2016
Walt Disney Animation Studios artist Mingjue Helen Chen revealed to a fan on Twitter that she'll be doing black and white ink commissions for SDCC 2016.
I do do black and white ink commissions but only for conventions! Next one is SDCC. 🙂

— mingjue helen chen (@MingjueChen) May 18, 2016
While I'm ANNOUNCING things, I can finally say that I'll be at San Diego Comic Con this summer!!!

— Victoria/V.E. Schwab (@veschwab) May 18, 2016
Geeky Hooker revealed some "guest critters" from fellow crochet fanatic Gina, and they're absolutely adorable. Just like Geeky Hooker's critters, these will be hidden around the convention center for lucky attendees to find. The new additions from Gina include Doctor Strange, Poe Dameron (whose helmet even comes off), and Poison Ivy. Here's a look at all three, and you can see a lot more photos over on Geeky Hooker's site: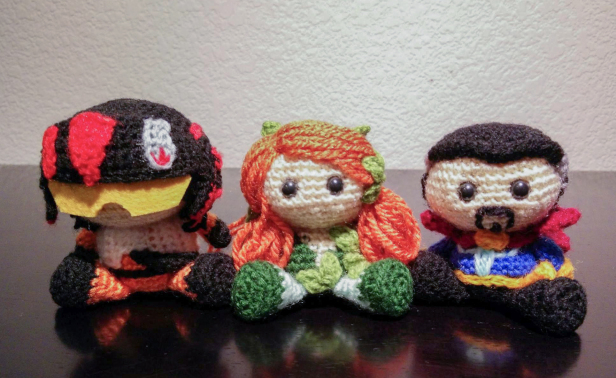 Collectibles company Icon Heroes will be back at San Diego this summer to exhibit – where maybe we'll get a better look at some of their Once Upon a Time statues.
thank you sir, bummed you won't be able to come to our booth at SDCC.

— Icon Heroes (@iconheroes) May 18, 2016
Toy artist Dollar Slice Bootlegs showed off part of a SDCC 2016 exclusive he's working on for DKE. What could it be?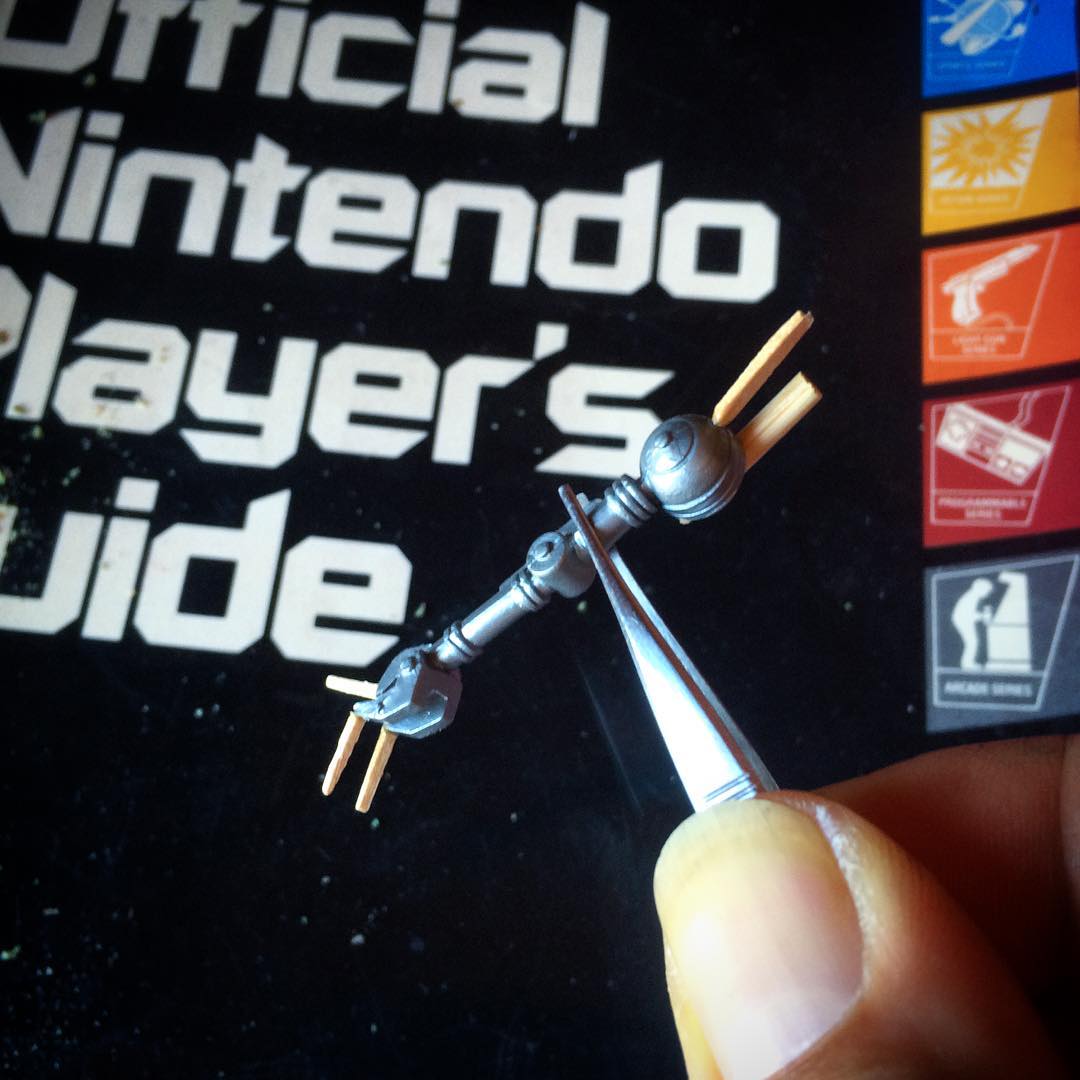 Anything we missed? Let us know in the comments, drop us a line or tweet us at @SD_Comic_Con.