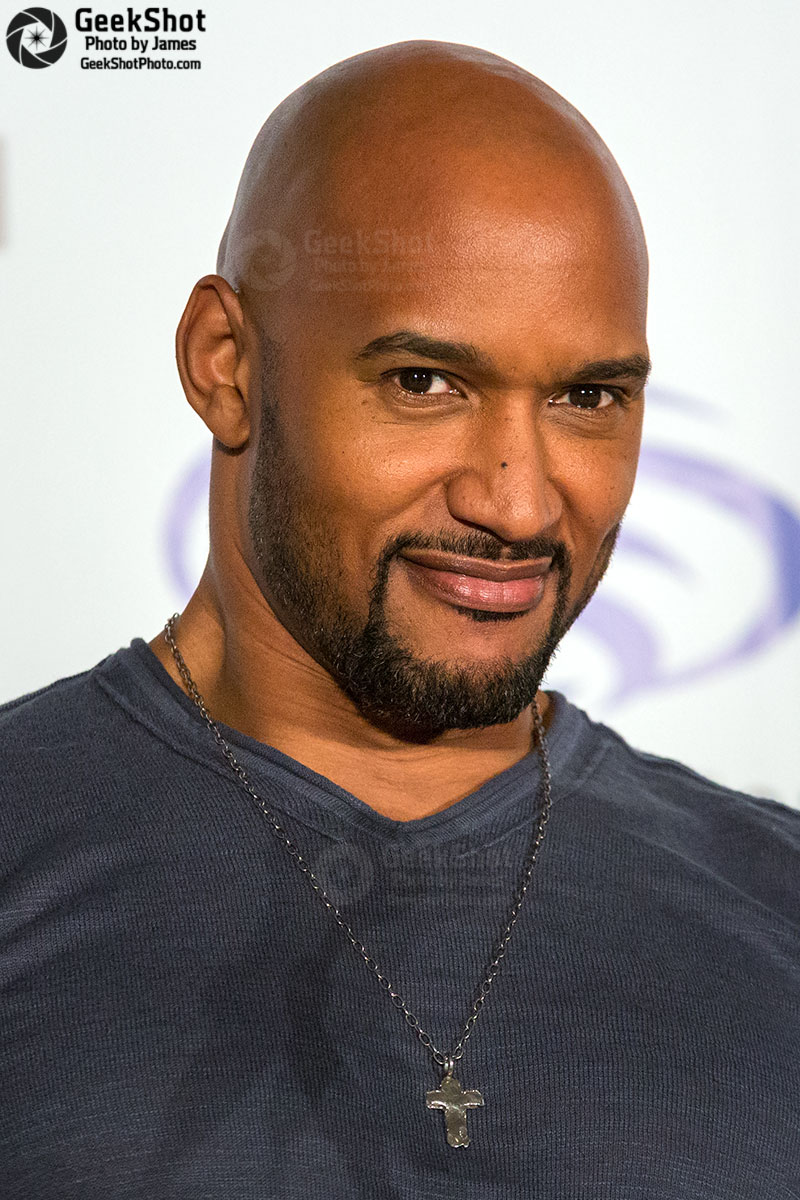 Welcome to the GeekShot Photo Exclusive Series. This will be a weekly post featuring cool, interesting, or just plain awesome moments we have captured during San Diego Comic-Con and WonderCon. Each week we'll post a photo by Beth or James of GeekShot Photography. We may include a short story about the photo, but sometimes we'll just let the photo speak for itself.
About This Photo
Henry Simmons at the Agents of S.H.I.E.L.D. panel at WonderCon 2016.
As I've mentioned before, reaction shots are the best chance for cool panel photos. I was lucky enough to have the camera aimed at Henry when he saw someone in the audience right in front of me. He made a few faces at them and then laughed. This photo is the result.
When the panel has as many guests as the AoS one did, it can be a challenge having your camera aimed at the right person at the right time. One thing to look for early on is whether a panelist seems engaged with the audience, other panelists, or the moderator. Some panelists just sit and stare until asked a question. If you notice this, you can then only focus on them during their question(s).
Have you caught a great reaction shot? Let us know in the comments.
You can see all of the previous posts in this series here.
This photo is copyright (All Rights Reserved) by Beth and/or James Riley of GeekShot Photography. It may not be copied, reposted, published, or used in any manner without their written permission.