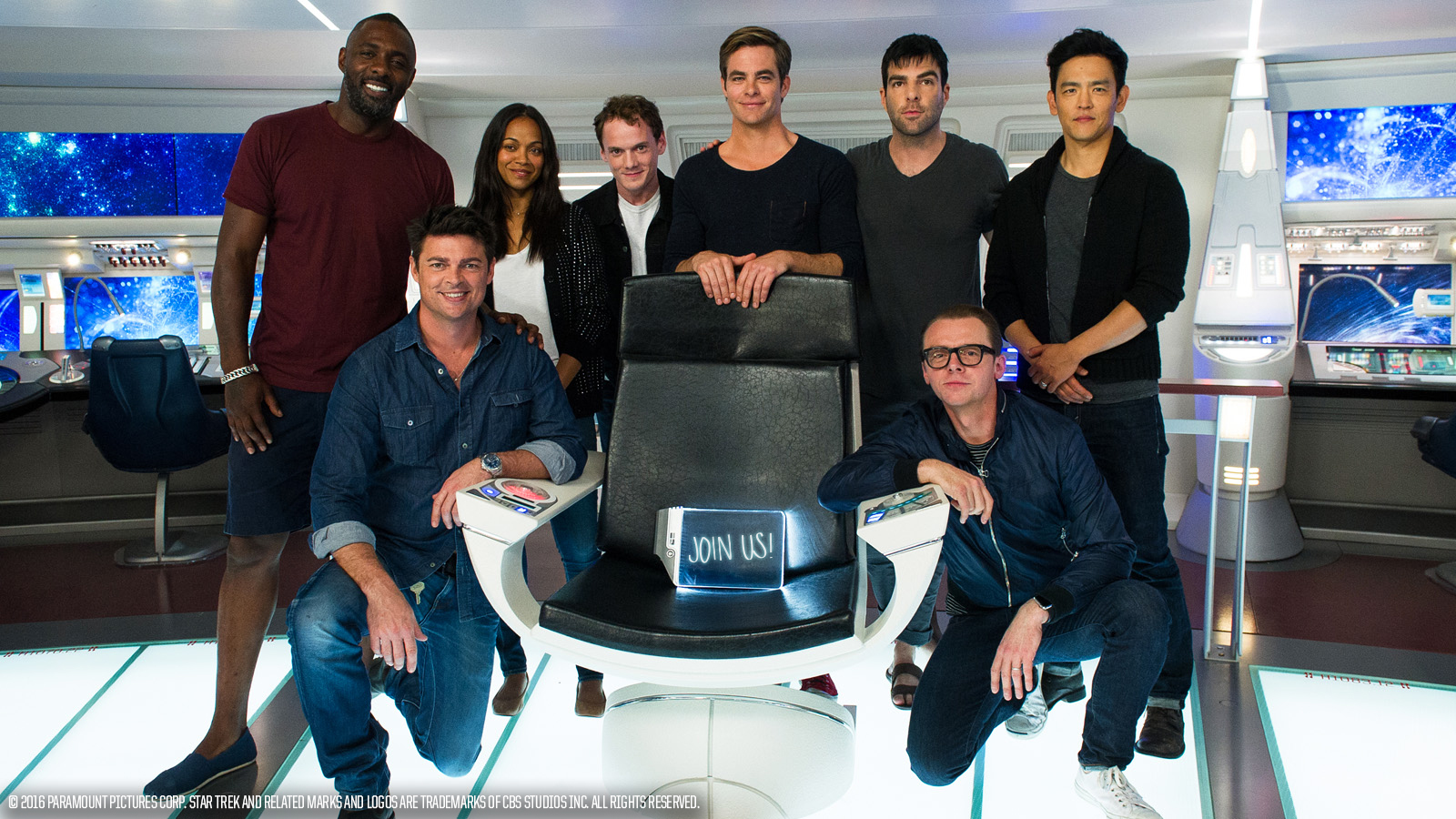 The chances to win tickets to Star Trek Beyond are starting to pile up – but the best contest so far may just come from Omaze.
Omaze is sending one lucky winner and a friend to San Diego Comic-Con for the world premiere of Star Trek Beyond, which also includes a meet and greet with the cast, entrance into the after-party, a chance to walk the red carpet, and much more. Also included is round-trip airfare and a  hotel stay.
The contest page features most of the main cast from the new movie with a sign that says "Join Us" – the likelihood of a star-studded affair is high.
You can get 100 entries just by entering your e-mail address – but for additional tries, it does come at a cost (but it goes to charity!). You can buy 100 chances to win for $10, or the more you pay, the more you get – like $50 for a To Boldly Go Pin, $100 for a t-shirt, or $10,000 for authentic props used in the film.
The contest is open worldwide, except for residents of Belgium, Cuba, Iran, Iraq, Malta, Myanmar, North Korea, Singapore, Sudan, Syria, and Thailand.