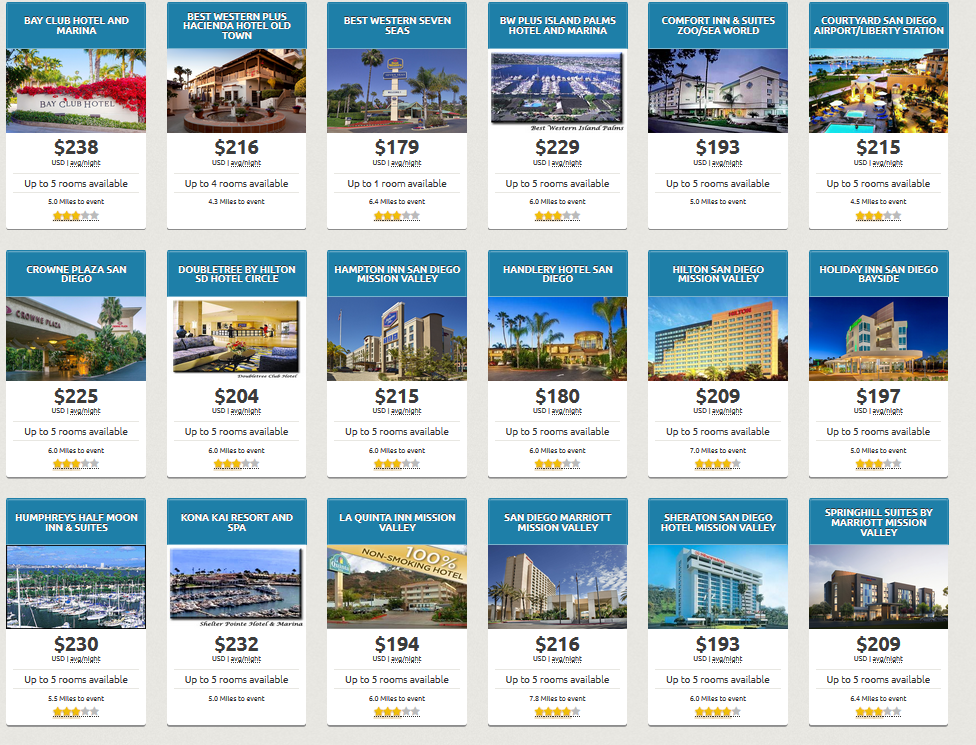 onPeak sent out an e-mail this afternoon to attendees letting them know that the San Diego Comic-Con hotel waitlist process – which started back on June 1 – is now complete.
That doesn't mean that all hotels are assigned, though – so if you either skipped looking at the waitlist, or simply weren't part of it, you can now book rooms through onPeak's site.
While downtown hotels are no longer available, there are several options still available in Mission Valley and surrounding areas.
Each room requires a two night deposit, and we're already past the refund deadline – so these rooms are non-refundable.
Although the General Hotel Sale has been a trying experience for most attendees, many had success through the waitlist process in securing downtown hotels. For everyone else – the fact that there are rooms still open illustrates what we always say: The issue is that more attendees want to stay downtown than there are downtown rooms available, not total rooms available.
Did you get a hotel through the waitlist? Will you be buying a hotel room now? Let us know in the comments.