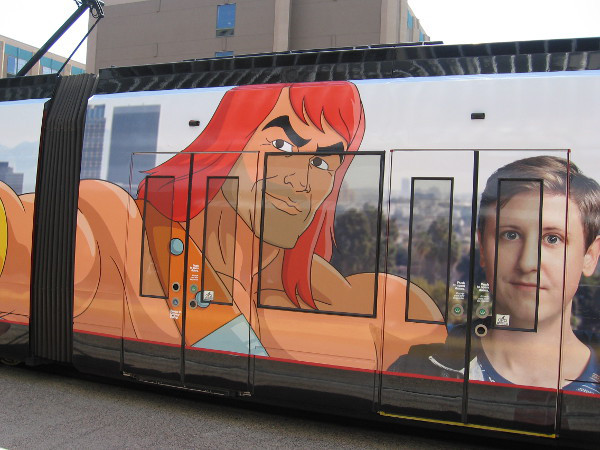 We're now 37 days away from San Diego Comic-Con, and signs that the convention are just around the corner are popping up all over the city of San Diego. In addition to the Marvel's Doctor Strange banners that went up late last week, the San Diego trolleys have now gotten their annual makeover.
Cool San Diego Sights shared the first images of this year's wraps, which feature Fox's animated/live-action mash-up Son of Zorn, which stars Jason Sudeikis as an animated Barbarian father who comes home for the first time in 10 years to his live-action son and ex-wife. A second wrap was also spotted by Cool San Diego Sights, for Fox's upcoming The Exorcist, based on the 1971 book and the popular film about a horrifying demonic possession, and starring Geena Davis.
While this doesn't guarantee an appearance for either show, it strongly suggests one. Previous trolley wraps have included Marvel's Agents of S.H.I.E.L.D., Gotham, Conan, Scream Queens, and more — all of which have had a presence at SDCC.
From Cool San Diego Sights, here's a look at the wraps for this year: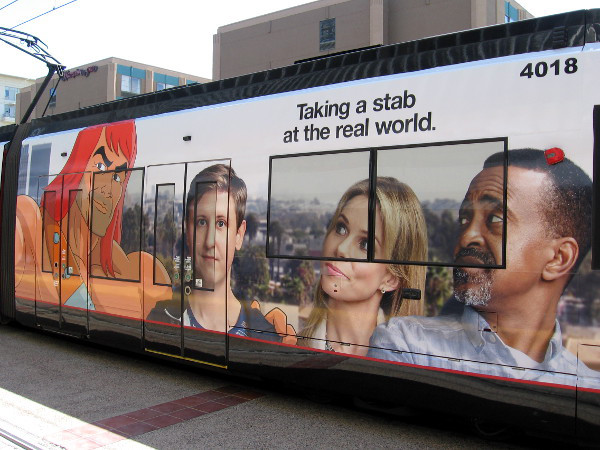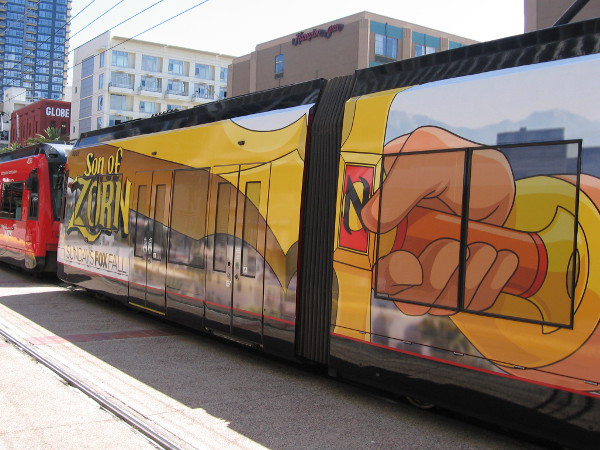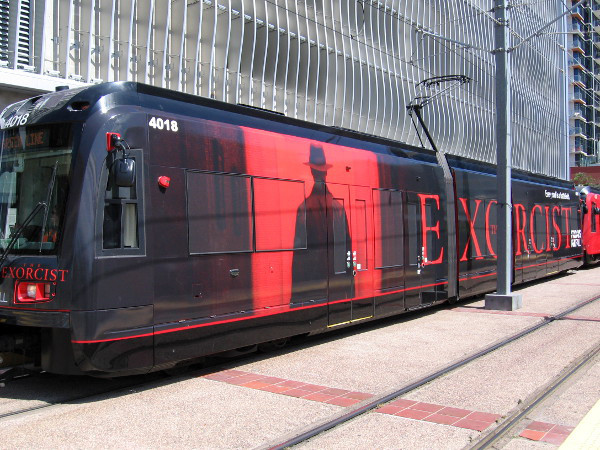 You can find more photos on their site.
[UPDATE June 15]
Thanks to reader @SamanthaMaybe, we also now know at least one of ABC's wraps this year – Marvel's Agents of S.H.I.E.LD.
Spotted a trolley with an @AgentsofSHIELD wrap this morning! Sorry it's a bit blurry. #SDCC @SD_Comic_Con pic.twitter.com/0yl6SWSJqq

— SamMaybe 🙀 #BLM (@SamanthaMaybe) June 15, 2016
[UPDATE June 16]
And thanks to our own Parks And Cons, we've got a bit of a better look at the Shield wrap: