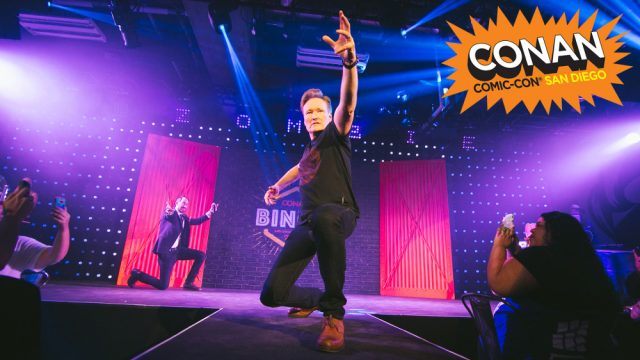 For those who got to attend Conan Bingo last year, which many touted as one of the greatest offsites at San Diego Comic-Con ever, count yourself lucky.
In an email to the Unofficial Blog, the Conan Show confirms that Conan's "Not Your Grandma's Bingo" will not be returning to Comic-Con this year. A very popular event last year, Conan Bingo was an offsite held in the evenings after Conan had taped his show. Entrance was very limited, with just over 120 tickets being given out for each night, and bingo winners came out with some serious swag.
While none of the UBlog staff had the chance to attend last year, the team over at Nerdophiles did – and they reported an evening of 21+ fun that included food, milkshakes, Conan Funko Pop! figures, tickets to the tapings, Beats headphones, dance offs, and well, bingo.
Watch a video of Conan introducing bingo on the Team Coco site.