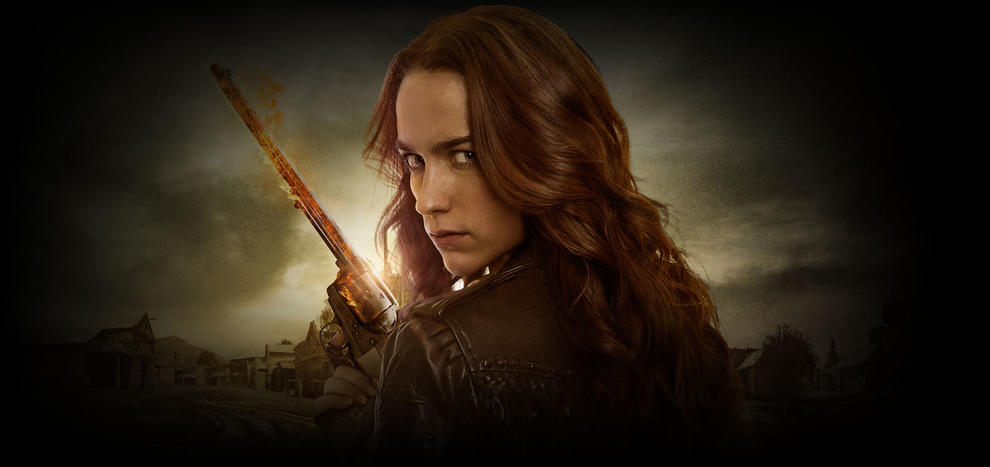 It's always fun to see a show appear at San Diego Comic-Con for the first time. SyFy's Wynonna Earp hasn't had a chance to do that yet, only having been ordered to series less than a year ago. But after a successful panel and premiere at WonderCon this year, it looks like they'll be making the trip to San Diego.
Today the President of IDW, David Ozer, announced via Twitter that the cast would be at SDCC, and specifically mentioning cast members Melanie Scrofano, Tim Rozon, Dominique Provost-Chalkley, and Shamier Anderson in the message.
Get ready to hang with the cast of @WynonnaEarp in San Diego @Comic_Con. @realtimrozon @MelanieScrofano @DominiqueP_C @ShamierAnderson

— David Ozer (@davidozer) May 24, 2016
[UPDATE July 11] Ozer has confirmed exactly how and where you'll be able to find the cast – as Wynonna Earp will have a panel on Saturday, July 23 at 2:30PM. We fully expect the cast members he messaged in his previous tweet – Scrofano, Rozon, Provost-Shalkey, and Anderson – all to be in attendance.
Ozer also mentioned that there will be cast signings and "more".
The @WynonnaEarp cast panel Saturday July 23 at 2:30p at San Diego Comic Con. We'll also have cast signings and more #WynonnaEarp #SDCC2016

— David Ozer (@davidozer) June 11, 2016
It looks like fans of Wynonna Earp are going to have a good year at SDCC.