Con news rests for no man (or woman), so here's your Saturday edition of Under the Tents. This week, we've got news about an Archer panel (and possible renewal!), several panels, Tamashii Nation's exclusives, and even the odds on if your child will walk out of the convention with the ability to craft a steampunk hat. No, really.
Here's a look at the news you might have missed:
Artist Anthony Petrie will be exhibiting at San Diego Comic-Con for the first time this year, and sharing a booth with artist N.C. Winters. You can find them both at Booth #4716.
https://twitter.com/zombiebacons/status/737690073127346176
The Clive Barker Podcast, a fancast dedicated to author Clive Barker, revealed that the writer will have a story in an upcoming anthology about animal rescue called Scales and Tales, and that the trade paperback novel will be found at SDCC this summer at Booth #5627 from William Wu Books. There are only 500 copies available.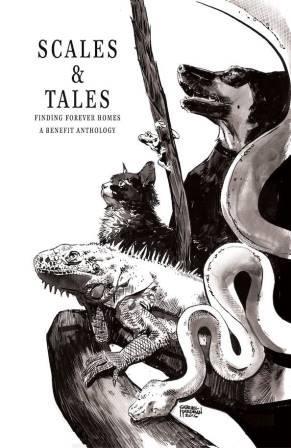 The On the Mic Podcast, a comedy podcast hosted by Tim Drake, will be headed back to Comic-Con for another live podcast panel with Drake, Austin Grant, and a special guest still TBA. Catch the panel on Thursday, July 21.
https://twitter.com/timdrake/status/737685827044548608
Dr. Travis Langley, author of Star Trek Psychology: The Mental Frontier, announced on Twitter that he's scheduled to be on four panels, though wouldn't reveal any further specifics.
So far I'm scheduled to be on 4 San Diego Comic-Con #SDCC panels. We can't announce details yet, so I'm saying it just to say it really.

— Dr. Travis Langley (@Superherologist) June 1, 2016
Professional cosplayer Ivy Doomkitty announced on Facebook that she's headed back to San Diego Comic-Con.
Keep it secret, keep it safe. TheOneRing.net returns to San Diego Comic-Con with their annual panel about all things Tolkien and Lord of the Rings and The Hobbit.
We'll have a panel at #SDCC
Keep it secret.

— TheOneRing (@theoneringnet) June 2, 2016
Lord of the Rings
, WETA Workshop — responsible for a large portion of the design, armor, weapons, creatures, and special make-up effects of all the films,
again this year.
Although fan-favorite Archer hasn't yet been picked up for another season, things are looking good. In a recent interview with The Daily Beast, executive producer Casey Willis mentioned that they're scheduled to be at San Diego Comic-Con this summer. Could we get a season renewal announcement at the convention?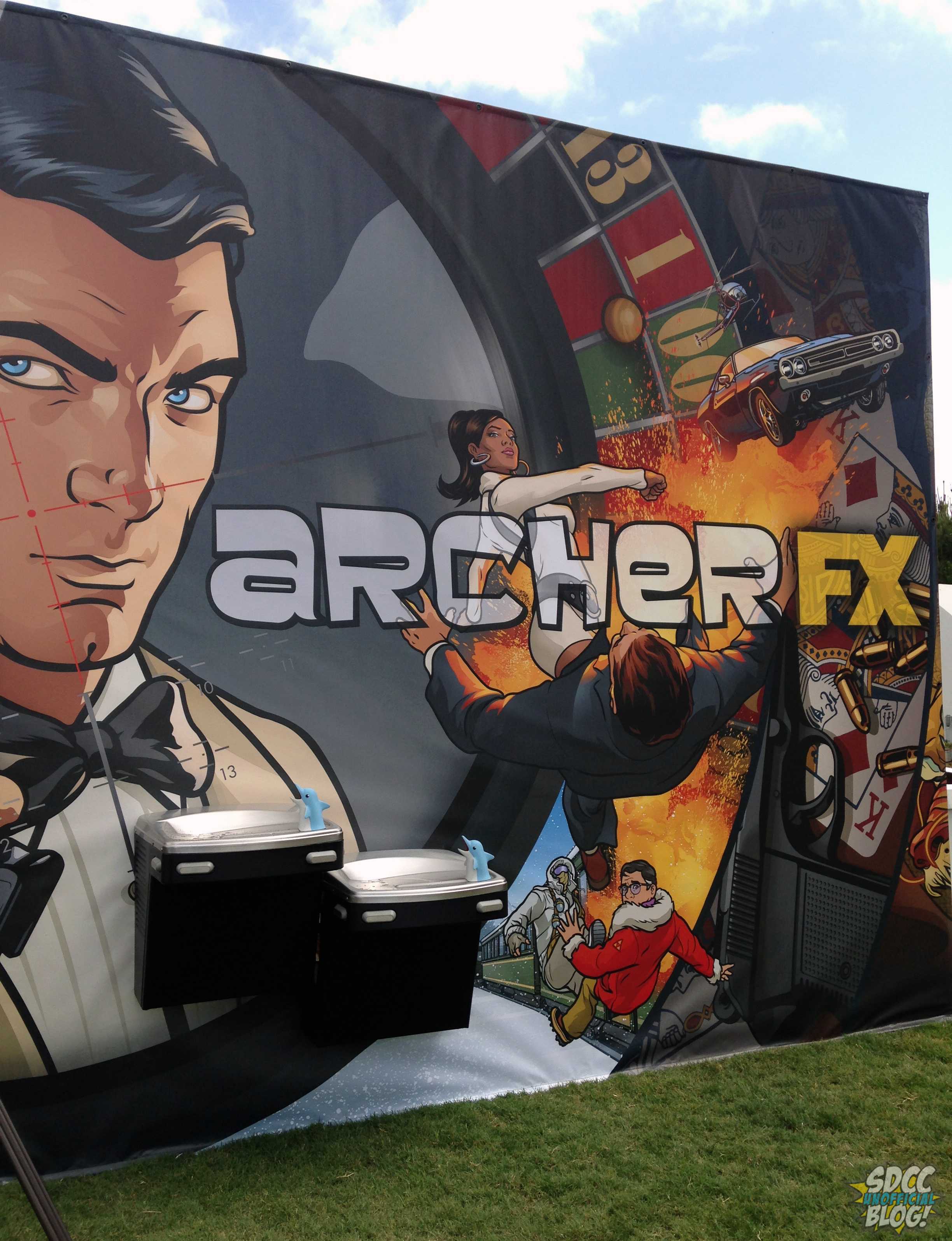 Author Victoria Aveyard mentioned on her tumblr that she'll be at San Diego Comic-Con this summer, where she'll presumably be signing autographs for fans.
The Englishman in San Diego himself, Leonard Sultana, revealed that he'll be hosting a panel at Comic-Con this year. Although he couldn't delve into specifics, earlier this year he had mentioned that he was submitting for a panel with a notable anniversary not being covered by CCI. So since 2016 marks the tenth anniversary of Hannah Montana's premiere, that's our guess! (We kid, we kid)
Well, everyone else is teasing theirs so I might as well: I'm hosting a panel at #SDCC2016. How about that, huh? Crazy, right?

— An Englishman In San Diego (@EnglishmanSDCC) June 2, 2016
Those teases! Tamashii Nations, Bandai's premiere collectibles brand who always bring some of the best San Diego Comic-Con exclusives, teased their SDCC 2016 exclusive announcements would be forthcoming soon.
It's June already? Where did the time go? #SDCC pic.twitter.com/6zAnVdVT1K

— TamashiiNations (@TamashiiNations) June 3, 2016
Cyclops Print Works will be partnering up with Gallery Nucleus at SDCC this year, and you can find them both at Booth #2643, where it sounds like they'll be debuting some new prints.
Or how about…AT SDCC. Booth #2643 with @gallerynucleus https://t.co/qre7mDICgg

— Cyclops Print Works (@CyclopsPrints) June 2, 2016
Artist Edwin Huang revealed a Street Fighter print that he'll have available at San Diego.
Here's my World Warriors piece finished. Will have this as a print for EVO and SDCC #edwinhuang #streetfighter pic.twitter.com/yrKTBf7Svu

— Edwin Huang (@ironpinky) June 3, 2016
Fantasy and science fiction author Kate Elliott mentioned on Twitter that it "looks likely" she'll at the convention this year.
One last thing: It looks likely I will be at #SDCC
Whoo!!!

— Kate Elliott writing yet another book, go figure (@KateElliottSFF) June 3, 2016
Feeling crafty? Want something fun to do with your kids at SDCC? Starr Wilde is bringing back the Kids Craft: Steampunk panel, where this year she'll be teaching kids to make steampunk hats.
@StarrWilde Our panel was a hit last year so #SteampunkFortress is having a kids craft panel to make #steampunk hats this year

— StarrWilde (@StarrWilde) June 4, 2016
Beware the Ides of March — and also of signature gatherers in San Diego claiming that their petitions will help keep Comic-Con in town. The San Diego Reader reported that a as-of-yet-unnamed group is once again trying to solicit signatures by telling folks that their petition will help keep San Diego Comic-Con in, well, San Diego. Comic-Con International's David Glanzer re-iterated to the Reader that they're not for any non-contiguous expansion (so a separate building, like the Chargers and the Citizens Initiative want), and that they're not involved in any signature-gathering.
Chris Yogerst, the author of From the Headlines to Hollywood: The Birth and Boom of Warner Bros, revealed that he'll be on a panel at this year's convention.
Excited to announce that I'll be presenting on a panel at @Comic_Con in San Diego! Details coming soon…

— Chris Yogerst (@chrisyogerst) June 4, 2016
Collectibles company nsurgo showed off what we suspect is an UDON San Diego Comic-Con exclusive. The Evil Ryu skateboard (the one on the right, below) looks pretty sweet.
https://twitter.com/nsurgo/status/738881695315726336
Anything we missed? Let us know in the comments, drop us a line or tweet us at @SD_Comic_Con.