Didn't we just have one of these yesterday? And the day before? Well, yes, we did – but there's still plenty of San Diego Comic-Con news left to share with our readers, including first looks at The Loyal Subject's SDCC exclusive, word of a Vikings figure headed to the con, autograph and panel news, and even some info on how to score reservations at the popular eatery Nobu.
Here's a look at the news you might have missed:
Author Mari Naomi revealed on Twitter that she'll be on a panel at San Diego Comic-Con called Generations of Women in Comics, featuring Trina Robbins, Mary Fleener, and Anina Bennett. The panel date she posted says July 24, 2016 (Friday) — so we're not sure if the panel is really Sunday, July 24 or Friday, July 22. Either way, it will be at 3:30PM.
HOLY SHIT LOOK AT THIS AMAZING PANEL I'M GONNA BE ON AT COMIC-CON pic.twitter.com/hUl8rlpTGw

— MariNaomi (@marinaomi) June 9, 2016
Occasionally, you might want to eat at Comic-Con (weird, right?). When you do, Nobu is a good option, as it's both close and delicious. They've got instructions for how to make reservations during San Diego Comic-Con on their site.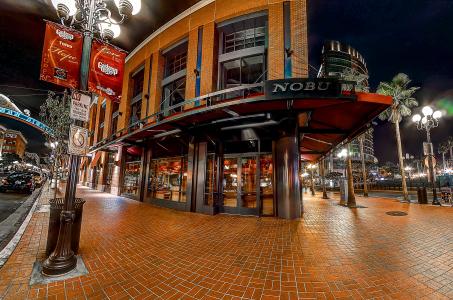 Masked Republic, who specialize in Lucha Libre events, revealed that several performers will be heading to the Headlocked Comics booth during the convention. More details TBA.
You'll also be able to meet many of the stars of the @FCW_SanDiego events that weekend as we join @HeadlockedComic in their booth @Comic_Con

— Masked Republic (@maskedrepublic) June 13, 2016
This should come as no surprise, but Mondo – the makers of incredible pop culture posters and vinyl – won't be doing pre-orders for their SDCC releases, as per usual.
no, unfortunately no pre-orders for SDCC releases

— MONDO (@MondoNews) June 13, 2016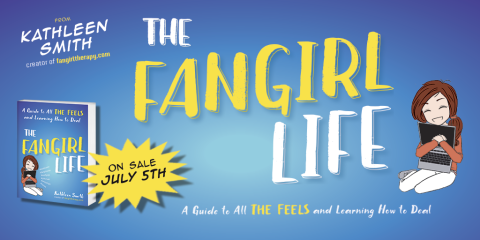 Comic book artist J. Scott Campbell will be at San Diego Comic-Con, and it looks like his exclusive Betty and Veronica covers will be at the con. From earlier this month, here's a look at his cover:
👩🏻💘👩🏼 PRE-ORDER Betty & Veronica #1 with cover art by @JScottCampbell https://t.co/fcUZTzGm2c pic.twitter.com/cswq6hL8Nh

— J. Scott Campbell♠️🎨 (@JScottCampbell) June 13, 2016
https://twitter.com/stevenganne/status/742069278095114240
Do you want to get paid to attend San Diego Comic-Con? A "major television network at Comic-Con" is currently seeking brand ambassadors to work Thursday – Sunday to promote the network's shows by delivering key talking points, assisting with photo giveaway elements, and providing a positive brand experience. You can find more information, and apply, on EPS Talent.
Colleen Houch, author of the Tiger's Curse series, revealed via Twitter that she will be at SDCC this year.
Just heard I'm headed to San Diego @Comic_Con! Pretty sure that means there will be #Recreated books =) Now where is my @bbcdoctorwho shirt?

— Colleen Houck (@ColleenHouck) June 13, 2016
Author Seanan McGuire announced that you'll be able to pick up free color versions of a new map for the world of her series October Daye. Grab the maps at the Penguin Booth while supplies last.
If you're coming to @Comic_Con, you can get an early look at the new October Daye map, with a FREE COLOR VERSION at the Penguin Booth!

— Seanan McGuire (@seananmcguire) June 13, 2016
Crocheter and artist Jennifer Nolan showed off the world's most adorable crocheted cacti, which can be found at her booth at the con. #cactiofinstagram, indeed. Jennifer made a second post, giving a closer look at crocheted cacti with a top hat.
For collectors of popart and toys, RYCA is bringing 65 numbered and signed Art trooper 2 Basquiat edition to SDCC.
Brittney Lee announced on her Instagram account that she will be headed to SDCC as she is starting to plan on what to bring. Let her know what you'd be interested in seeing from her!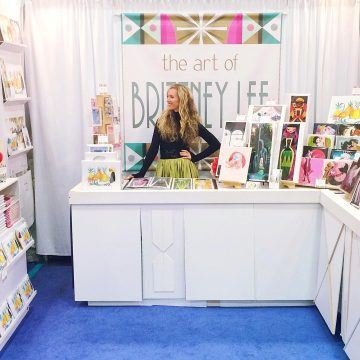 The Motion Picture Costumers Union apparently has some BIG plans for SDCC this year. The tease was mentioned in this post on Instagram.
Iconic Inks will be doing several CGC Signature Series signing opportunities at SDCC. This includes Stan Lee! Their Instagram post explains how to get the process started with Iconic Inks if you're interested.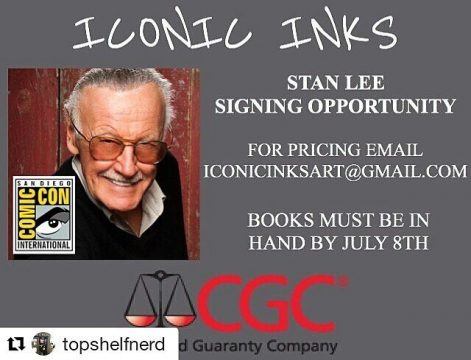 Artist Elias Chatzoudis will be heading to SDCC and is open for pre-commissions! Elias' tweet reveals his entire con schedule for the rest of the year.
Comic cons update @MassiveComiccon #sdcc @baltimorecomics @NYCC2016 pic.twitter.com/7f2aA1ijep

— Elias Chatzoudis (@EChatzoudis) June 13, 2016
Voice over actress Anna Brisbin will indeed be at SDCC though her tweet says the "majority of the weekend".
YES! I intend to be at San Diego Comic Con for the majority of the weekend! 😀 https://t.co/OgIPHUvGyX

— Anna Brisbin 🌙 BAYONETTA 3 (@BrizzyVoices) June 14, 2016
The question on everyone's minds: Will this finally be the year that Netflix shows up with an official presence? Although actress
Krysten Ritter made comments earlier this year to the effect that she'll be at the convention this year
, it was never a certainty that she'll be there to promote
Marvel's Jessica Jones
. But now actor Peter Shinkoda, in
responding to a fan about the Netflix series Daredevil
being at SDCC, said he'll be there Saturday afternoon. Peter, known for his role as Nobu on
Daredevil
, doesn't specify why he will be there though – but it seems just a little more possible.
https://twitter.com/PeterShinkoda/status/741036962409127936
Was told by my appearance mgr @derekmaki from @coolwatersprods that I will B signing autographs @Comic_Con this year!!! #SDCC2016 #Aliens

— Carrie Henn (@RealCarrieHenn) June 14, 2016
The Loyal Subjects gave another tease for their upcoming San Diego Comic-Con exclusives, this time for two Teenage Mutant Ninja Turtles figures.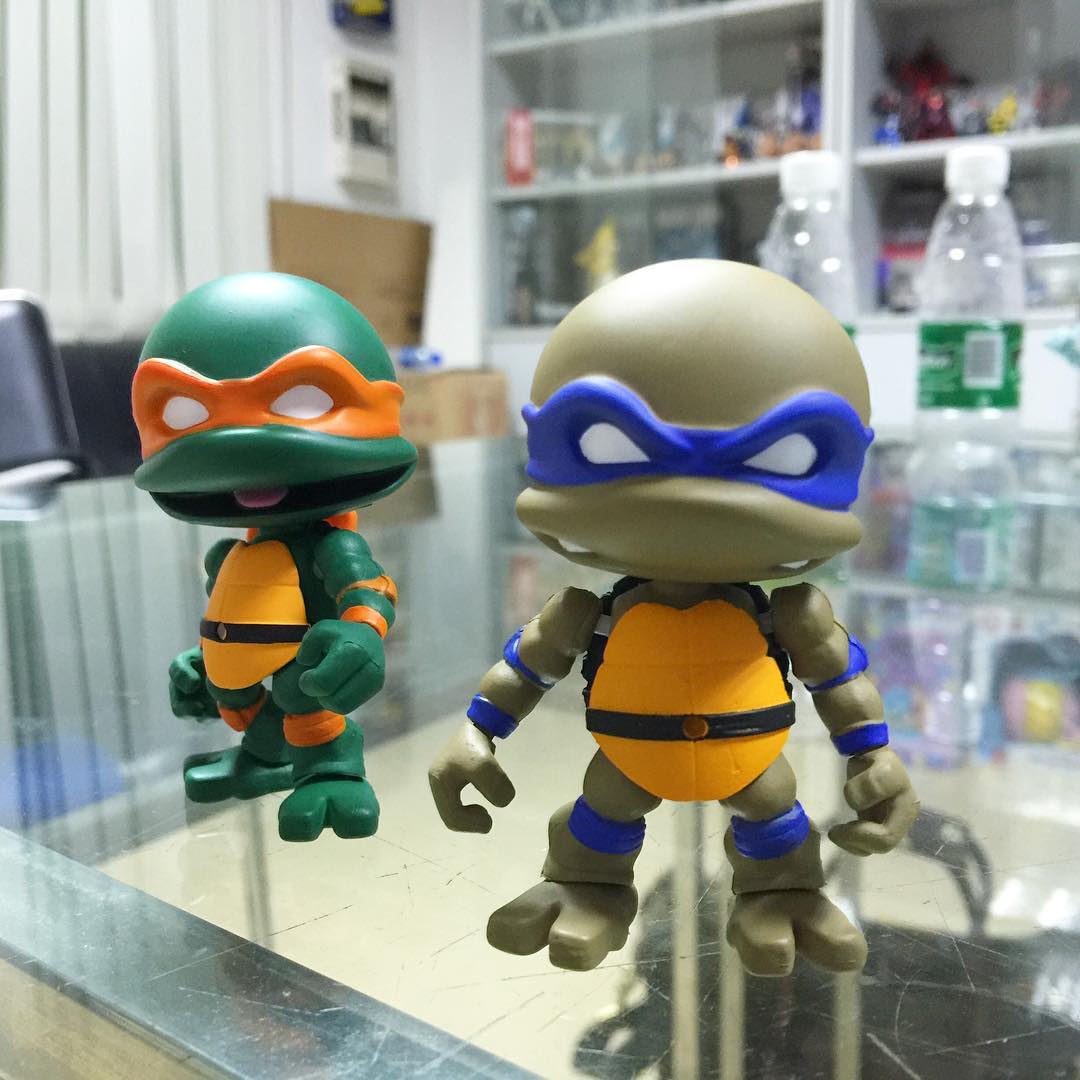 Break out the drinking horns, as it looks like Chronicle Collectibles may have a 1/6 scale collectible figure for Vikings at this year's San Diego Comic-Con. They posted this teaser image on Twitter:
https://twitter.com/ChronicleLLC/status/742745126175277056
HangingChad Entertainment will have lots to offer attendees at Small Press Booth #L-09, where they'll be offering two complete volumes of the critically acclaimed superhero crime noir thriller The Adventures of Mighty Moose, as well as a handful of homage prints of Mighty Moose. Here's a look at one of the prints: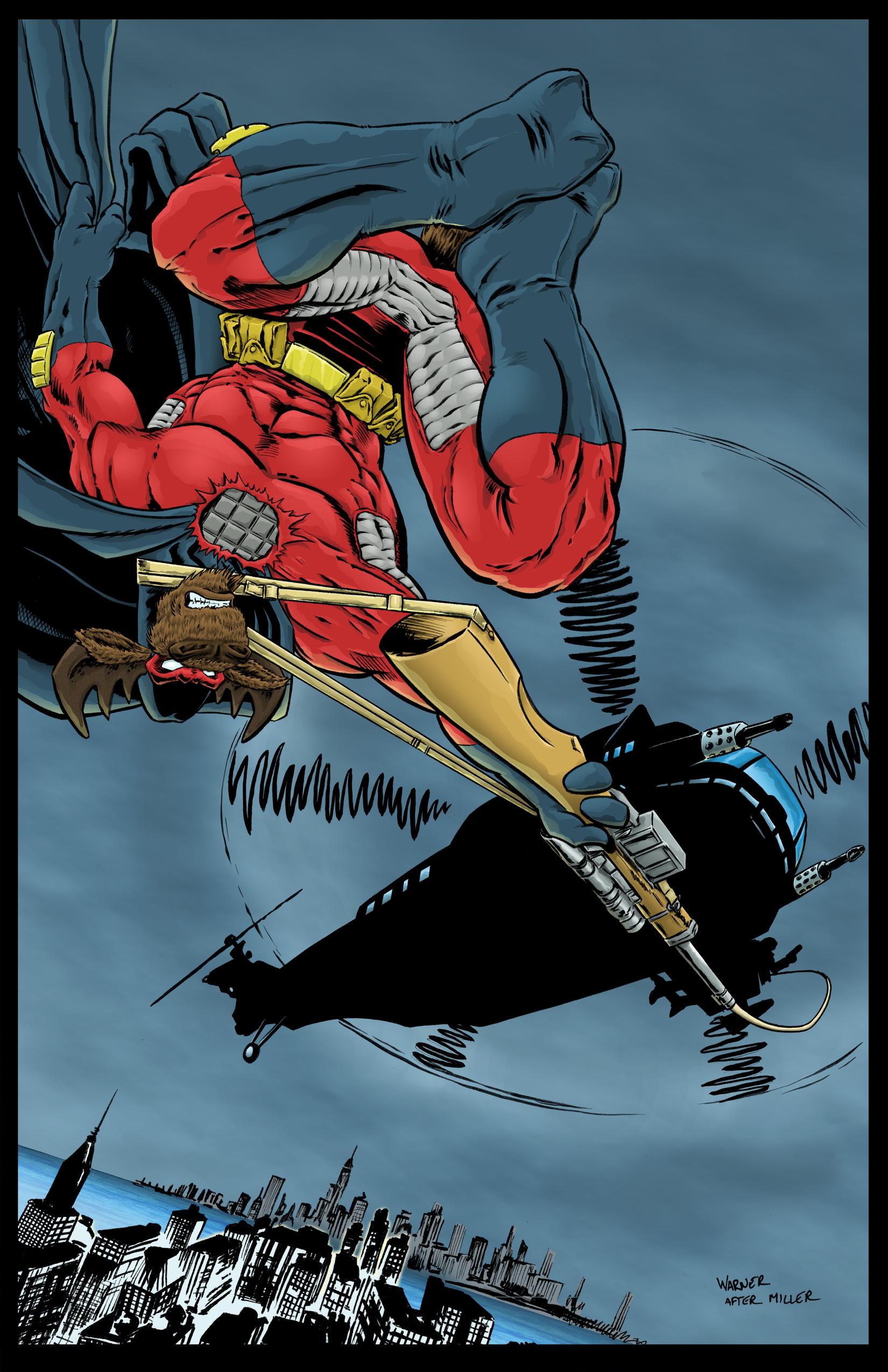 Anything we missed? Let us know in the comments, drop us a line or tweet us at @SD_Comic_Con.