There was a whole lot of news today – from 21 WB TV panels to the entire line-up of Bandai San Diego Comic-Con exclusives. But that doesn't mean that was all the news, as we have some additional cast for those WB panels, news of 3D printed candy, word on Doug Jones and Janet Varney, and much more.
Here's a look at the news you might have missed:
You can get your sugar fix during SDCC thanks to the SweeTart Truck. A Facebook post recently revealed that the truck will be present during SDCC and will have a 3D printer producing candy, so color me interested! As SweeTart is a sponsor of EW's Con-X offsite, it wouldn't be surprising to find the truck there.
Korra fans brace yourselves for the new bit of news that Janet Varney will not be at SDCC. A tweet from the voice of Korra recently revealed that she will be filming in Atlanta.
I was supposed to be doing a bunch of stuff there…. But looks like I'll still be shooting in ATL!

— Janet Varney 🏳️‍🌈 (@janetvarney) June 25, 2016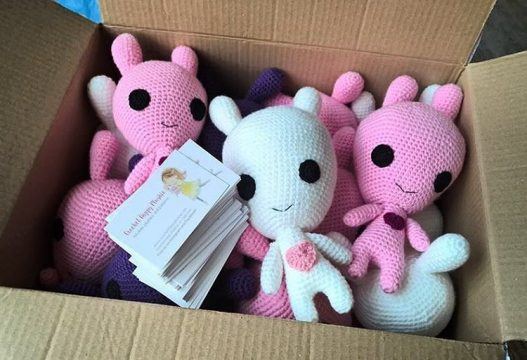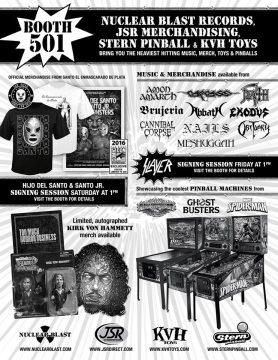 Comedian and actor Josh Robert Thompson recently took to Twitter to an answer a fan about a con appearance. He will be at SDCC in some capacity at least!
https://twitter.com/joshrthompson/status/746801680004485120
Two big names in the comic book world will not be making the trek to SDCC next month as Dan Slott and Jim Steranko both mentioned on Twitter that will not be attending.
Sorry. No plans for SDCC this year.

— Dan Slott (@DanSlott) June 25, 2016
.@DAvallone Hey, David! I'm crushed to say I'll be MIA for SDCC this year–which means you'll have to get into TROUBLE on your own, amigo!

— Jim Steranko (@iamsteranko) June 27, 2016
Speaking of those who won't be at the convention – actor Doug Jones, who was previously reported to be in attendance for a Space Command panel, also won't be making the trek this year after all due to filming.
Unfortunately no, I will be filming and unable to attend #SDCC this year 😭

— Doug Jones (@actordougjones) June 26, 2016
Are you a fan of Lucha Libre? Then head to the Nuclear Blast Records Booth #501 on Saturday, July 23 at 1PM for a signing with El Hijo del Santo and Santo Jr. for a special signing. There will also be an exclusive lithograph designed by artist Marcelo Vasco only available at SDCC as well.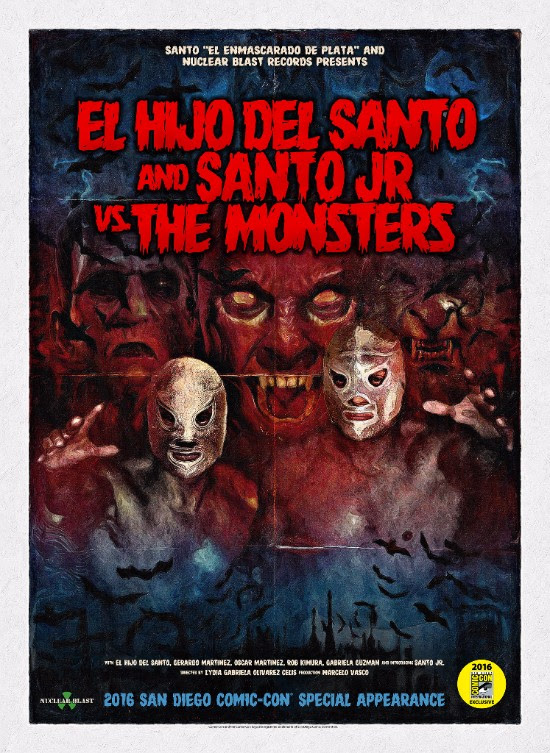 https://twitter.com/Sam_Levine/status/747135497445617664
With all of that awesome WB TV panel news this morning, one thing was notably missing: The cast in attendance for the majority of shows. However, that doesn't mean that actors haven't started announcing on their own, so here's a quick round-up of that:
Brandon Routh will be in attendance for DC's Legends of Tomorrow
The @TheCW_Legends panel @ #SDCC2016 will begin at 4:15pm in Ballroom 20 on Sat. July 23rd! It'll be fun to talk about season 2! #WBSDCC

— Brandon Routh 🇺🇦 (@BrandonJRouth) June 27, 2016
Actress Madelaine Petsch will be at the panel for Riverdale.
It's official see u there 🎉 https://t.co/pLn1YiF9mQ

— Madelaine Petsch (@madelainepetsch) June 27, 2016
Fans of Arrow can look forward to seeing Echo Kellum.
Im so pumped for Arrow's SDCC panel y'all! It's gonna be at 5:45pm in Ballroom 20 on July 23rd. And these first scripts are 🔥#LetsGo #WBSDCC

— Echo Kellum (@EchoK) June 27, 2016
For The Flash, both Keiynan Lonsdale and Danielle Panabaker will be in attendance.
https://twitter.com/KeiynanLonsdale/status/747508441455824898
https://twitter.com/dpanabaker/status/747479240354893825
Arthur Darville will join Routh on the Legends of Tomorrow panel.
Looking forward to heading to #SDCC in July for @TheCW_Legends

— Arthur Darvill (@RattyBurvil) June 27, 2016
And Rob Benedict and Richard Speight are returning to moderate the Supernatural panel.
Happy to announce @dicksp8jr and I will be returning to moderate the #Supernatural panel, Sun 7/24, 11:15am in Hall H #WBSDCC! Let's party!

— Rob Benedict (@RobBenedict) June 27, 2016
Anything we missed? Let us know in the comments, drop us a line or tweet us at @SD_Comic_Con.