It's a big year for Captain America – as the character celebrates his 75th anniversary this year, and to celebrate, Marvel is unveiling a 13-foot-tall bronze statue of Captain America at San Diego Comic-Con (before it heads to Brooklyn's Prospect Park in August 10).
The bronze statue features the movie quote "I'm just a kid from Brooklyn" from Captain America: The First Avenger, and the character posed with his shield. From USA Today, here's an artist rendering: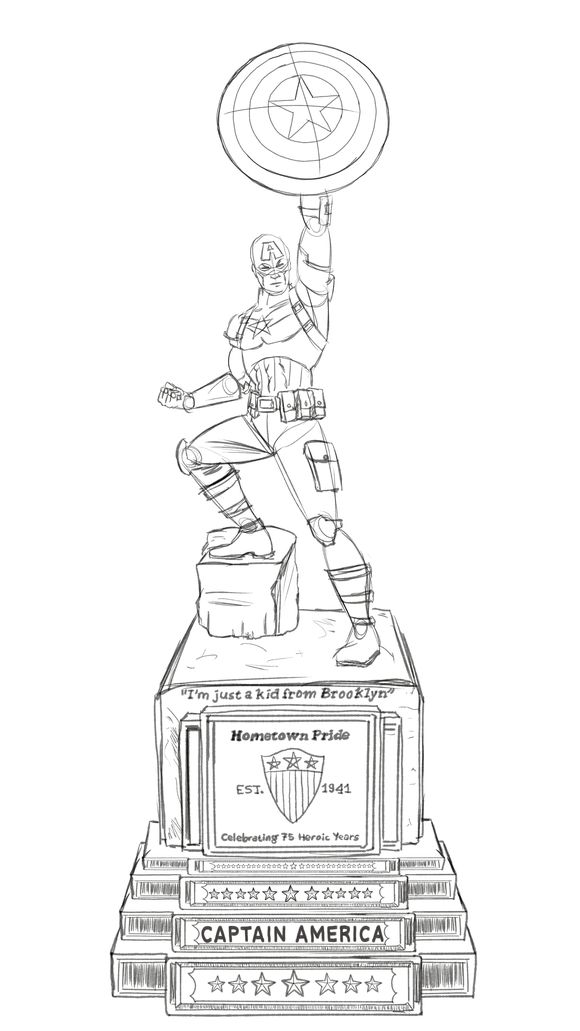 There's no word yet on where the statue will be displayed at the convention, but our guess is the Marvel booth on the exhibit floor. USA Today also reports that Comicave Studios (who designed the statue with Marvel artists) will be selling a limited-edition line of 750 12″ bronze replicas and 100-made-to-order 35″ pewter ones. Will those be Comic-Con exclusives? We'll have to wait and see.
Marvel will keep fans updated on his post-Comic-Con journey through social media.