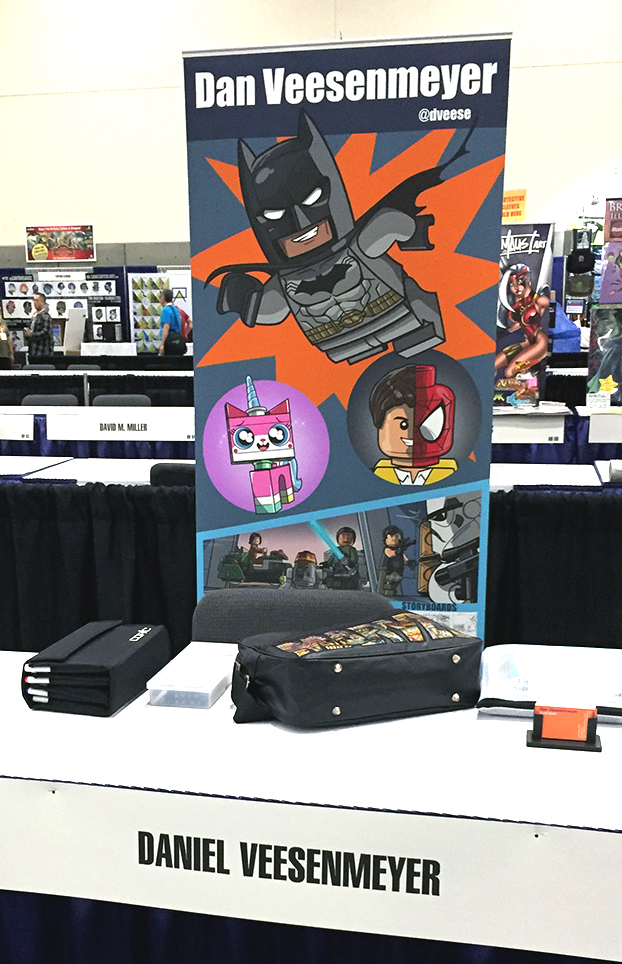 With less than two weeks to San Diego Comic-Con, if you haven't already started breaking out your spreadsheets and Google calendars to plot out your schedule and which booths you're going to be stopping by – well, you're clearly less stressed than us. But if you have started, there's a name that you should probably add: Dan Veesenmeyer, who can be found at Artist Alley Table #EE-21.
If you've been reading our Under the Tents columns, you're probably already familiar with Veesenmeyer's work.
A contract illustrator that has been exclusively working on LEGO licensed product and publications (including the LEGO Marvel Avengers video game and the upcoming How to Draw LEGO Ninjago book for kids), Veesenmeyer turns your favorite pop culture characters into adorable LEGO creations.
He'll have a limited run of prints (signed and hand-numbered) and original artwork, as well as on-site commissions for fans (though his list fills up fast, so make sure to stop by as early in the week as you can to get on the list). Prints start at $10 each, and single character LEGO Minifigure inked sketches start at $40. You can also bring your kids by for free, quick head sketches all weekend.
Here's a look at some of his work, available to pick up at the show, and you can also find him on Twitter at @dveese: