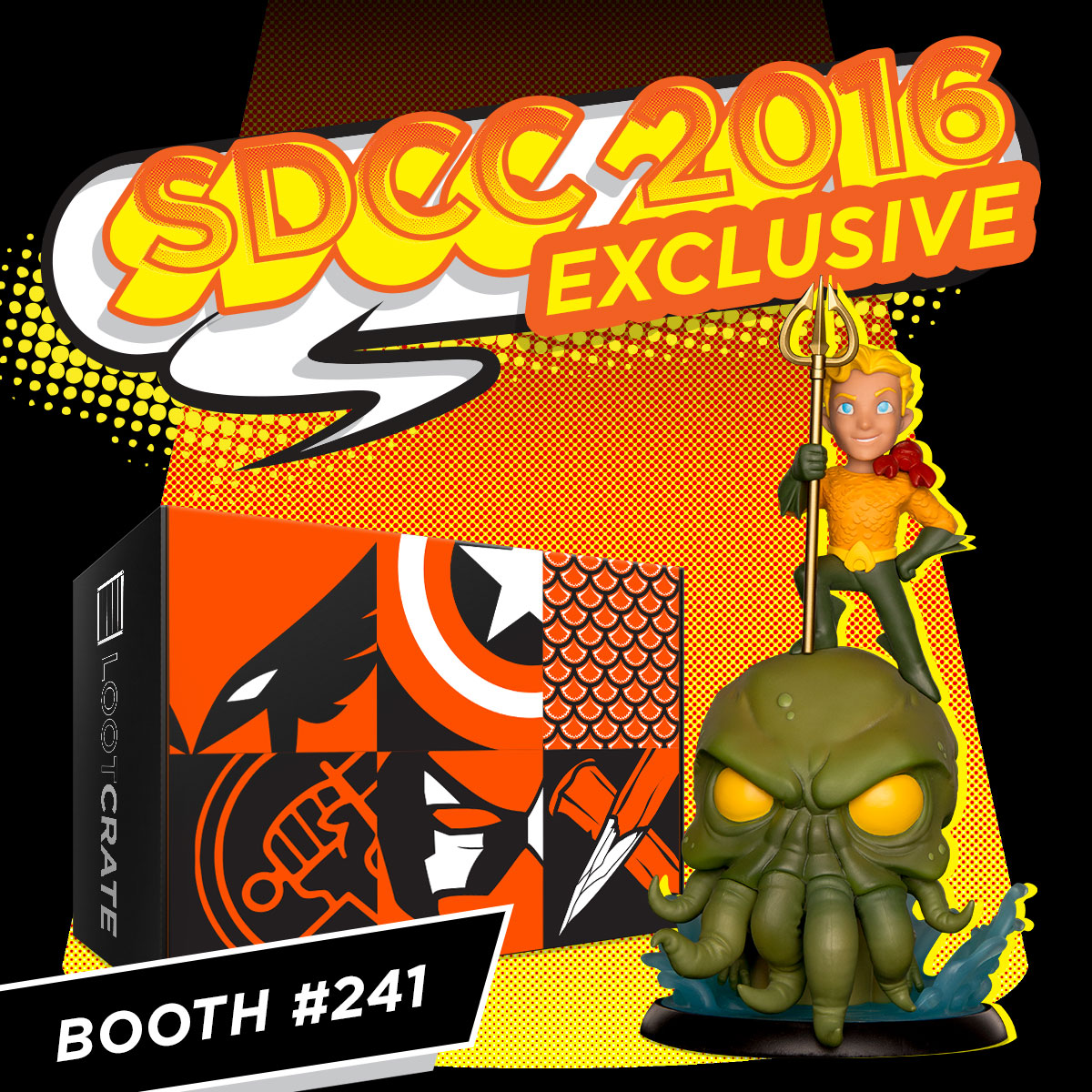 Loot Crate is teaming up with GamesRadar+ to offer Comic-Con attendees two exclusive crates this year: Gallery of Heroes and
LOOT4FANGIRLS.
For those unfamiliar with Loot Crate, the subscription box service sends out monthly boxes built around a theme. You don't know what will be in the box until it arrives – but you know it will be awesome.
The exclusive, limited edition Gallery of Heroes crate will celebrate fan-favorite heroes across genres, including characters from DC, Marvel, Buffy the Vampire Slayer, Hellboy and others – while LOOT4FANGIRLS features female heroes from DC, Marvel, Star Trek, AMC's The Walking Dead, and others.
The Gallery of Heroes Crate, more specifically, will include six exclusively licensed products, including an exclusive QMx Aquaman figure. The crate will also include a tee that really slays, a piece of high-flying apparel, one red-hot figure, a marvelous homegood, and a super fly collectible.
The LOOT4FANGIRLS box will include a fantabulous dress from Her Universe (available in S-3XL sizes), some out-of-this-world gear, a wonderful figure to add to your collection, a killer accessory, and a stylish offering from Espionage Cosmetics.
You can pick up the Gallery of Heroes crate for $100, and/or The LOOT4FANGIRLS crate for $55, at Booth #241.