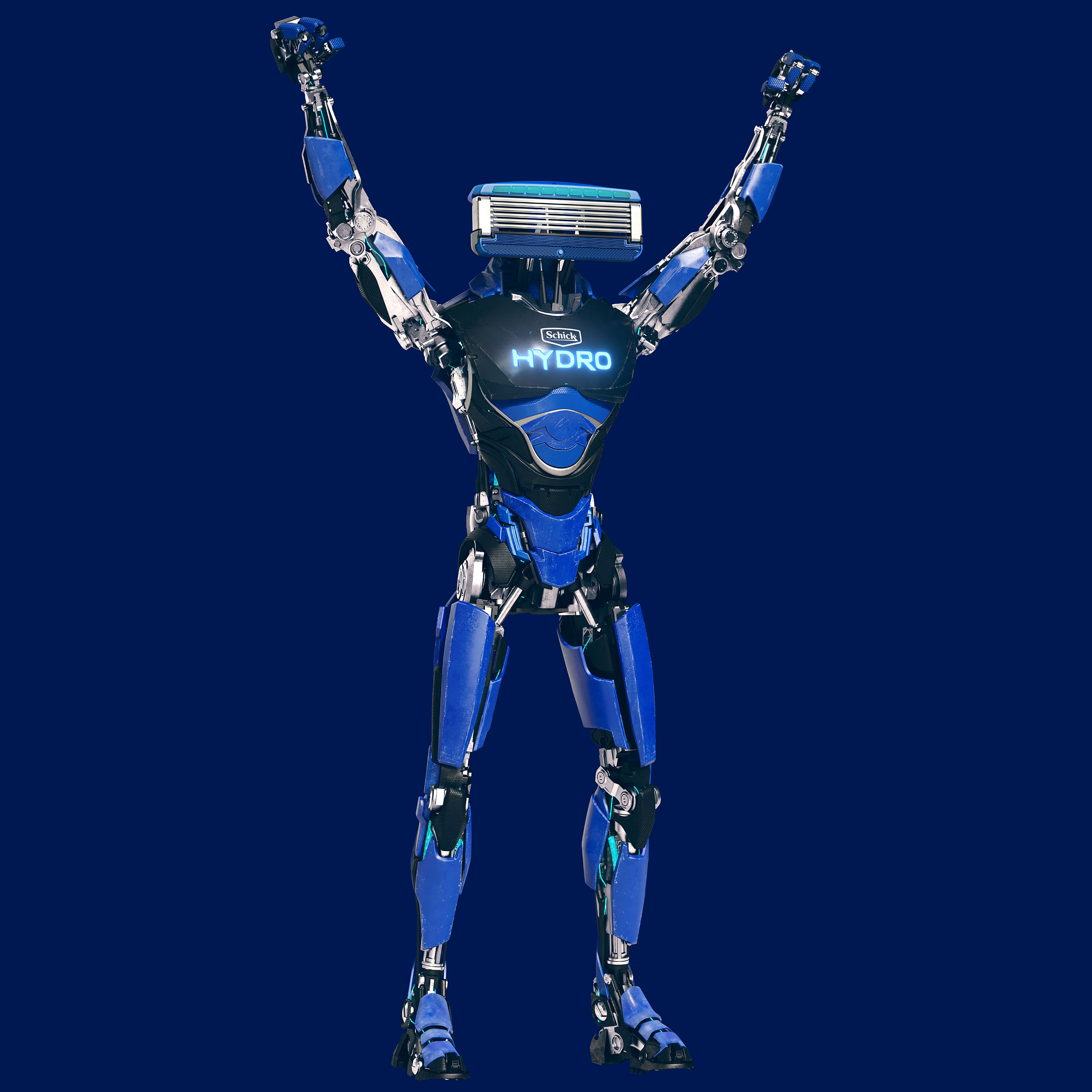 While the details of what's coming to Entertainment Weekly's Con-X have been a little sparse so far (though we're excited about that SweeTARTS truck that will be 3-D printing candy, because what), EW and Shick Hydro just revealed some big news.
At the Entertainment Weekly Con-X fan festival event, Schick Hydro will be introducing "larger-than-life Robot Razor, the superhero razor ready to dive into the fanfare and smooth out the many irritations that often damper fan experiences." So what does that actually mean?
There will be a Hydration Station and a Super Shave Shop at the event, where guys will receive a free custom shave from professional barbers – including hero and villain facial hairstyles – and have the chance to meet Robot Razor, as they're encouraged to share their clean-shaven selfies on social media with #HydroRescue. Robot Razor will also be wandering the area, helping attendees out by passing out water, sunscreen, and treats.
In the lead-up to the event, Schick Hydro is launching a #HydroRescue social media campaign today from 9AM-9PM ET, where guys are encouraged to tweet some of life's funniest irritations with #HydroRescue and #Contest for a chance to win an all-expense-paid trip to San Diego with a friend, meet Star Trek Beyond's Zachary Quinto, and enjoy VIP treatment at the Schick Hydro Super Shave Shop and Hydration Station.
According to the press release, some submissions will be replied to from the SchickHydro Twitter account with images of Robot Razor fixing entrants' irritations in the form of real-time sketches by professional comic artists, showcasing the character's powers as he protects guys against their most annoying irritations. Along with the grand prize winner, two runners-up will also be selected to have sketches of their submissions turned into dynamic illustrations, creating limited-edition posters that will be displayed and distributed at the Schick Hydro Super Shave Shop. Famed artists creating the fan-submitted Robot Razor scenarios are Livio Ramondelli and Ryan Odagawa.
Attendees at Con-X can also receive autographed posters from Ramondelli and Odagawa.