Setup is currently ongoing for the Star Trek Beyond red carpet premiere happening in two days (yes, two days!) – and Shawn Marshall of Parks and Cons has a look at the preparation.
[UPDATE] The IMAX screen is now up! Here's what the setup looks like now.
[PREVIOUS]
There are seats — but these were also up for last year's Star Wars: The Force Awakens concert, and it's where the VIPs sat. So it's possible the same may be true for the Star Trek screening.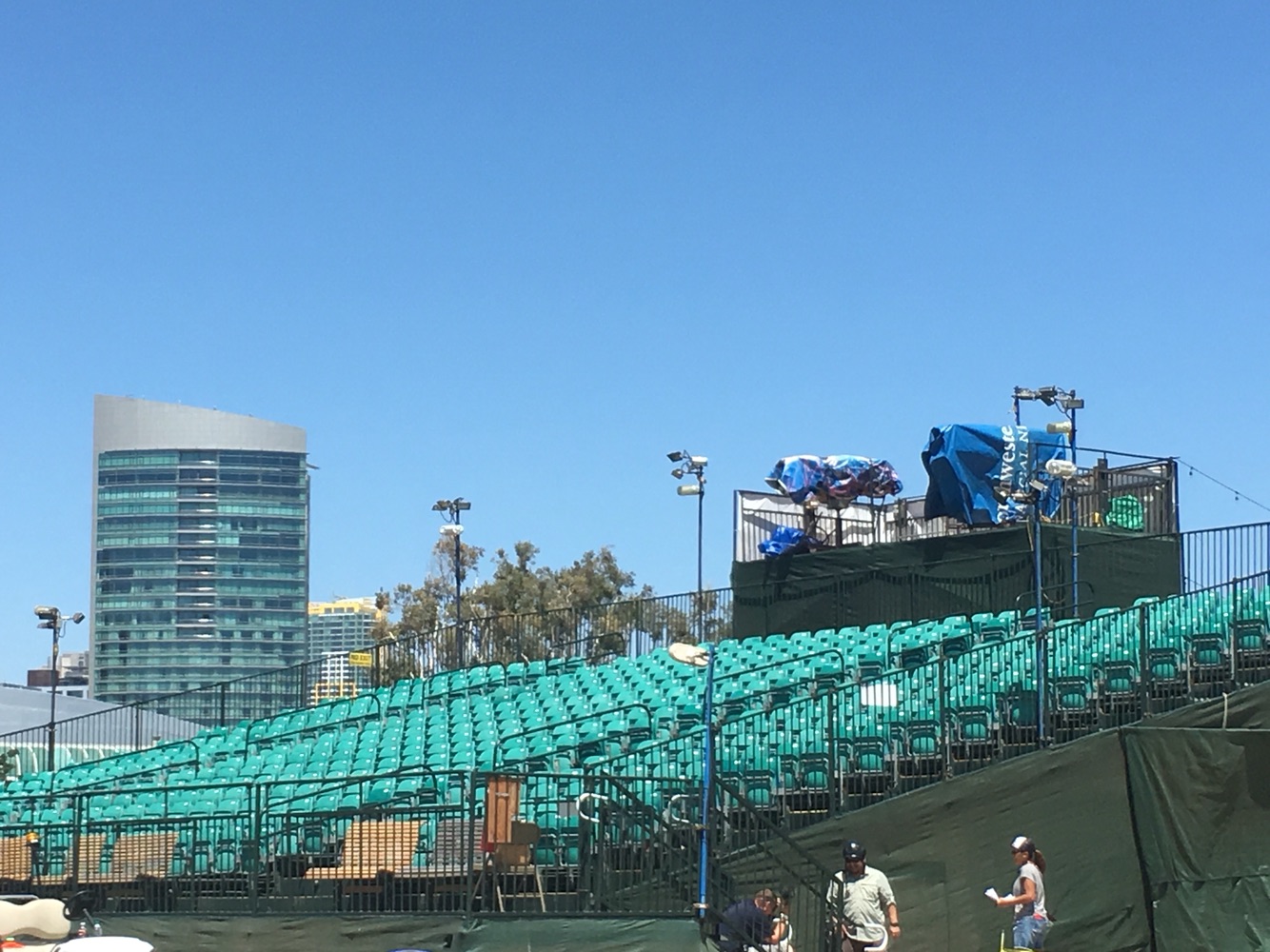 Here's a look at the rest of the area currently. Not much going on beyond work on the stage area.