Titan Entertainment, who always bring all manner of adorable items to San Diego Comic-Con, are back again this year with exclusives and debuts for some exciting licenses, including Doctor Who, Adventure Time, and Ghostbusters. Plus, they've also got a making of Hannibal book, and more.
You can score Titan's exclusives and debuts at Booth #5537.
Here's a look at their offerings:
[UPDATE July 7]
Titan added a few exclusive comics to their offerings this year. Penny Dreadful #3 SDCC exclusive cover by interior artist Louie De Martinis is available for $5.00. And Bleeding Cool posted this Doctor Who comic "The Long Con" starring the Tenth, Eleventh and Twelfth Doctors will be a SDCC exclusive with art by Leandro Casco, Simon Fraser, and Walter Geovanni. It will be available in two covers by artists Alice X. Zhang  and Simon Fraser. These will all be available at Titan's booth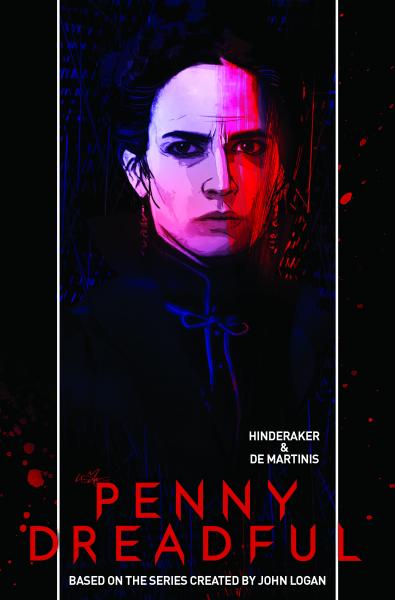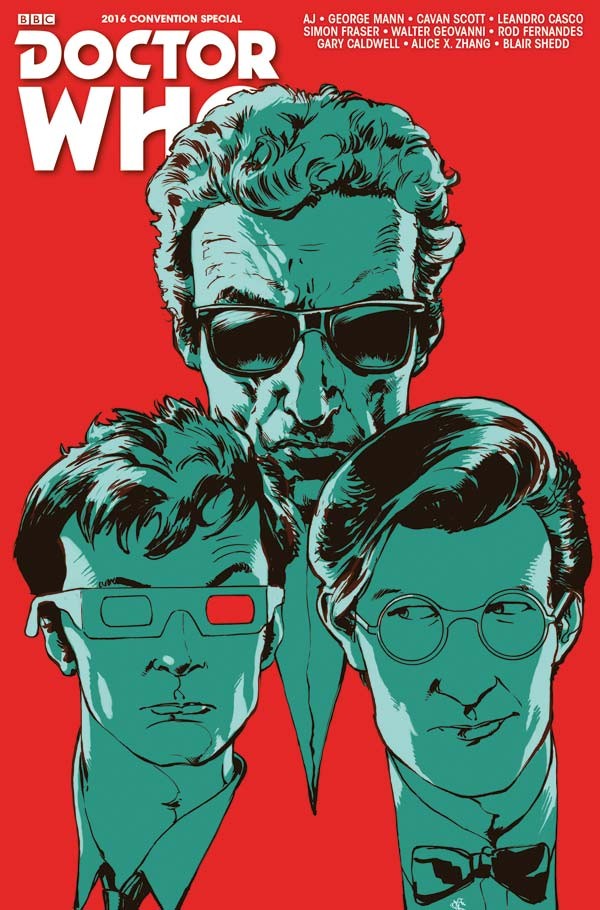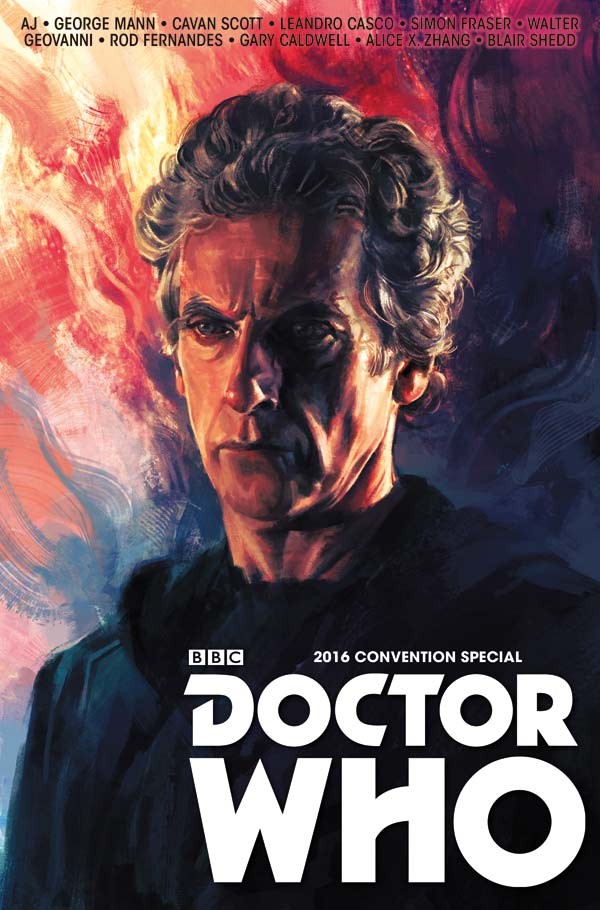 [UPDATE July 6]
John Barrowman announced today that attendees will be able to pick up a SDCC exclusive variant Torchwood #1, which sees Captain Jack come back to Cardiff to engage the help of the last person who expected to see him again: Gwen Cooper. The exclusive will also include The Selkiw, with a brand new cover from comic book legend Tommy Lee Edwards.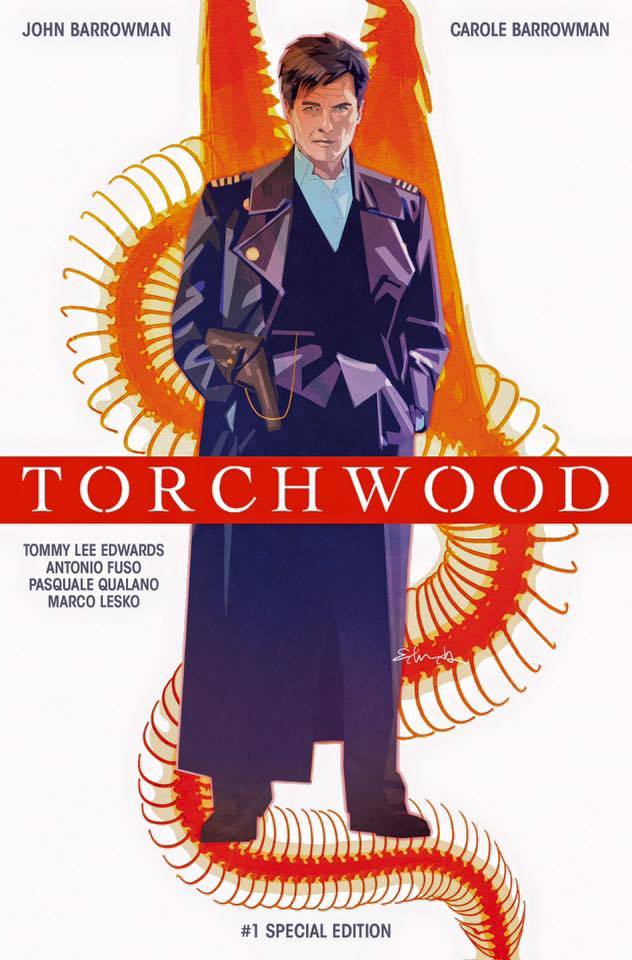 [UPDATE July 5 #2]
Bandai announce via Twitter that a San Diego Comic-Con exclusive cover of Dark Souls #3 will be available at the Titan booth. There are no details yet as to price or print run.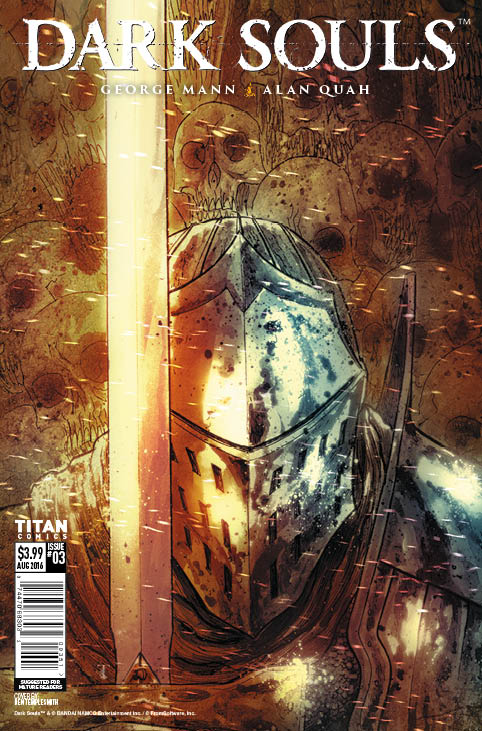 [UPDATE July 5]
Titan Comics are bringing NBA legend Kareem Abdul-Jabbar to Comic-Con, along with his all-new comic book adventure, The Apocalypse Handbook (co-written with Raymond Obtsfeld). In the comic, the diffident, brilliant Mycroft pulled into a globe-spanning adventure at the behest of Queen Victoria and a secret organization at the heart of the British government. A madman is on the loose with futuristic weaponry capable of destroying civilization in the most horrific manner. Can the smartest man in England set aside his idle, womanizing ways long enough to track down the foe that may be his match? You'll be able to grab the debut of the comic ahead of its August 3 release and a special never-before-released variant cover. Here's a look: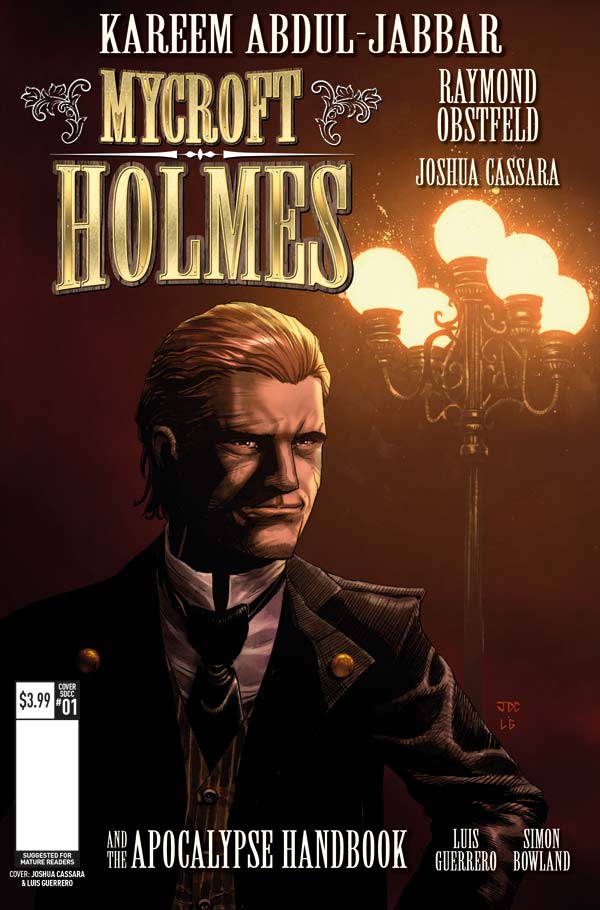 [UPDATE July 4]
As first reported by Sherlockology, Titan will also have an exclusive variant cover for Sherlock: A Study in Pink manga at SDCC this year.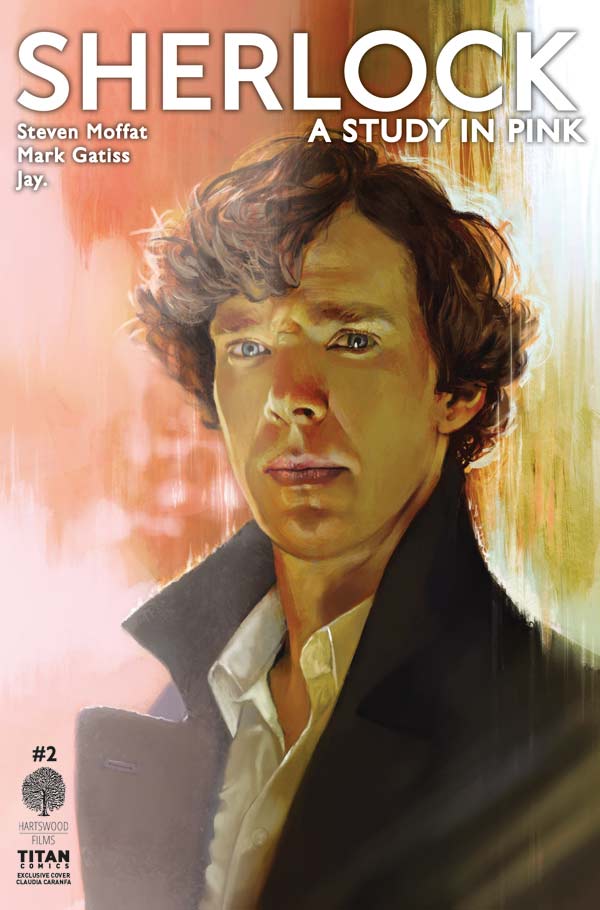 [UPDATE June 29]
2000AD: T-Shirt: Dredd Helmet Quote ($20): Our favourite Judge has said some pretty memorable things in his time as enforcer of Mega-City One! Check out some of his best quotes all cleverly arranged in the shape of his iconic helmet!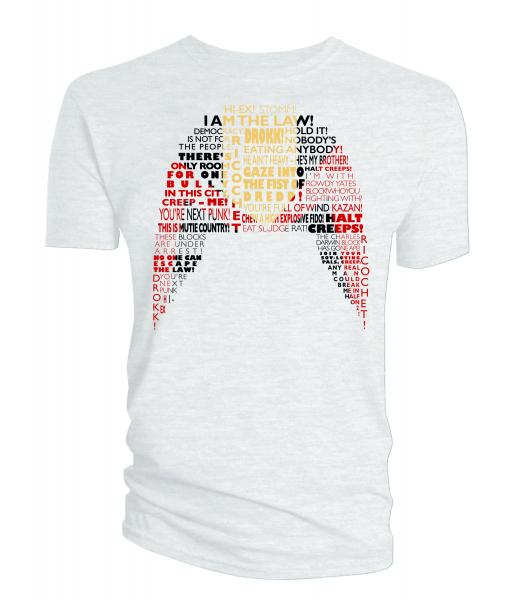 2000AD: T-Shirt: Judge Dredd "It's Delicious" ($20): Umpty Candy was "the sweet that was too good to eat". In fact, it's so good even Judge Dredd endorses it!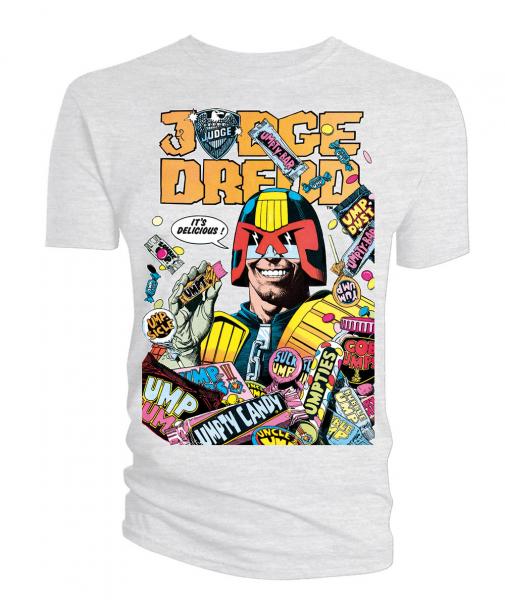 Aliens: The Set Photography ($40): Exclusive first availability at Comic Con! Celebrating the 35th anniversary and featuring a wealth of never-before-seen set photography and in-depth interviews with cast and crew, this gorgeous coffee table book will not be available anywhere else until its publication.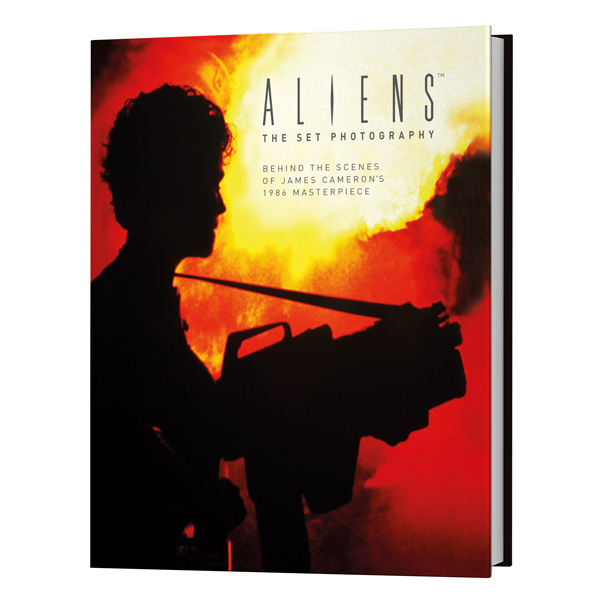 Batman V Superman: Dawn of Justice: The Art of the Film signed by Zack Snyder ($75): Boasting all the art and behind-the-scenes info a Super Hero fan could want, this edition also features a tipped-in signature sheet complete with an exclusive sketch by Zack Snyder!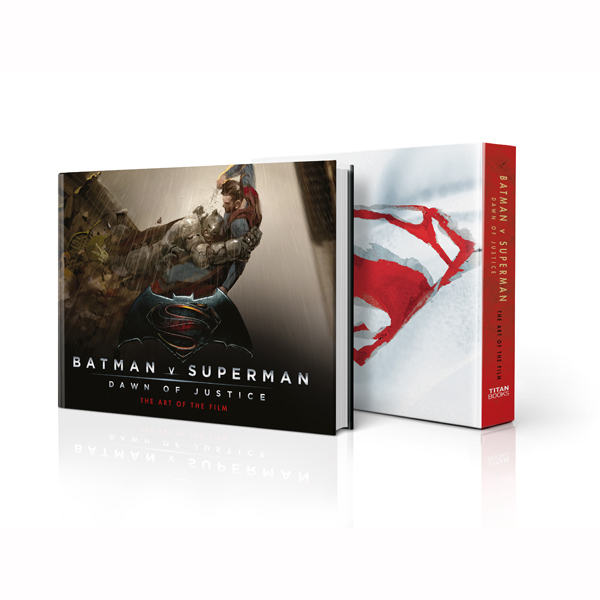 Batman: Facts and Stats from the Classic TV Show ($15): Exclusive first availability at Comic Con! Filled with fascinating facts, this action-packed 50th anniversary celebration to the zeitgeist-capturing 1960s Batman classic TV series is also bursting with great photos. The ideal gift for any Batman fan!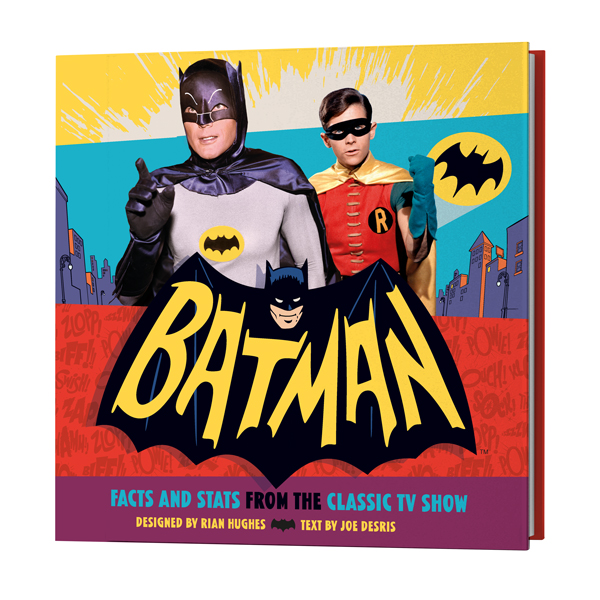 Cartoon Network TITANS: 4.5″ Finn ($15): Scaled up from his original 3″ format, this 4.5″ Finn TITAN is ready to head off into any adventure! This awesome window-boxed vinyl figures comes with Finn's Golden Sword Of Battle – "Mathematical!"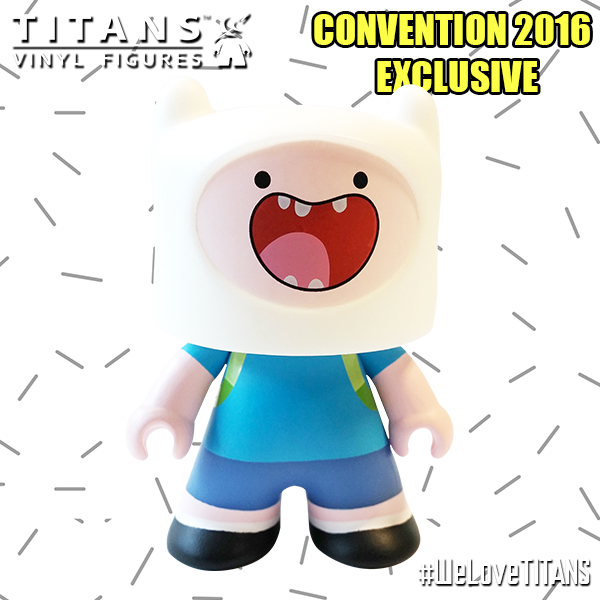 Cinema Alchemist ($25): Exclusive first availability at Comic Con! This candid biography delves into Roger Christian's relationships with legendary figures, as well as the secrets of his greatest work. The Oscar winner who built the lightsaber finally speaks!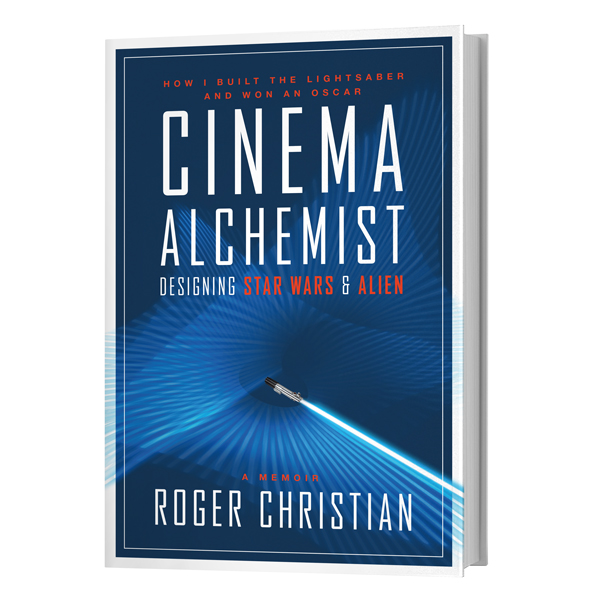 Deus Ex: Black Light ($5): Exclusive first availability at Comic Con! This is a brand-new prequel novel set in the renowned world of Deus Ex, bridging the events between Deus Ex: Human Revolution and Deus Ex: Mankind Divided.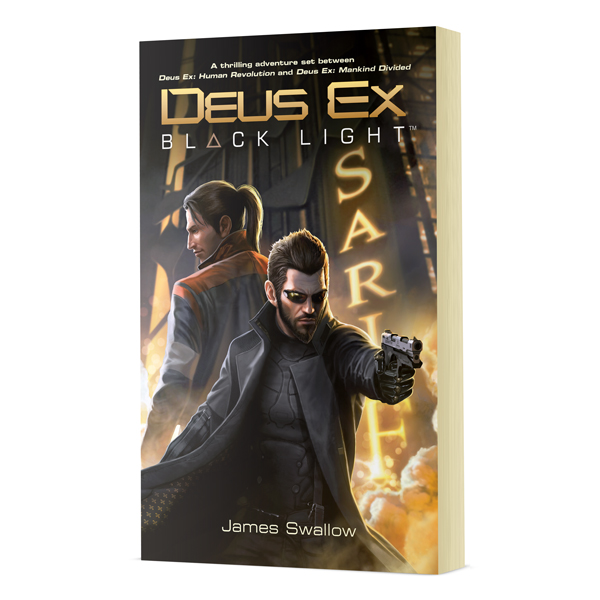 Ghostbusters TITANS: 3″ Hot Dog Slimer ($10): Everyone's favourite greedy, green ghost returns to San Diego Comic Con – in TITAN form! This unique, translucent 3″ Vinyl figure of Slimer comes with a mouth full of hot dogs!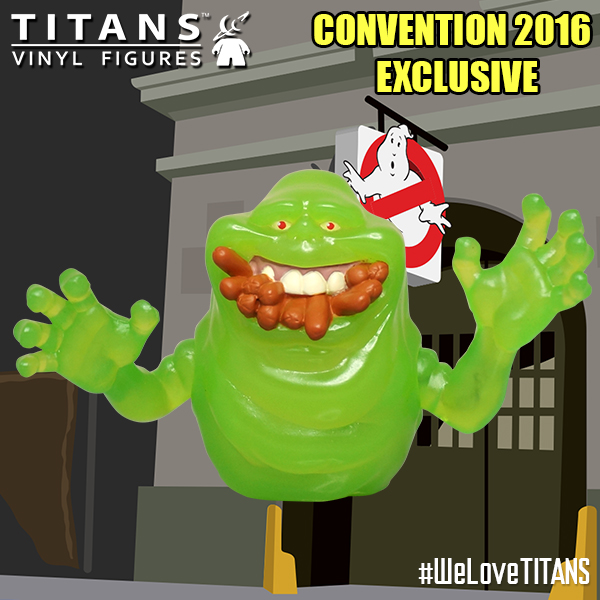 Penny Dreadful #3 SDCC Exclusive ($5): Penny Dreadful comic #3 with exclusive convention cover by interior artist Louie De Martinis!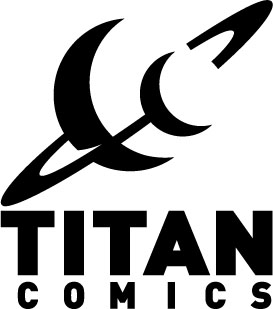 Star Trek: 50 Artists 50 Years : Comic Con Limited Edition ($60): To celebrate the 50th anniversary of the original Star Trek TV series, this super exclusive slipcase edition art book includes pieces by stars such as Leonard Nimoy and a luxury art print signed by artist Marco D' Alfonso.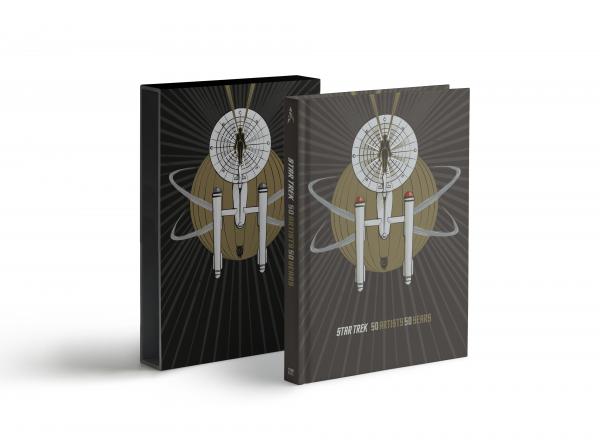 Star Trek TITANS: The Original Series: 3″ Twin Pack: Amok Time Kirk & Spock ($20): From the Season 2 premiere of 'Star Trek: The Original Series' comes this awesome Kirk & Spock Twin-Pack! Set against the iconic arena back drop, these two 3″ figures are equipped with their deadly Lirpas, with Spock sporting his purple sash and Kirk already suffering from a chest wound! This will be the first chance for collectors to get their hands on one of our Star Trek TITANS Vinyl Figures – with the full Season 1 based blindbox wave due later in the year.
Star Trek: 50 Artists 50 Years ($40): Exclusive first availability at Comic Con! To celebrate the 50th anniversary of the beloved series, this gorgeous art book features a specially commissioned collection of art pieces from fans and artists around the world!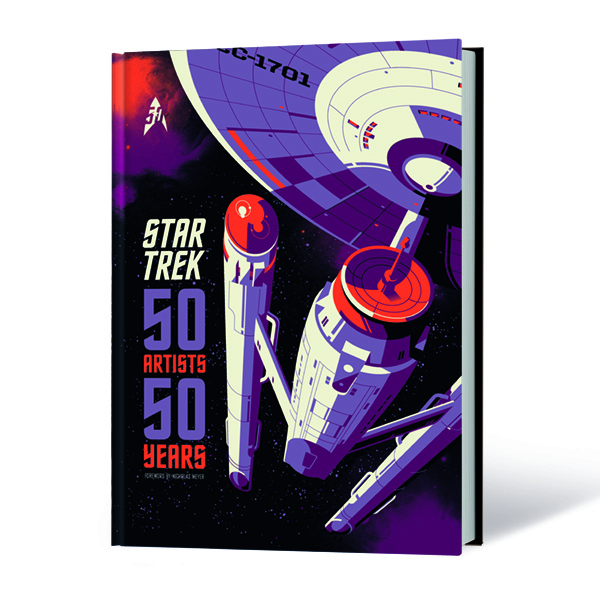 Tarzan on Film  ($40): Exclusive first availability at Comic Con! This incredible tome traces the entire motion picture history of the beloved character, from the silent films to the brand-new 2016 blockbuster.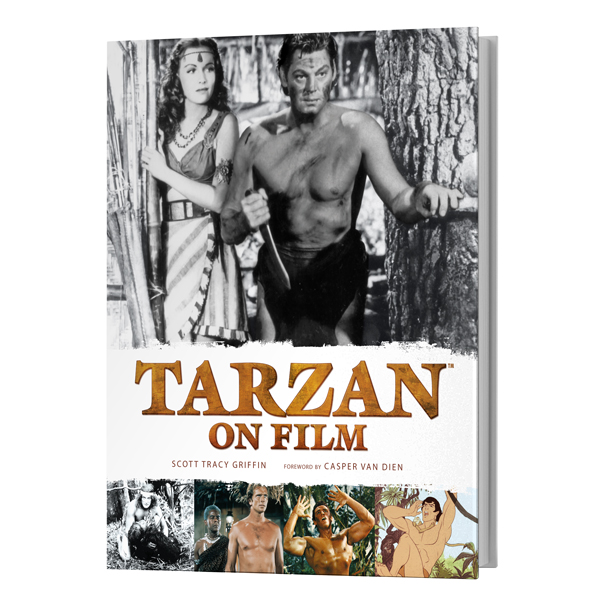 The Art and Making of Hannibal: The Television Series – Limited Edition ($75): Signed by Bryan Fuller and stars Hugh Dancy and Mads Mikkelsen this edition is extremely limited and sought after!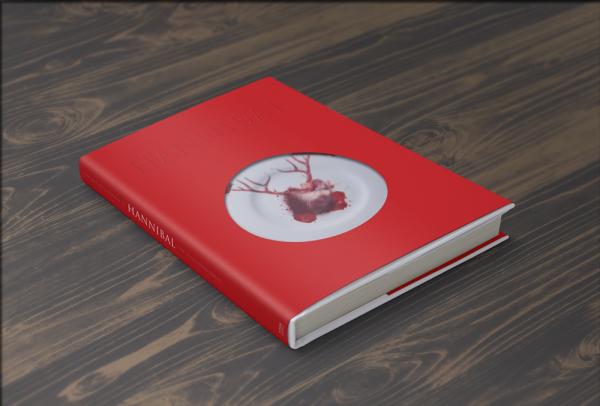 [UPDATE June 21]
From Nerdist, here's a look at this year's San Diego Comic-Con debuts, which will hit San Diego Comic-Con before anywhere else:
It wouldn't be Titan Merchandise at San Diego Comic-con without some Doctor Who items, and this year they're bringing two 3″ figures: a translucent TARDIS and a ghostly, eyeless Doctor from "Under the Lake" and "Before the Flood".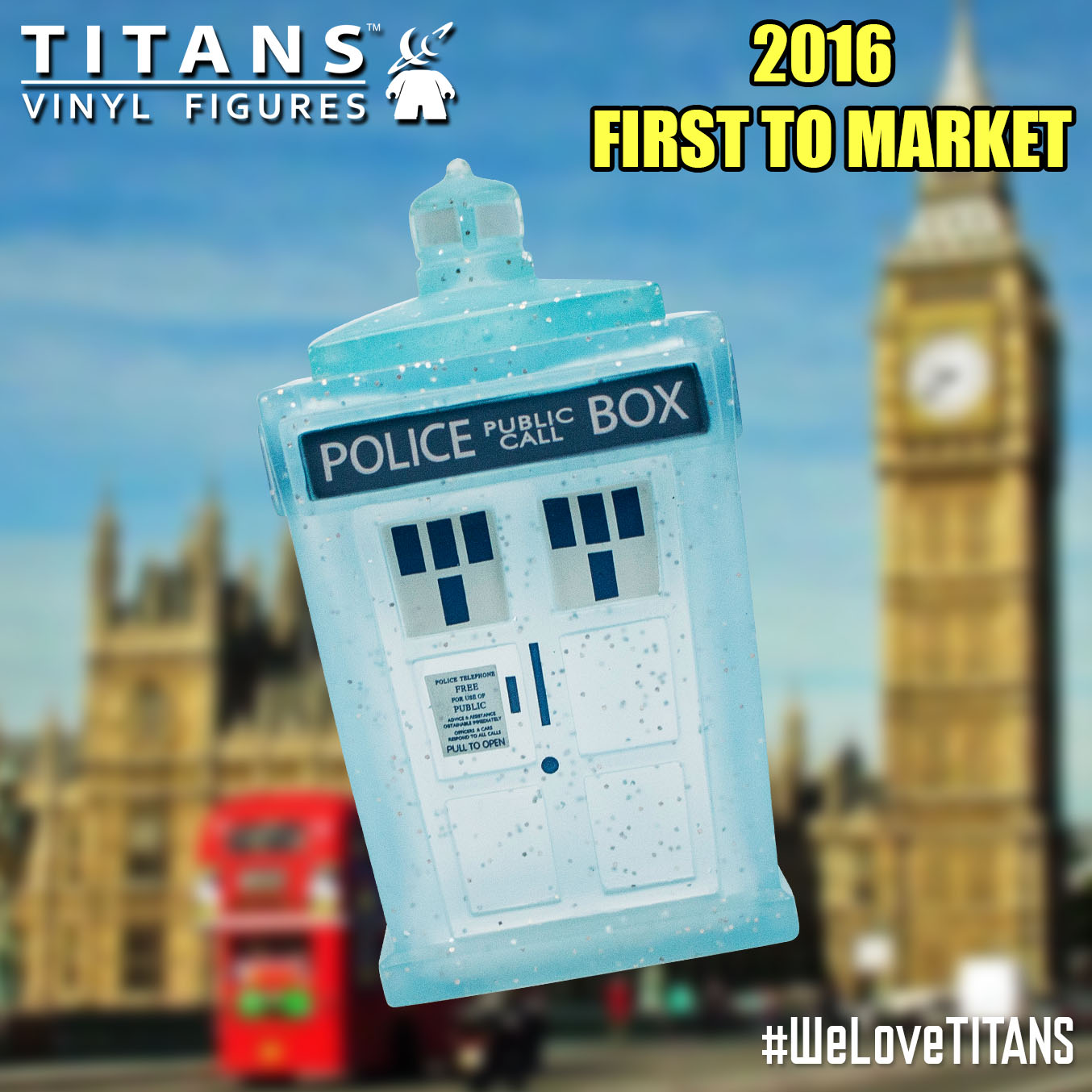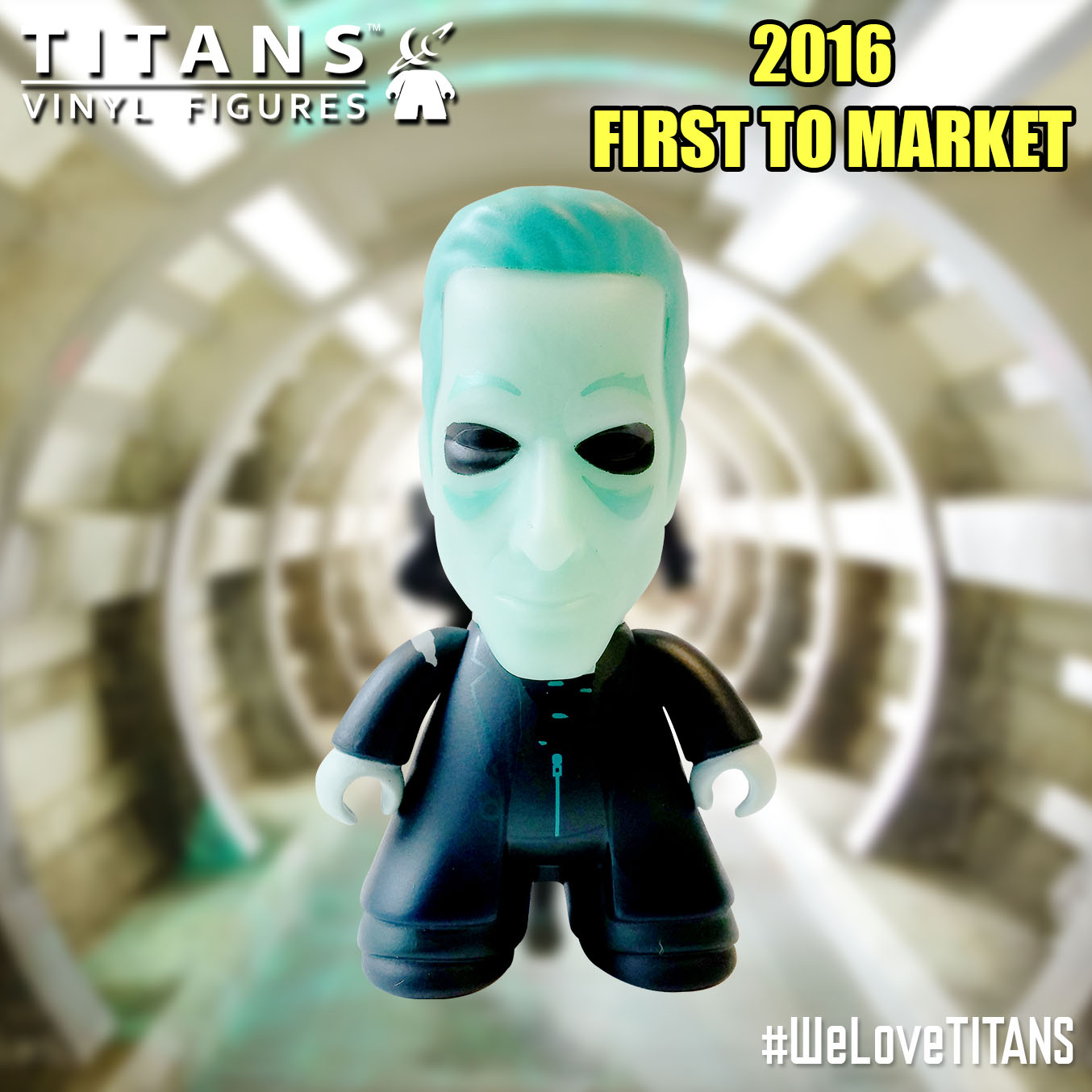 They'll also have a 4.5″ replica of the original U.S.S. Enterprise.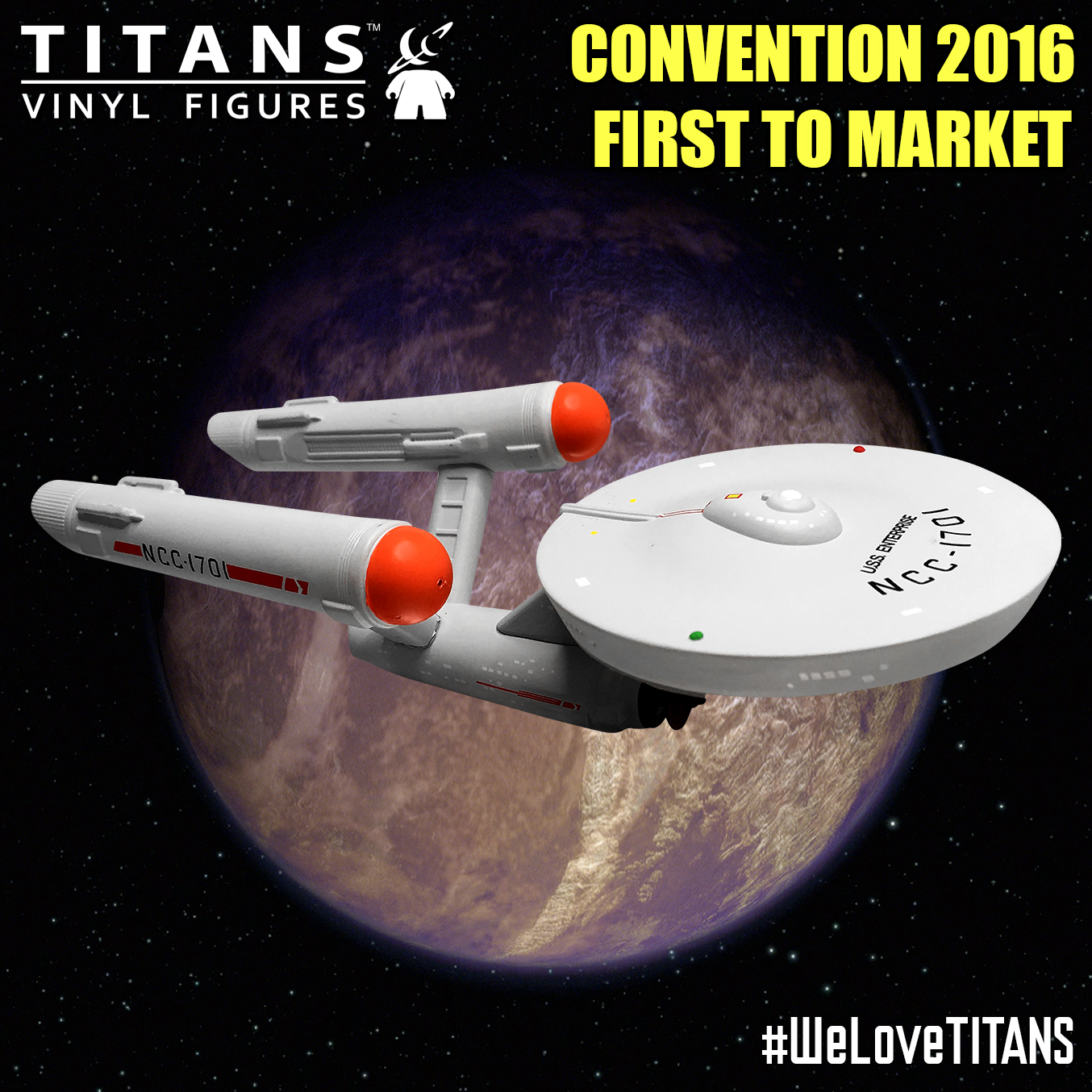 No word yet on pricing on any of these.
Are you excited about Titan's San Diego Comic-Con 2016 offerings? Let us know in the comments.