We're only eight days away from San Diego Comic-Con! And there's no stopping this train, so today we've got an Under the Tents full of new info about gaming company Behemoth, Katie Cook and an adorable pin that will help out charity, Skybound and Once Upon a Time panel questions, how Hasbro is making friendship a bit more magical, and much more.
Here's a look at the news you might have missed:
Bestselling author V.E. Schwab tweeted an invite to fans to come meet her and three other very impressive authors (Kevin Hearne, ChuckWendig, and Richard Kadrey at bookstore and coffee shop Upstart Crow on Thursday, July 23rd at 9am.
Hey, San Diego, if you're NOT attending SDCC, come hang with me, @KevinHearne @ChuckWendig @Richard_Kadrey on 7/23, 9am, at Upstart Crow!

— Victoria/V.E. Schwab (@veschwab) July 10, 2016
The Behemoth Blog will be back at San Diego Comic-Con with a booth chock full of fun.  There will be arcade cabinets, raffles, merchandise and more. Their site has tons of photos of both setup and merchandise they will be bringing.  They can be found at booth #229.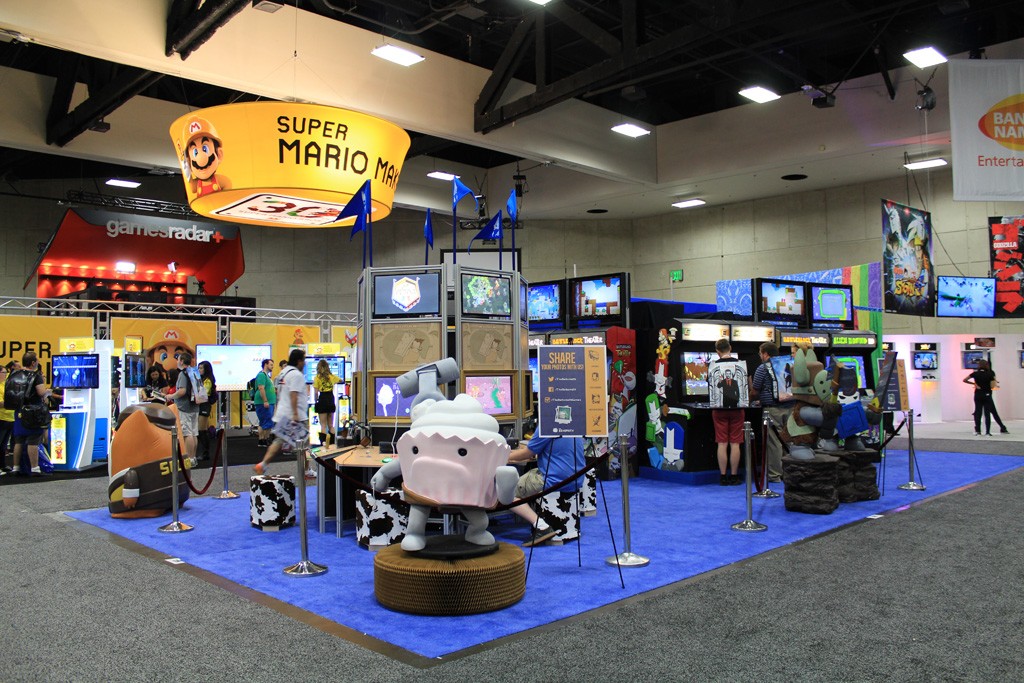 Artist Tony Bui posted on Twitter an example of his greeting cards he will be selling at SDCC Small Press booth L-05.  Nothing quite like seeing Professor X and Magneto being BFFs like they should be.
Friends, how many of us have them? Exclusive of #magneto #professorX greeting card at Small Press L-05 at SDCC pic.twitter.com/frfgH0DFUT

— Tony Bui (@tonybuifanclub) July 10, 2016
Another day, another Sean Forney sketch headed to Comic-Con.  Keep an eye out for more of his work on Twitter and find him and his wares in Artist Alley booth AA15.
Thor sketch finished for #SDCC @copicmarker #SDCC2016 #Thor #Marvel pic.twitter.com/WvCME2KfgR

— Sean Forney at C2E2 O-6 (@SeanForneyArt) July 11, 2016
Skybound has posted on Twitter that they are looking for your questions you wanted answered by The Walking Dead comic team.  Tweet them over and your question might get asked.
Got questions for #TheWalkingDead comic team? Send them our way & they might be answered at our #SDCC panel! pic.twitter.com/RH9eVyalfs

— Skybound Entertainment (@Skybound) July 11, 2016
And actress and moderator of the Once Upon A Time panel, Yvette Nicole Brown, tweeted that she wants to know your questions for the cast and creators.  Tweet her and use the hashtag #AskThisYvette.
#Oncers! The time has come! What do YOU want me to ask the cast & creators of #OUAT at #SDCC?! Please use the hashtag: #AskThisYvette ❤

— yvette nicole brown (@YNB) July 11, 2016
Renee Witterstaetter writes on her site that Michael Golden will be selling his exclusives at SDCC 2016 booth #1509.  This is the first year of the Eva Ink Artist Group booth.  There you will be able to find a t-shirt, variant covers, sketches, sketchbooks and more.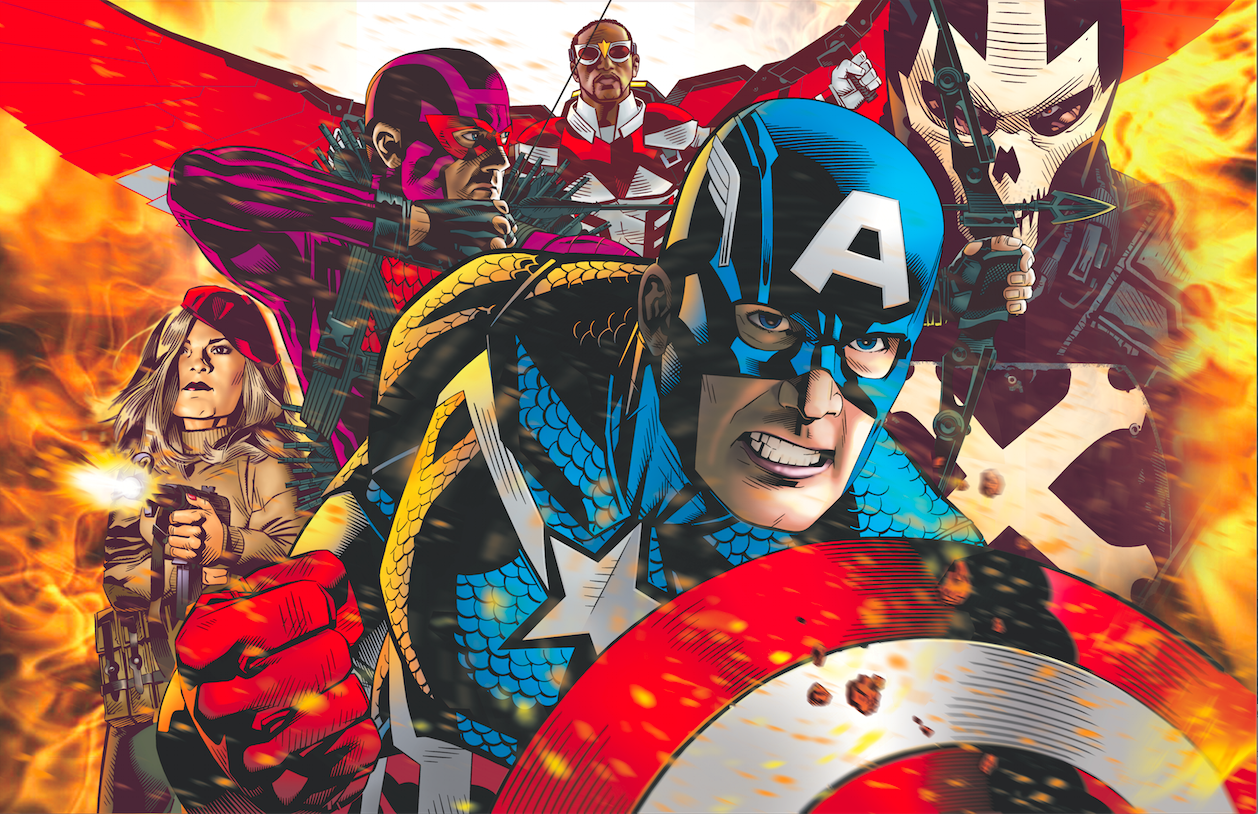 Valiant Comics announced on Twitter that an SDCC exclusive variant of Faith #1 will be available at the SoCal Games & Comics Booth.
Check out the exclusive FAITH #1 cover by @MeghanHetrick! Available only at @SCGCGamesComics's SDCC booth! pic.twitter.com/yxyRWSL8Rv

— Valiant Entertainment (@ValiantComics) July 10, 2016
We love WeLoveFine and they have tweeted that they will have awesome freebies at their Comic-Con booth #1320.
We're going to have some awesome #SDCC freebies so make sure you follow us for updates!

— For Fans By Fans (@ForFansxFans) July 11, 2016
Figures.com posted on their site upcoming Cryptozoic product debuts and previews we can expect at SDCC booth #115.  New items include a Bone vinyl figure, DC Comics Bombshells vinyl figures, mini figures, and bottle opener keychains, Mighty Meeples, a Superman statue and a DC Comics miniature comic book spinner rack.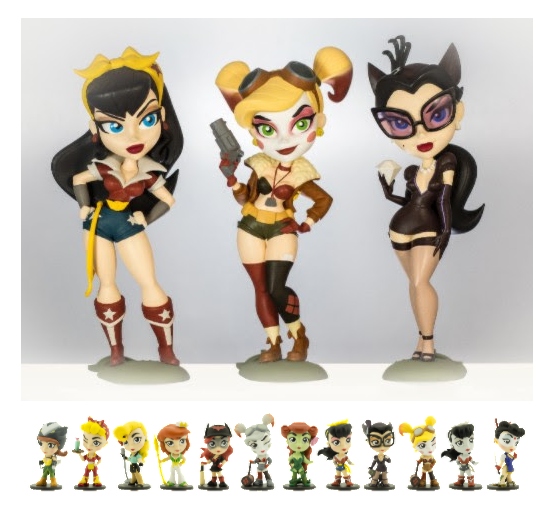 TV Guide Magazine posted on Twitter a preview of some Fear the Walking Dead artwork headed to San Diego Comic-Con. These are usually featured on large banners hanging in the halls of the convention center.
Check out the new #SDCC key art for #FearTheWalkingDead. @FearTWD pic.twitter.com/RzUzDIIgkV

— TV Insider (@TVInsider) July 11, 2016
Cyclops Prints Works has tweeted another poster they are bringing to Comic-Con.  This one features Maid Marian from Disney's Robin Hood.
Anticipating #SDCC2016 #disney #robinhood #maidmarian #serigraph #screenprint #poster #sdcc pic.twitter.com/QOKc5WBaCj

— Cyclops Print Works (@CyclopsPrints) July 11, 2016
https://twitter.com/BroadSwordComic/status/752115077738815489
The Blot Says reports another DKE exclusive coming to SDCC.  Say hello to Endorheart Bear.  It is a mashup of a Care Bear and an Ewok.  This vinyl figure is limited to an edition of 10 and selling for $65 each at booth #5045.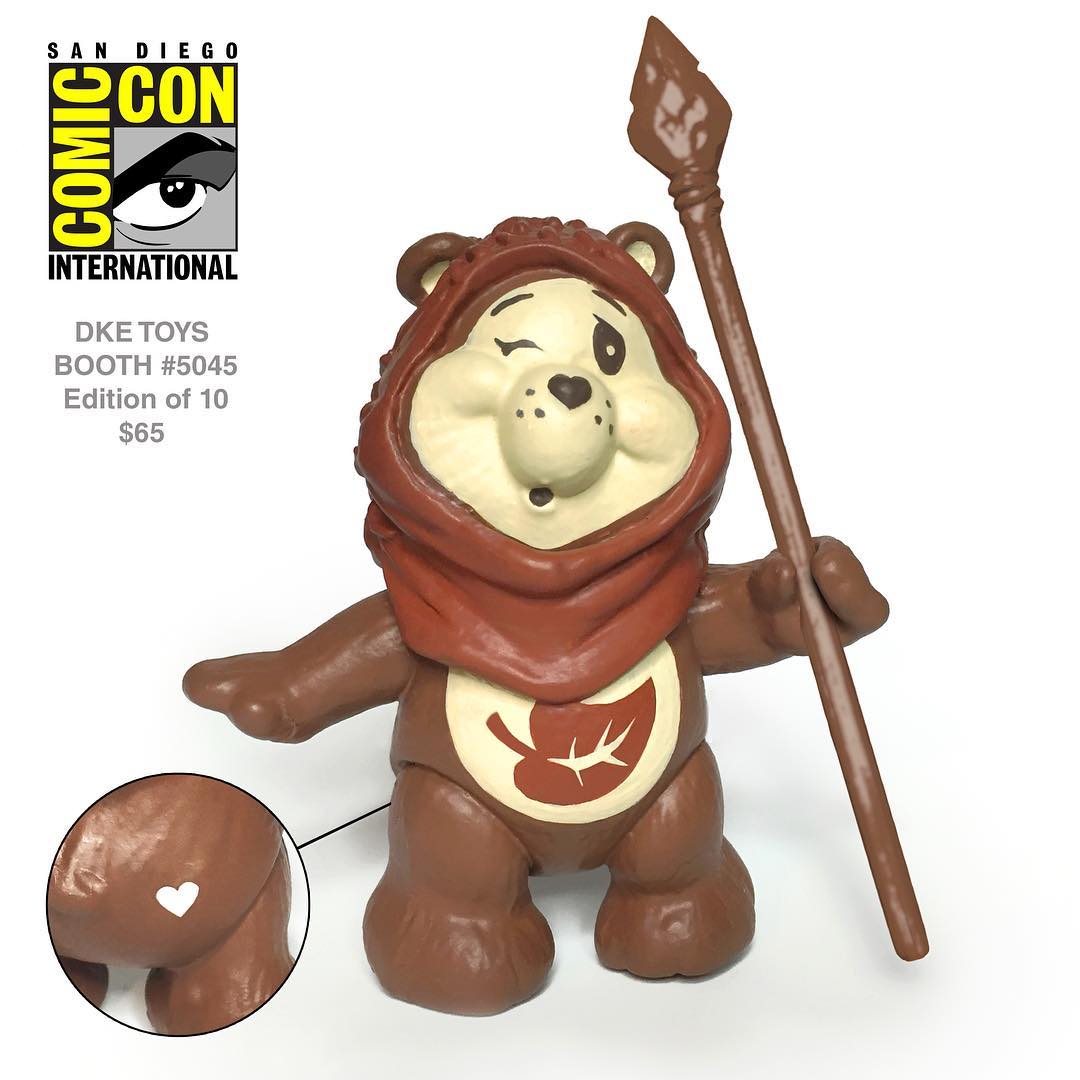 Martin Hsu has posted on Twitter that his Dragon Dog plush will be available for per-order on his site on Thursday, July 14th at 12pm PST.
Dragon Dog Plush- Comic Con Exclusive Online Pre-order this Thurs 7.14 @ Noon PST on https://t.co/zPRg18uRZh #SDCC pic.twitter.com/pQyLOjEBHz

— Martin Hsu 徐 👨🏻‍🎨 (@MartinHsu) July 11, 2016
ComicBook.com reports that the Rob Liefeld sketch scavenger hunt from last year is back.  To celebrate the 25th anniversary of  X-Force he will be hiding sketches of various X-Force characters in carefully planned locations around the Gaslamp District.  $10,000 worth of sketches will be given away starting preview night with clues announced on his Twitter account (@RobertLiefeld) and Instagram account (@RobLiefeld).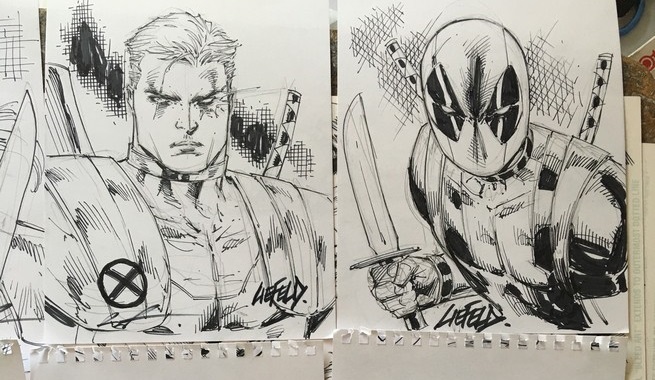 Friendship is magic – and so Hasbro and My Little Pony are inviting everyone at the convention to "friend it forward". Hasbro will also be distributing special My Little Pony tokens of friendship to reward kind acts throughout the convention.
Magic: The Gathering has a lot planned for Sahn Diego Comic-Con, including a still-TBA Hasbro exclusive, signings, and more. You can find all the info on their site.

https://www.instagram.com/p/BHtM2j8h3NJ/
Anything we missed? Let us know in the comments, drop us a line or tweet us at @SD_Comic_Con.