It's likely we're in for a pretty quiet holiday weekend, but first, there's some Comic-Con news to get out of the way. We've got updates on panels for iZombie, The 100, and Sense8, as well as news about artists and writers, including Rob Liefeld, Paul Levitz, James Silvani, and more.
Here's a look at the news you might have missed:
Paradise Comics revealed some of the artists they'll have available for signings through their CGC Signature Series, including Jason Aaron, Charlie Adlard, Amanda Conner, Dan Jurgens, Marjorie Liu, Jimmy Palmiotti, Darick Robertson, and Nicola Scott. You'll drop your books off at Booth #901 no later than Friday, July 22 at 5PM. Cost is $38 plus return shipping.
https://twitter.com/ParadiseComics/status/748512488279277569
Designer Justin Harder revealed a pretty epic San Diego Comic-Con exclusive available at Small Press Table L-10, which features Deadpool… riding a unicorn.
Bringing this limited exclusive to @Comic_Con this year! Small Press table L-10. Come by! #Deadpool #sdcc pic.twitter.com/VWTDJx9Lpn

— Justin Claus Harder (@clausstudios) June 29, 2016
Key Collectibles will be holding a private signing with Rob Liefeld. You can find them via Instagram for more details and pricing.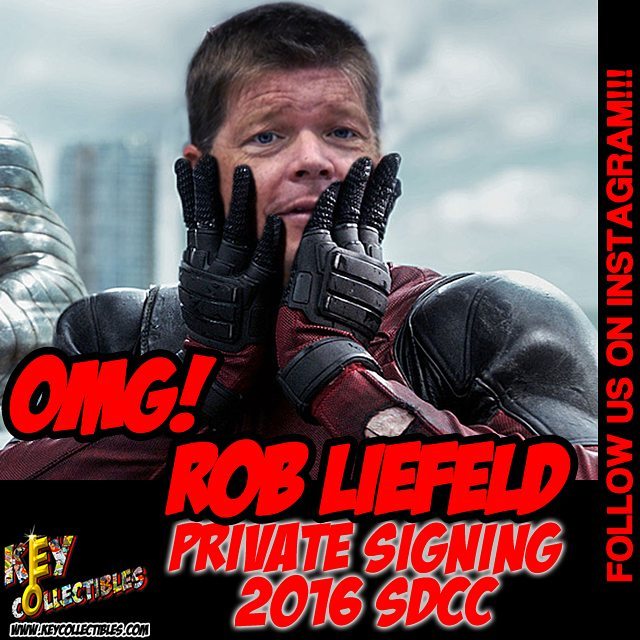 Comics legend Paul Levitz revealed on his website that in addition to panels, he'll also be signing autographs at the DC booth. Look for the full DC signing schedule closer to the event.
Kim & Kim artists Eva Cabrera and Claudia Aguirre can be found at the Boudika Comics Small Press Table M-05.
https://twitter.com/kimandkimcomic/status/748569087769477120
Disney artist James Silvani showed off his first SDCC debut, a Star Wars: Episode IV silkscreen which will be available at the Acme Archives Booth #5629. Online sales will start Monday after the show.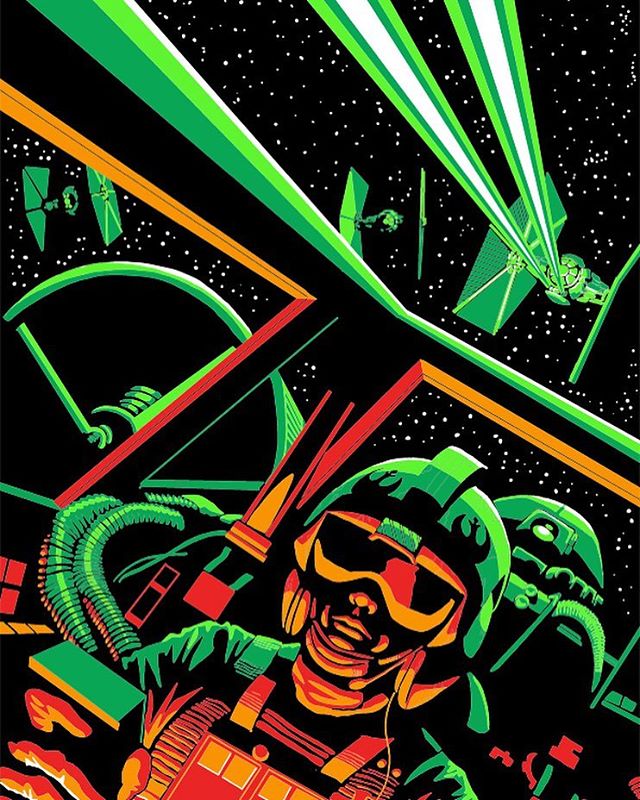 Gallery Nucleus revealed some information about their booth this year (#2643), and you'll be able to find artists Drake Brodahl, Jed Henry, Lorelay Bove, Joey Chou, and Scott C. there throughout the week. They also showed off an exclusive from Nicholas Delort – Wicked I Shall Be! It's signed, and a limited edition of 50 prints available for $95.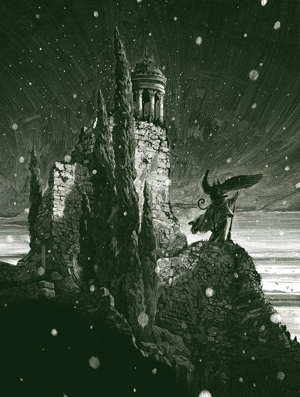 Catch me in Autograph Alley (Celebrity Signing Area) this year at #SDCC2016 and at #NYCC2016… #NYCC #SDCC #gotBrim pic.twitter.com/18i7W4FlDK

— Brimstone™ (@entrancetohell) June 29, 2016
The complete collection of The Adventures of the League of S.T.E.A.M. is coming to Blu-Ray as a Comic-Con exclusive. You'll be able to pick up the full set at League of S.T.E.A.M. Booth #5618 on the show floor. The Blu-Ray comes packed with behind-the-scenes features, blooper reels, exclusive season 3 audio commentary and more.

Apparently we didn't pray hard enough to the Netflix Comic-Con Gods, as Sense8 co-creator J. Michael Straczynski revealed on Twitter that there won't be a panel for the series this year. You can, however, find Straczynski in his always stellar Spotlight panel on Friday, July 22 at 5:30PM in Room 6DE – or at a Writer's Workshop Q&A panel on Saturday, July 23 at 2PM in Room 30CDE.
San Diego @Comic_Con Update #2: my spotlight is Friday July 22nd at 5:30 in 6de. This is the only scheduled panel for folks to talk @sense8

— J. Michael Straczynski (@straczynski) June 30, 2016
San Diego @Comic_Con Update #1: I will be doing a Q&A based writer's workshop covering movies, TV and comics Saturday July 23 at 2 in 30cde.

— J. Michael Straczynski (@straczynski) June 30, 2016
There's better news for iZombie fans – as star Rose McIver confirmed on Twitter that she'll be at the convention (and on the lookout for iZombie cosplayers).
Very excited for #SDCC! Who is cosplaying as Liv? Or other #iZombie characters? Look at these legends in Wellington pic.twitter.com/1IK11vY9xQ

— Rose McIver (@imrosemciver) June 29, 2016
Actress Adina Porter, who currently stars on The 100, won't be at San Diego this year.
Have a blast! I won't be there; I'm sorry. #SDCC2016 https://t.co/3NeQydjtAG

— Adina Porter (@AdinaPorter) July 1, 2016
We are proud to announce our collaboration project with BAIT, the TEQ63: SDCC 2016 Red Exclusive! Stay tuned! pic.twitter.com/xwXf9YWpPw

— Devil Toys (@deviltoysltd) July 1, 2016
Tamashii Nations has teased that they'll be unveiling the Soul of Chogokin Voltron at San Diego Comic-Con, at Booth #3545. No word yet on if he'll be available to purchase then as well.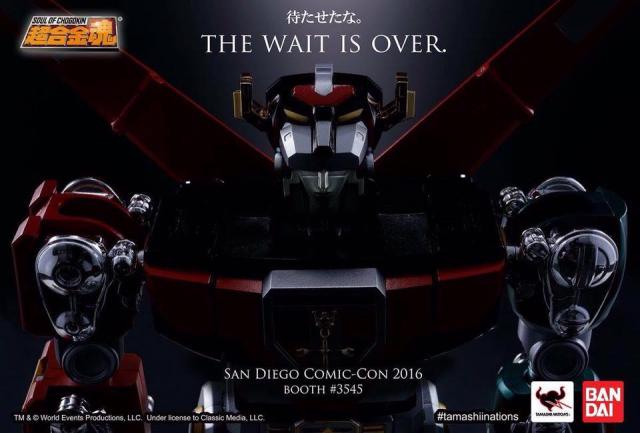 Jim Davis, the creator of Garfield, is heading to San Diego Comic-Con for the world premiere of The Art of Jim Davis' Garfield. He'll have a panel through Hermes Press, and he'll also be appearing at Booth #1821 (along with Sean Joyce, Rob Worley, and more).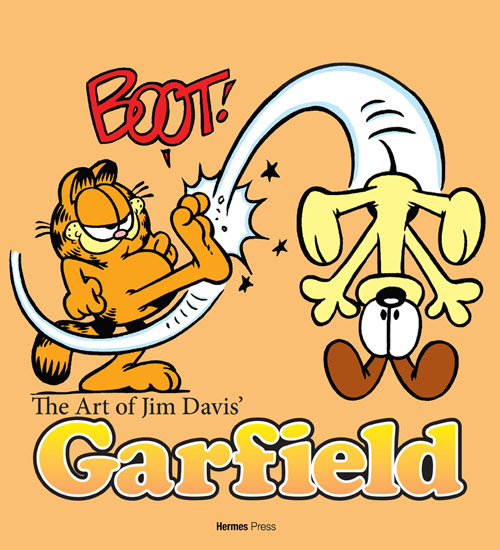 Forget the Year of Star Trek, it's the Year of Poop. Furry Feline Creatives announced their "number two" exclusive,: Zombie Poop, which will retail for $25 at Booth #5149. You can pre-order online now.
Artist Jamie Hewlett will have a San Diego Comic-Con exclusive variant cover for Tank Girl: Two Girls, One Tank, available at Booth #5537.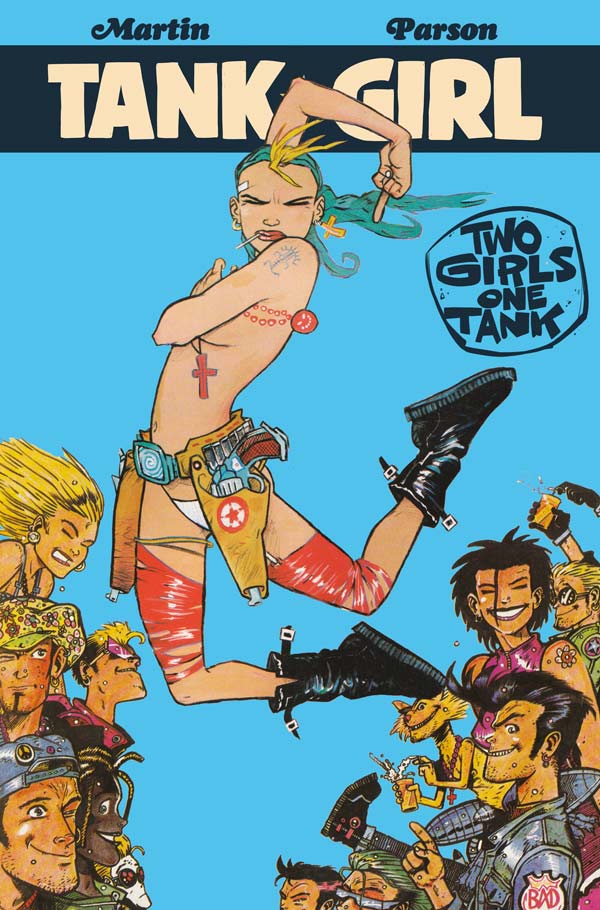 Anything we missed? Let us know in the comments, drop us a line or tweet us at @SD_Comic_Con.